Please note: this is not a sponsored post! My opinions are, as always, totally my own!
My skin is not the best…it can be sensitive, dry and still prone to spots even though I am now in my forties!
Now I am definitely not a beauty blogger…in fact, I have only started really wearing makeup in the last year or so, as I love the vintage look with cat's eyes and red lipstick….but I was finding that my skin was not liking the heavier foundation and wanted to find a solution.
By chance, we visited a health food store while we were away down the coast, and I came across the Dusty Girls range.
Dusty Girls is a makeup range produced by MooGoo…an Australian company that came about when the founder adapted a cream used in dairy farms to help a family member with a skin problem.
It's large skincare range is now available across Australia  and selected stores in Ireland, Malaysia and the US as well as online.
I must admit I have never used any MooGoo products, but the idea of a makeup range that allows the skin to breath AND looks natural really appealed to me.
I eat healthy, I try to keep myself active both in mind and body, so I really should be doing the same for my face!
So I bought a pot of Dusty Girls Natural Mineral Foundation Powder and a Kabuki Brush to see how it would go on my sensitive skin!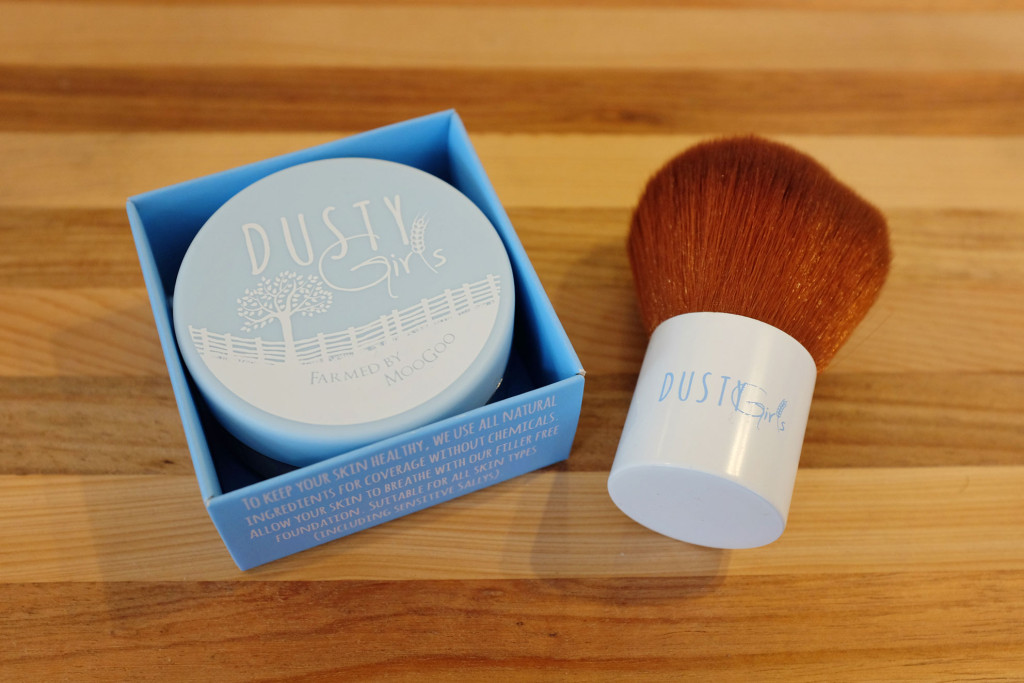 The powder is free of clogging silicone, UV filters, penetration enhancers which can irritate or chemical preservatives, yet provides SP15 production!
And I have now been using it for a couple of weeks, and I am loving it!
I apply my usual moisturiser, allow for it to absorb, then I apply the powder with the Kabuki Brush…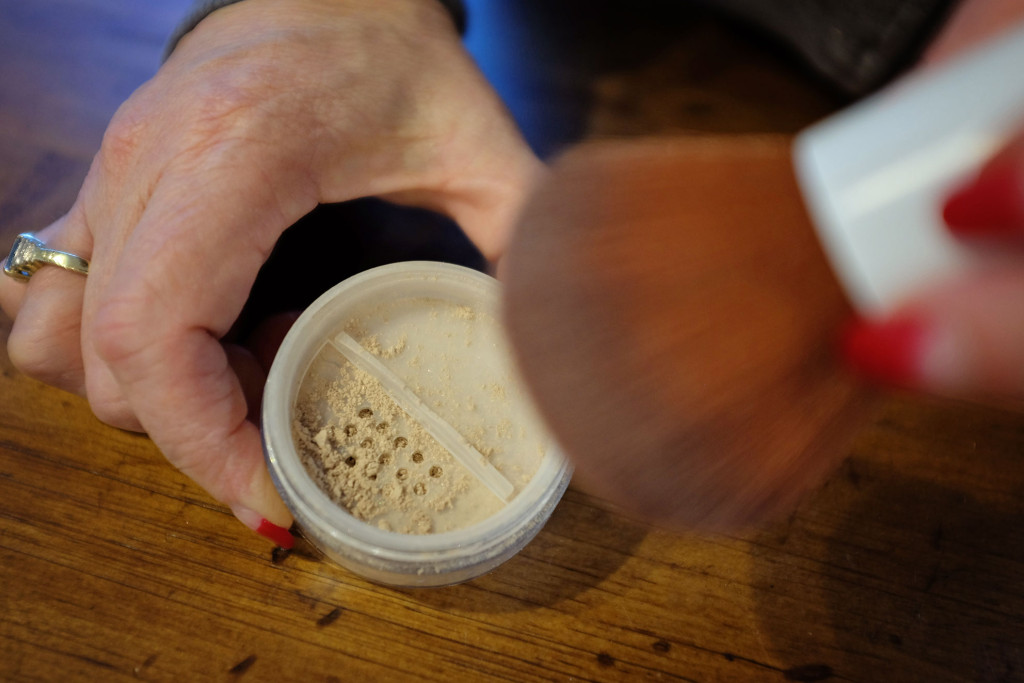 It feels so much lighter then the liquid foundation I was using, and gives me a much more natural skin tone.
It makes my skin feels soft, and is enough to cover most blemishes and marks on my skin.
I would probably still use a heavier foundation if I was getting more formally dressed up, but for day to day wear, the powder is perfect.
The Kabuki Brush is not made from animal hair, and works beautifully with the powder to create the perfect natural finish.
I am now considering purchasing the Earth Cream Natural Tinted Cream…a clever product that replaces moisturiser, primer, foundation and concealer for those days when I just want to be all natural!
I am very happy to support this Australian company…they do not test on animals and if the Natural Mineral Foundation powder is anything to go by, their products are fabulous!
Now, I just need Dusty Girls to produce a liquid eyeliner, eyeshadow and mascara and I would be throwing all my old makeup out, and becoming a 100% Dusty Girl!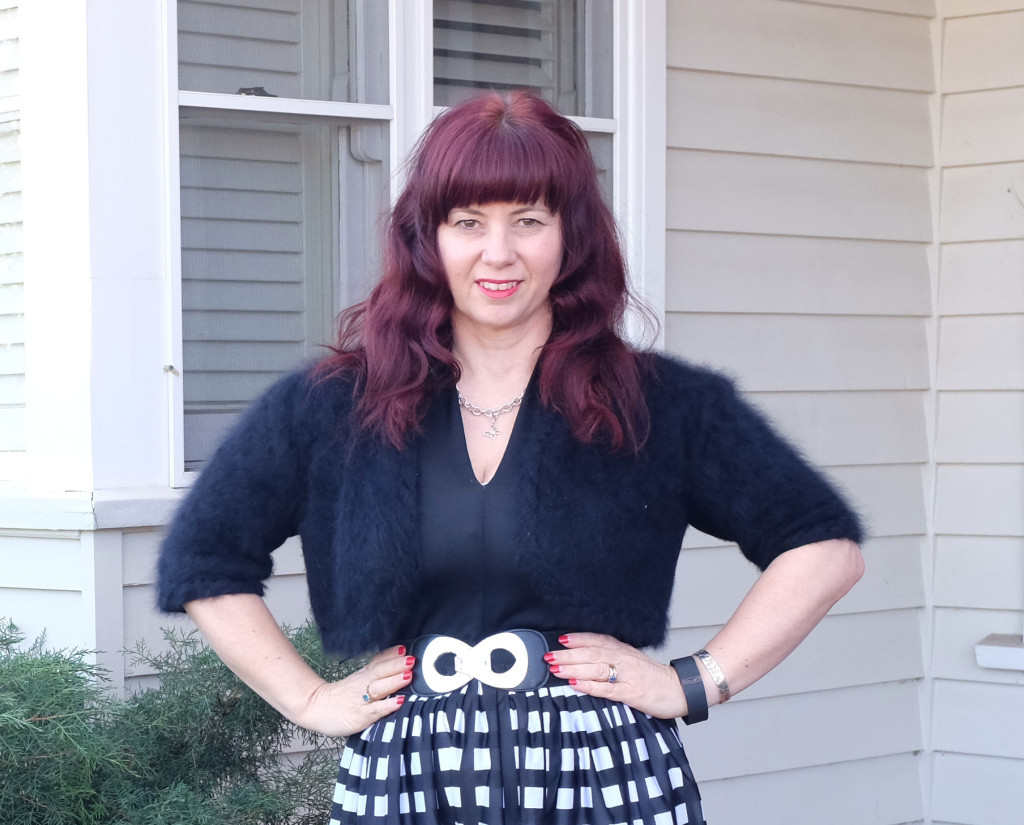 Click here for more information on the Dusty Girls range and where to buy!
Have you discovered Dusty Girls? If so, what is your favourite product from their range?
Please note: this is not a sponsored post! My opinions are, as always, totally my own!