When I got offered the opportunity by one of my favourite online stores, Rushfaster, to check out a Ethnotek Backpack, I jumped at the chance….I am forever trying to carry too much, so a backpack is the perfect solution!
And this is a backpack with a difference…Ethnotek makes backpacks…and bags…featuring ethically sourced handmade textiles.
Every purchase helps Ethnotek to sustain employment and demand for the art of hand printing, weaving and embroidery in partnering artisan villages in Ghana, Guatemala, India, Indonesia and Vietnam.
The business name of Ethnotek is the combination of two words…ethnology and technology.
The backpack is the Guatemala 1 Setia Pack…Setia means loyal, faithful, true & trusty in Bahasa Indonesia.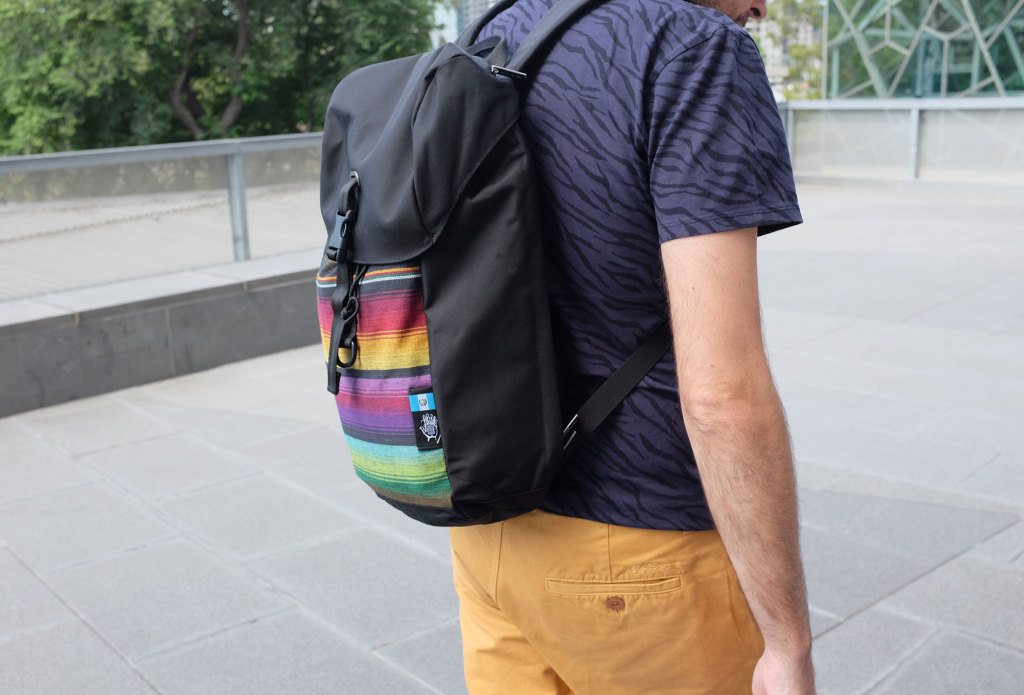 A postcard which came attached to the bag tells me that the featured fabric was handmade on a treadle loom by Maria Sic-Tzunun, her husband Juan & their son Manuel, in Chichicastenango Guatemala….how awesome is that!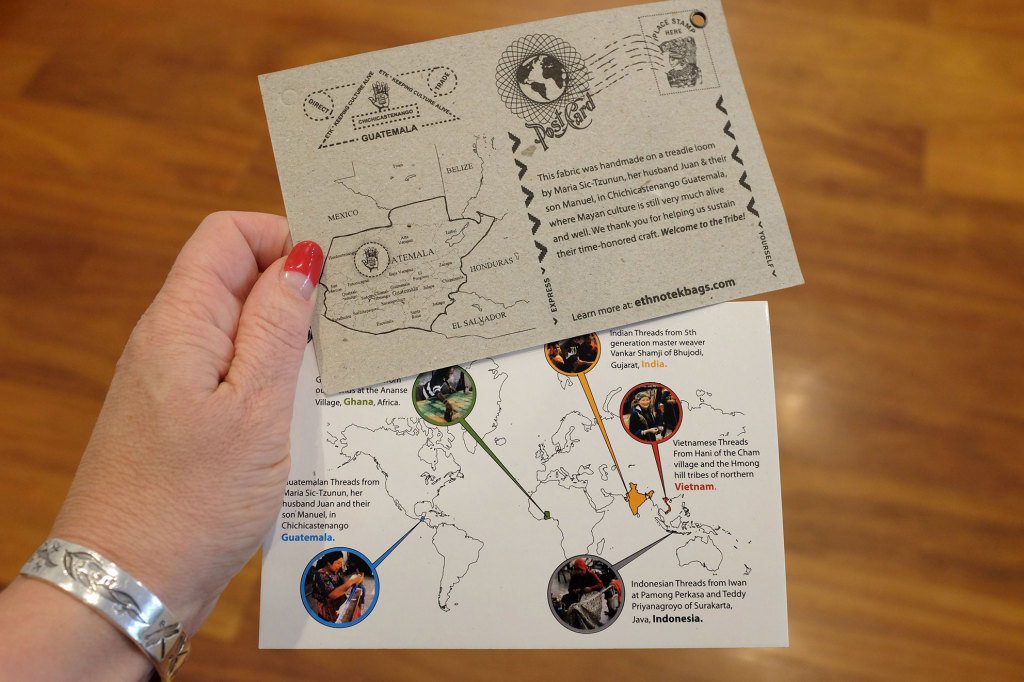 I love the gorgeous colours!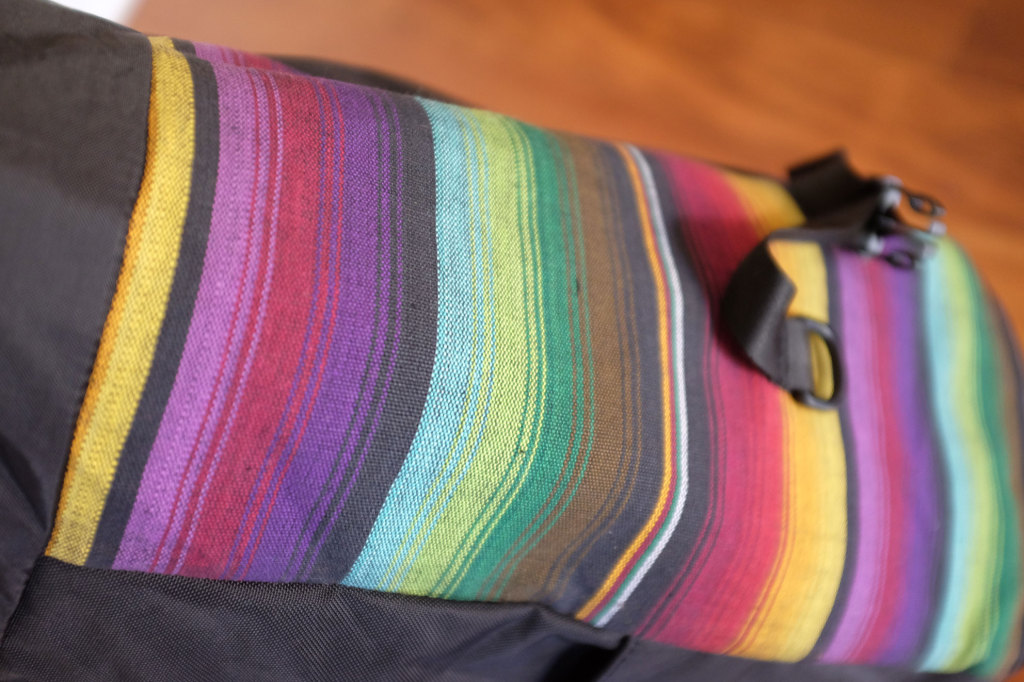 The external dimensions of the backpack are 48 x 26 x 16 cm…it is not huge but can fit quite a bit inside!
The Setia backpack is literally packed with features…
It is made from tough, water resistant 840 denier ballistic nylon construction
There is a left side zip-gusset pocket nicely fits a water bottle or other small accessories, which can be accessed easily…handy if wearing the backpack while riding
The main compartment is accessed by it's large drawstring cinch top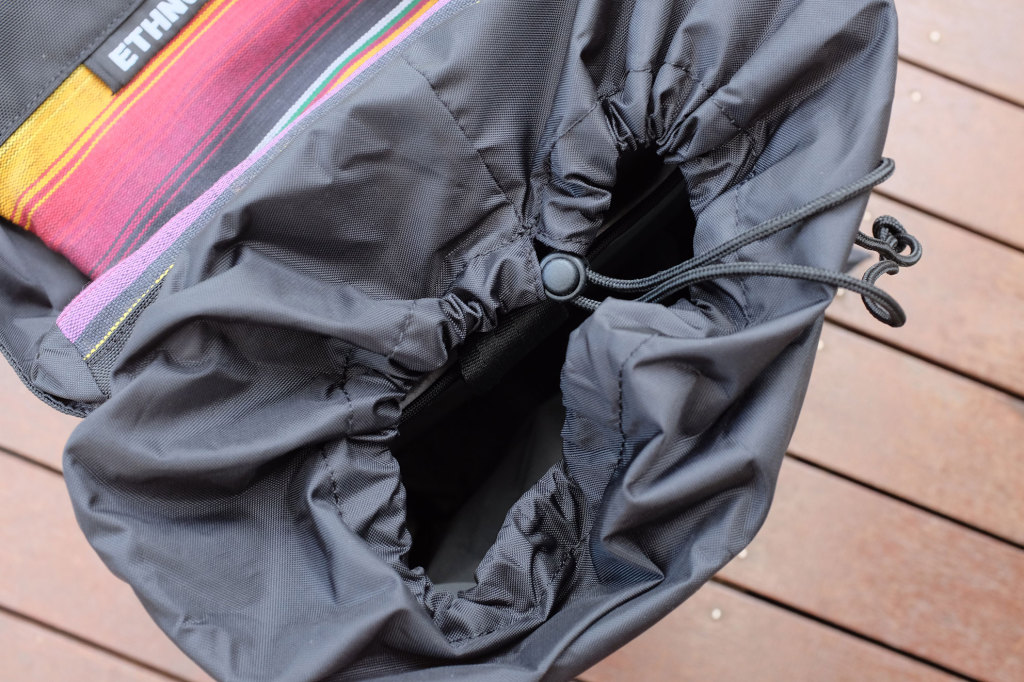 There is a side zip pocket which also gives you access to the main internal compartment without having to take the bag off. It also enables you to put larger objects such as books into the backpack rather then trying to squish them through the drawstring opening at the top!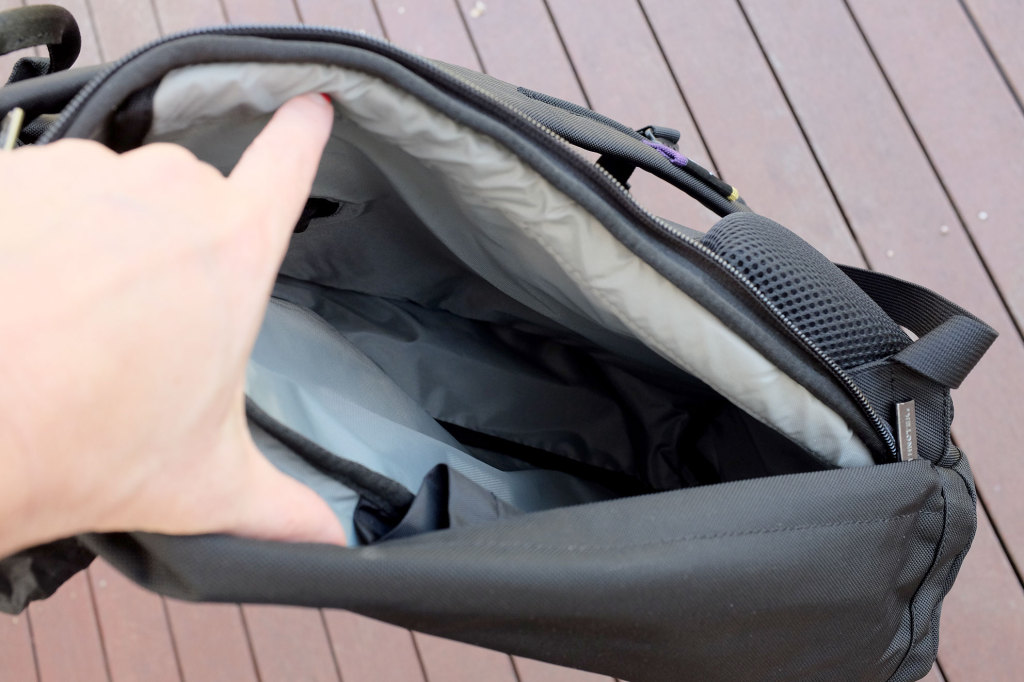 Inside the main compartment is a large pocket where you can safely store up to a 15″ laptop, a tablet, an ipad etc….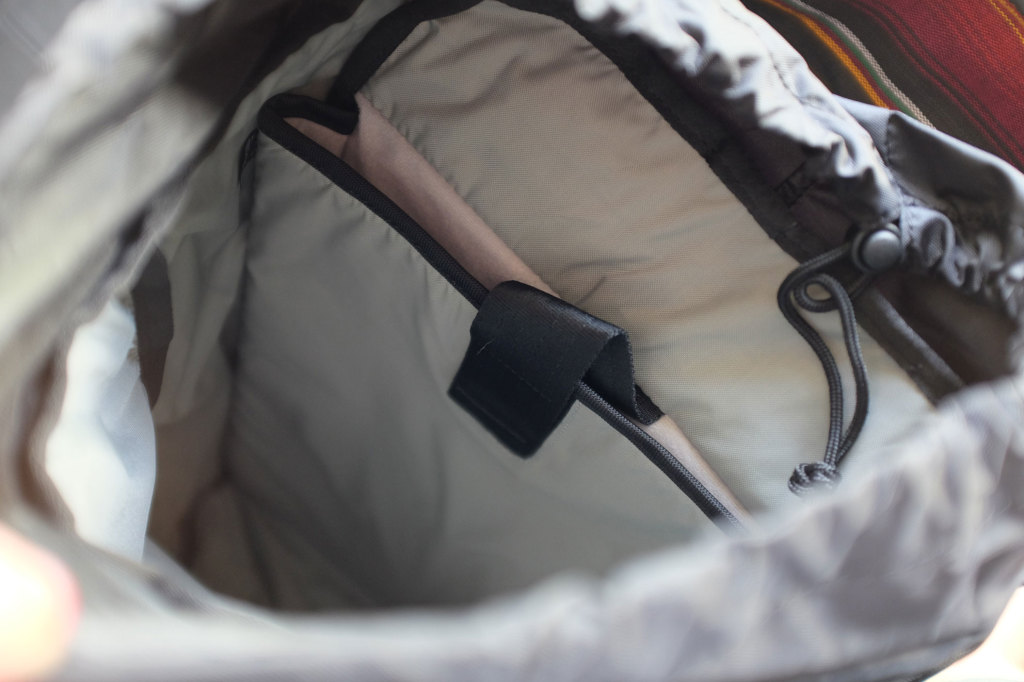 The main compartment is covered by a hood that goes over the top and can be securely buckled down.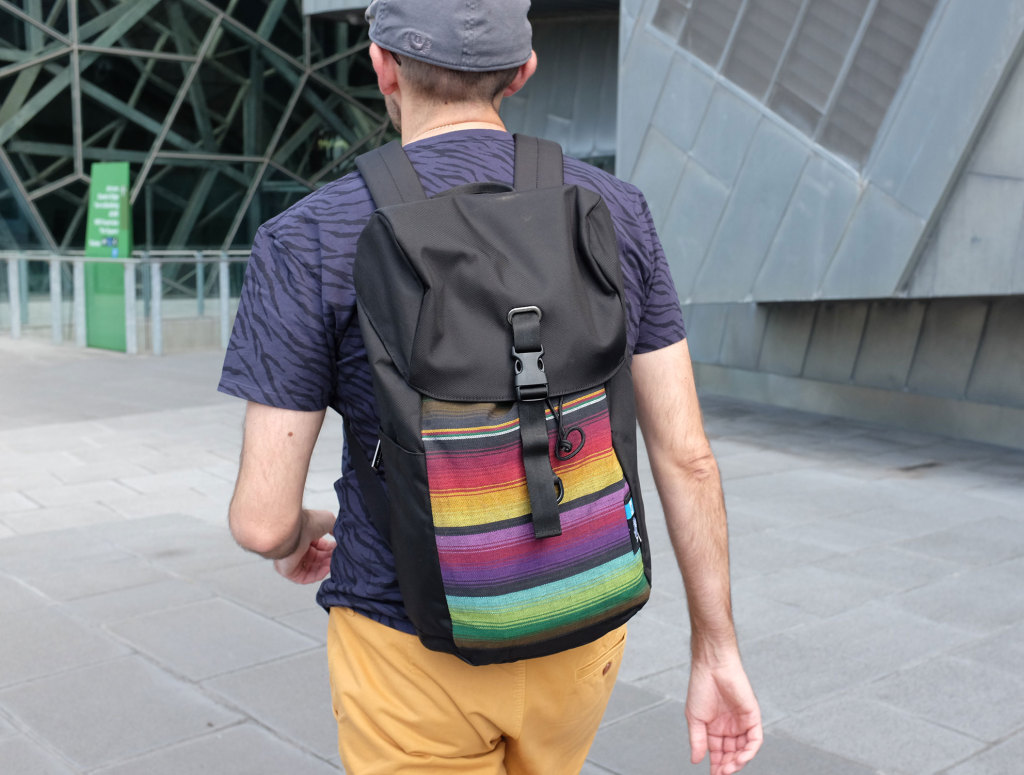 There is a zipper pocket built into the top hood for easy access storage….handy for items such as your phone, keys or glasses….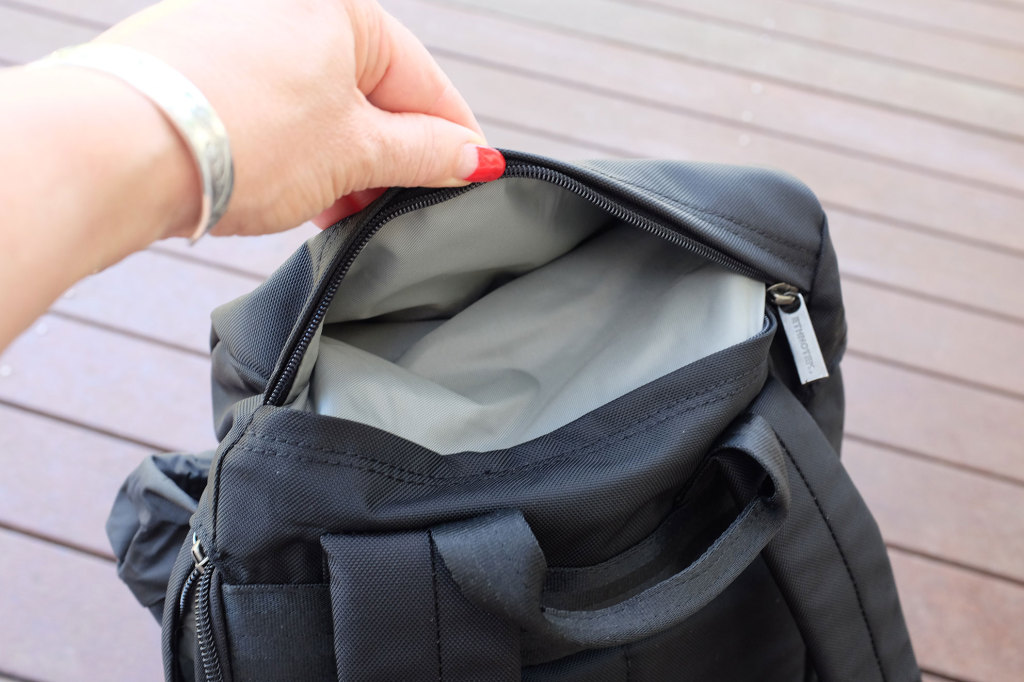 The backpack is comfortable to wear, even when fully loaded, as there are padded shoulder straps with slide adjusting sternum strap…plus there are two padded sections to protect your back!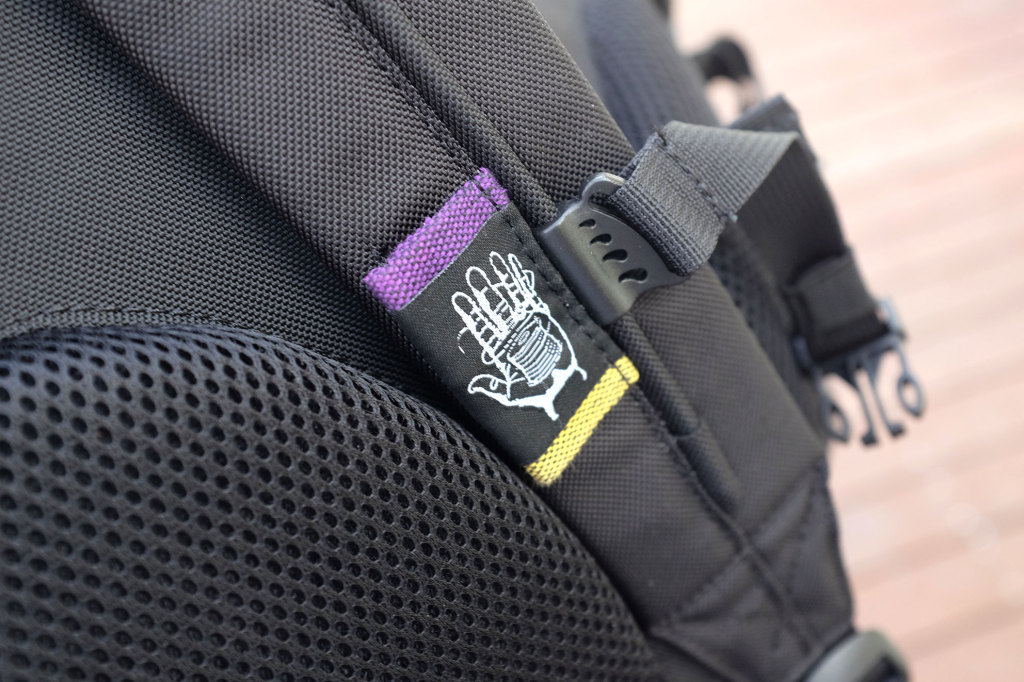 Built-in rain cover tucks into and can be removed from the bottom of the bag's back panel…it then fully covers the backpack so you never have to worry about getting stuck in the elements…something which is very likely to happen in this city!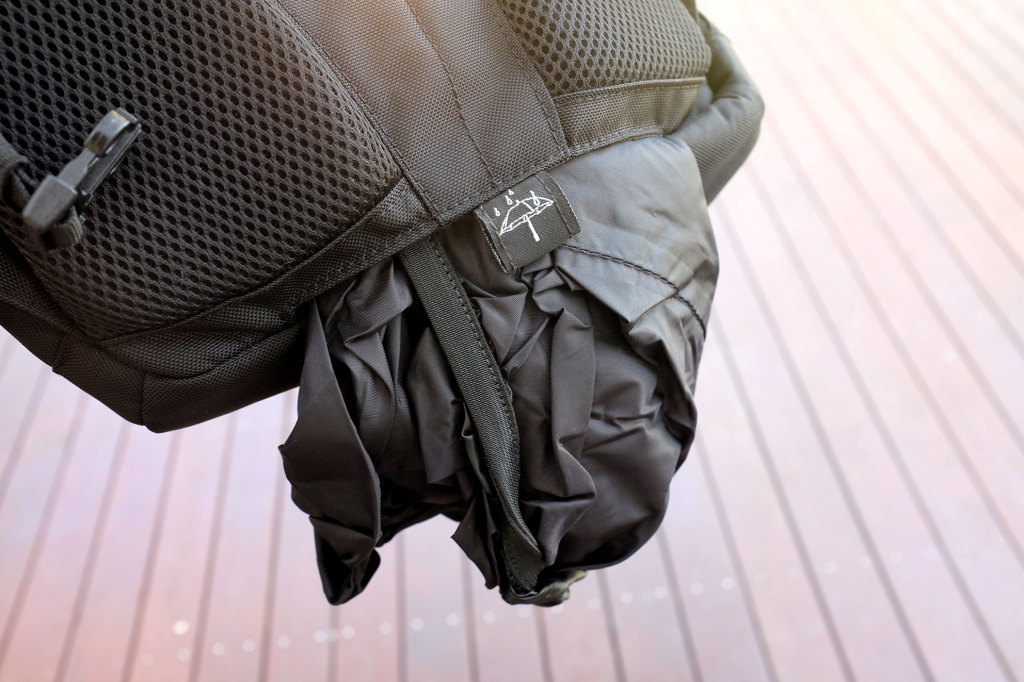 The bottom line is this backpack looks great, can be used in hail, rain or shine…and is big enough to take all you need for a weekend trip, yet compact enough to use every day.
The Setia Backpack would make a great gift for everyone from the traveller, to the commuter…even the uni student
Click here to view the complete range of Ethnotek bags on the Rushfaster website!
Please note: the Ethnotek backpack was gifted to me by Rushfaster. However my opinions are, as always, totally my own!