I am a bit late in discovering this app….apparently PhotoFunia has been in existence since 2007!
And if you also haven't discovered till now, I will start with a warning….more then a few hours can be lost playing around with it!
Basically, PhotoFunia is a modern version of sticking your head though a hole in a photo board…it takes your image, and inserts it into a photo collage…with a twist!
There are hundreds of effects…from the unique to the bizarre… and the list is continually expanding.
It is very easy to use….select your photo, select the effect…and PhotoFunia does the rest!
The image gets uploaded, inserted into the effect, and downloaded…you can then save or share the image to your social networks!
And don't worry, the uploaded image is not saved into a server etc….it is deleted immediately it is downloaded back onto your device.
Here are a few masterpieces I created…this is me living the dream of being a rockstar….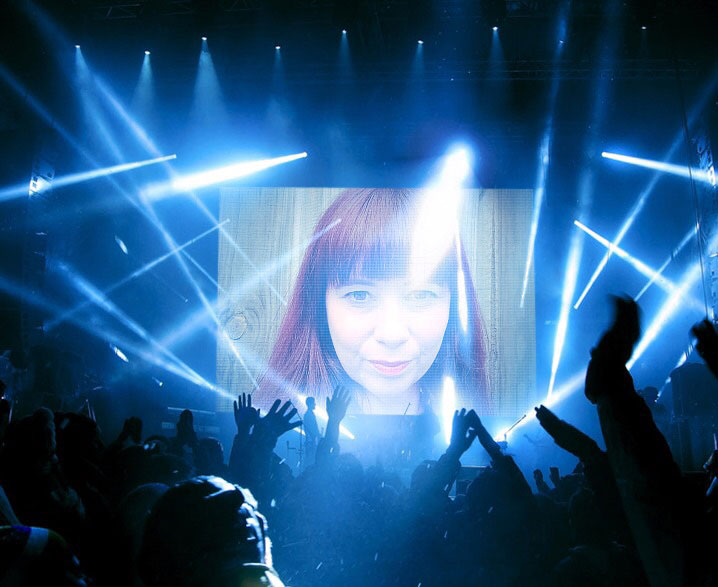 And being painted by an artist…and sketched….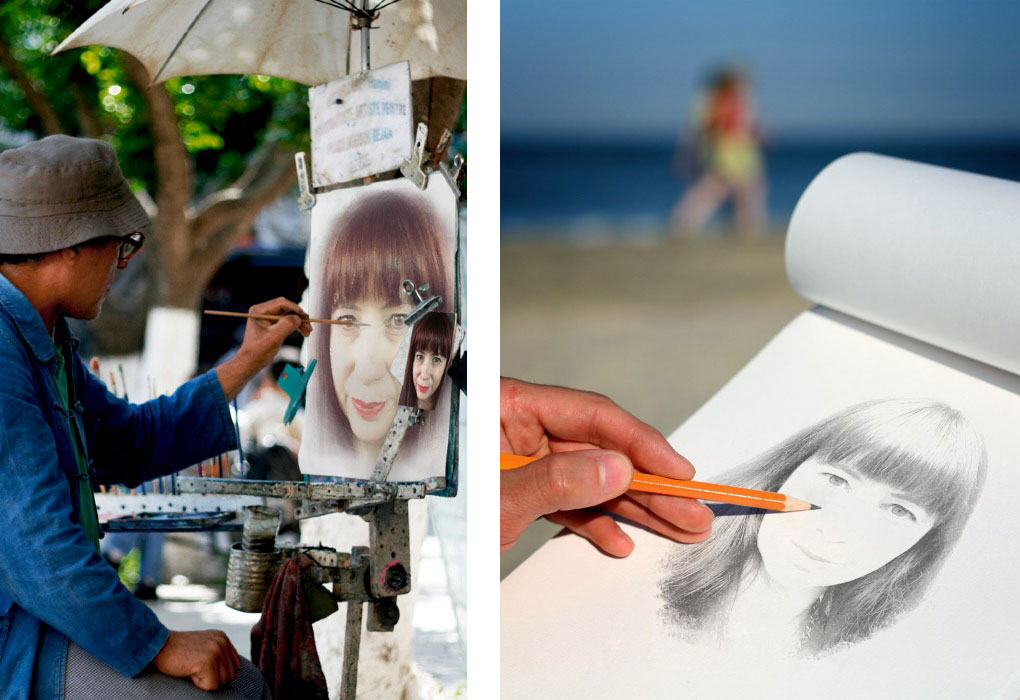 You can choose designs that use multiple images….a couple of images of moi framed in a antique store…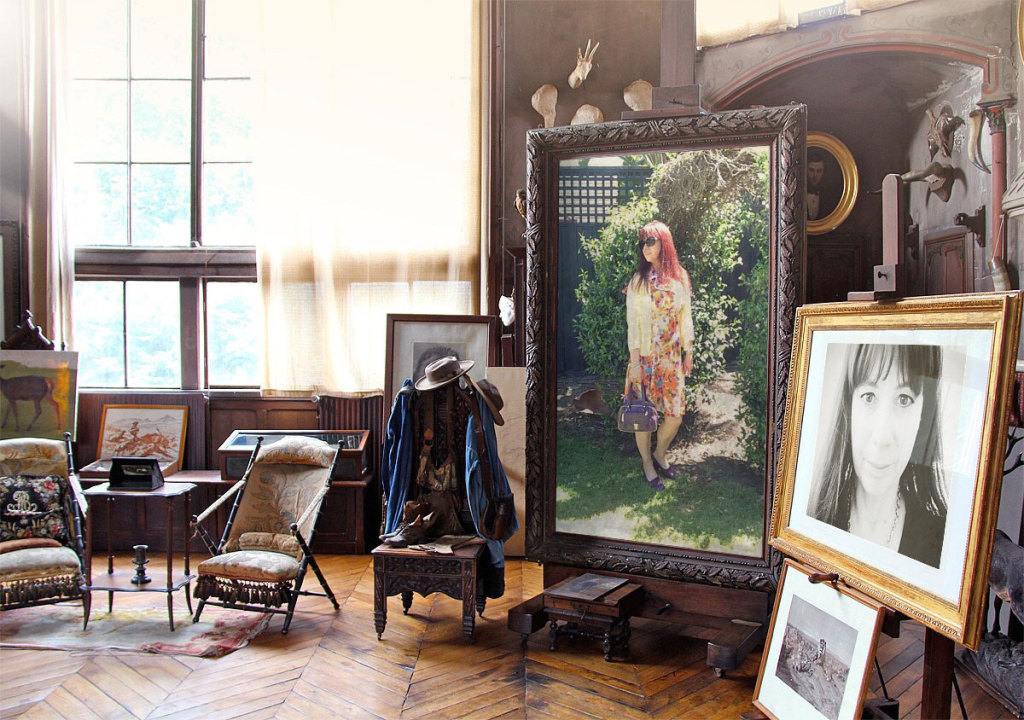 This is the furkids and us just hanging around in a gallery…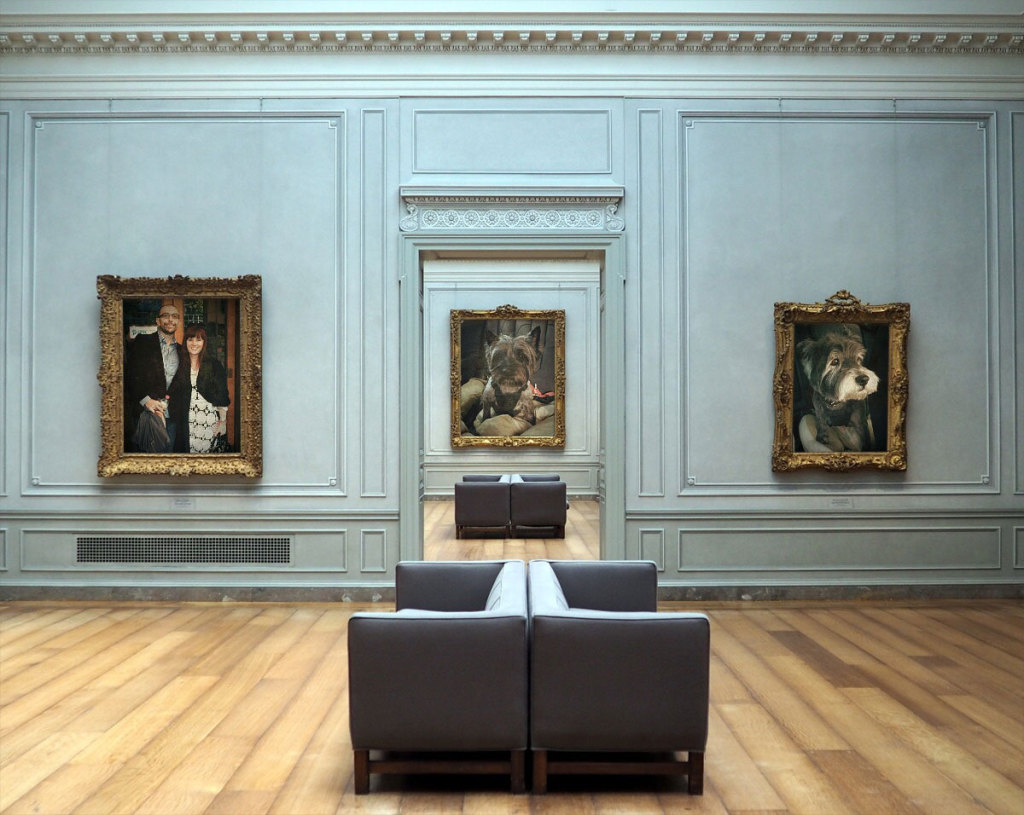 Or how about this Christmas themed collage…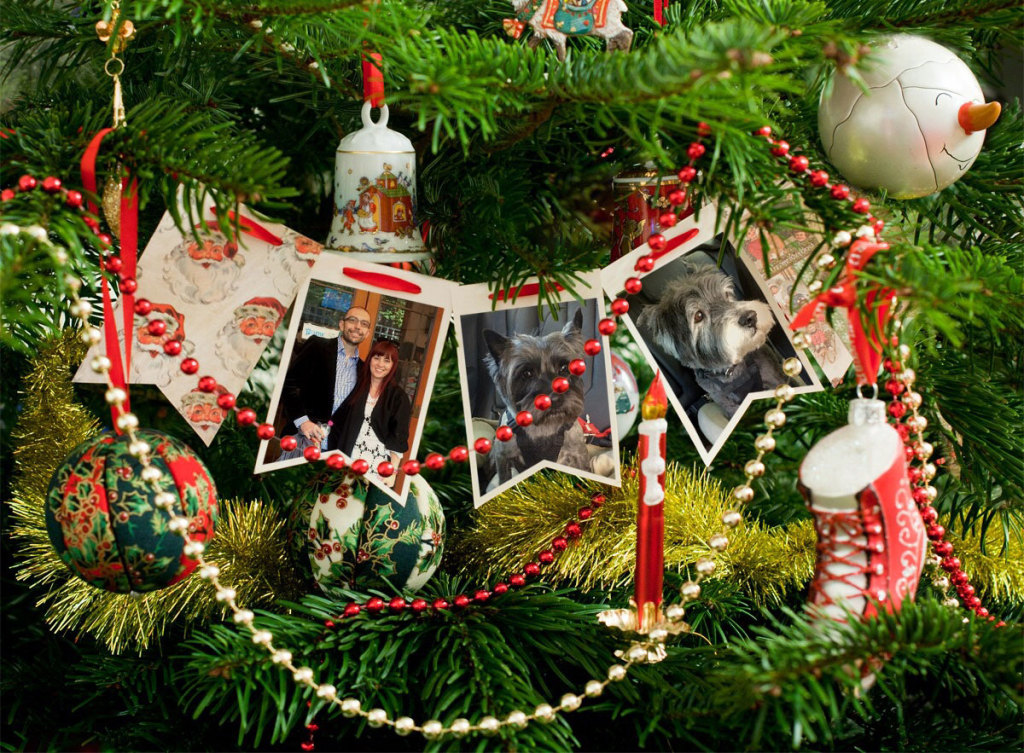 And it is not all just for images….you can insert text into some of the effects…such as carving words into a tree…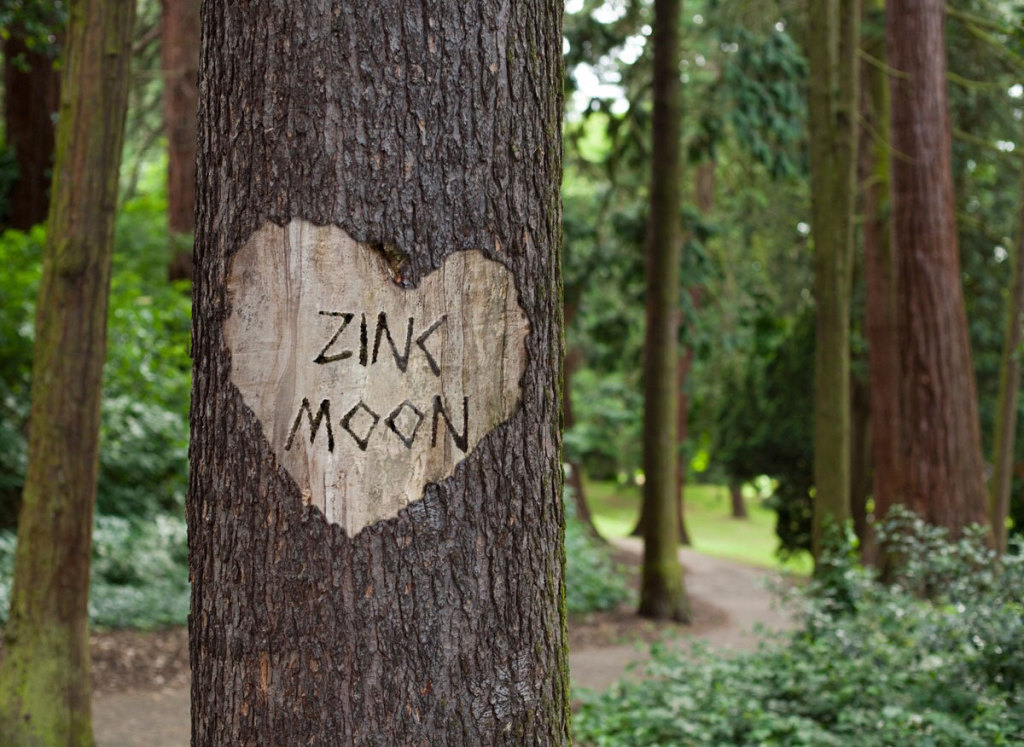 OK…I am having too much fun here…where was I?
PhotoFunia is web based, so you do need a internet connection for it to work. The developers are keeping it like this in order to ensure everyone has access to the latest version and same quality across all platforms…and it is available for just about every platform out there!
And one word to the wise….to get the best quality photos, use Photofunia when connected to Wifi, not through 3G/4G…otherwise your images will be compressed, and the quality will be compromised.
There are also some effects which are HD (high definition)…such as the tree carving above…which will give even better quality.
I use the IOS version on my iphone…the only complaint I have is when you go to email the image, "send" is in white and you can't see it at the top of the screen…found it by trial and error!
The good news is PhotoFunia is free….with no in-app purchases!
The only downside of it being free is the ads…I would prefer to pay for the app, and have an ad free version, but that is just me!
With the modern addiction of taking "selfies", and ever growing love of sharing on social media such as Instagram, I get the feeling PhotoFunia will be around for a lot longer yet!
Click here to visit the PhotoFunia website, or search in your gadget's store for the appropriate version
Please note: this is not a sponsored post! My opinions are, as always, totally my own!