I love photography and photo editing apps…I have far too many on my iphone/ipad…but this one is a little different.
Colour Splash does something rather clever…in colour mode, it desaturates your photo into black and white, and then allows you to select certain areas to remain in full colour…or there is gray mode which allows you to leave the colour and select areas in black and white!
The app was developed by Pocket Pixels Inc,  a company founded in Vancouver, Canada and there are two versions…one of the iPhone and one for the iPad.
I have tried both, and I have to say I prefer the iPad version, which I use on my iPad Mini 3.
Word of warning, there are a couple of other apps that look similar, so make sure you choose Colour Splash.
To use, just select the photo you want to work with…you can even select from source other then your photo library, such as Facebook, Instagram or Dropbox.
Then using your finger as a brush, you can "paint" sections of your image black or white, or restore the original colour like in the example below…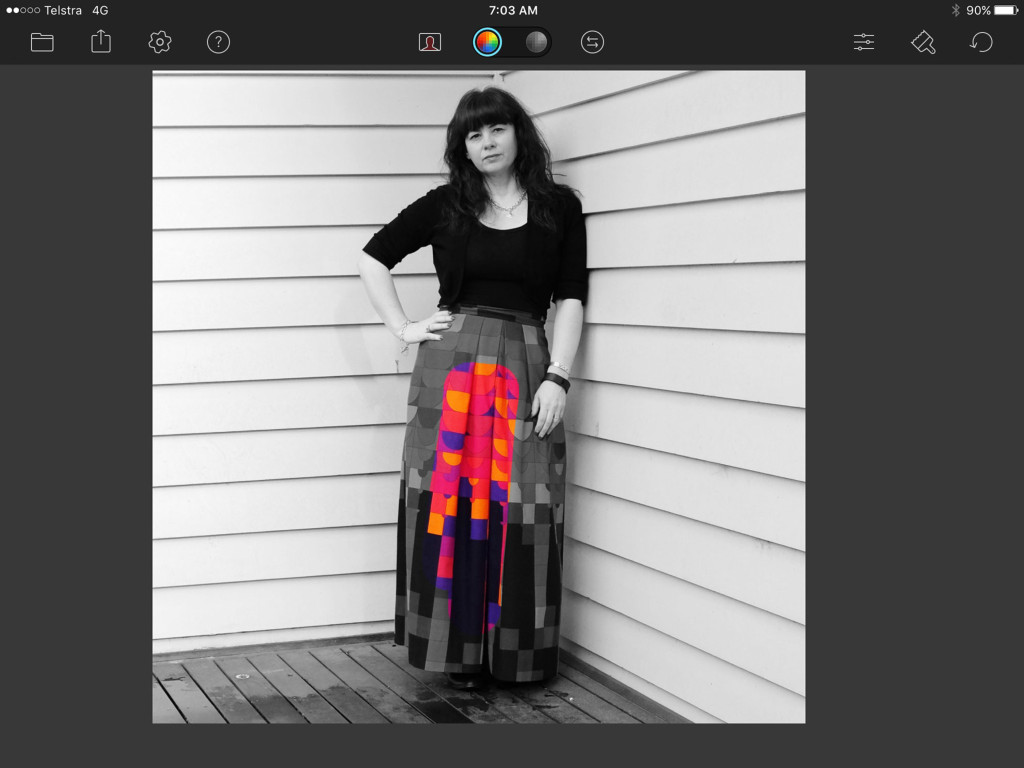 And to help with pixel accuracy, you can use the two-finger pinching gesture to zoom in and out.
There is also the Red Mask Mode…this mode is an overlay that shows the areas that you have coloured in as red which makes it easier to see if you have missed any sections.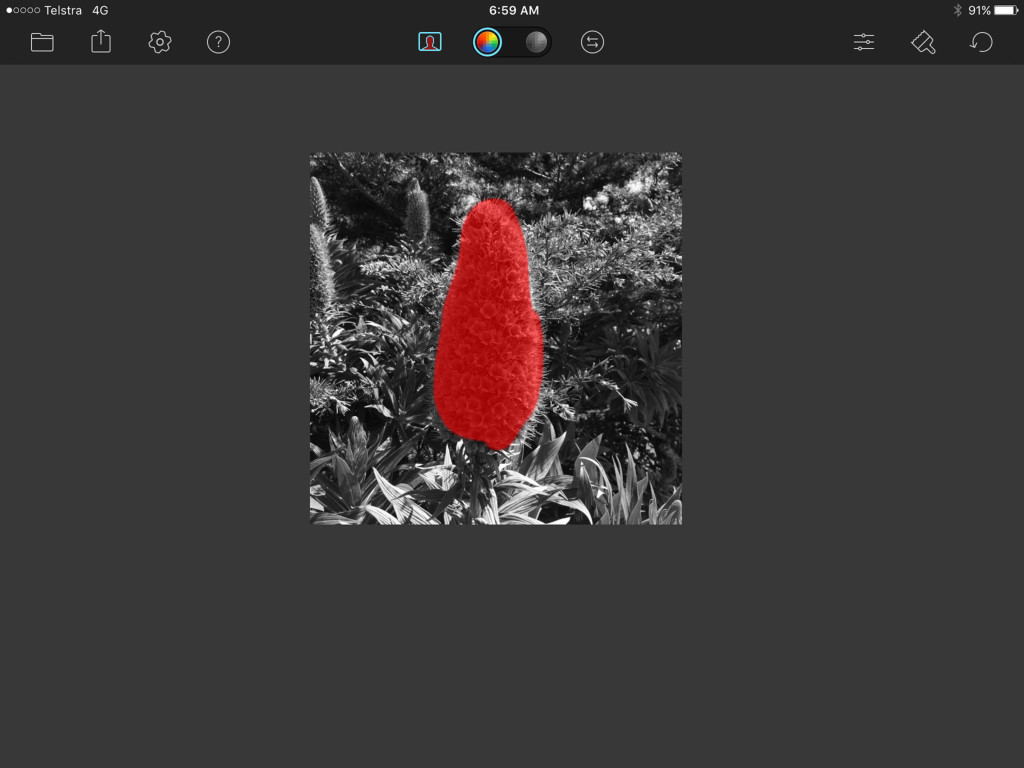 You can adjust the brush settings…size, feathering and translucency.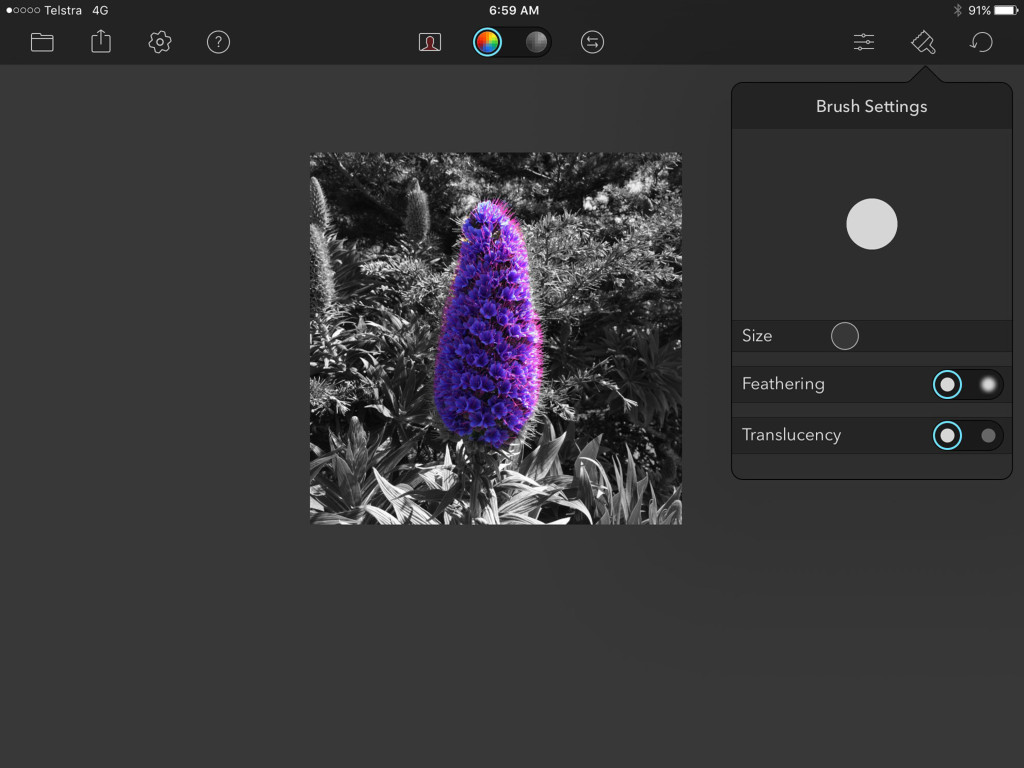 On the iPhone, It takes a bit of practice…I kept tapping the Colour button when I meant to zoom and vicer verser, but luckily there is an undo button.
But on the iPad, you don't need to switch between zoom and colour which makes it easier….I found I could get more accuracy on the larger screen too.
You can also do some tweaking to your image from within the app via the Image Adjustments menu…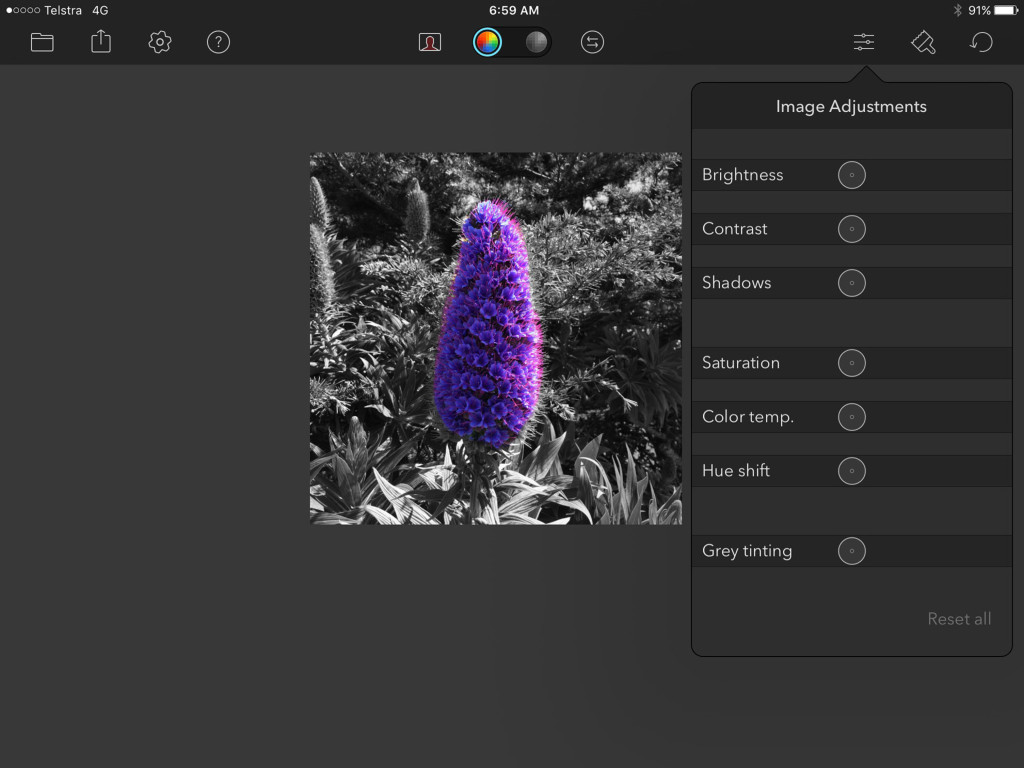 Here are some examples I did…a yellow flower amoungst the grass..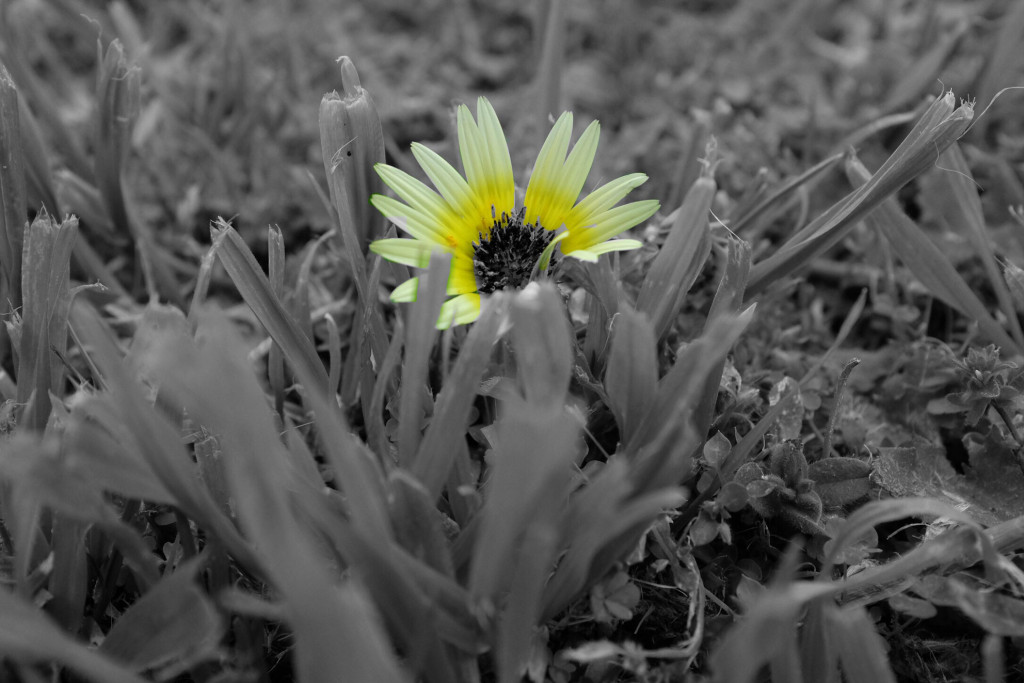 And I highlighted my orange shawl in this image…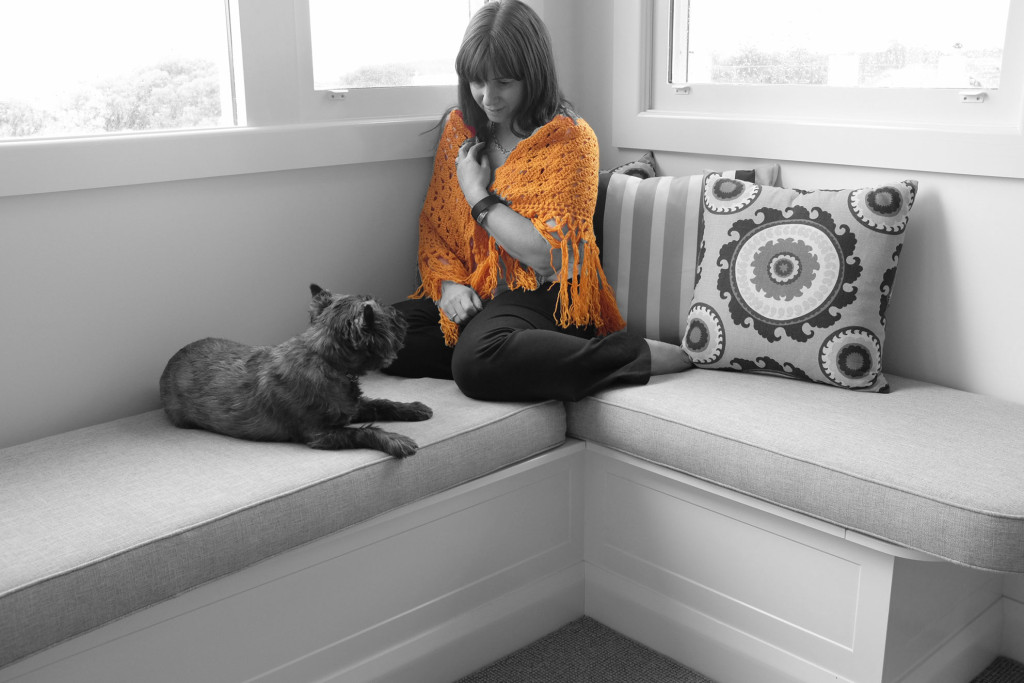 I checked to make sure this app has been recently updated, and the good news is the last update was in September so it will work with the latest IOS system, but please note, you will need IOS 8 or higher for this app to work.
So what are you waiting for….download Colour Splash and get creative!
Available for iPhone (AU$1.29) and iPad (AU$2.49) from the App store.
Please note: this is not a sponsored post! My opinions are, as always, totally my own!