This edition of What I Wore is brought to you all the way from Far North Queensland…Port Douglas to be exact.
I will admit that I somewhat over packed…the weather has been hot and sunny each day, and I had forgotten that in FNQ you live in bathers, shorts and singlets most of the time!
However, despite the casual days, I made sure I dressed up a little for dinner, even though we spent each evening staying in and soaking up the sunset on our balcony.
What I Wore…Monday 28th March – Sunday 4th April

Monday was our travel day…we left Melbourne in 10C and arrived in Cairns to a blissful 32C…heaven!
Our trip was smooth and uneventful…everything happened when it should and it wasn't long before we were settled in our abode on the hill.
My travelling outfit consisted of the very clever Zippy Skirt with an attached travel pocket (kindly gifted)…I will share it's features in a separate post…with a Mister Zimi top, leggings and Spendless heels….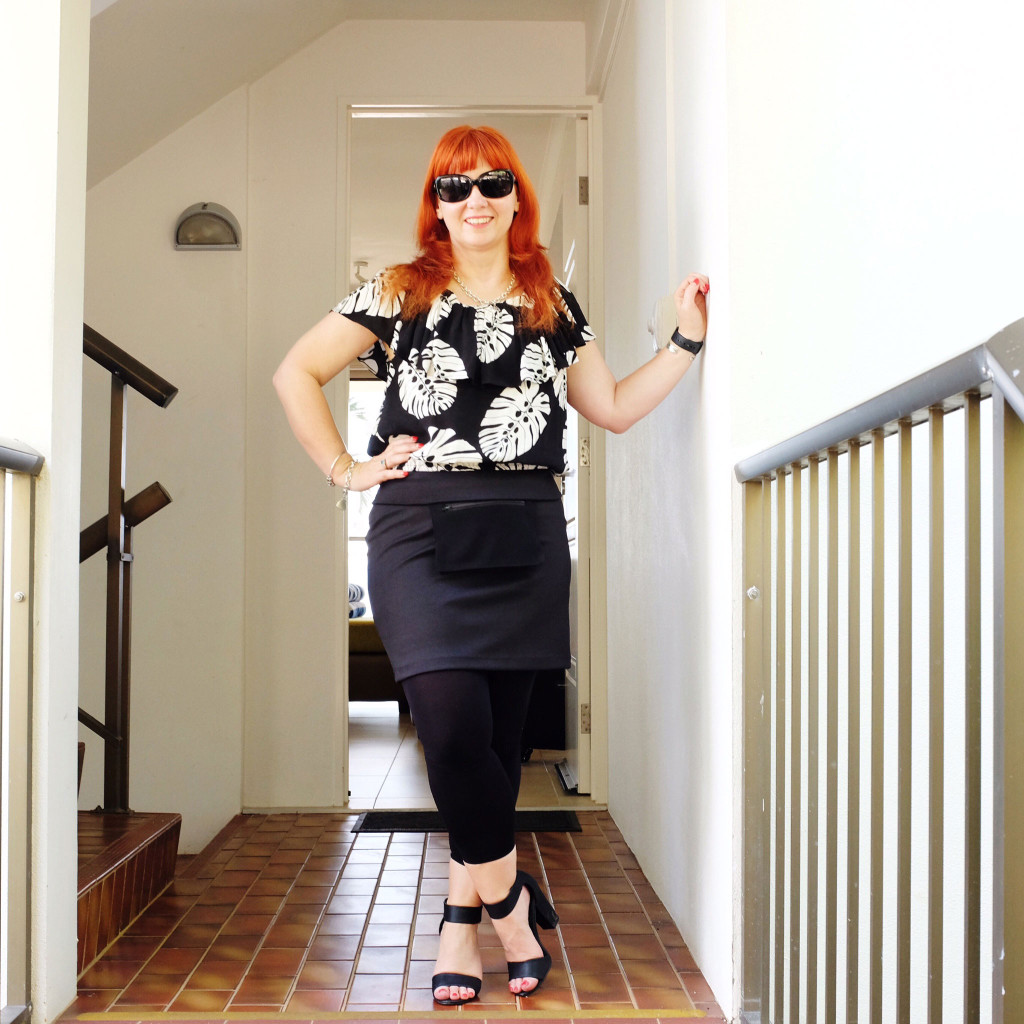 On Tuesday, we quickly settled into our familiar holiday routine.
I wore cute hilo hem Julie Navy Print skirt from Little Party Dress (kindly gifted) with a white t-shirt…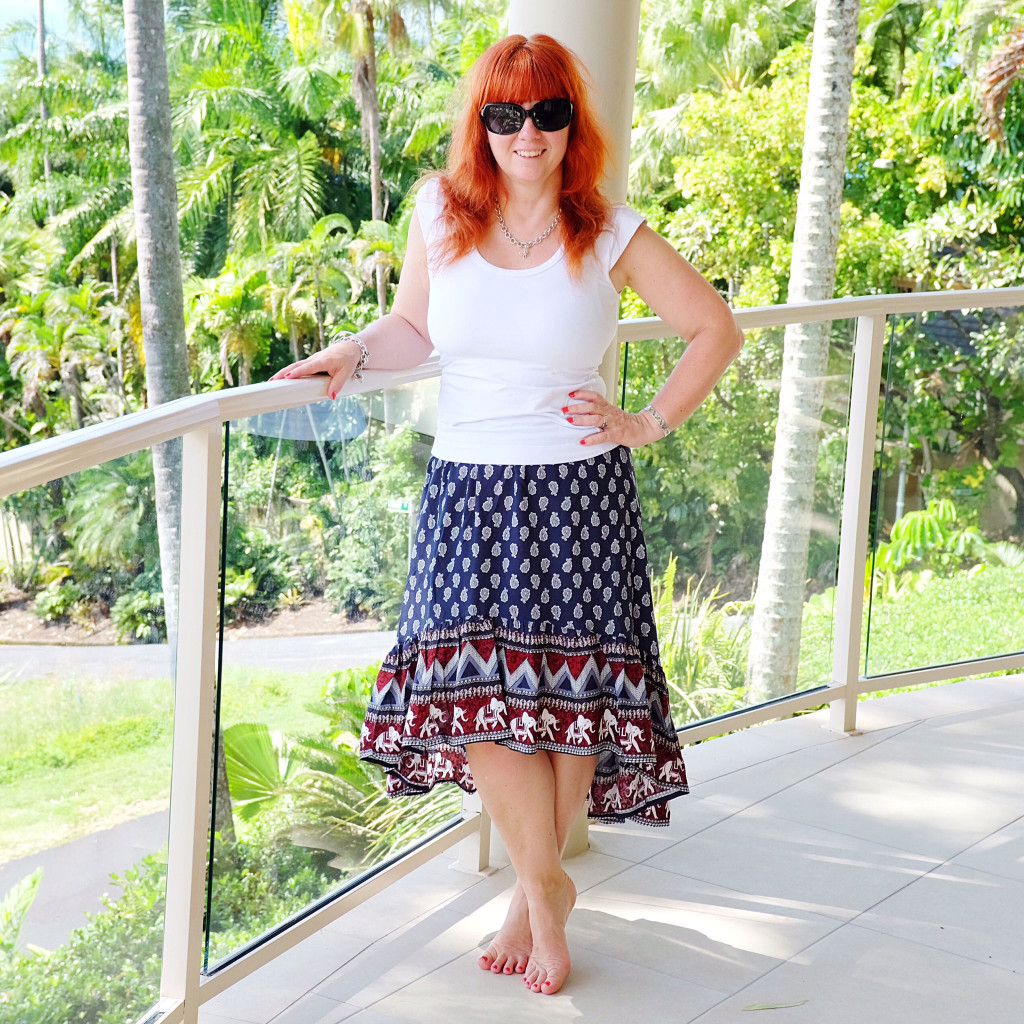 Wednesday, I wore a Piping Hot short skirt from Target (Aus) with a white t-shirt…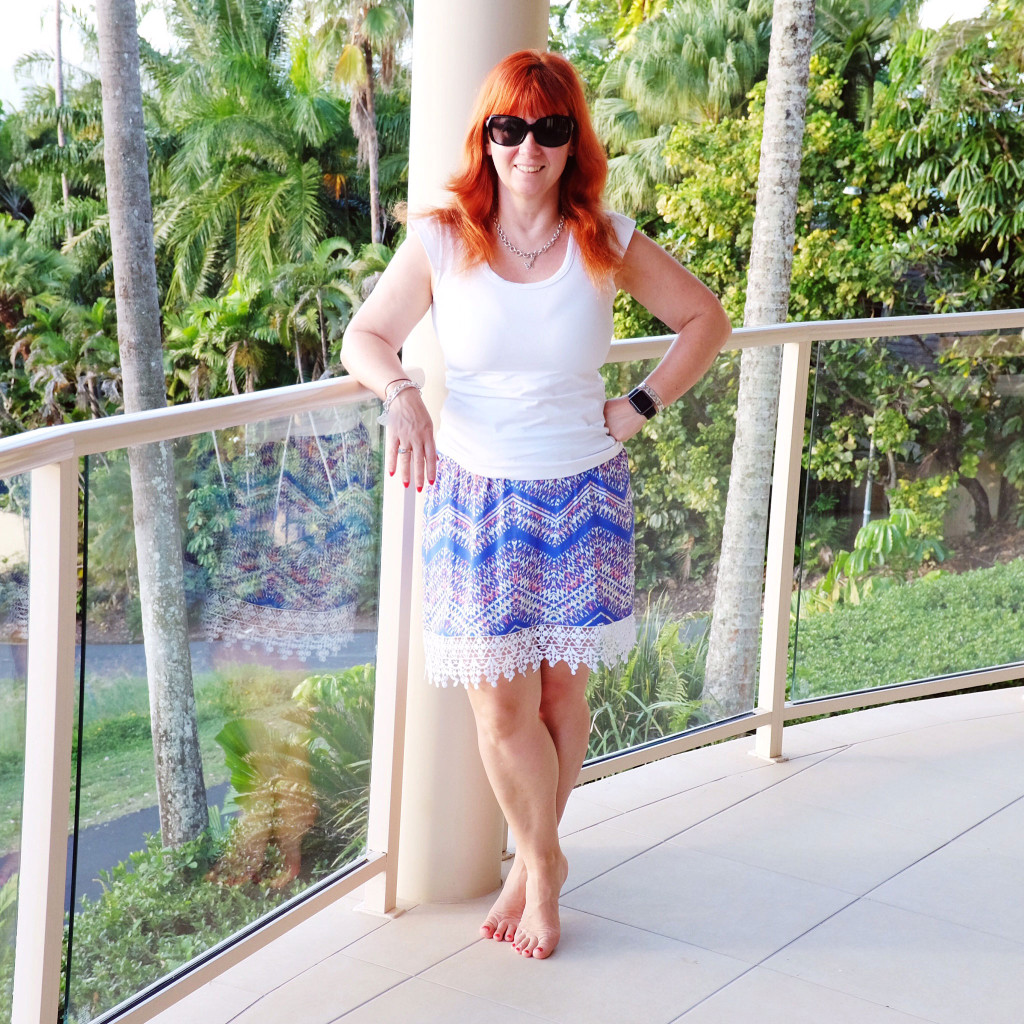 Thursday, I wore a Jean Paul Gautier for Target denim mini skirt with a Piping Hot singlet…both from Target…in fact, even the hat is from Target…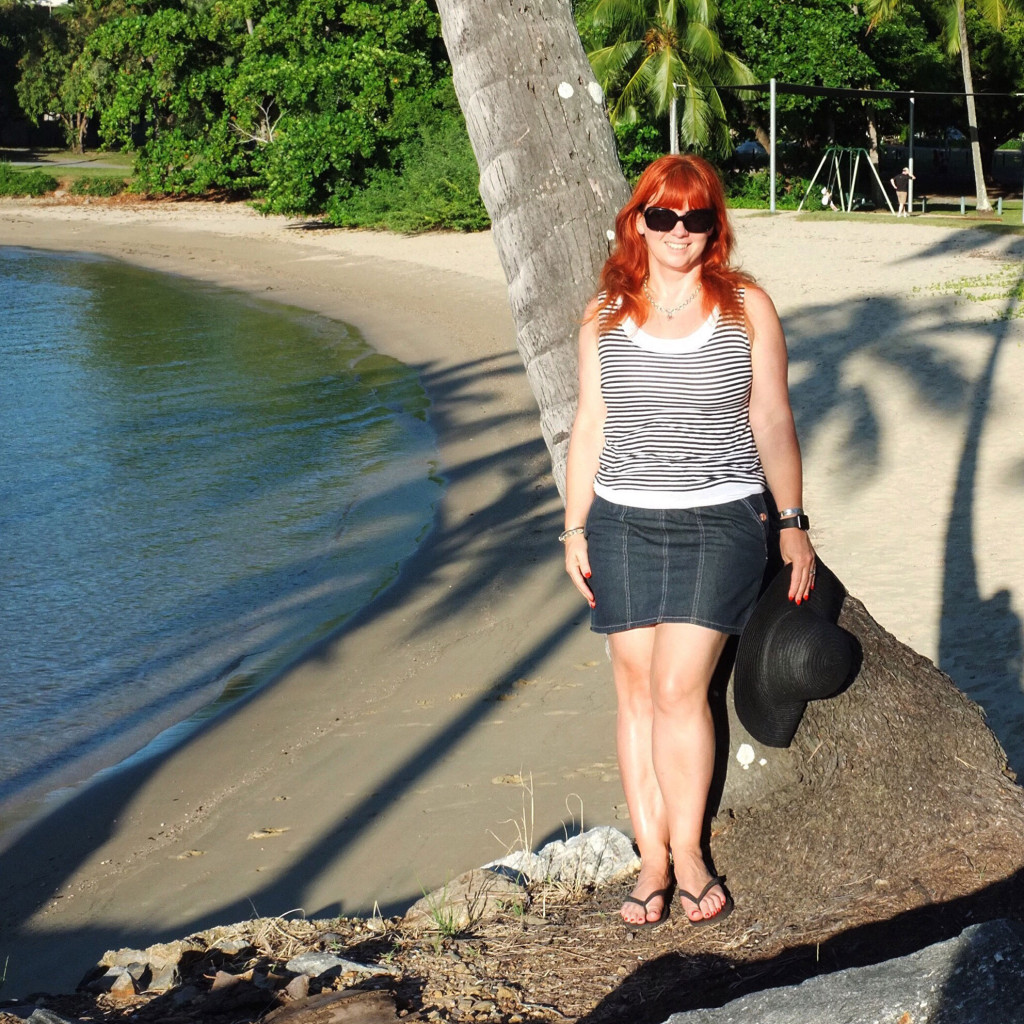 On Friday, I wore a gorgeous tunic from Mahashe…I love the 60s styling and print, plus it even has pockets!
I also love that this tunic is trans-seasonal…add leggings, boots, a top underneath and a jacket and it will be perfect for a Melbourne winter!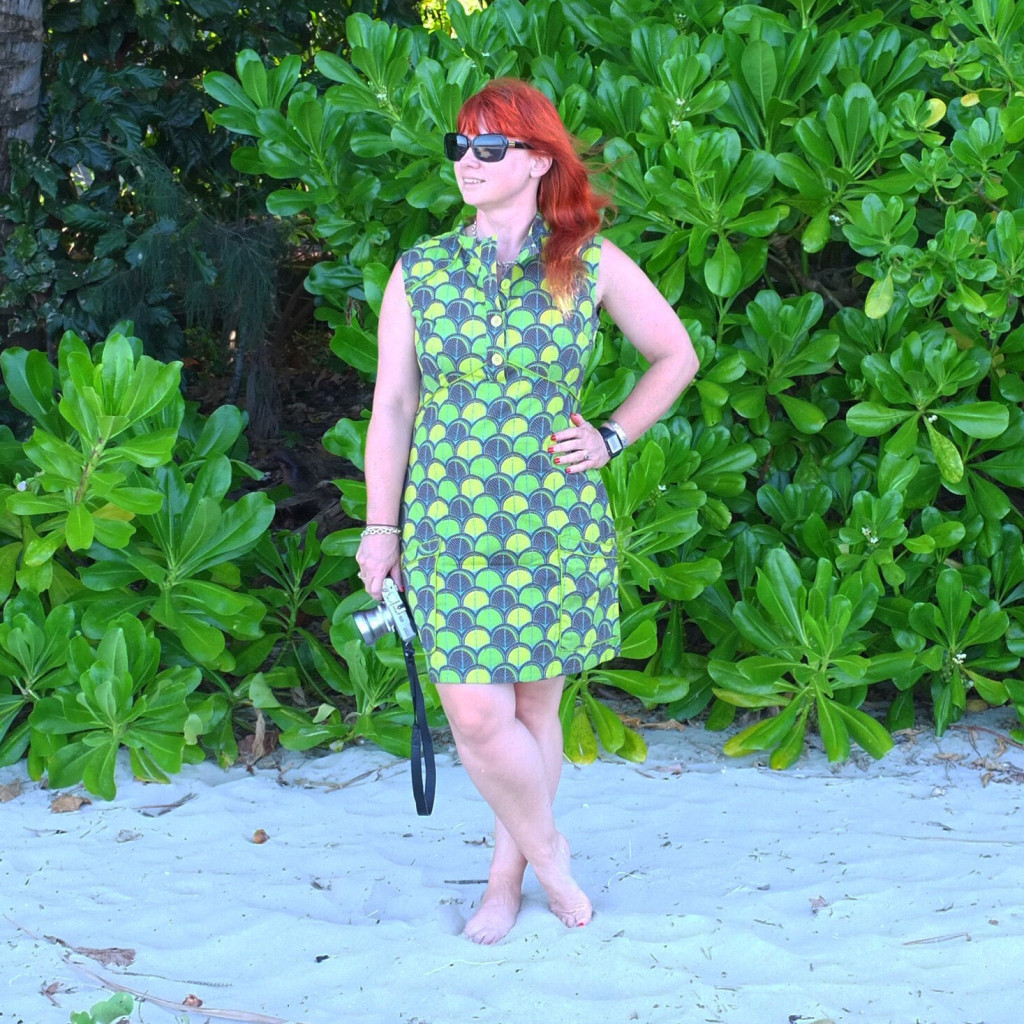 Saturday, I wore a dress I found at a Vinnies op shop…perfect print for this tropical setting.
Normally, I would wander down to the water…but not here.
Because this is crocodile country, and you stay well clear of the water…there is a big yellow warning sign only a few metres away from where I was standing!
And as an aside, this was the most popular outfit for the week over on Instagram…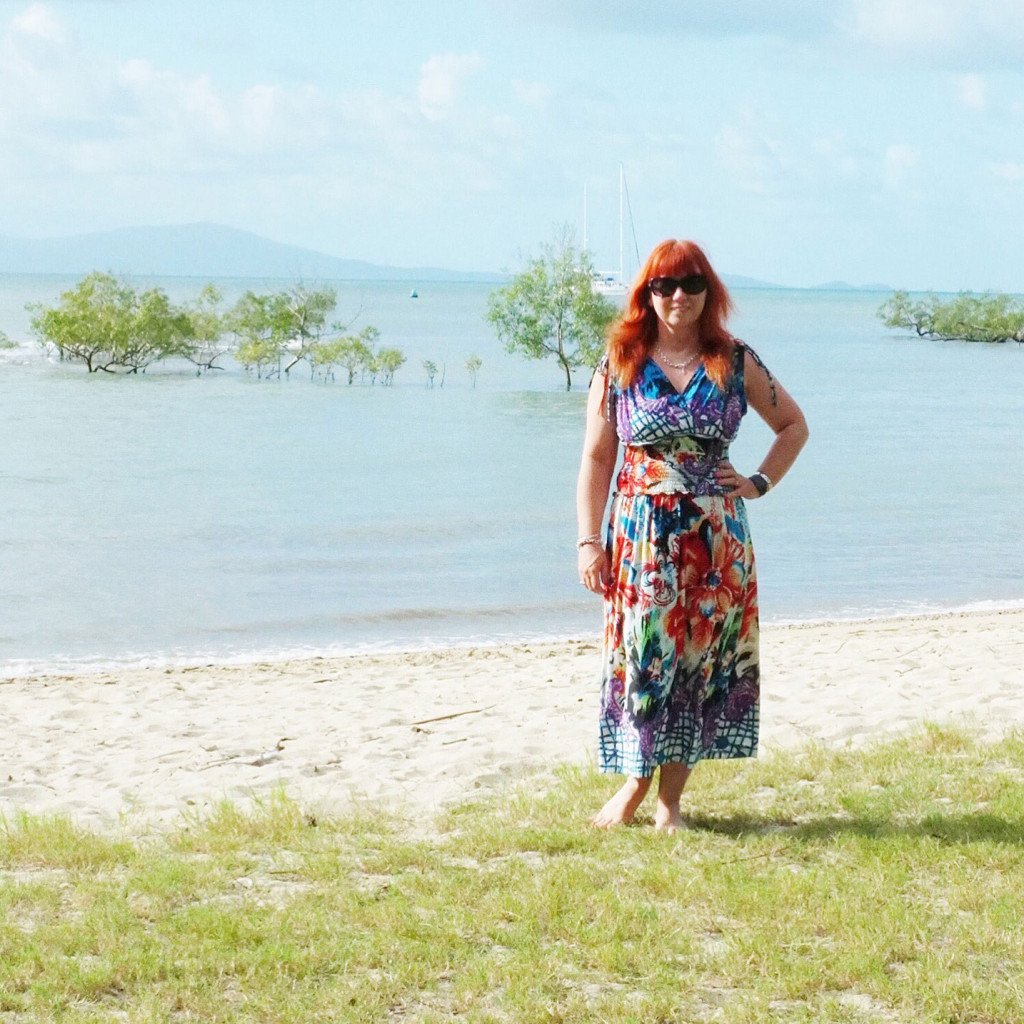 Sunday…and losing track of what day it is fast…I decided to dress up a bit and got into a jumpsuit….I had seen this Becky Yellow Jumpsuit from Little Party Dress (kindly gifted) on Instagram, and loved it.
I was a little worried it would be way too long for me as I am just over 5 foot, but with high heels, I can just get away with it…although will shorten it a little when I get home.
I just love the yellow feather print….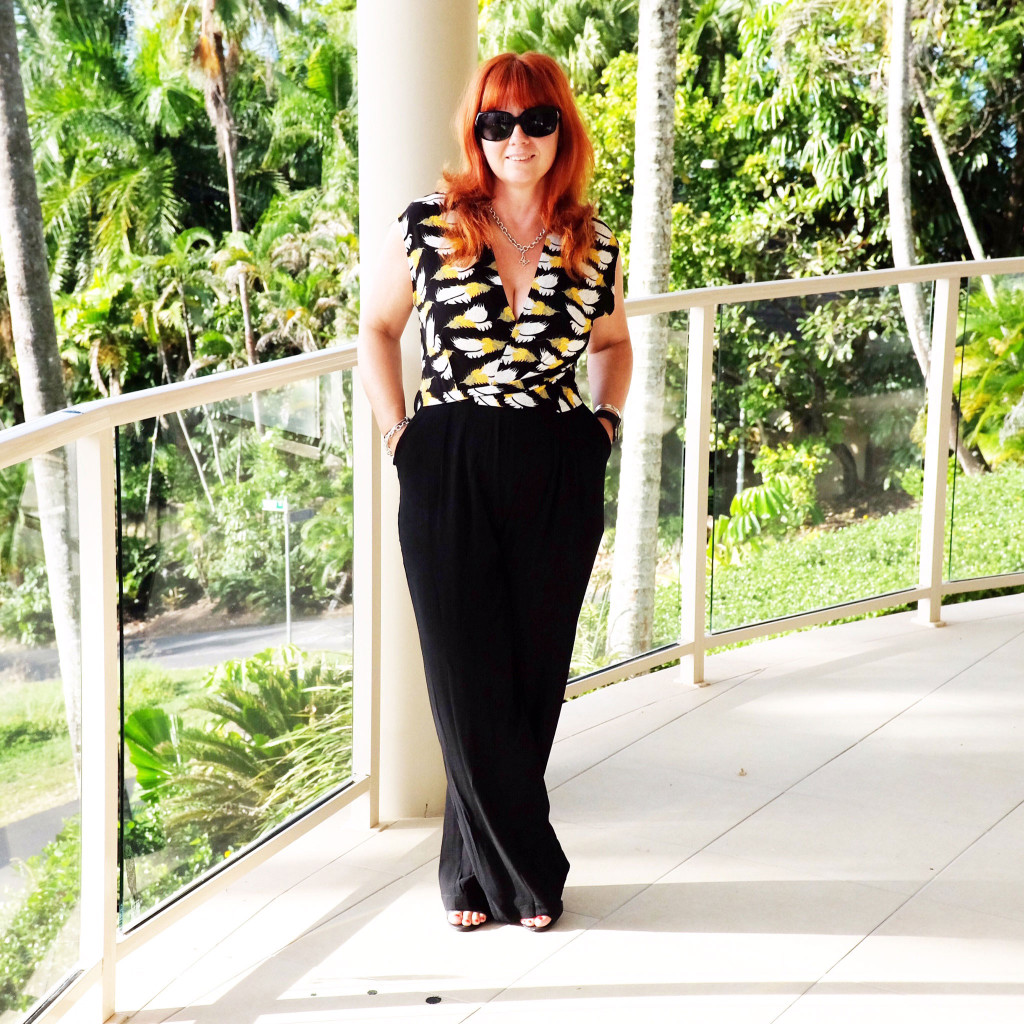 Please note: none of my outfits are sponsored or gifted unless specified.
What was your favourite outfit of this edition of What I Wore? Share in the comments below as I would love to know!