This edition of What I Wore saw the arrival of some really cold…and wet…weather.
I think we just missed Autumn and have gone headlong into Winter!
Which means it is time to switch my wardrobe around…put my summer gear away and bring out my winter outfits.
However I am already counting down the days till it is hot again…I don't do cold very well!
What I Wore…Monday 23rd May – Sunday 29th May
Started the week in a Sussan's tunic (last season) with a black leather jacket….tights and lace up heels completed the look…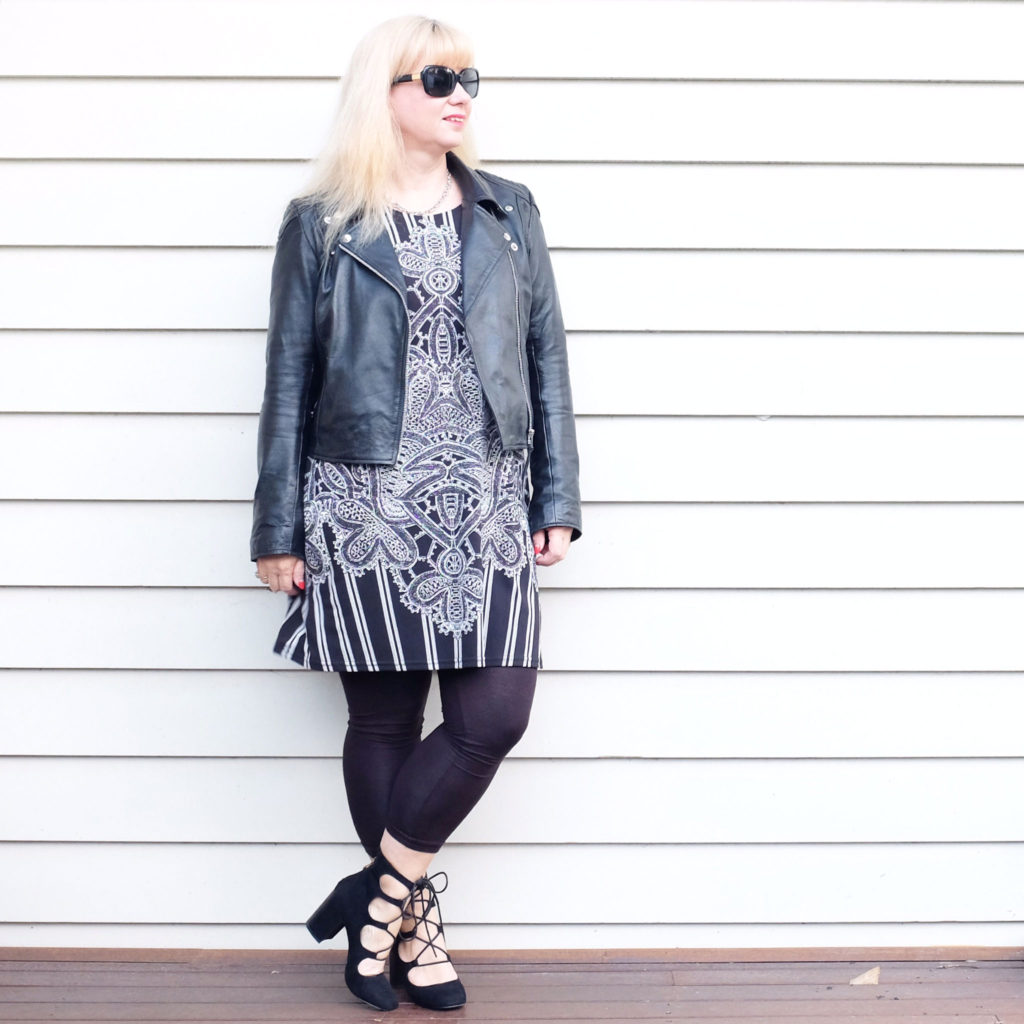 Tuesday, I delved into my winter wardrobe and rediscovered an Arthur Galan oversized top from last season…love wearing this!
Added a short black skirt, tights and boots….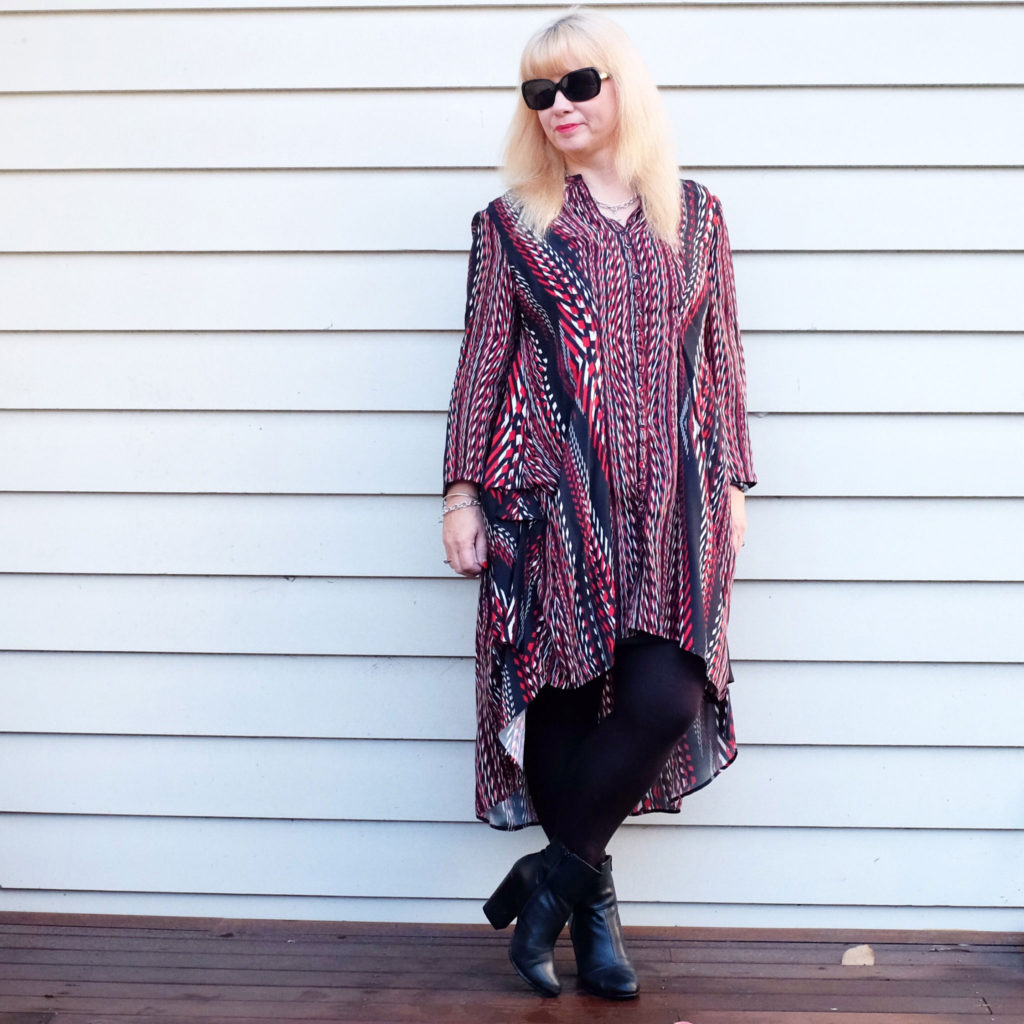 Wednesday was all about vintage…a vintage dress and vintage lace up shoes!
Adore the wide sleeves on this dress, although I had to be very careful not to get them caught on things….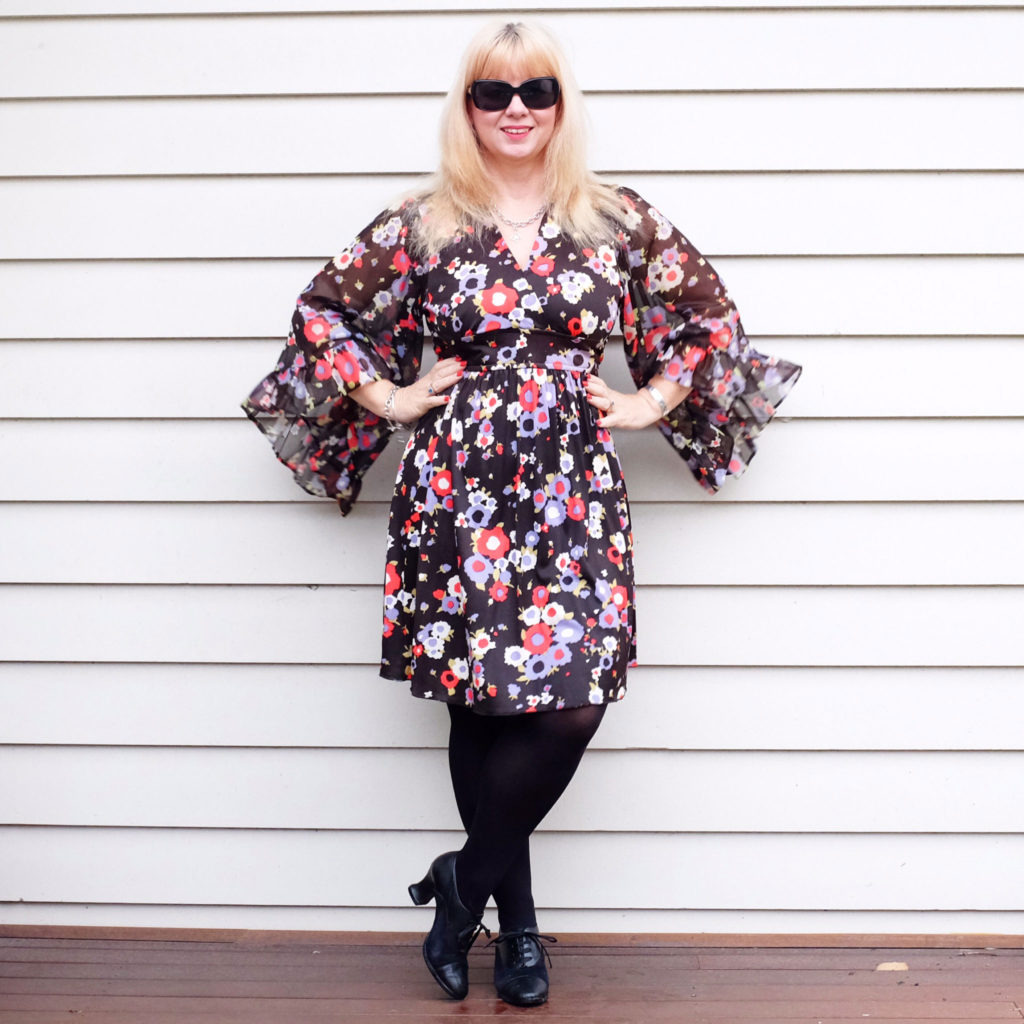 Thursday, I wore a Mister Zimi top that I have had for ages and never worn….with Katies jeans, a black cardigan and boots.
And this turned out to be the most popular outfit for the week over on Instagram!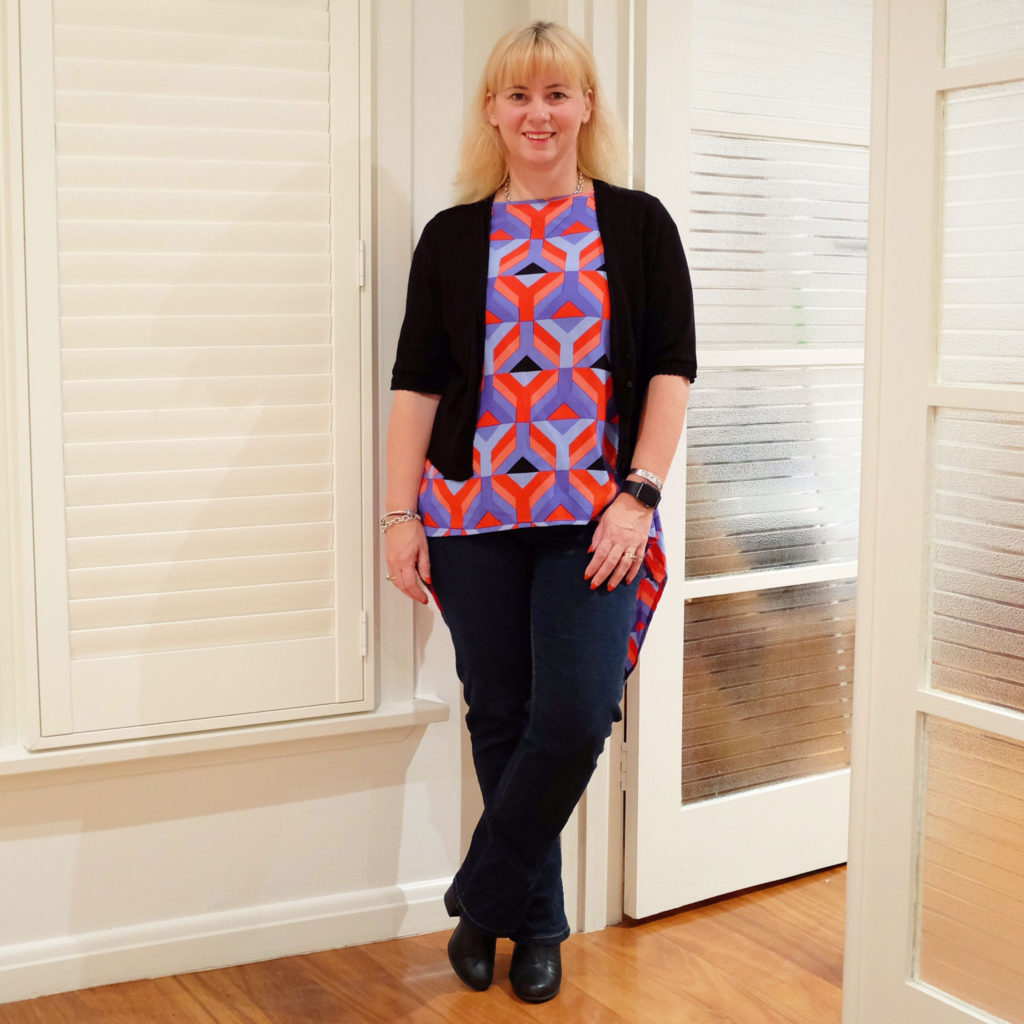 Friday was a day of waiting for tree loppers to arrive…which they never did because they got held up at a previous job.
Wore Katies jeans and a top from last season, with a leather jacket and heels.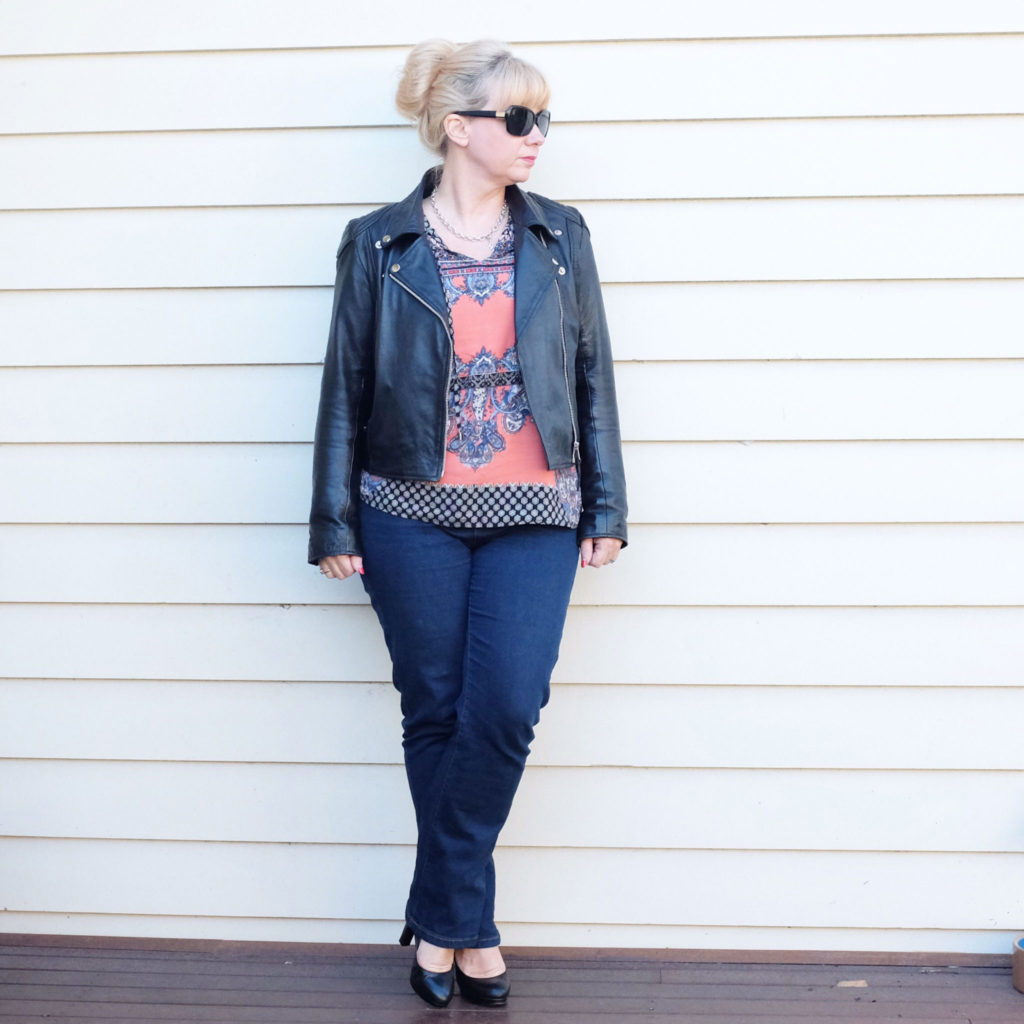 Saturday was cold and wet…the first real hint that Winter was around the corner!
I wore a op shop find vintage dress with a leather jacket and vintage lace up heels…wished I also had brought a hat, scarf and gloves…it was freezing!
Eagle eyed readers may notice the sign…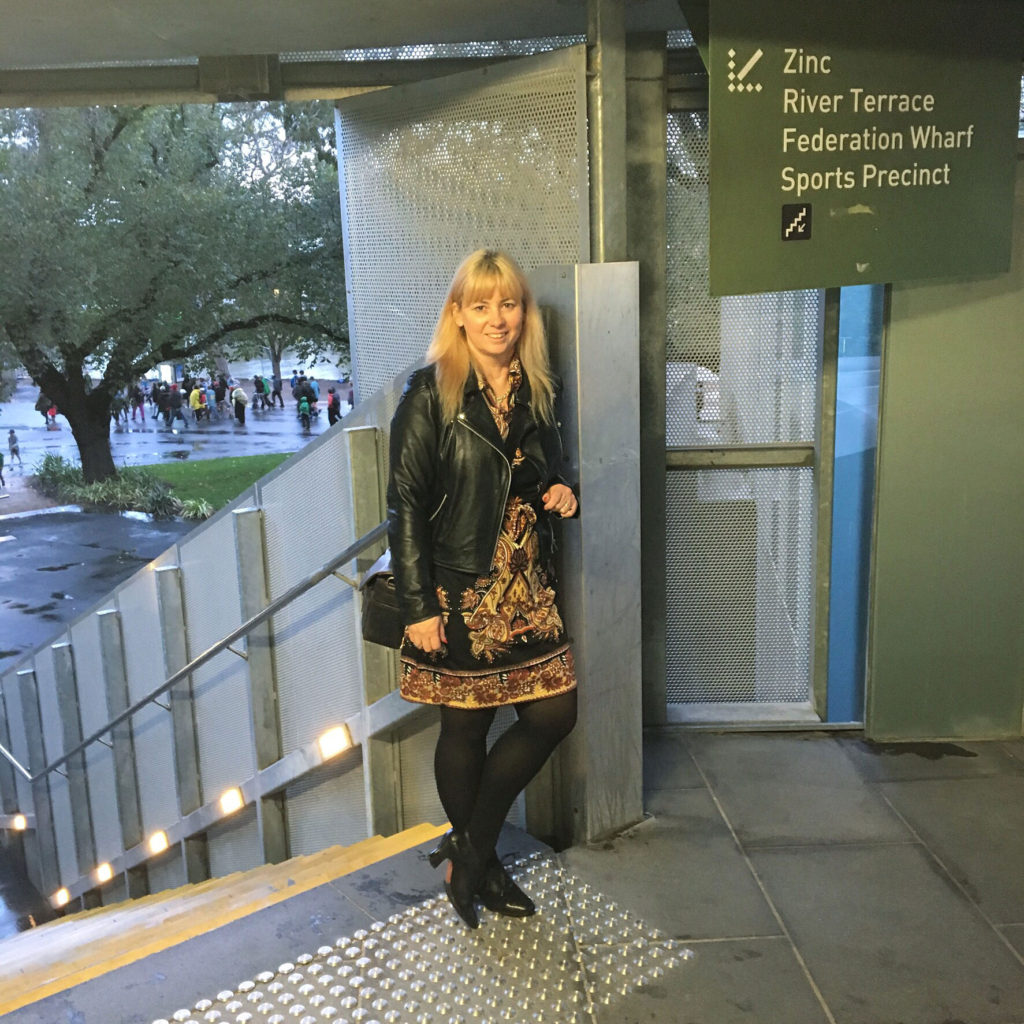 Sunday was a bit warmer weather wise….wore jeans with a vintage top and a leather jackets….remembered the scarf this time!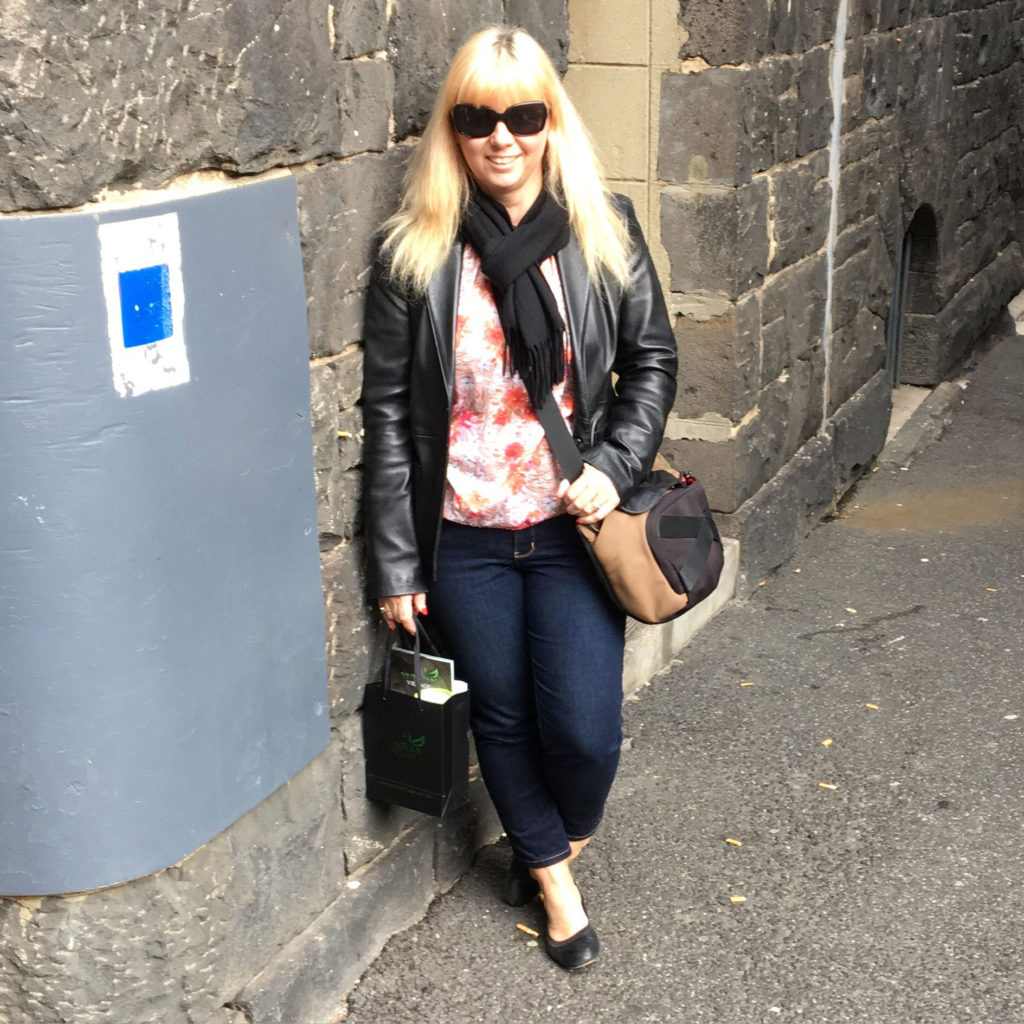 Please note: none of my outfits are sponsored or gifted unless specified.
What was your favourite outfit of this edition of What I Wore? Share in the comments below as I would love to know!