This What I Wore edition is unique in that it spans two years…it includes the last few outfits of 2015, and the first few outfits of 2016!
I am really looking forward to upping my fashion game as I continue to develop and explore my own sense of style.
Because I  don't want to blend in with the crowd…I want to be unique…zincstyle!
What I Wore…Monday 28th December – Sunday 3rd January 2016
We started the week by braving the post Christmas sales in the city…and the crazy thing was I ended up buying two things that weren't even on sale!
So this is me just a little frazzled wearing a vintage sundress with an op shop find belt and Miz Mooz red heels….these are the most comfortable heels to wear…love them!
Added my new ONA Bags camera bag which was a present from my husband…perfect for urban exploring!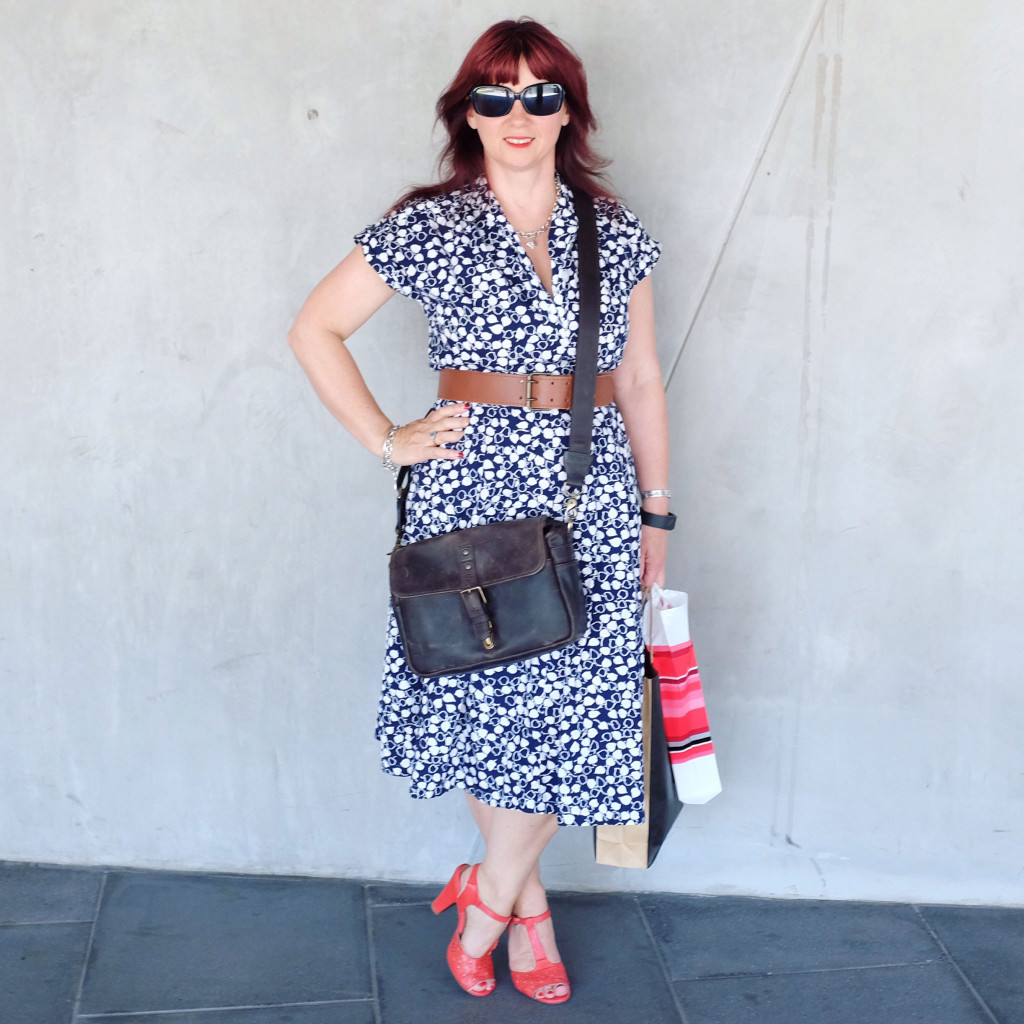 Tuesday, we did something I have wanted to do for ages…we walked all the way into the city from home.
This is what I wore once we got home and I had had a long hot shower…a skort from All About Eve with a black t-shirt…and yes, there really is such thing as a skort!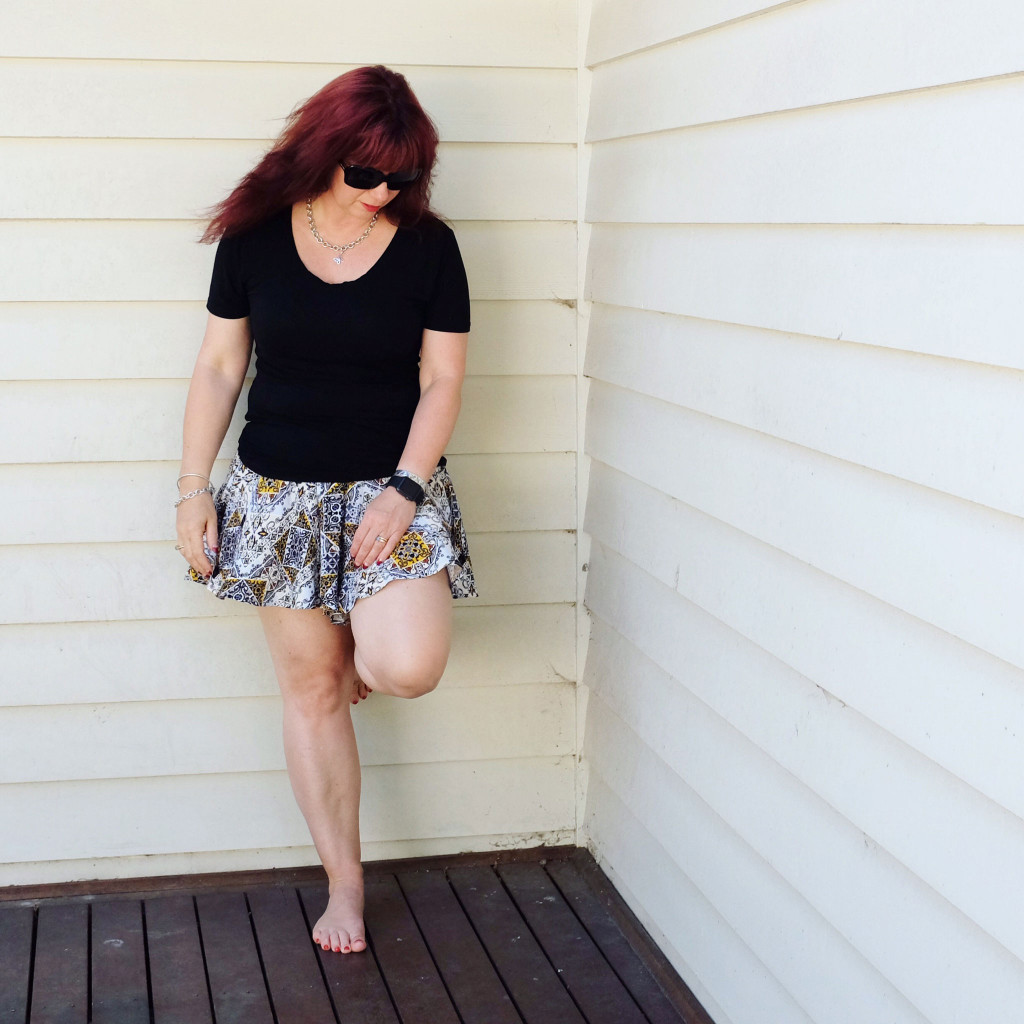 Wednesday was very hot, so I kept my cool in a cute little sundress I found at a local Vinnies op shop.
I love the vintage inspired print and hi lo hem…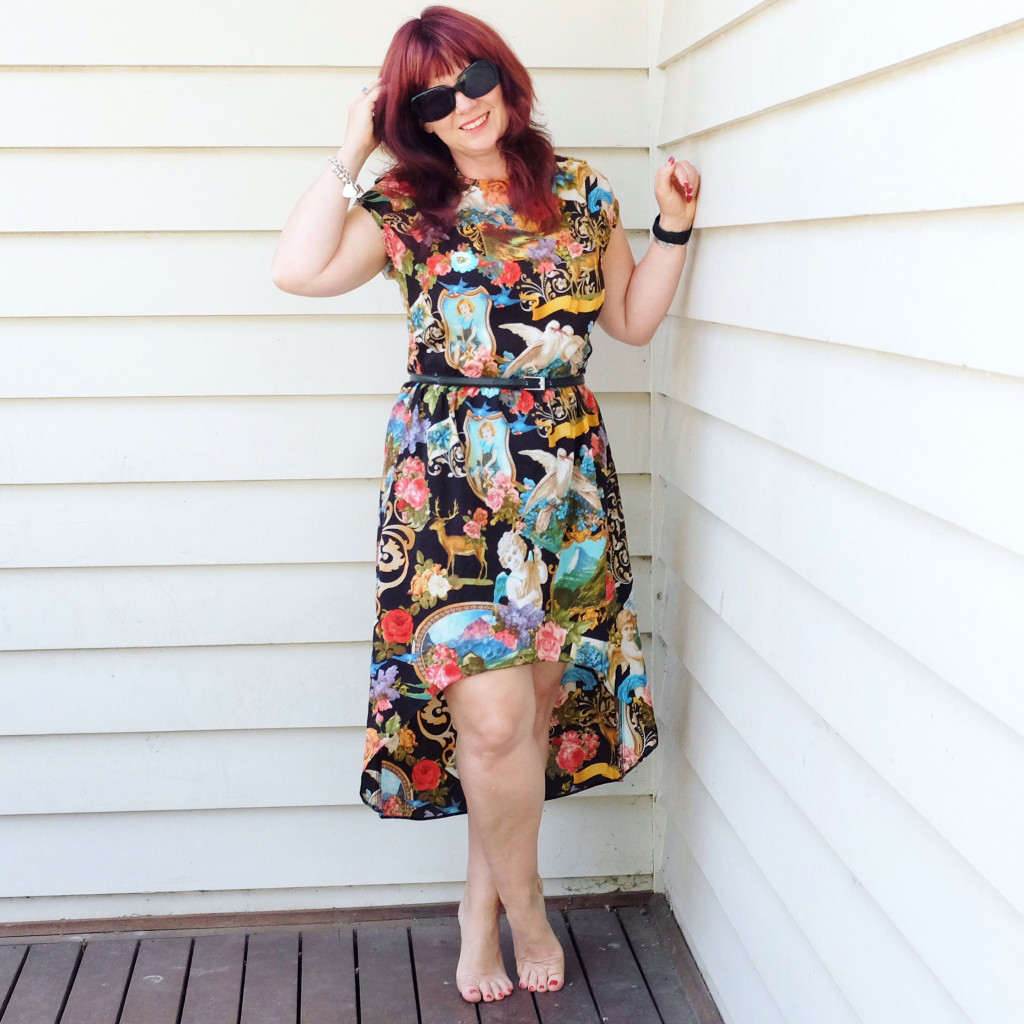 Thursday was New Year's Eve…and it was hot, damn hot!!
I basically wore active wear and bathers most of the day, and we had a quiet evening in the aircon at home.
But this would have been my NYE15 outfit if we did go out to celebrate…a gorgeous 80's Geoff Bade evening dress found at a local Salvos store.
It has a beautifully full skirt and just the right amount of bling…and it was the most liked outfit over on Instagram for the week!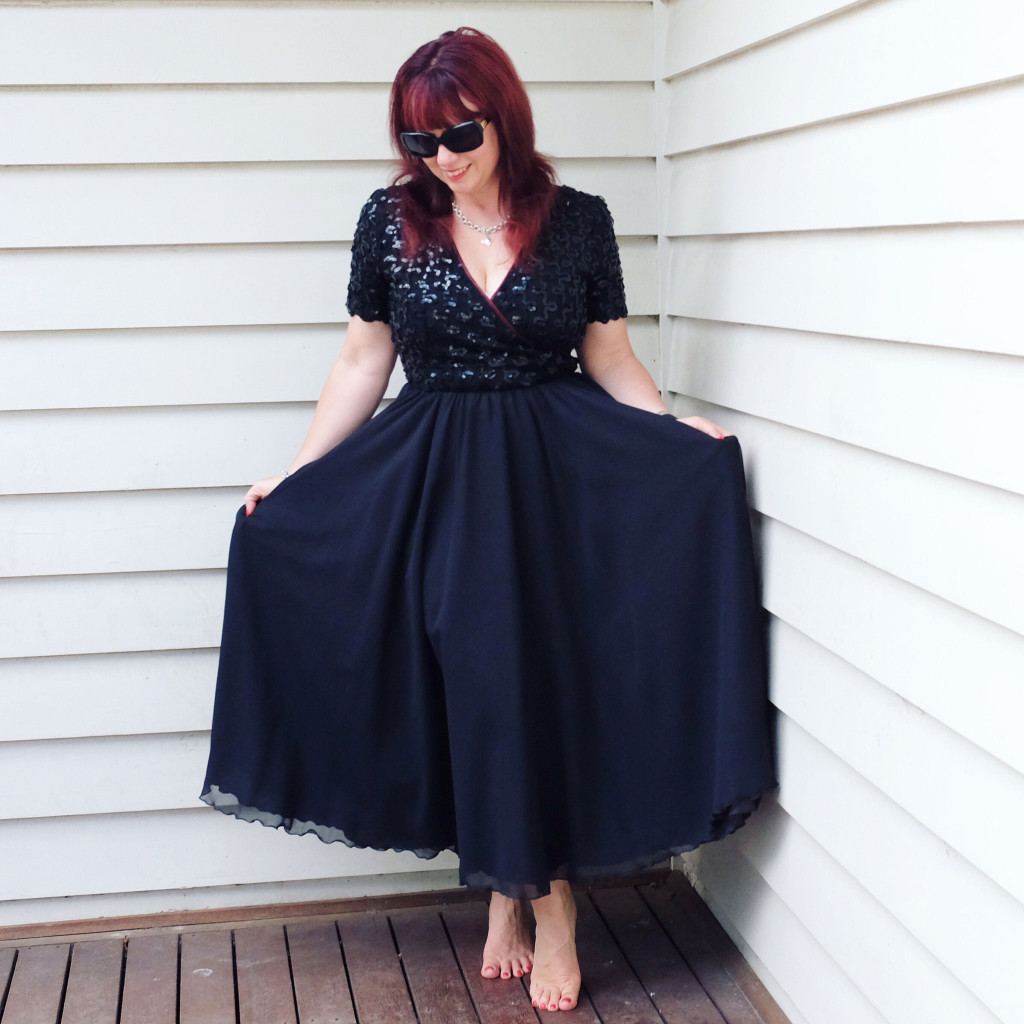 Friday was recovery day…not because we were out late, but because it had been so hot.
The first outfit of the year consisted of a vintage wrap around skirt, with a cropped t-short and an op shop find denim waistcoat.
You may also spot my new Apple Watch Sport…my new favourite gadget…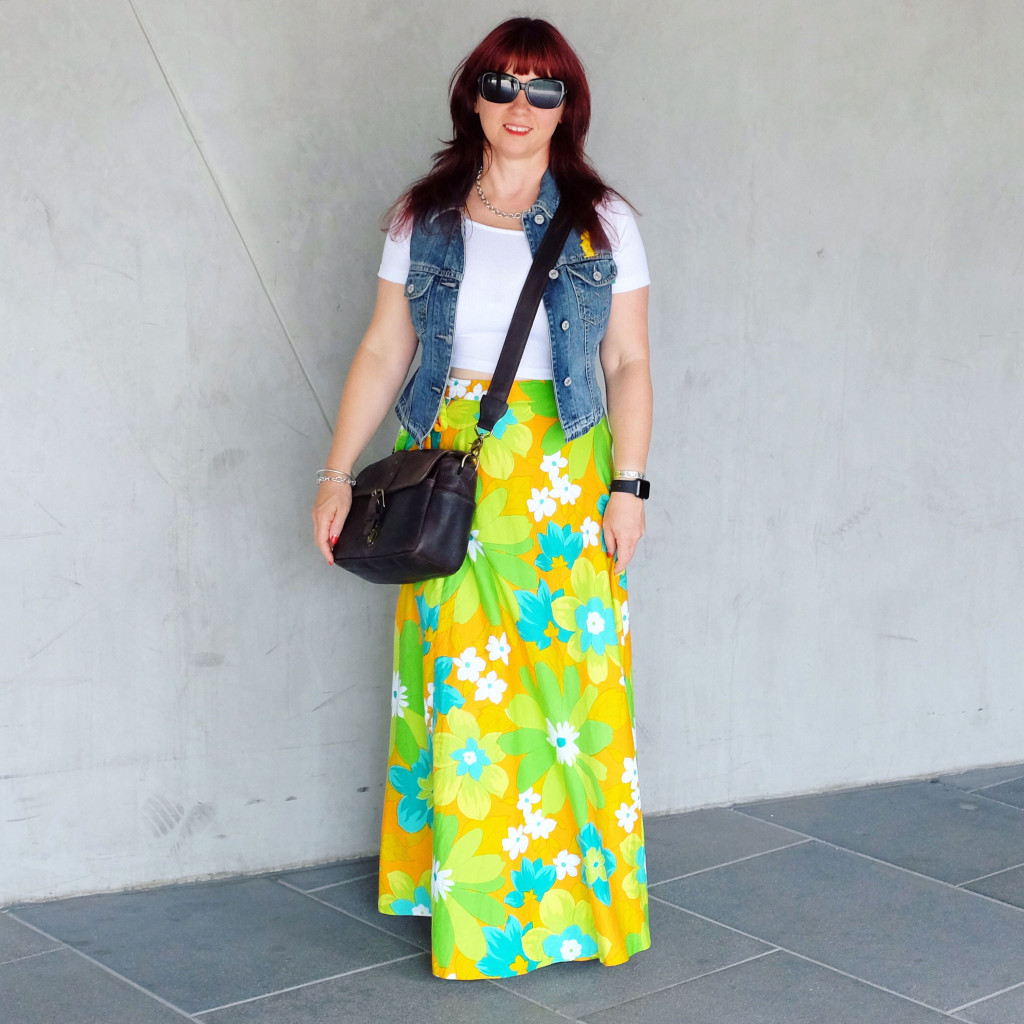 On Saturday, we headed over to Fitzroy for a wander around the backstreets…I love looking at the old houses and checking out the amazing graffiti.
I wore a grey Lazy Bones Australia dress, with Camper sandals…both of which I have had for a few years….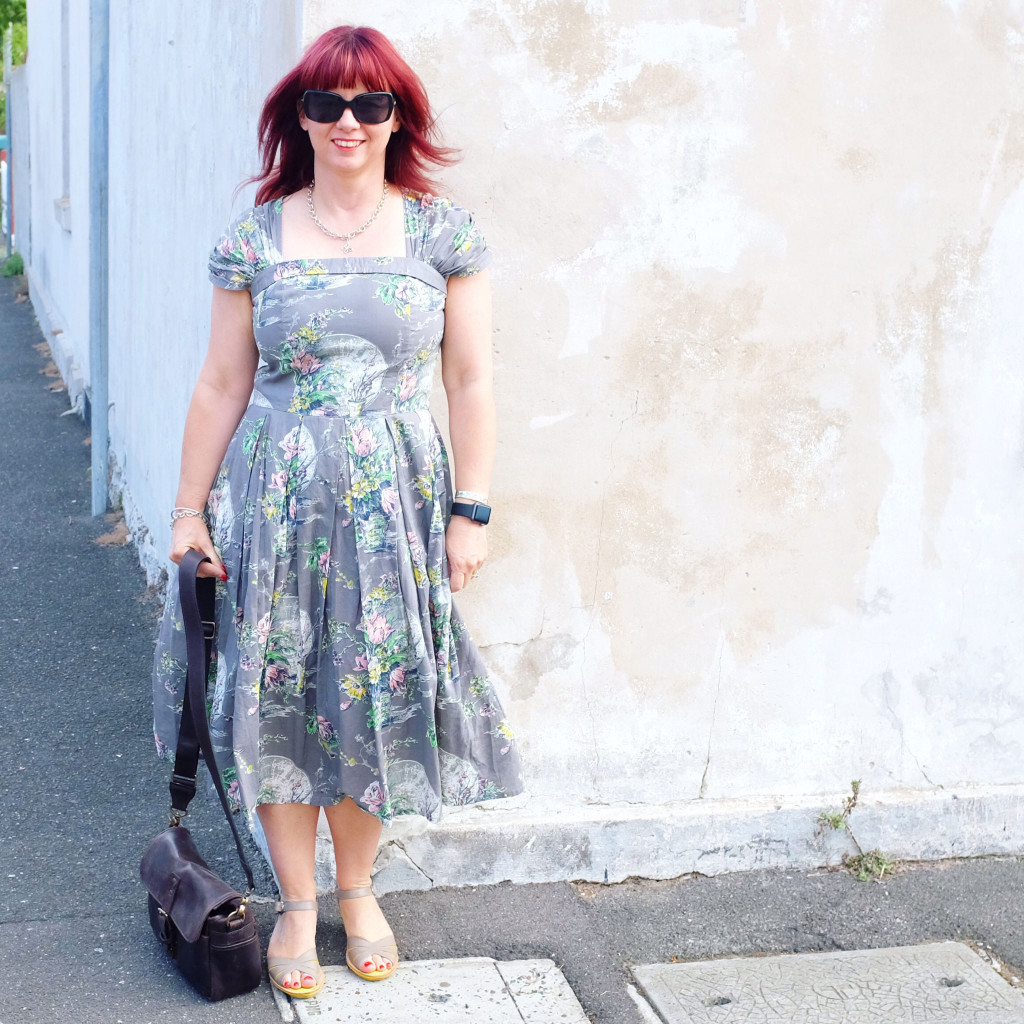 On Sunday, I went casual…but it definitely wasn't a lazy day….as my word for 2016 is MOVE, I am doing my best to not let a day go past with some sort of exercise.
I wore Bonds legging and singlet with a yellow Target singlet and Dangerfield sunglasses that I picked up on sale during the week.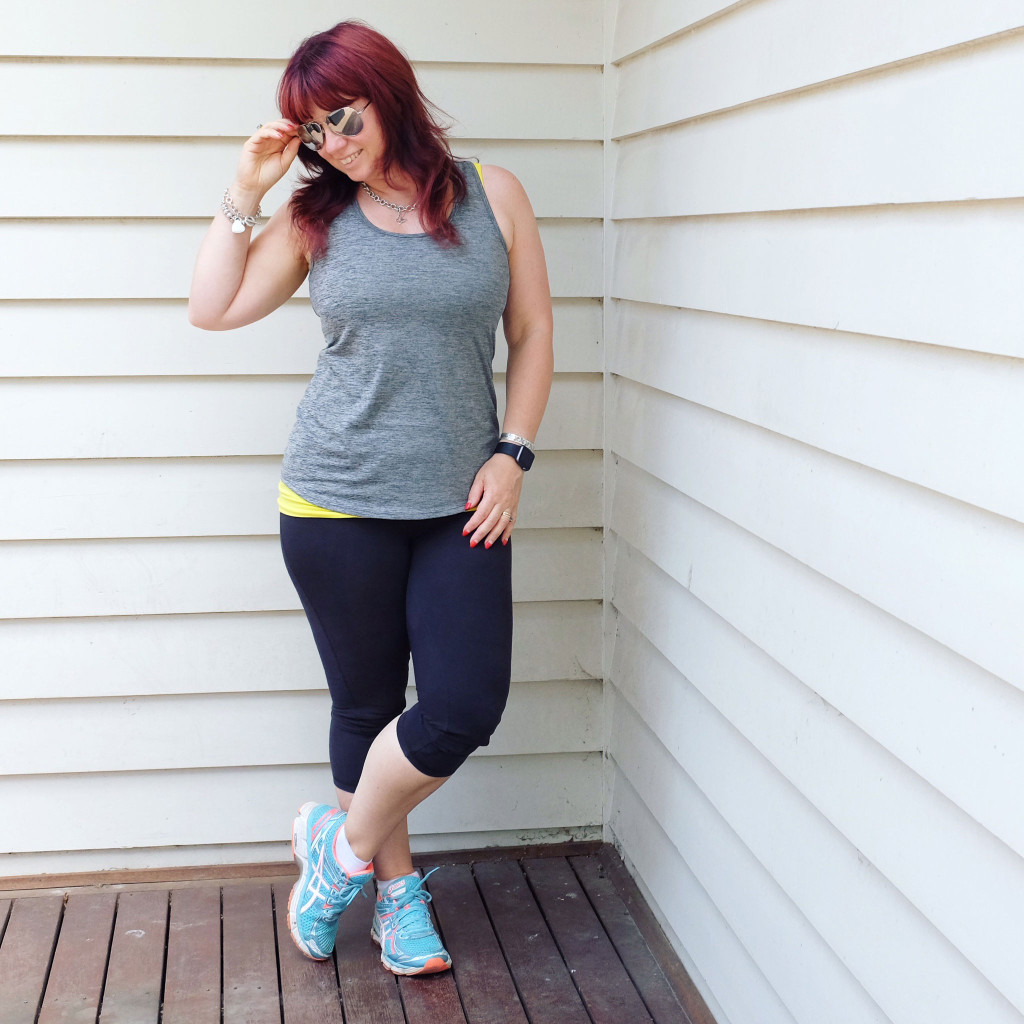 Please note: none of my outfits are sponsored or gifted.
What was your favourite outfit of this edition of What I Wore? Share in the comments below as I would love to know!