I can't believe I have been doing these roundups for 23 weeks…hope you are finding them of interest!
The week started with a few sick days…finally came good on the Wednesday…and it ended with a 5km walk/run!
What I Wore…Monday 9th November – Sunday 15th November 2015
Monday saw me sick at home, but was determined to at least get out of bed and dressed.
Cheered myself up by lounging in a gorgeous vintage palazzo jumpsuit…and this was the most liked outfit for the week over on Instagram!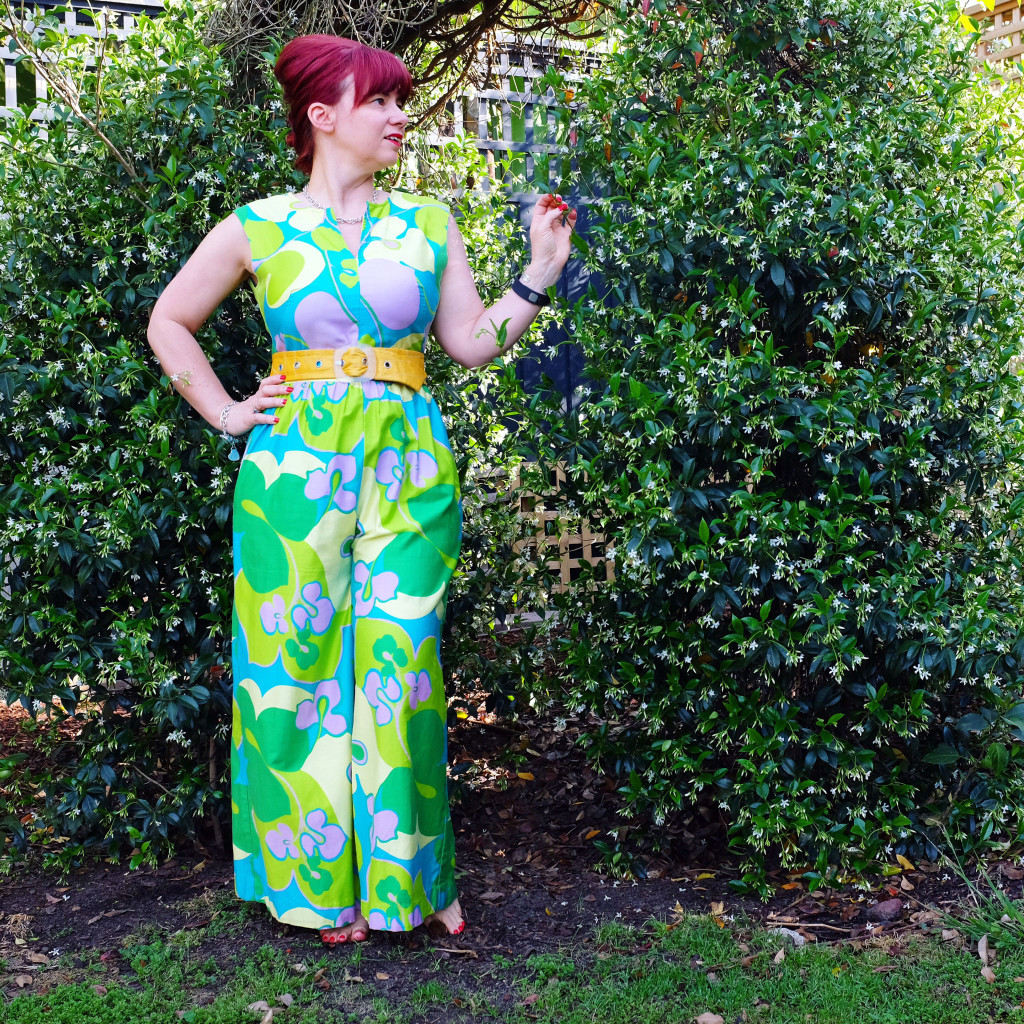 Tuesday was another day confined to home, but I put together an outfit anyway…an op shop skirt and belt with a vintage cropped jacket.
Finished it off with black high heels and a woolen hat…shame I wasn't actually going anywhere as I liked how this outfit came together!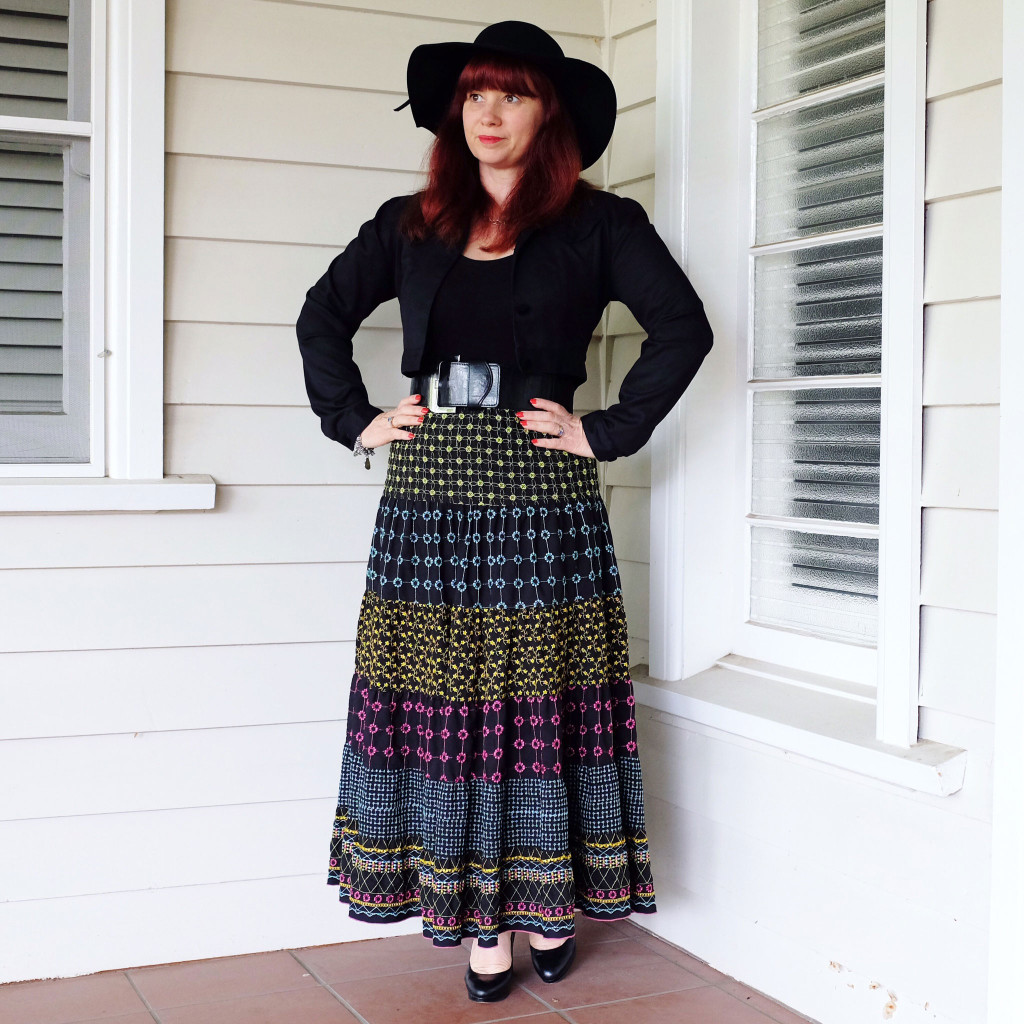 Wednesday saw me finally out of quarantine and back at work…wore a French Connection dress I found at a local op shop and heels…dress cost me the grand total of $6…and it even has pockets!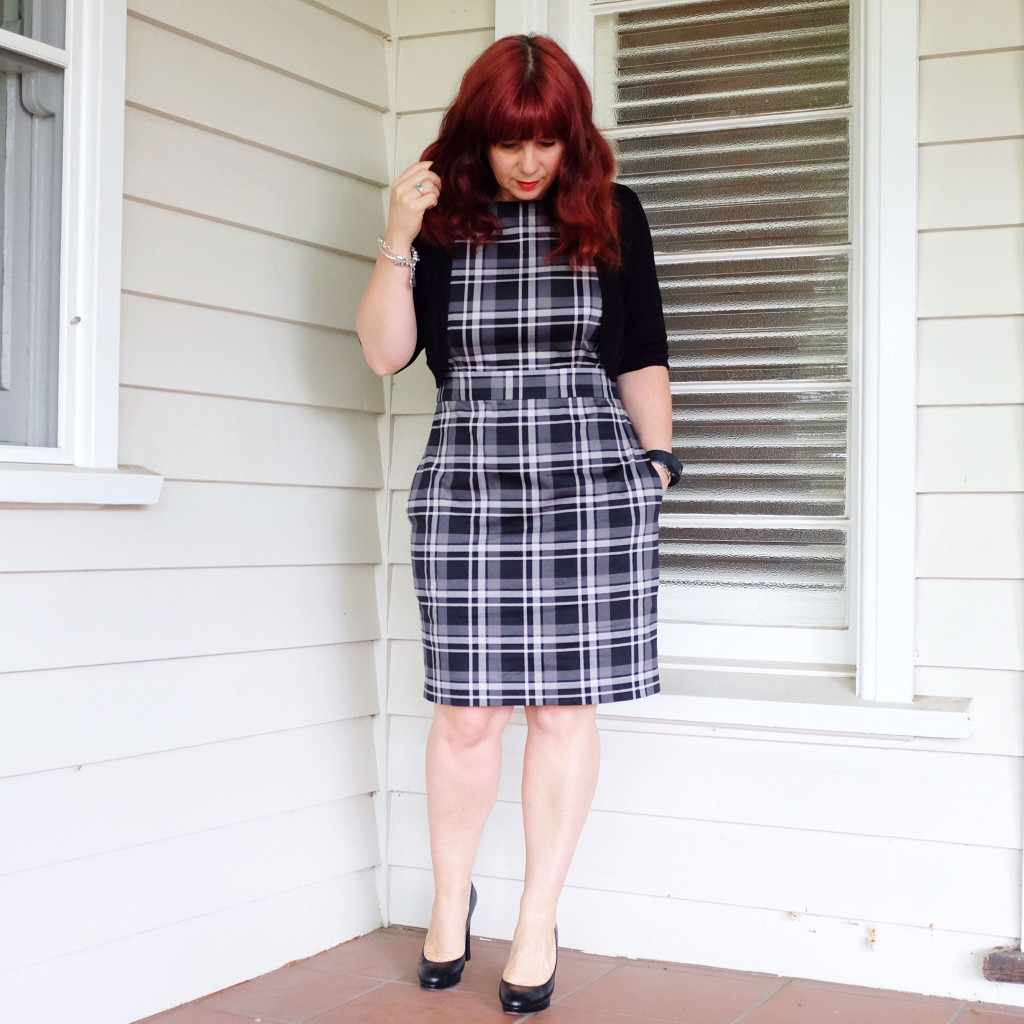 Thursday was really humid and sticky so I wore a loose vintage silk top with black op shop find pants…note to self, really must iron before wearing…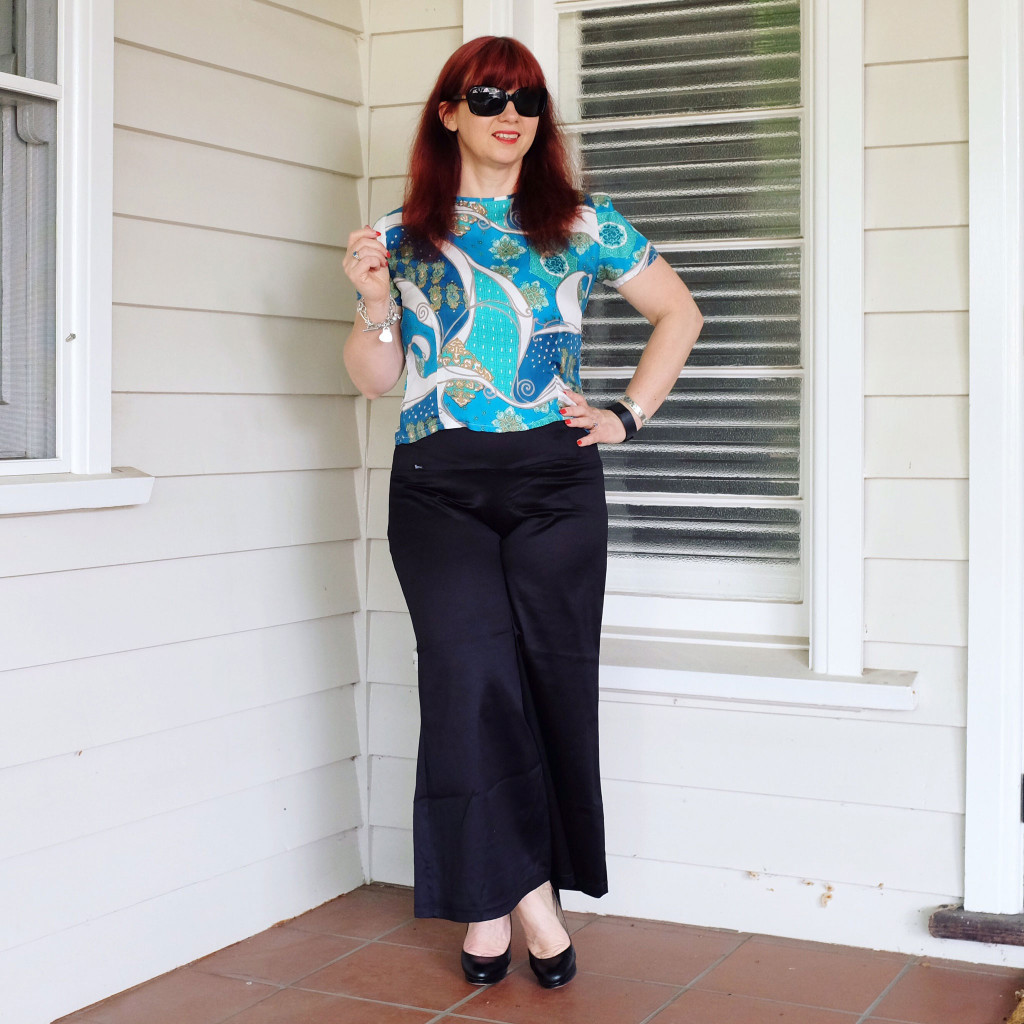 Friday the 13th was actually a great day…13 is my lucky number!
I wore one of my favourite outfits…a simple hi lo hem op shop find dress, with leggings and a vintage cropped denim jacket.
Added a scarf I found at a local op shop for some extra colour and silver vintage shoes…perfect…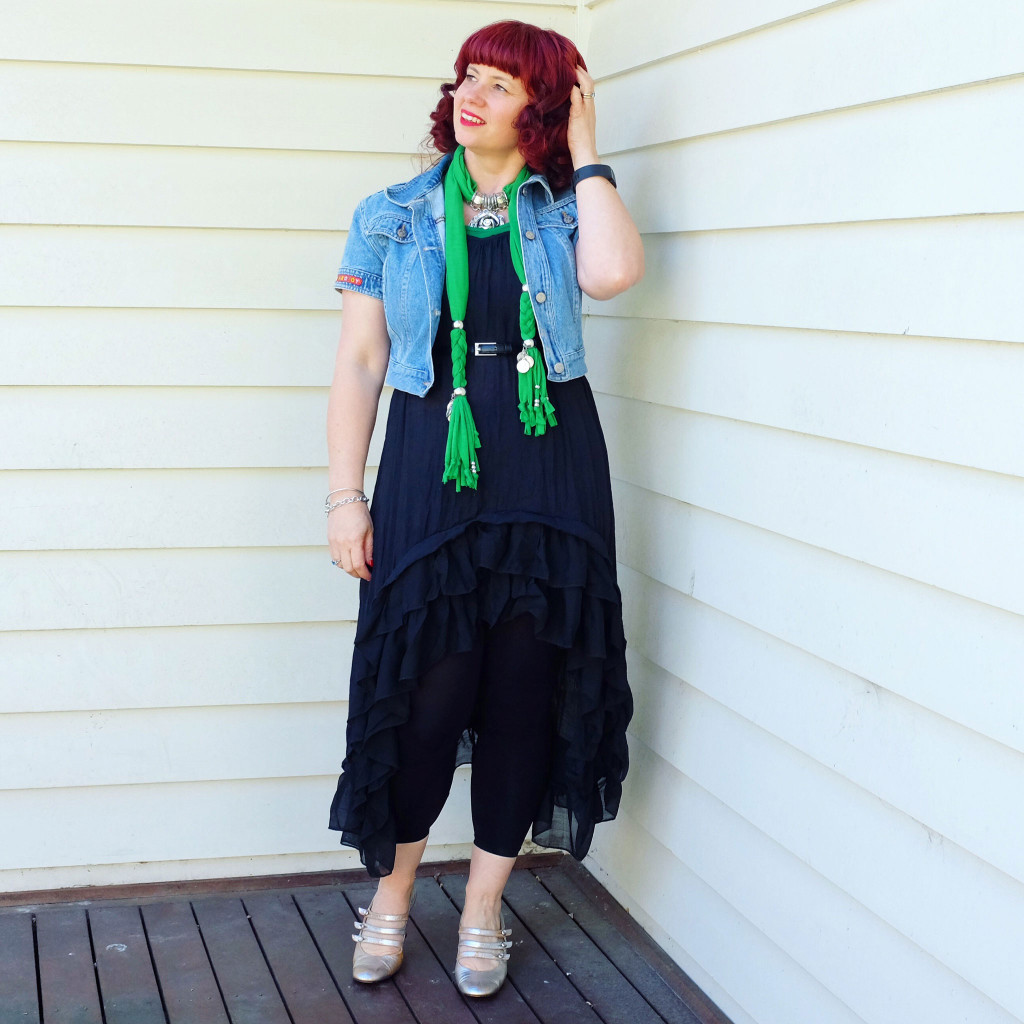 Saturday saw a very busy morning with a long list of things to do…wore Katies jeans with a yellow singlet and a button up vintage top…love the sleeves on this top…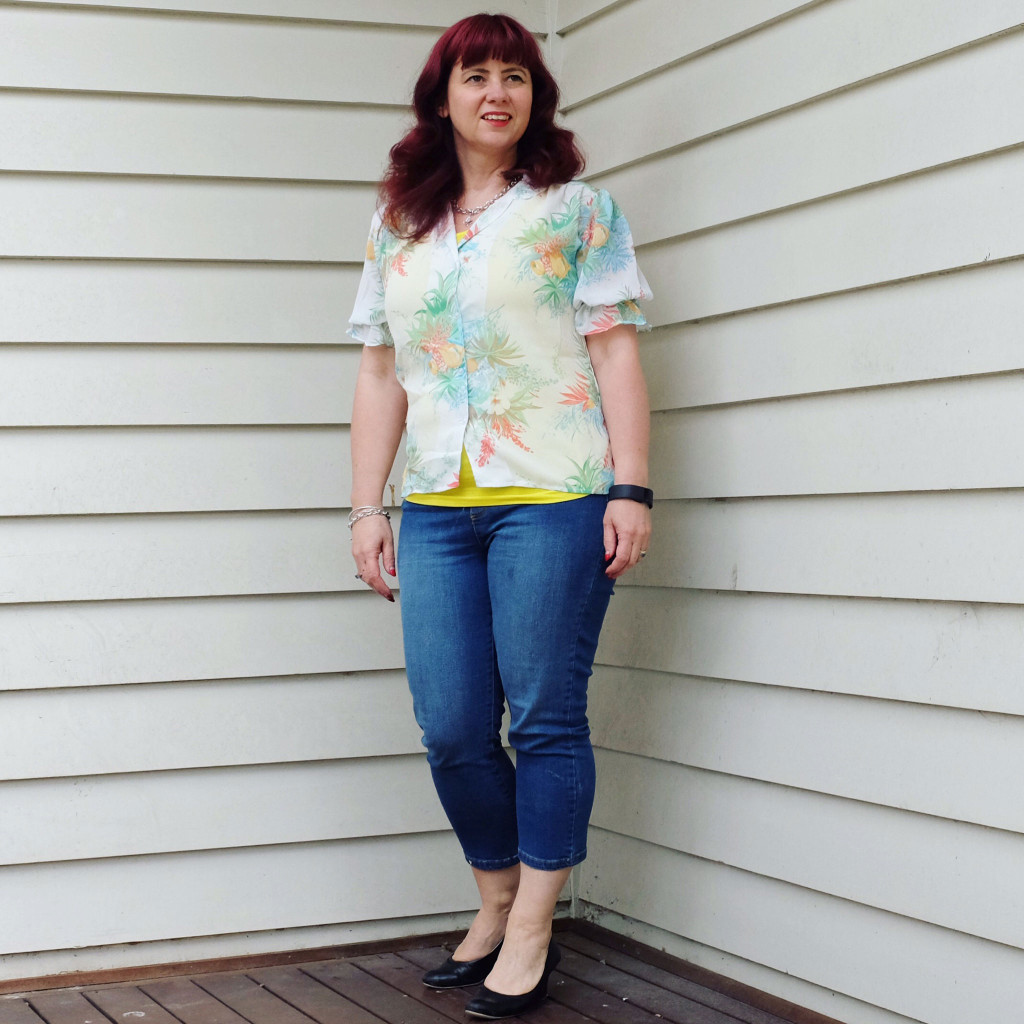 Didn't technically have an outfit on Sunday but it was for a good reason…we took part in the City2Sea 5km fun run/walk…my husband ran it, I walked it!
And we proudly wore DonateLife t-shirts to raise awareness about organ and tissue donation…I look a total mess but I did it!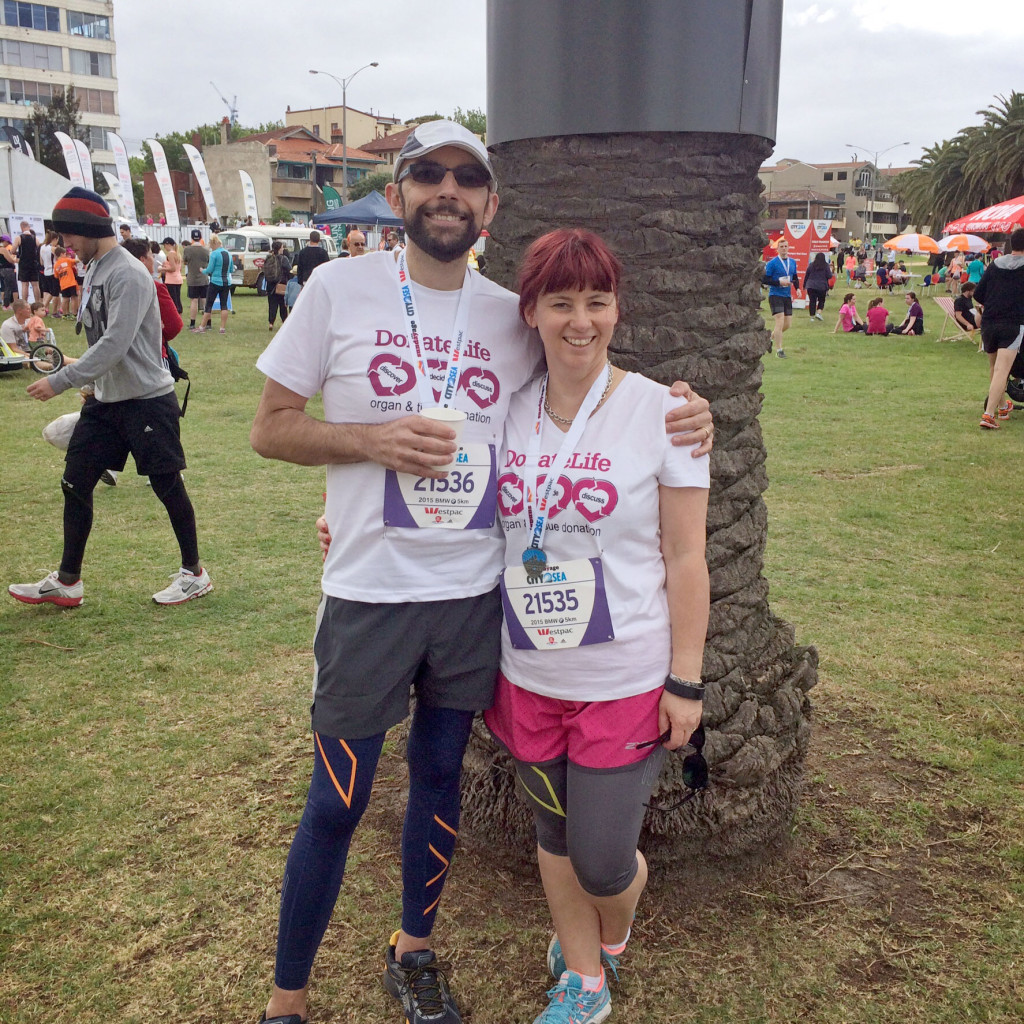 Please note: none of my outfits are sponsored or gifted.
What was your favourite outfit of this edition of What I Wore? Share in the comments below as I would love to know!