I wrote a while ago about the benefits…and convenience…of using dry shampoo…well I have just discovered its perfect partner…dry conditioner!
Those of you who love dry shampoo like I do, may find that although it sorts out the oily roots, it leaves the ends of your hair dry. Others may find that dry shampoo just doesn't work for their hair…
Enter dry conditioner….spray this on the ends of your hair and it is designed to provide as much care to dry, damaged hair as regular leave-in conditioner, without having to get it wet….dry, tangled hair becomes soft and shiny!
It is also good to control those flyaways and frizz…something that is definitely a problem with my hair.
Paired with dry shampoo, it creates the ideal combination to save having to wash your hair as often…and is quick and easy for those mornings when you are running late…or the days you just can't be bothered with the whole washing and drying routine..and then suddenly get an invite out.
So after reading about dry conditioners, I headed off to find some, but the only one I could lay my hands on at the time was Fudge Dry Conditioner (which I got at Priceline) …..it has Provitamin B5 and Apricot Kernal Oil in it so it certainly sounded good!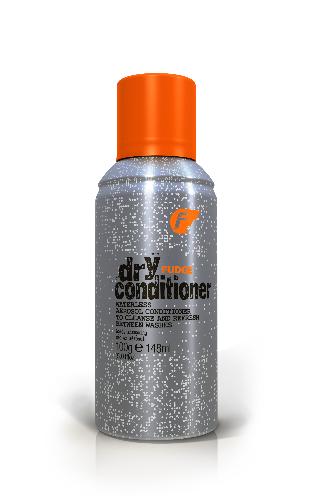 My hair is long and coloured, so the ends become dry and "crunchy", particularly the day after washing…so I sprayed the dry conditioner from mid-length to the ends of my hair…and yep… it did work!
Dry, straw like ends gone in a minute or two….got to be happy with that!
I don't like washing my hair too often, not only to preserve the colour, but to help slow down the shedding…I now use a dry shampoo for the roots, and the dry conditioner for the ends…and I am set to go!