By pure luck, when I booked our accommodation in Sydney, we ended up not far from the vintage mecca that is Newtown.
Along King Street are numerous vintage shops, which equals my idea of perfect retail therapy.
And by chance, the first one we visited was absolutely fabulous!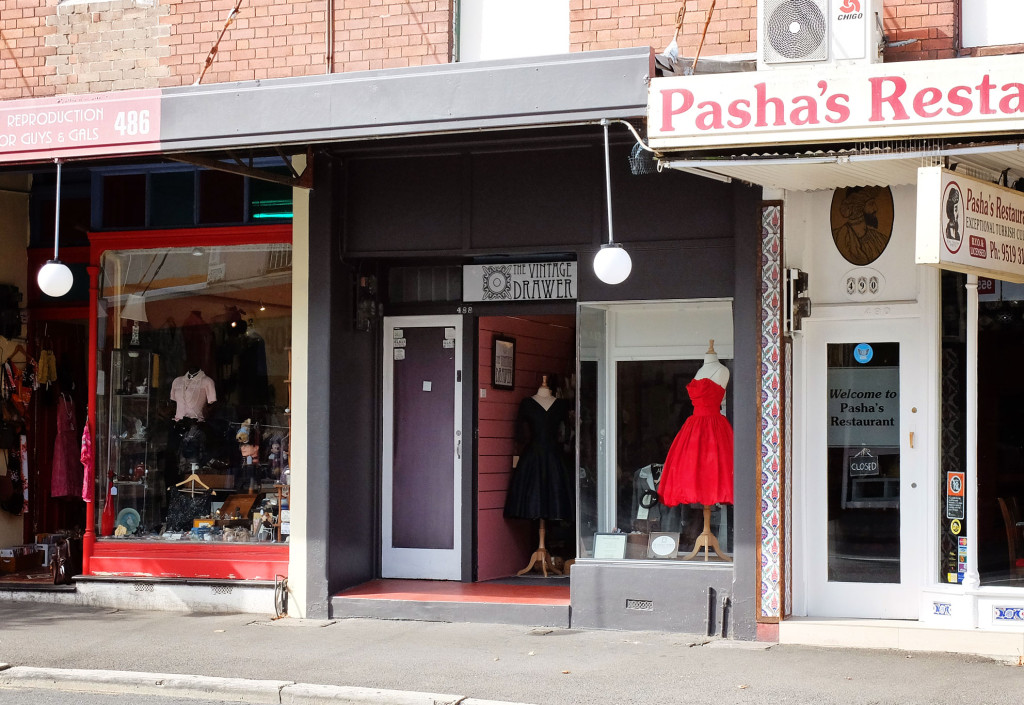 The Vintage Drawer is a small shop, but it is packed full of amazing vintage pieces, some of which I can only dream of owning…such as this divine dress coat…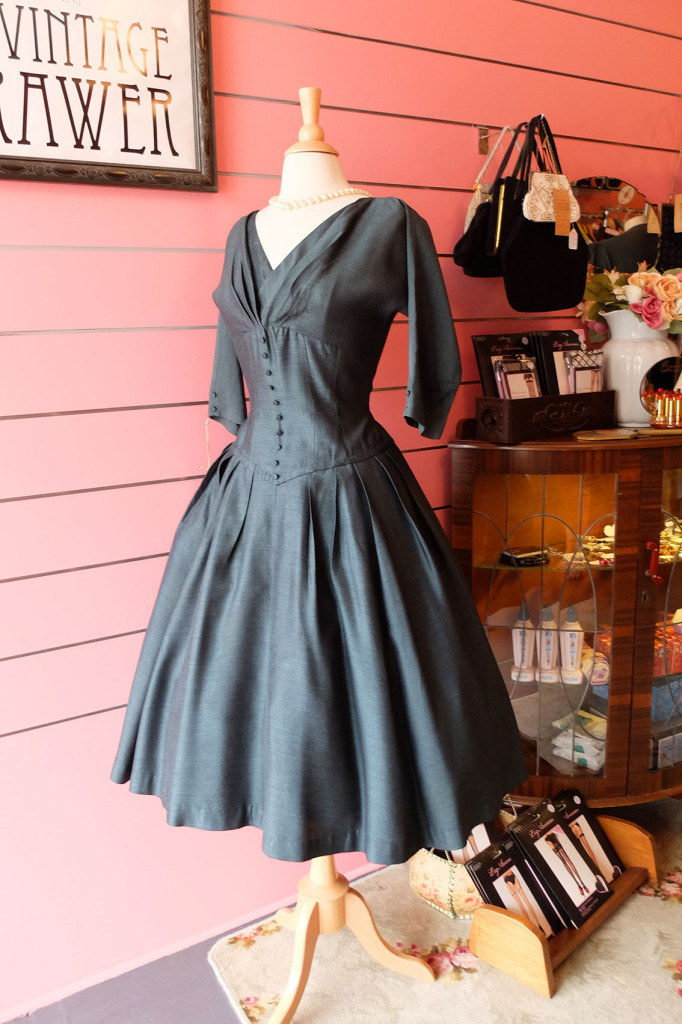 The gorgeous owner, Deborah, made us welcome as soon as we walked in. She quickly measured me up as I was unsure of my "dimensions"…I am rather proud to report I have a 29" waist…and began to show me some outfits that would suit my size and shape.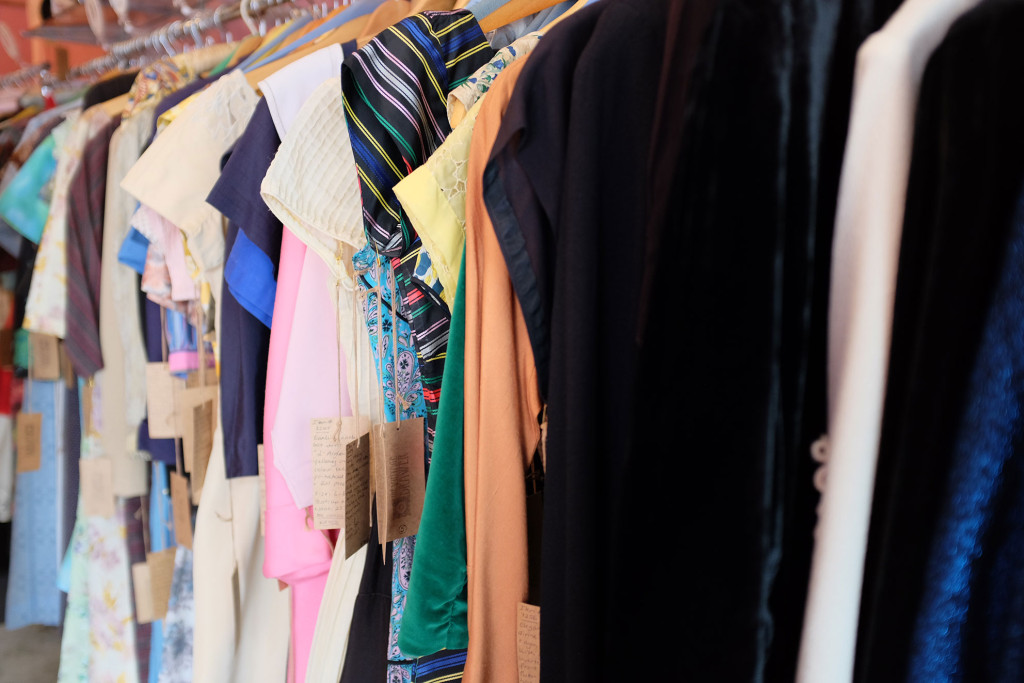 First were some winter 80s does 40s pants…high waisted and black, perfect for the cooler months!
Next was a 1930s cropped jacket, which went perfectly with the pants.
Then we jumped eras to the 1970s, and I tried on a vibrant blue dress that fitted like a dream…and has bell sleeves!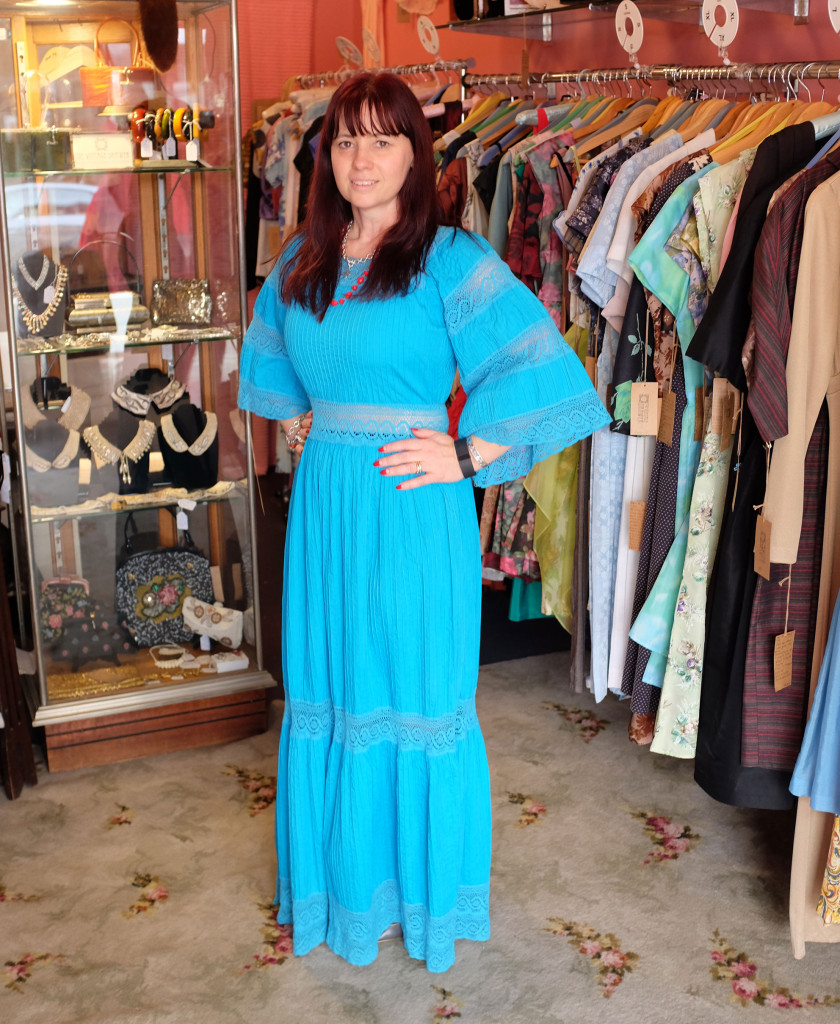 Last was a 1950s floral dress complete with pockets…love pockets…didn't know whether I would like it but when Deborah added a white petticoat, and a black belt…I loved it!
I then had to be good, and not try anything else on as I had well and truly blown my budget, but it was definately worth it!
Deborah was so lovely, helping me with trying outfits on, and she even raced over to a local dressmaker to get the zipper replaced in the pants…which was done before we left the shop!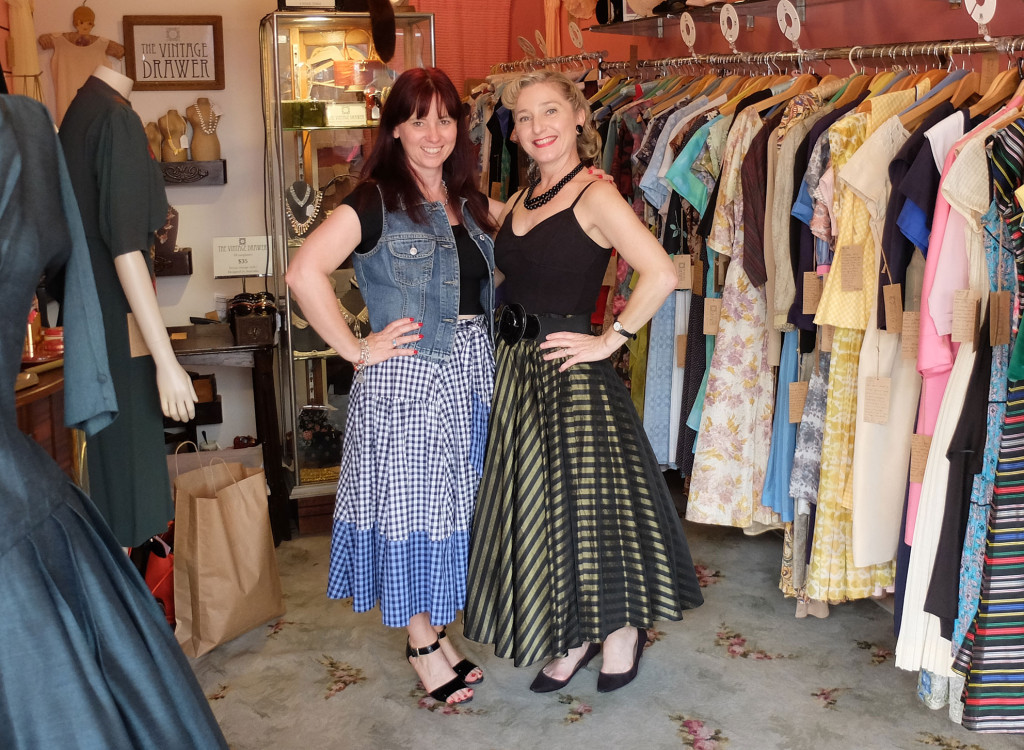 It is such a pleasure to meet someone who absolutely loves what they do, and who is happy to share their knowledge with newbies like me!
The Vintage Drawer is an absolute delight, and I am so glad we were able to visit during our trip to Sydney!
Now the problem is how to get my lovely new outfits home…another suitcase might be needed…
The Vintage Drawer is located at 488 King St, Newtown, NSW 2042
Click here to visit the website for more information!