Update 15/11/2016 – Sadly, the Travelling Samovar Tea House is now closed.
Today, we had a fascinating tea "experience" at the Travelling Samovar Tea House in Carlton North!
We tried some of the "tasting" teas…I liked this one…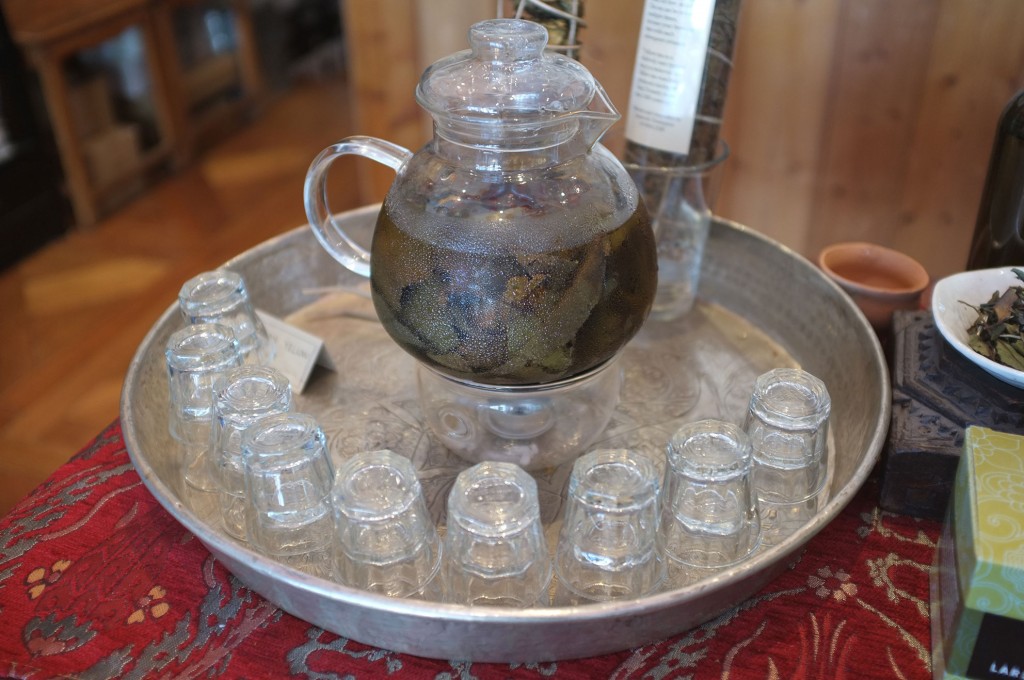 Then as the day was heating up quickly outside, we decided to settle in a nice cool spot, surrounded by magical tea pots, glasses etc…it was like being in an exotic tea house somewhere in an exotic location!
First challenge was to choose what to have…
As he loves Chai tea, Jas chose the Indian Chai…which had the added bonus of being able to take home the little clay cup!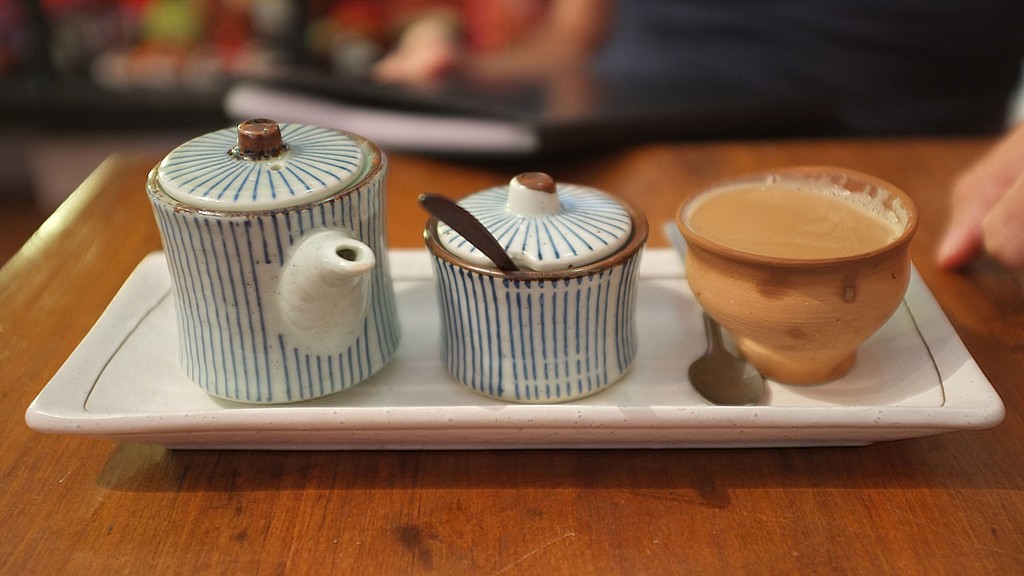 I went for something more summer like,  and discovered the "Tea-Bet" or Tea Sorbet….a Travelling Samovar creation!
A "Tea-Bet" is a strong infusion of tea that is frozen and made into a sorbet, with a bottle of a cold infusion of the same tea. You can eat/drink separately or pour the cold infusion over the sorbet…which is exactly what I did!
I had the White Peony "Tea-Bet"…perfect for a hot day!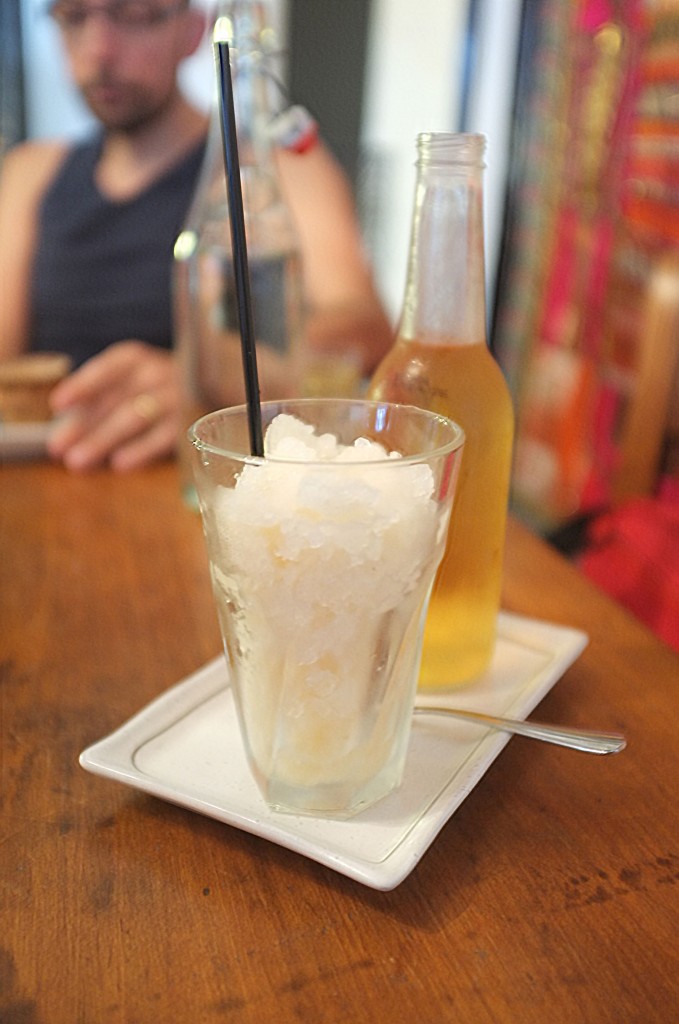 Then as it was too hot to be bothered doing much, we decided to stay a bit longer and try a few different teas that we hadn't before!
Bec spent quite a bit of time chatting with us about all things tea, and took the time to explain about the teas we were trying.
And she showed Jas how to brew and serve the tea which he really enjoyed!
It also makes us realise how the whole tea making and serving process is all part of the tea drinking experience…and an important one too!
So the first one we tried was a Russian Caravan blend…and look how beautifully it was presented!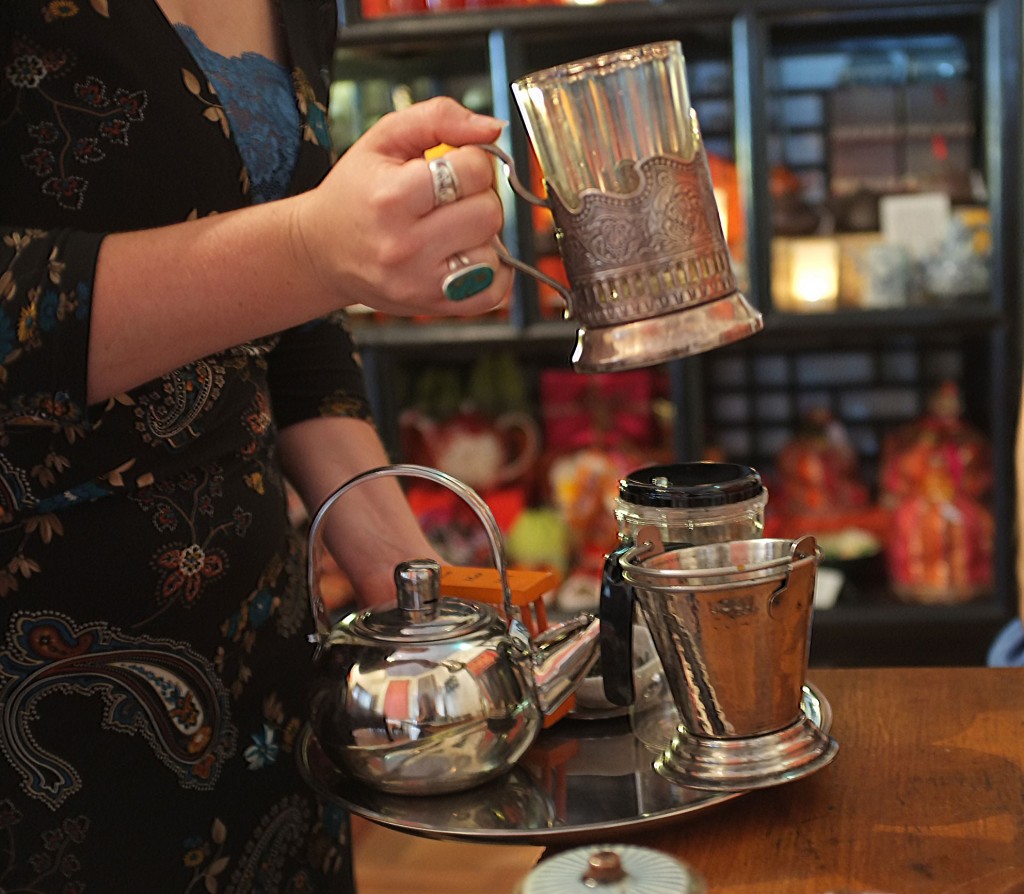 Bec gave Jas the instructions on the brewing processes, which included using a timer to ensure the correct amount of infusion time.
I must admit I don't usually like smoky teas, but this one wasn't bad…we both enjoyed it!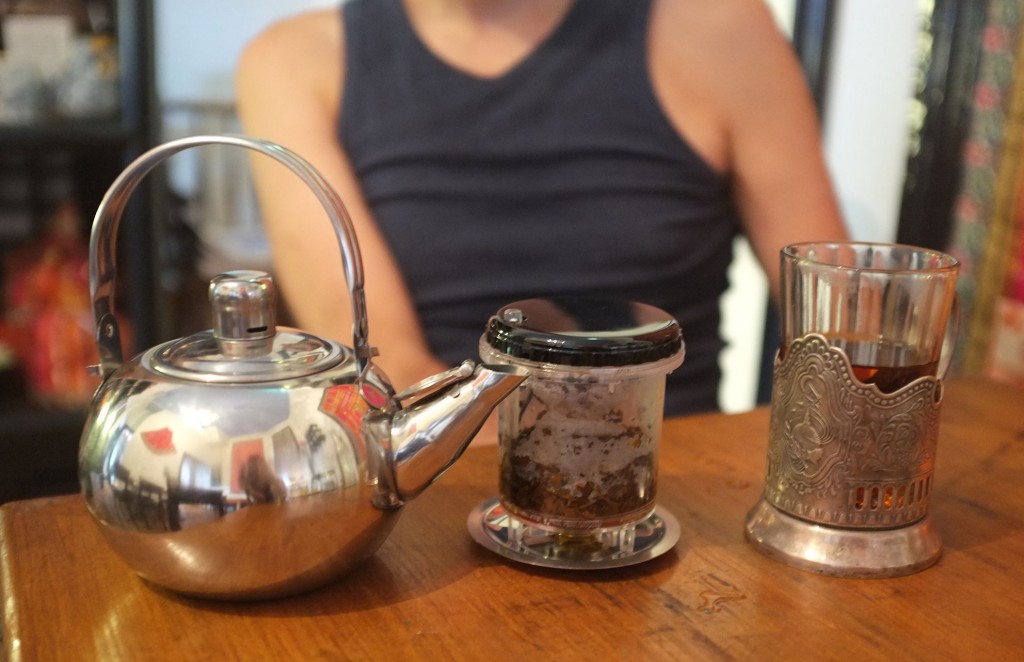 Next was another new tea for us…we asked to try a Pu-erh tea…
Pascale came and showed us the Puerh tea cake, and gave us some information on this tea…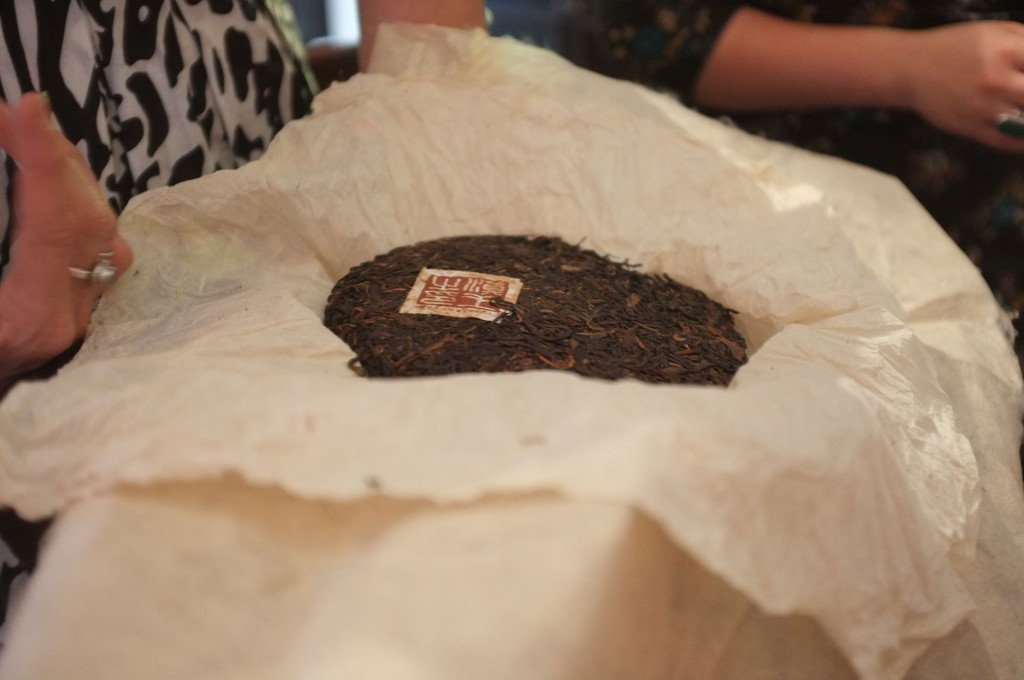 Then Bec showed Jas how to pour etc…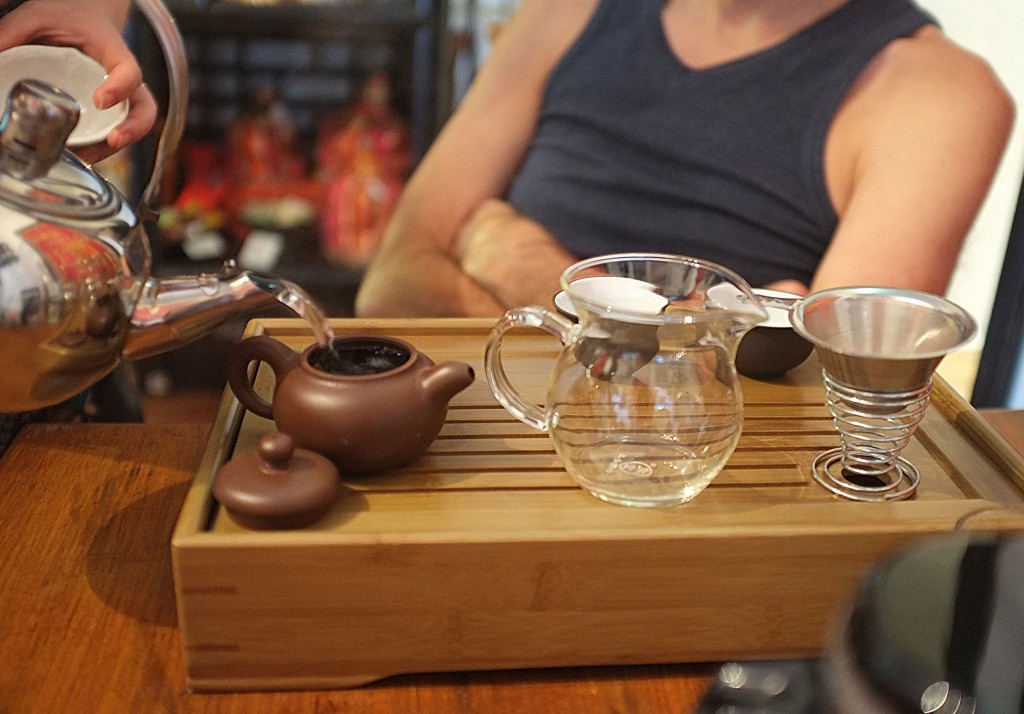 We drank our way through quite a few infusions – it was a beautiful tea, and one which we will have again!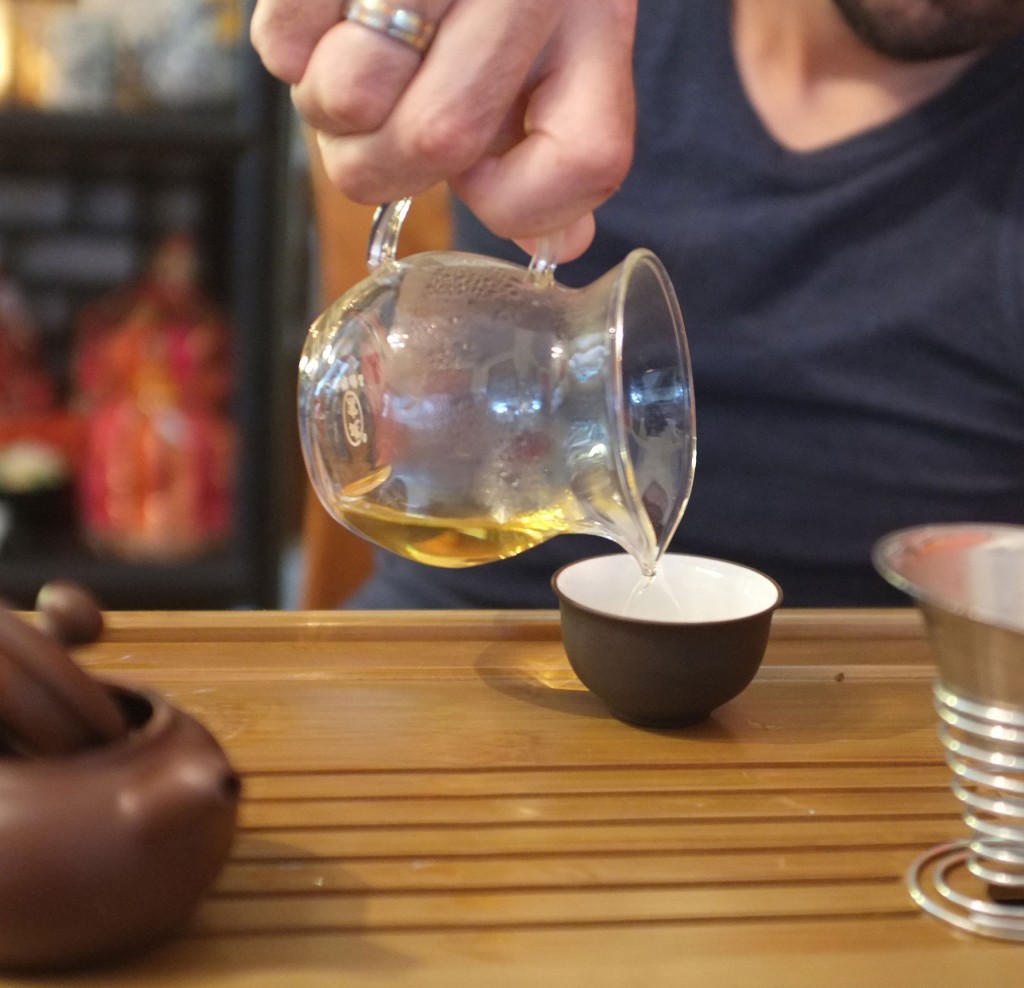 We could have sat there for hours…in fact we did…but it was a perfect way to spend a Saturday morning.
There were some delicious cakes etc available, some of which were dairy free…. but we were too focused on the tea to eat!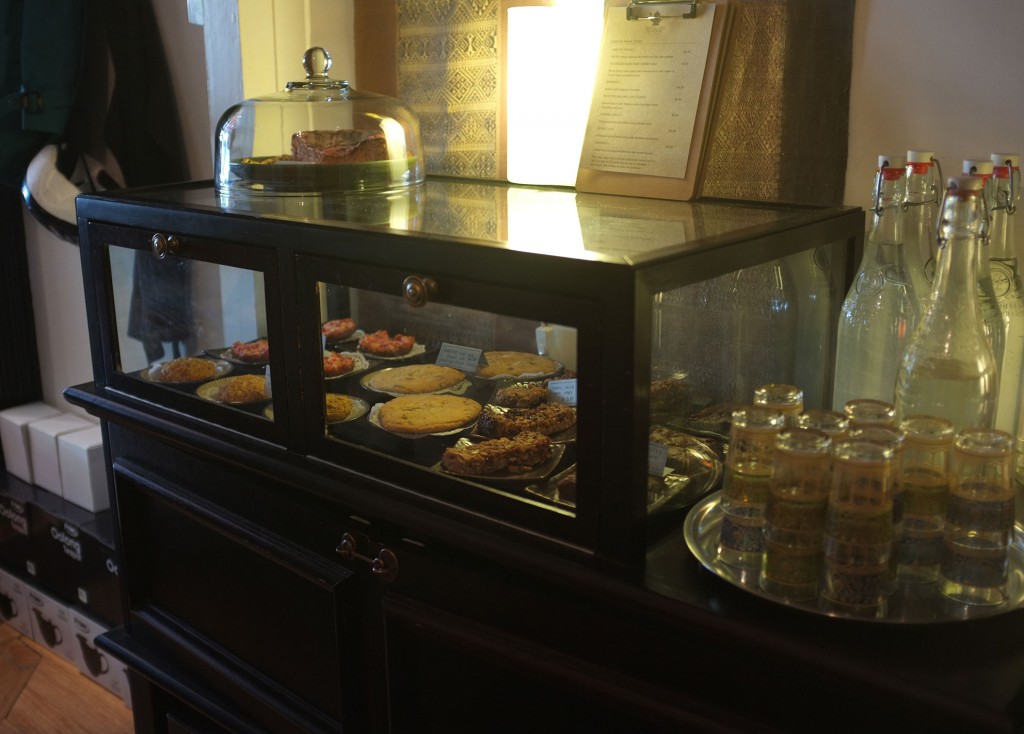 A big thank you to Bec and Pascale for taking the time to share their knowledge of tea with us…..we will definitely be back to try some more very soon!
Travelling Samovar Tea House is located at 412 Rathdowne St, Carlton North, Vic 3054, or you can visit their website!

The tea house is open Monday – Sunday, 11am – 6pm.