It is a slightly melancholy Taking Stock this month…the weather is getting colder, the nights are longer…but every day passed means warmer weather is one day closer!
Can you tell I prefer summer?
Although I will concede that the colours of autumn are particularly beautiful this year…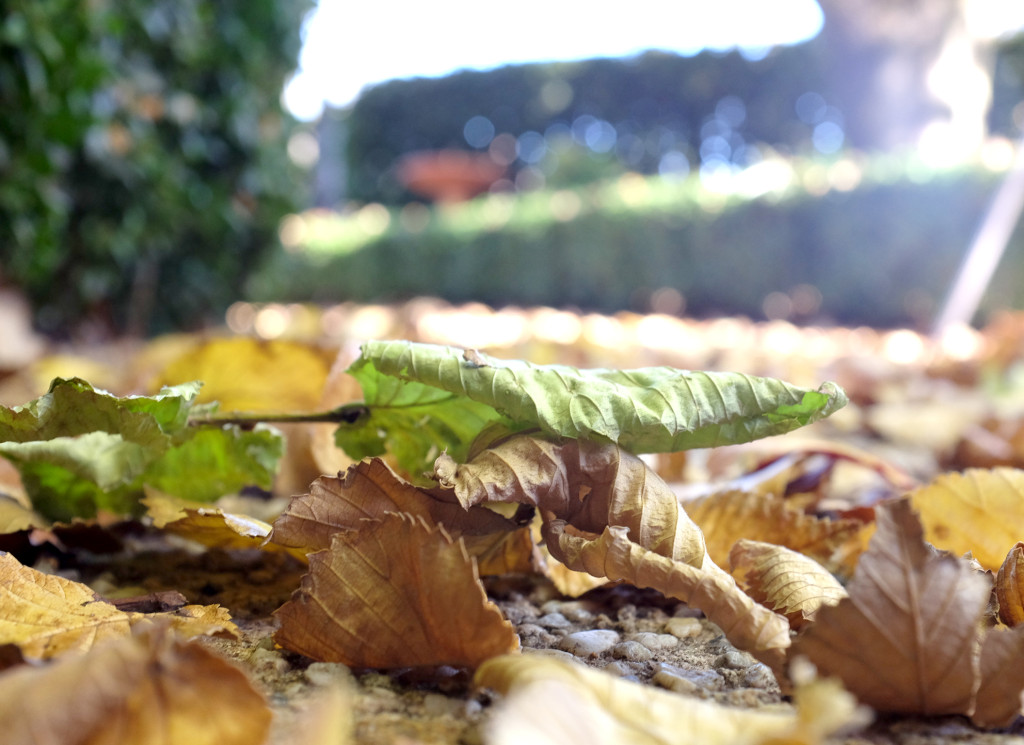 Cooking: my favourite meal at the moment…a magic mug muffin for breakfast…yummy & healthy!
Drinking: tea…yep, still more tea!
Reading: my blogging teacher Pip's new book…Craft For the Soul…it's a delight to read.
Wanting: a vintage brown cropped leather jacket that doesn't cost the earth…and flared jeans…
Looking: for blogging inspiration…because I post everyday, I am worried I am going to run out of things to write about.
Playing: the music from Strictly Ballroom – the Musical…if you are in Melbourne and haven't see it yet, GO!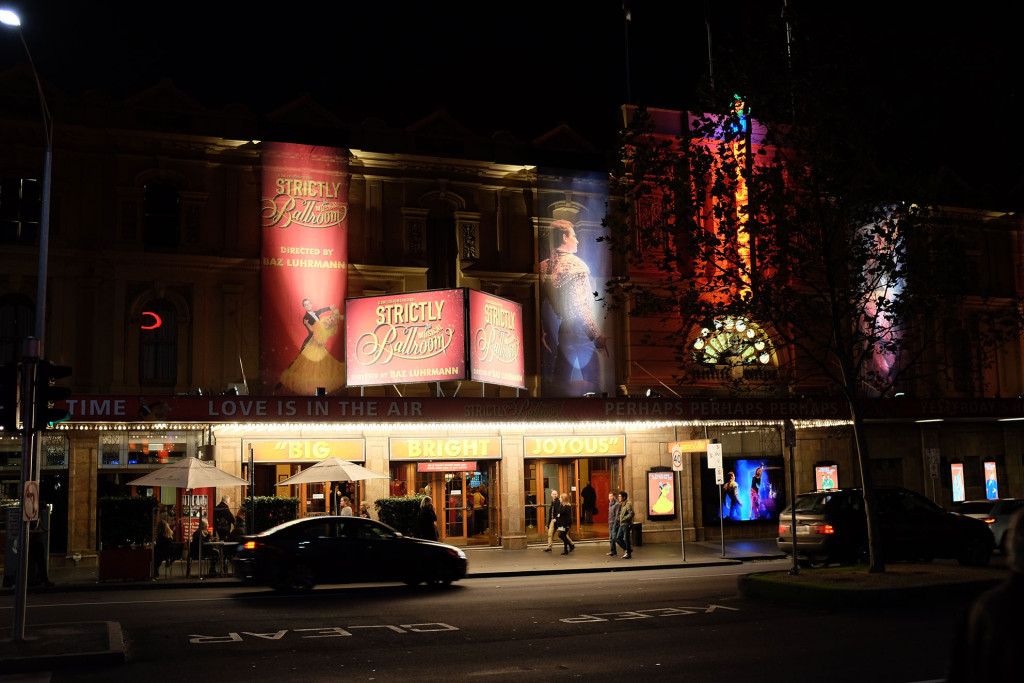 Wishing: I could wave a magic wand, and all the people on waiting lists get the transplant they so desperately need…I know how awful the waiting and uncertainty is, and I just wish that no one had to go through it without knowing if they will make it or not.
Enjoying: the glorious autumn days we have been having lately…it has changed to cold & grey today though.
Waiting: for a parcel to arrive from the USA with some interesting gadgets to play with.
Liking: early to bed nights…nothing is better the curling up in the warmth, with a good book.
Loving: living in this city…so much to do and see…love exploring new places we had no idea existed!
Pondering: getting some mats for our house…the wooden floors feel colder this year for some reason, and we haven't got to winter yet.
Considering: seeing some of the other musicals that are on in Melbourne…normally we only go to one a year if we are lucky.
Watching: Miss Fisher's Murder Mysteries Series 3…and loving it!
Marvelling: at my latest gadget…an shiny new iPad Mini 3…just love that retina screen.
Needing: a raincoat…but a stylish one…with a hood…and preferably vintage! I am sick of dealing with umbrellas!
Wearing: my $10 Vintage 70s dress…a bright coloured bargain…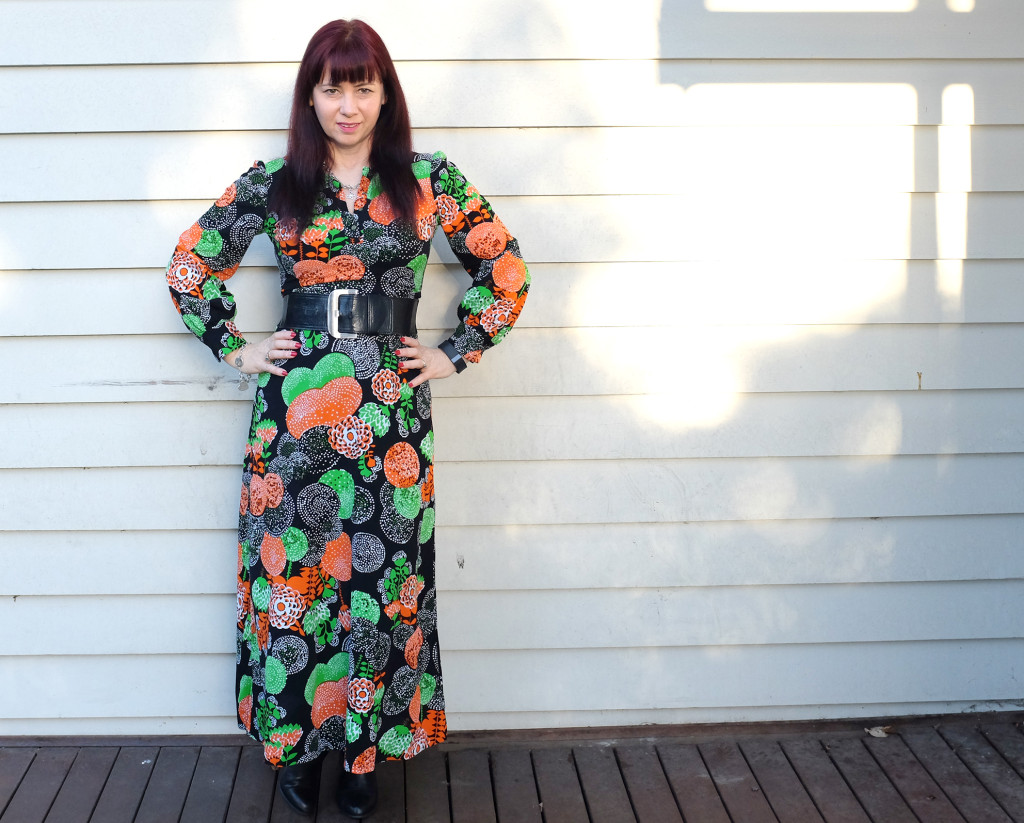 Feeling: excited…we have a holiday to Port Douglas all booked in for next year…we haven't been able to get back there for 7 years!
Buying: winter clothes…I seem to have misplaced all my jumpers.
Getting: lazy due to the cold weather…need to make more of an effort to get outside and walk…my Fitbit Charge is not happy with me!
Disliking: housework…there is only 2 of us with 2 small furkids in a small house…but somehow I can't seem to keep on top of it..
Opening: a parcel from Miss Fisher's Exhibition…can hardly wait to get there and see it!
Coveting: an ONA leather camera bag…hint, hint….
Helping: others who are on their own transplant journey by sharing our experience.
Hearing: much better now after my ear saga…but still need to get my hearing tested as I am a bit suspicious I have got some loss in one of my ears.
And that is my Taking Stock for May…see you same time next month!