I have loved the movie Strictly Ballroom for years…it would be one of my all time favourites as I used to dance ballroom as a teenager.
But for some reason, I never had any inclination to go see the stage musical version, even though it is currently showing here in Melbourne.
Then I received an email from Nuffnang a week or so ago, asking if I would be interested in going to see it…never being one to refuse free tickets, I replied and was lucky enough to get a double pass to last night's show!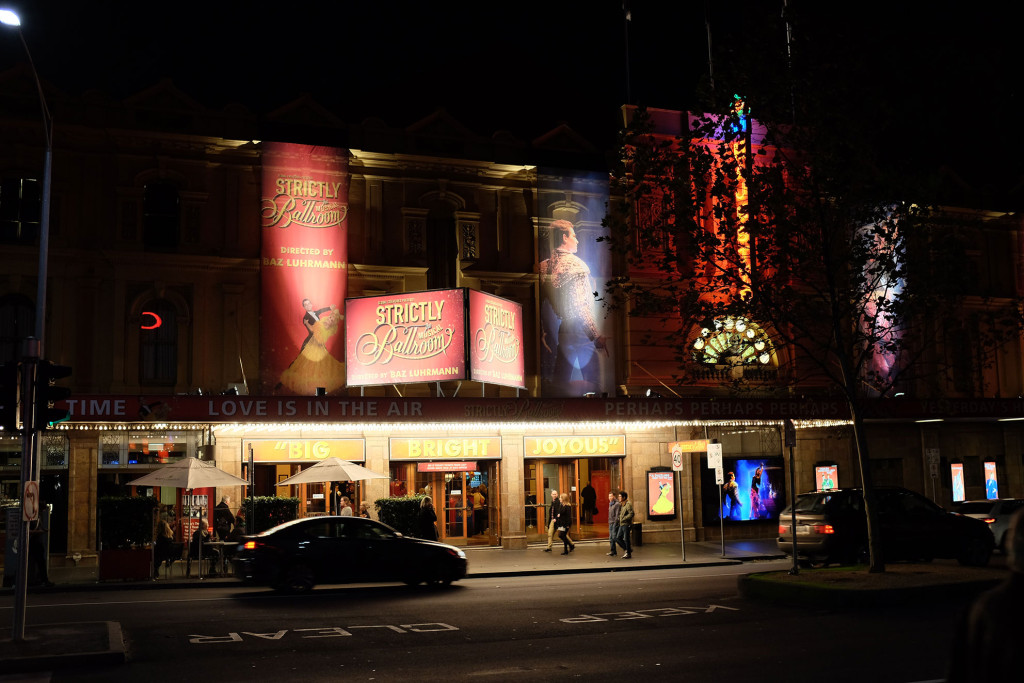 My husband and I went in with no expectation…and were completely blown away!
From the moment you walk into the magnificent Her Majesty's Theatre, you are transported away from Melbourne, into a kitsch world of glitz, sequins, and lots and lots of hairspray!
Even the seats are wrapped in various colours of glittering fabric…and there was a huge mirror ball hanging from the ceiling…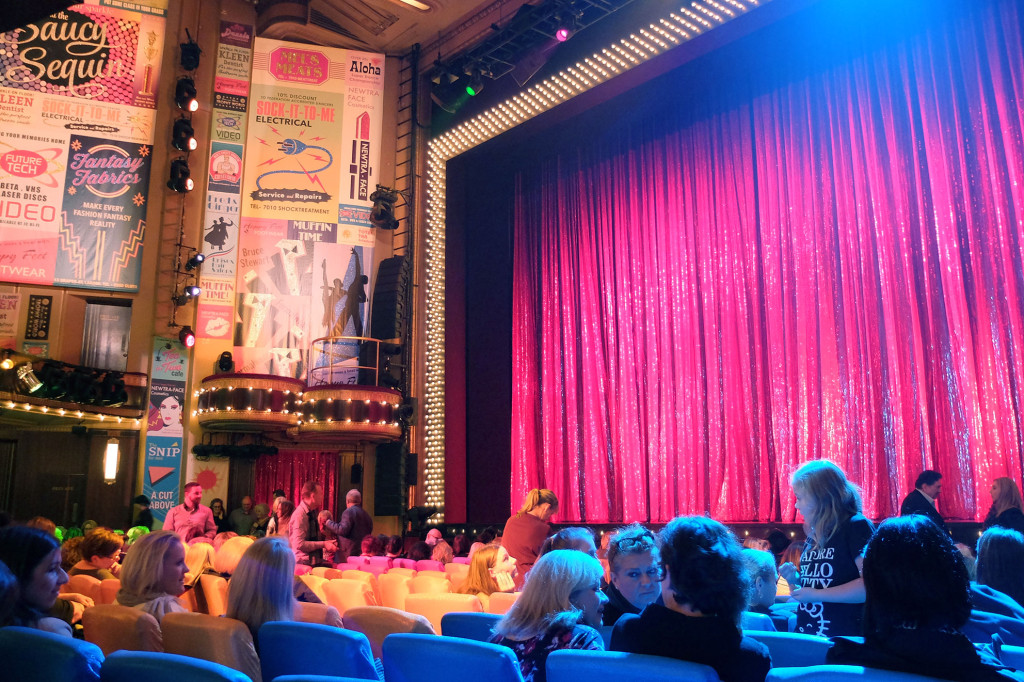 And from the moment the lights went down, I knew this was going to be something special.
Stictly Ballroom is bold and brash, complete with broad Aussie accents…the costumes are gorgeously colourful and the set design perfect.
The musical score includes pieces used in the movie, with others that were especially composed for the stage version…the mixture of genres sand composers make this musical unique.
And I have to say it was hard to sit still as the music filled the theatre…in some scenes, I reckon the old building was shaking right to her foundations!
The cast were superb…there were some excellent voices, especially Phoebe Panaretos who was Fran, and Natalie Gamsu who was Abuela.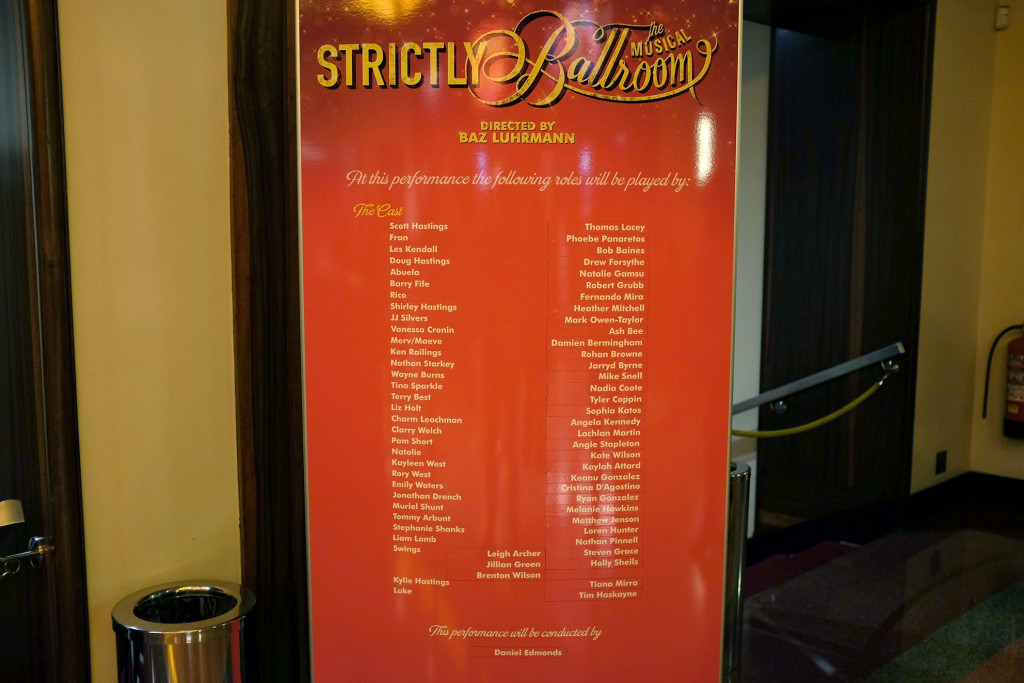 I actually loved them all…..it was such a delight seeing the characters so well known from the movie come alive on stage…and love was definitely in the air between Fran and Scott!
Many, if not all, of the best lines from the film are included, which provided much amusement…I loved the scene when Doug starts clapping when the power is cut….we all knew what to do and joined in.
In fact, this musical actually makes the audience feel that they are part of the story…there is even a chance of having a dance on stage.
Reading through the program, I also learned more about how Strictly Ballroom came to life. For example, I had no idea that it was all inspired by director Baz Luhrmann's own childhood…his mum was a ballroom dancer and he danced competitively himself!
I can't thank Nuffnang enough for providing us the opportunity to experience this musical extravaganza….we loved every single minute and didn't want it to end!
If you have a chance to go…GO…and don't forget that "a life lived in fear, is a life half lived"!
To find out more about the show, and to book tickets…click here!
Please note: the tickets to see Strictly Ballroom – The Musical were given to me by Nuffnang! My opinions are, as always, totally my own!