I am not a beauty blogger, but for today's My Friday Five,  I would like to share some beauty care products which I use and that work well for me.
All these products can be easily found at places such as Priceline, supermarkets and chemists in Australia…apologies to my overseas readers as I am not sure how many of these are available outside Australia…
Please note, this post is not sponsored by anyone…these are just my recommendations!
So here goes…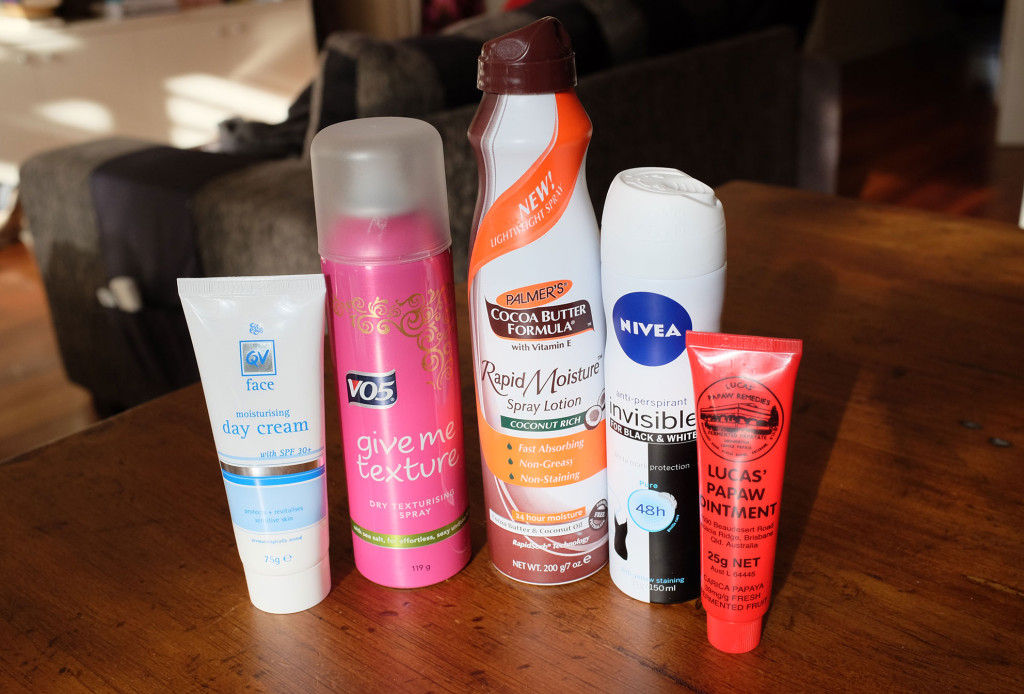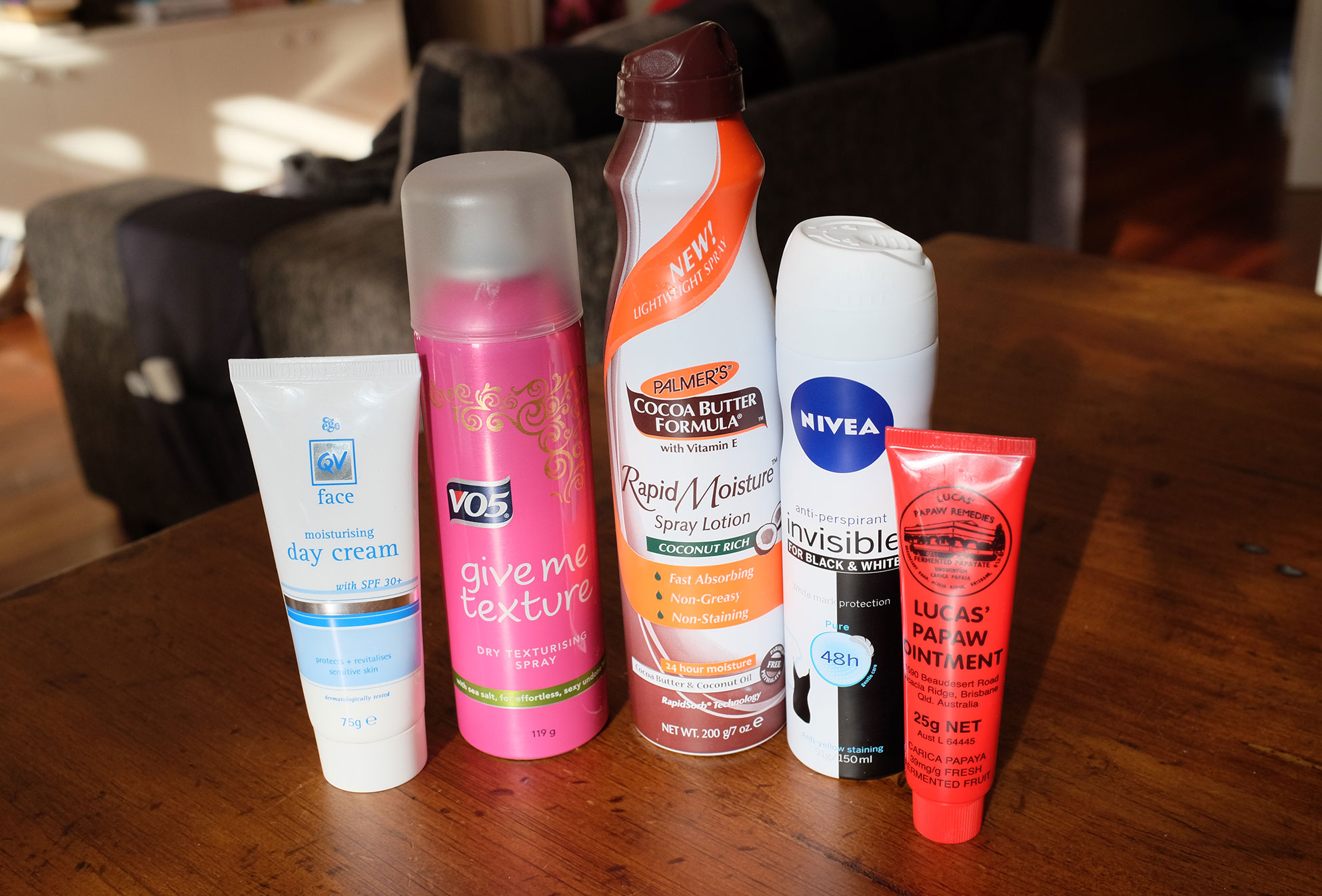 My face can be rather sensitive so I switched to this product a couple of years ago and have not had any problems…it is a pH-balanced, low-irritant formulation, free from fragrance, colour and lanolin.
And as sun protection is so important here, even in the cooler months, this Day Cream has SPF 30+ very high protection, plus UVA and UVB protection.
A big plus is that QV Skincare is an Australian company!
I adore this stuff….I have very dry skin since I have had auto immune issues, and this product works brilliantly.
And because it is a spray, it is easy to apply and fast to absorb…no more waiting for cream to soak in before dressing.
Plus it contains Cocoa Butter and Coconut Oil, and makes me feel like I am somewhere tropical!
Don't know about you but I hate it when white marks from my deodorant end up on my clothes, no matter how carefully I dress, so I was very happy to find this product.
As I now wear a lot of vintage clothing, I am conscious of keeping them in as good a condition as possible…I am their current owner, but may not be their last….
This product is available as a roll on or spray…and there is also a formula for the guys!
Dry Shampoo – V05 Give Me Texture
I try not to wash my hair too often, usually every four days or so, which means dry shampoo is an essential product in my bathroom!
This particular one is a little different in that it has sea salt which is meant to add "grippy-ness" to make your style last longer and give a tousled effect to layers and waves.
I found this a few weeks ago, and is currently my favourite!
Lip Care – Lucas Papaw Ointment
This stuff is amazing…and is made by another Australian company…in Brisbane to be exact!
The ointment is made from fermented Papaya fruit, and does not include polyplasdone, polyvinylpyrrolidone, talc, shellac, palm oil, glycerin or sodium lauryl sulphate.
And I wasn't surprised to read that Lucas Papaw Ointment won the Lip Balm category Tripadvisor's Travellers' Choice Favourites for 2015!
Perfect for dry lips, but can also be used for burns, chafing, cuts, boils, gravel rash etc etc…you all need some of this in your bathroom, and in your bag!
Do you use any of the above products? If not, what are your essential beauty care items….share in the comments below!
Please note: this is not a sponsored post! My opinions are, as always, totally my own!