Due to my growing obsession with all things vintage, I have to admit that I made our travelling group make a special trip to Castlemaine to visit this place….and I am very glad to report that it was worth the detour!
The Restorers Barn is basically wall to wall relics and collectables, all inside a huge old barn.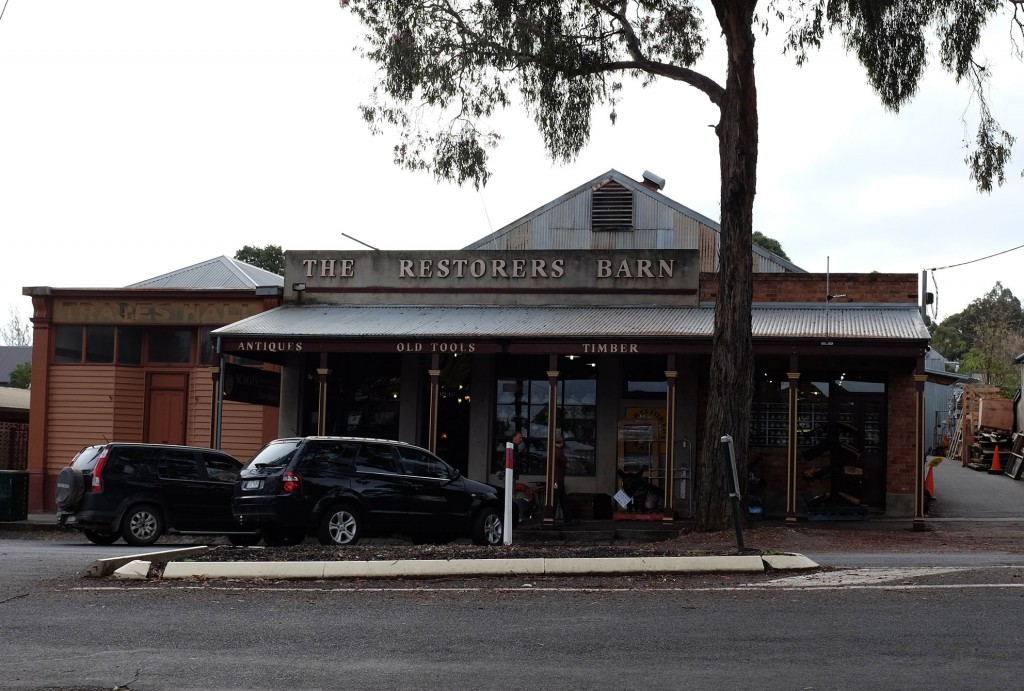 If you are renovating an old home, or wanting some period features for a new home, you will find everything here!
Or if you are like me, and just like wandering through bygone eras, then the Restorers Barn definitely a place to visit!
There are thousands of items…and I am not kidding!
This is just the entrance area….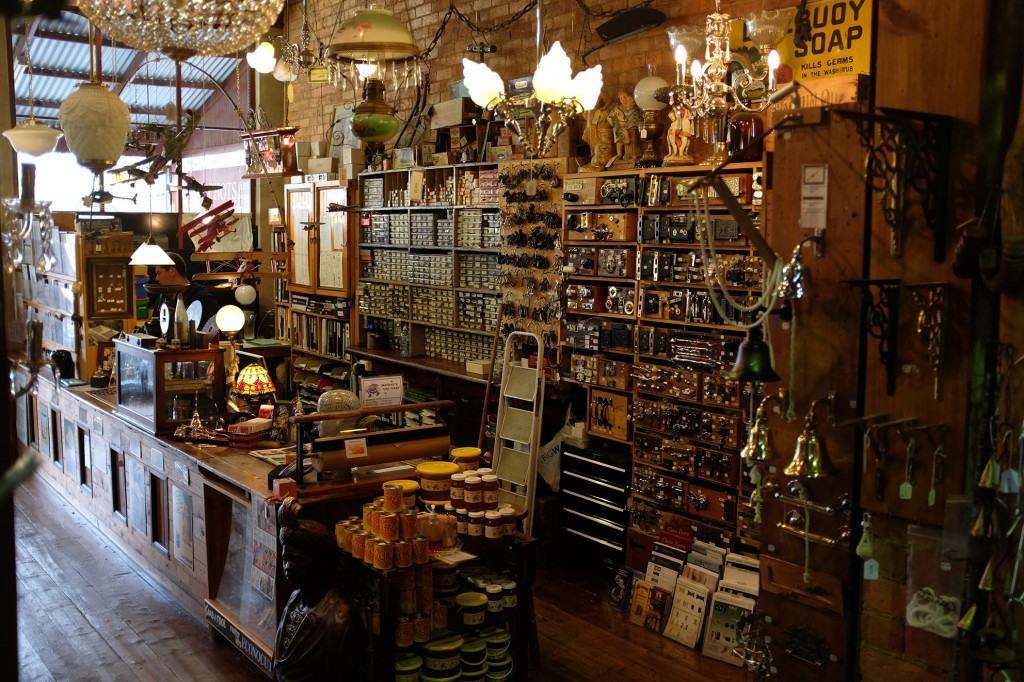 And then you go up some stairs into the main area of the barn…there was so much to look at…..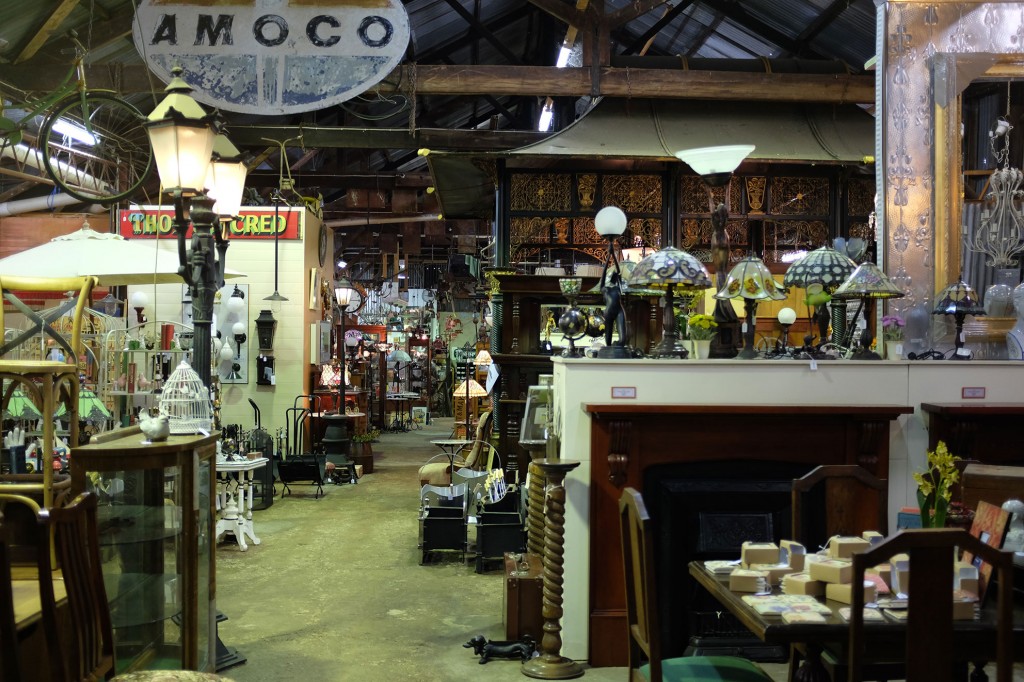 And it is worth looking up….see that "chandelier" hanging from the roof….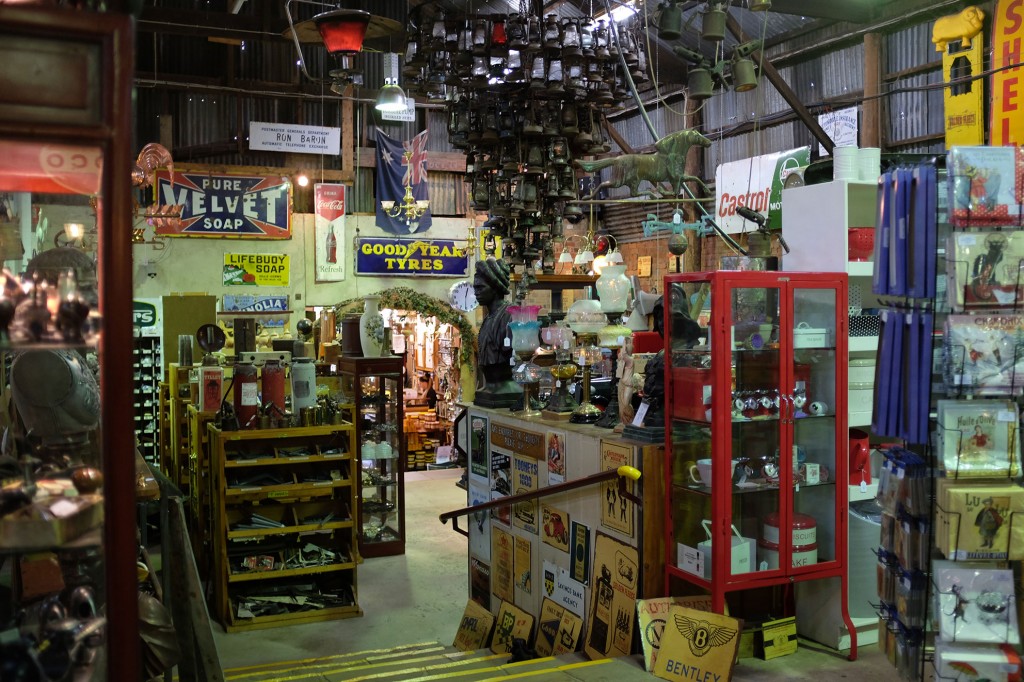 Its made out of kerosene lamps…how fabulously clever!!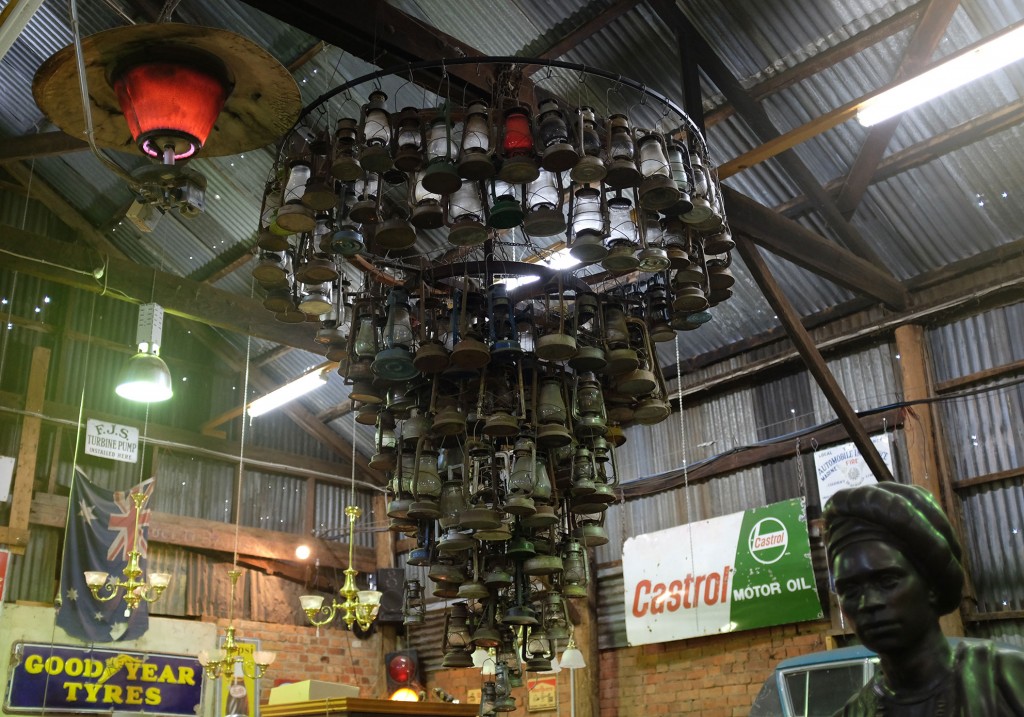 Fittings, handles, power plugs, lights…the list goes on….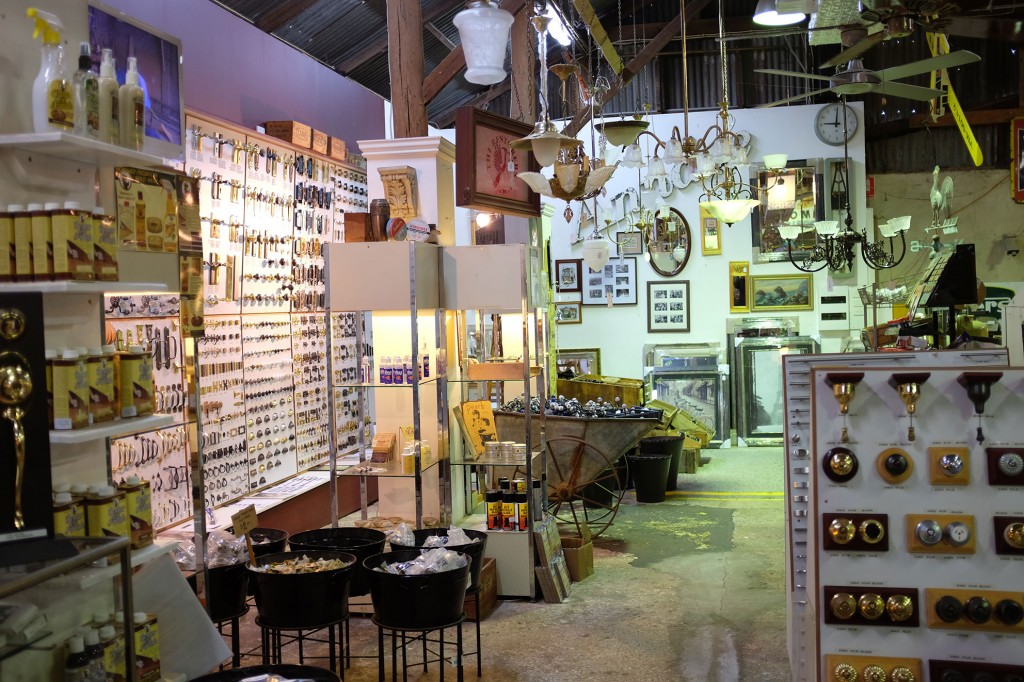 There was an old organ…not sure if it was in working order…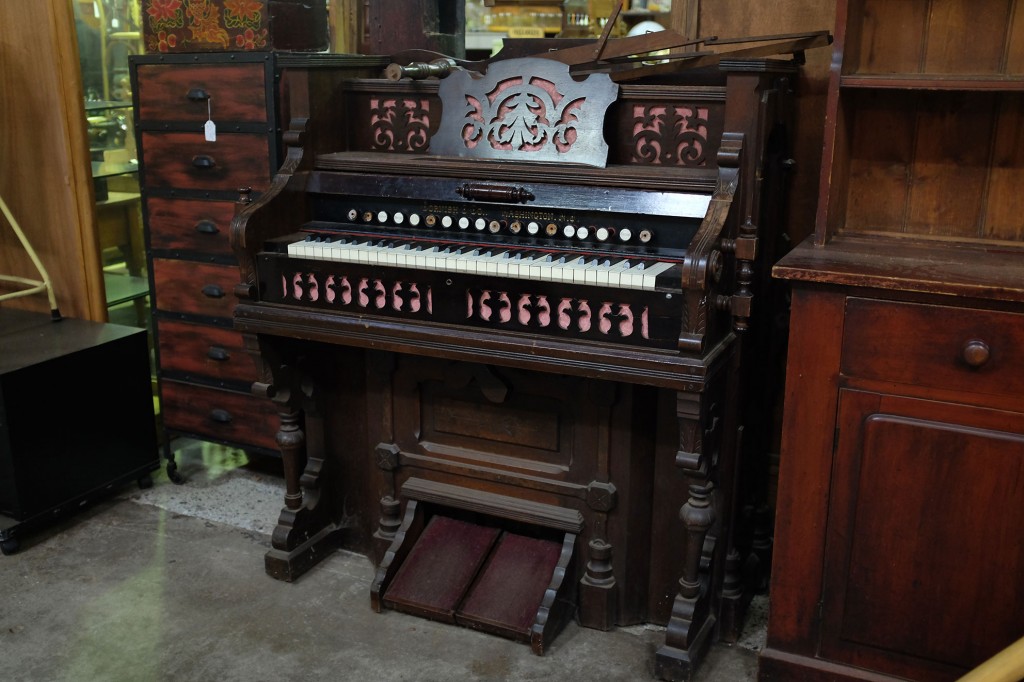 A fabulous red pedal car…..well, you know red goes faster!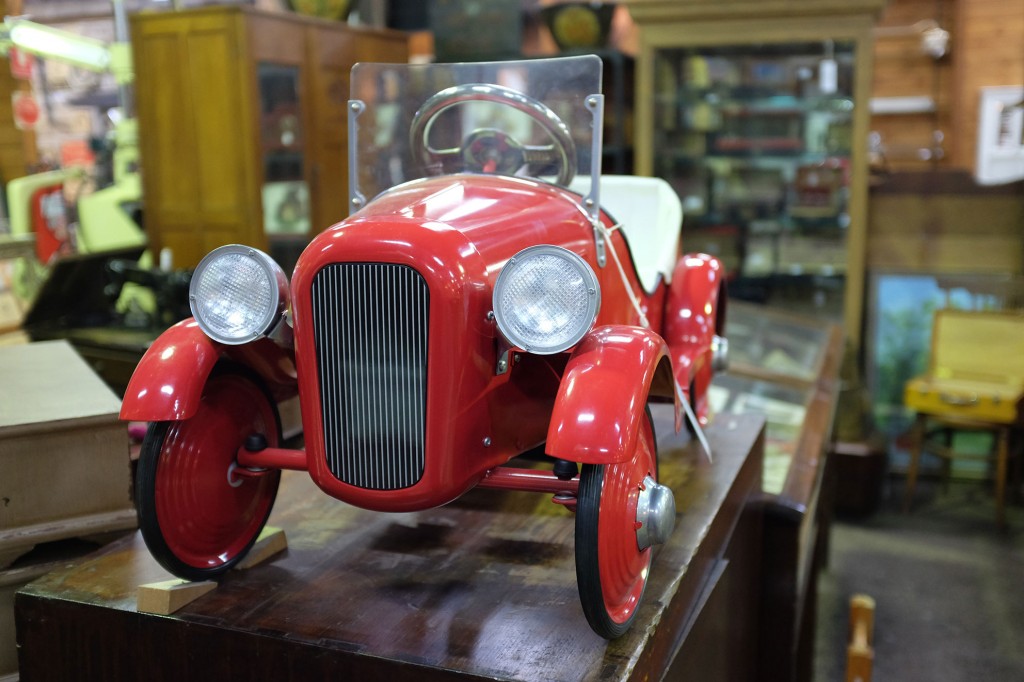 Need a globe…of the world?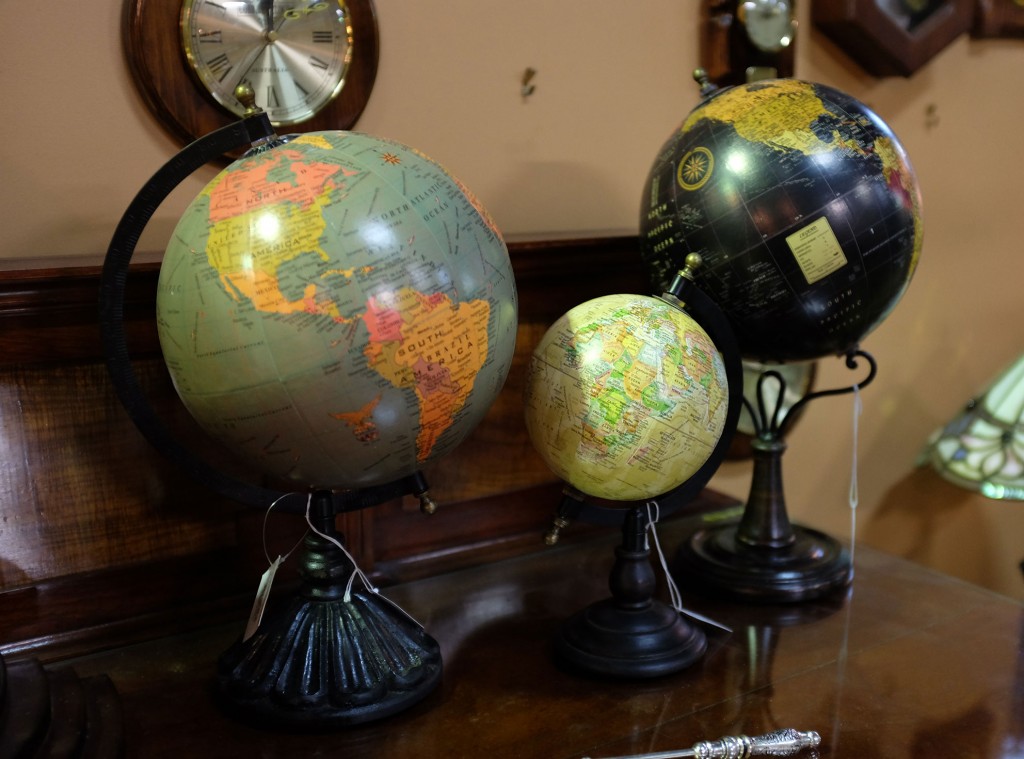 There was furniture…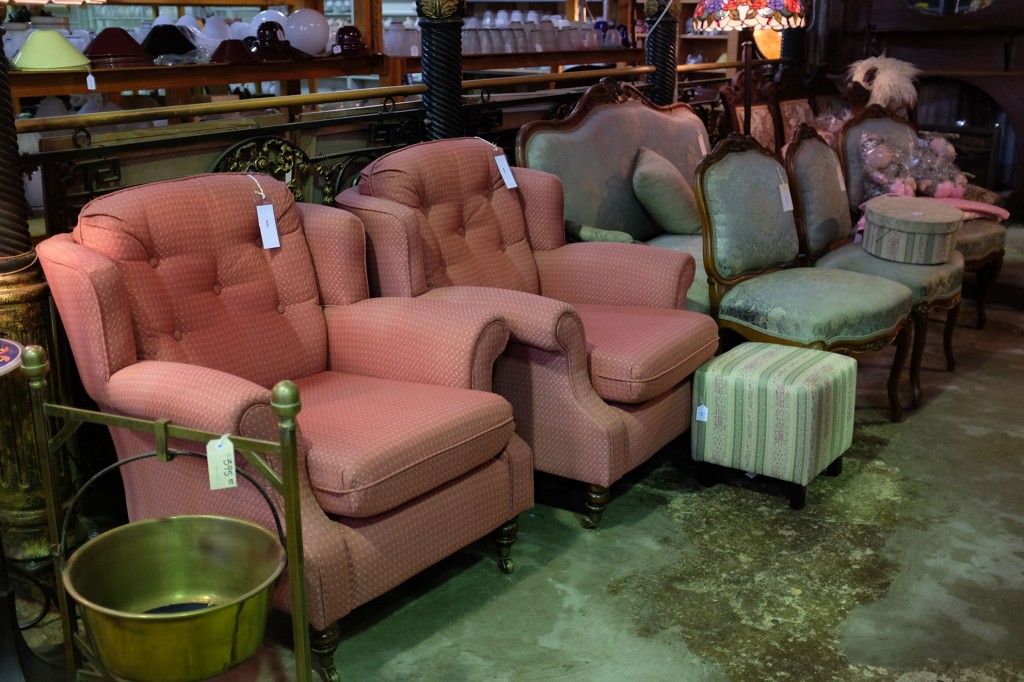 And forks!
There was glassware of all shapes, sizes and colours…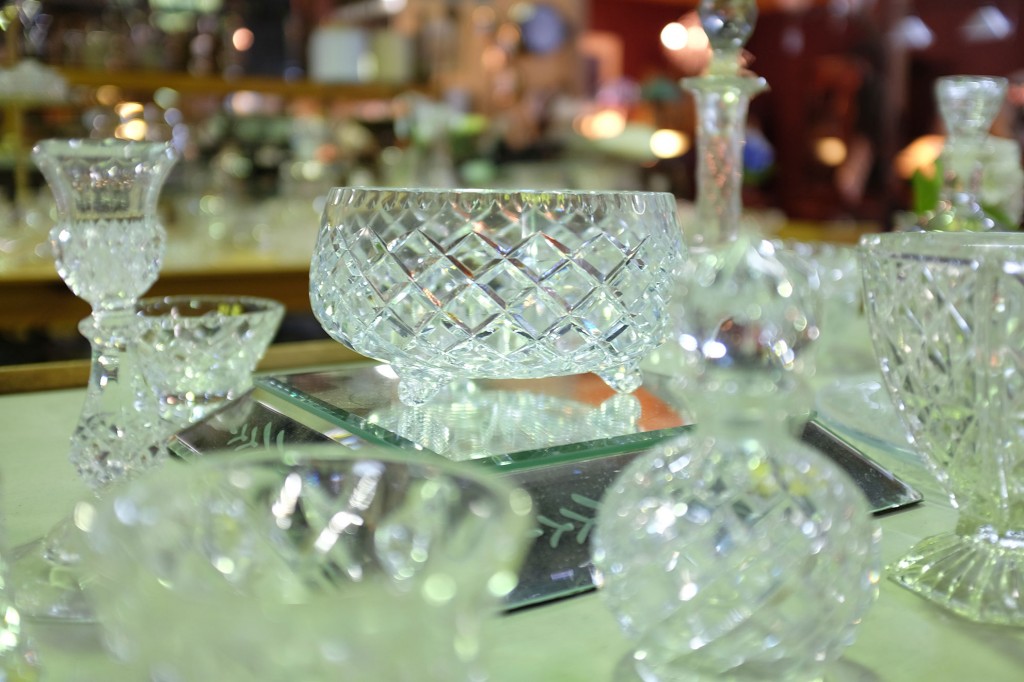 And vases…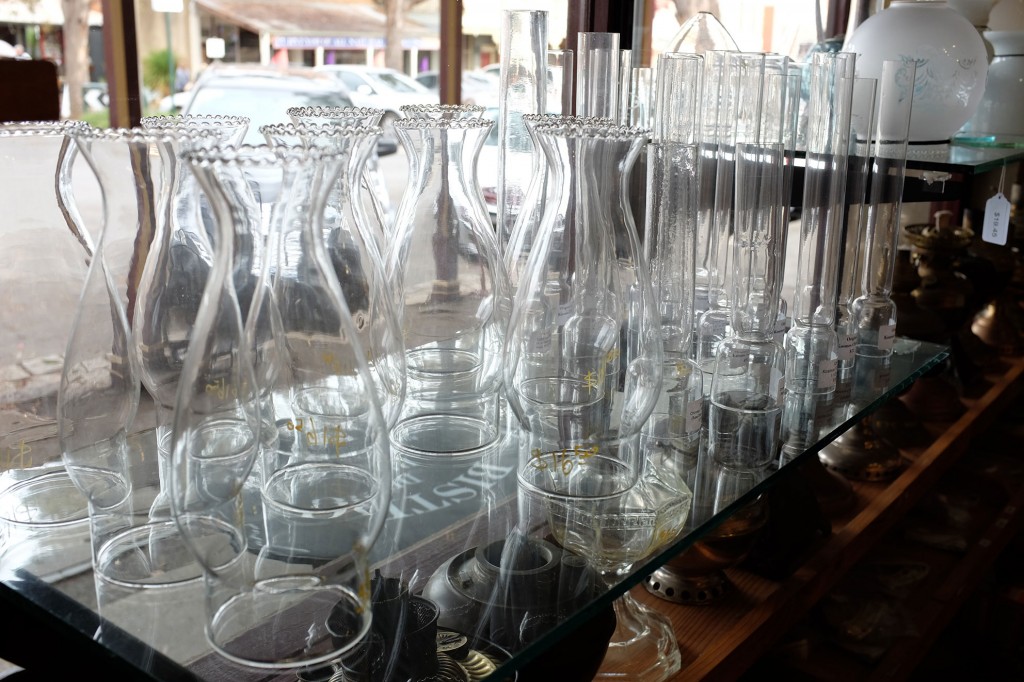 Lots of signs….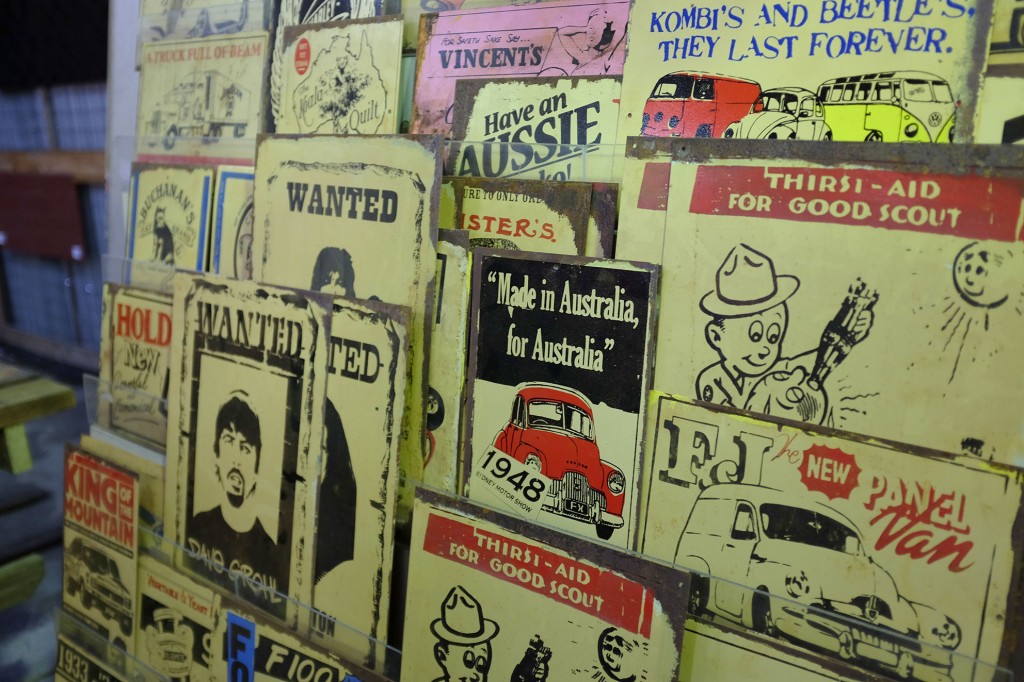 A wall of bikes…even a unicycle!
And to go with your bike….repair kits!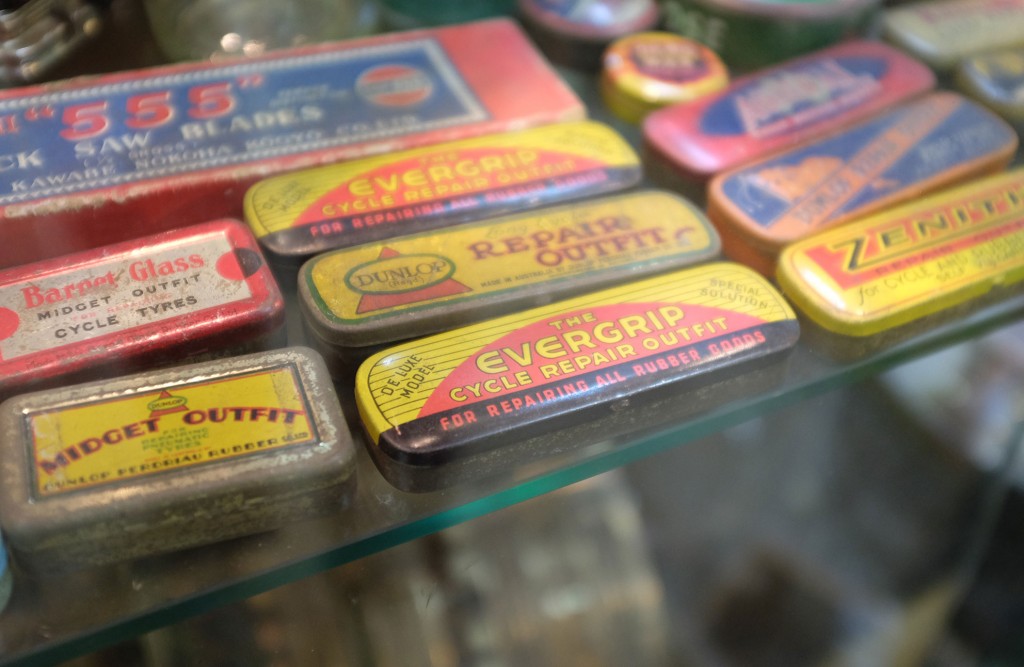 Even found these terrier hooks….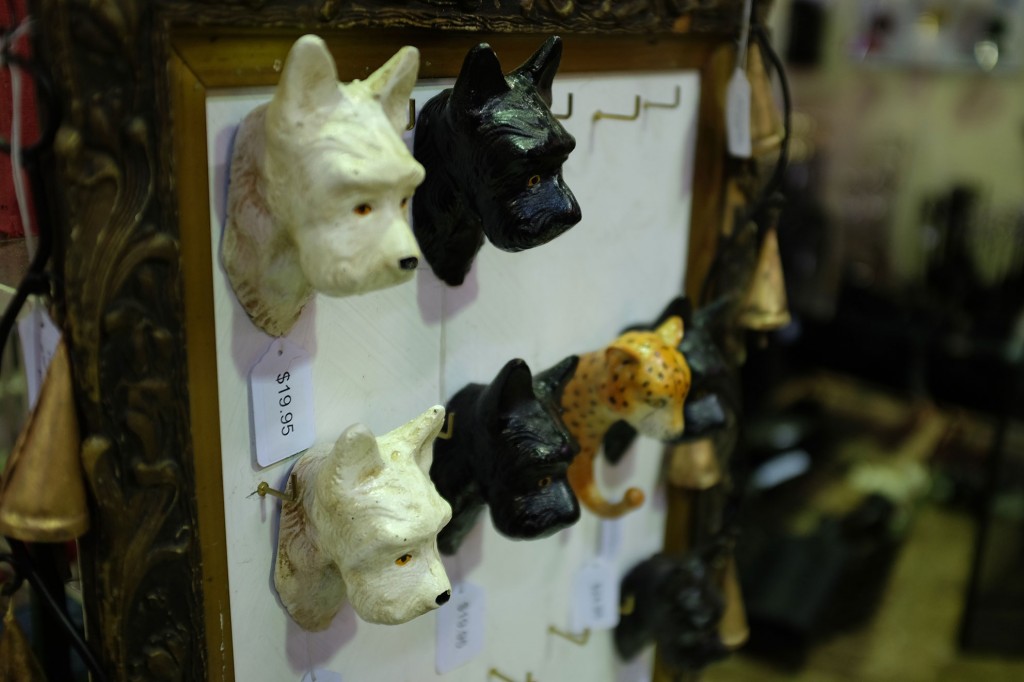 You can even have your very own vintage optometrist chair…least I think that's what it is…please correct me if I am wrong!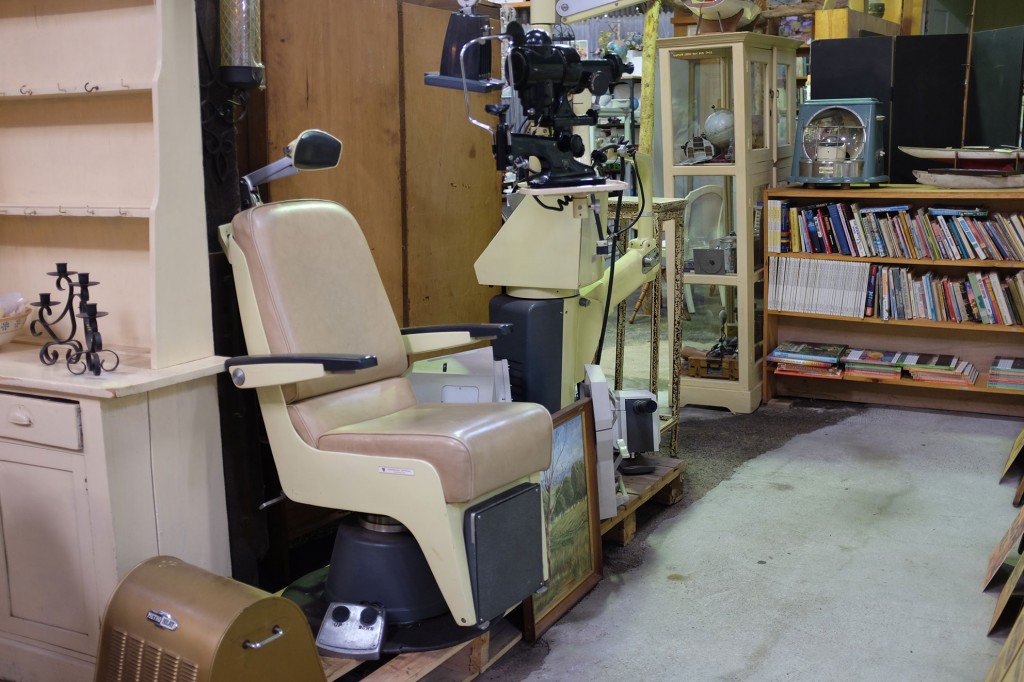 There was even a pigeon racing timer…can safely say I have never seen one of those before!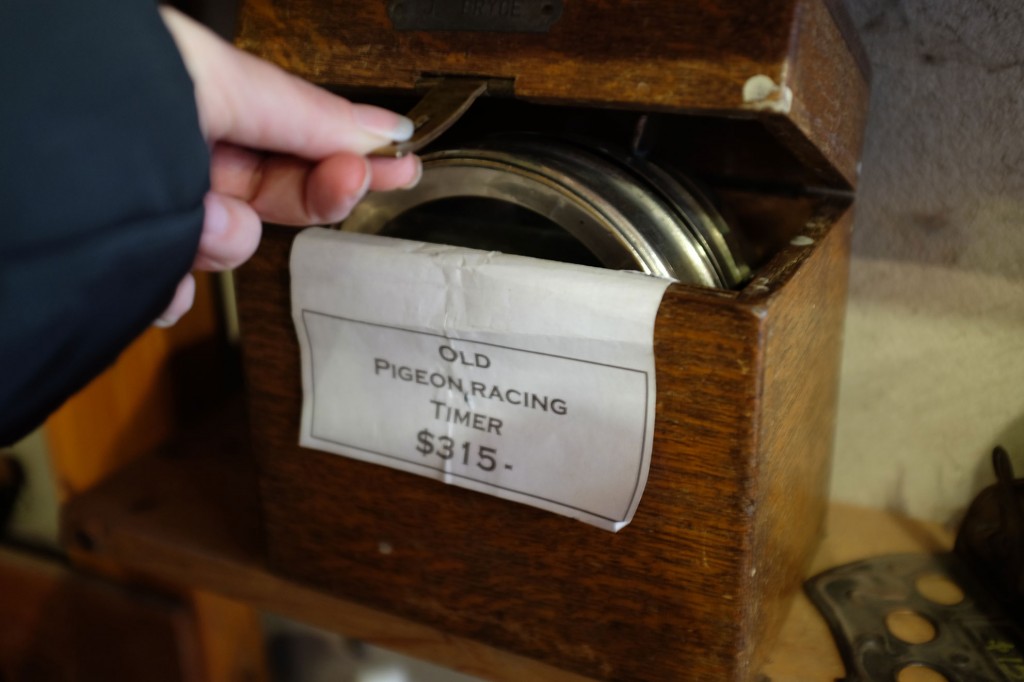 And I haven't even mentioned the other who knows how many thousands of other items you can find within this barn!
But I didn't discover the most amazing section till we were heading out…thank goodness I didn't miss it!
In a room opposite the front desk is a treasure trove…of cups and saucers!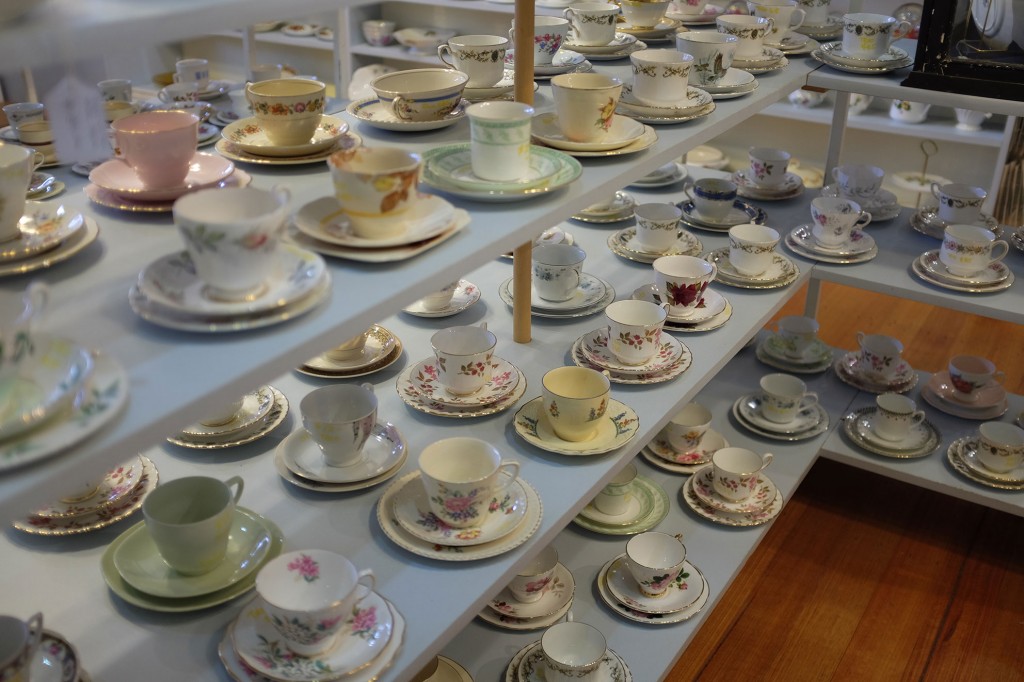 Shelves of them….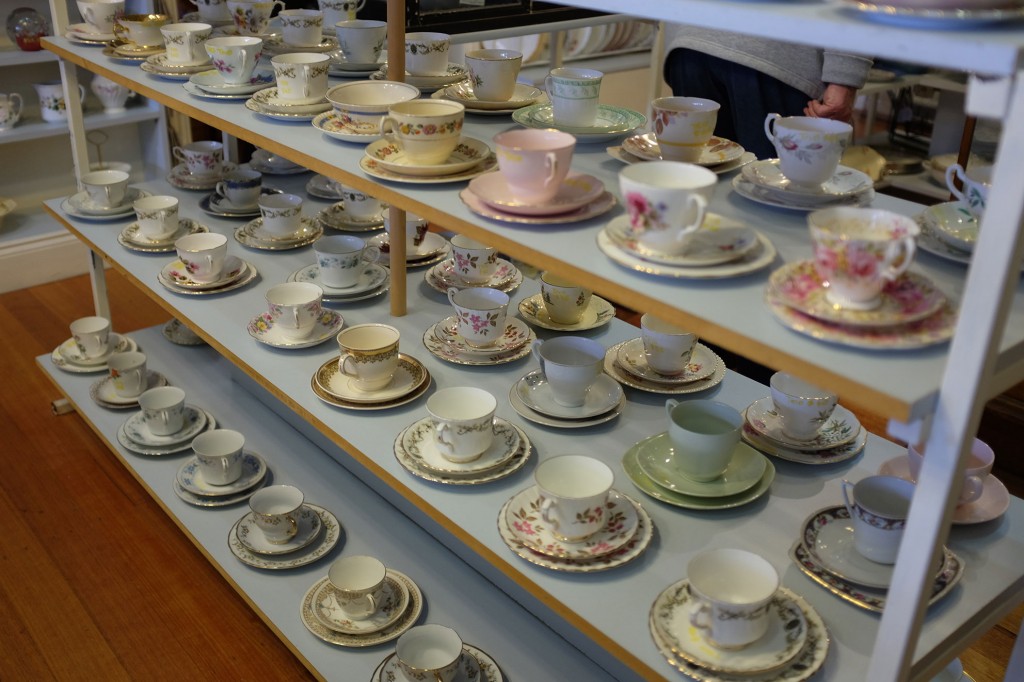 There was even a gold set…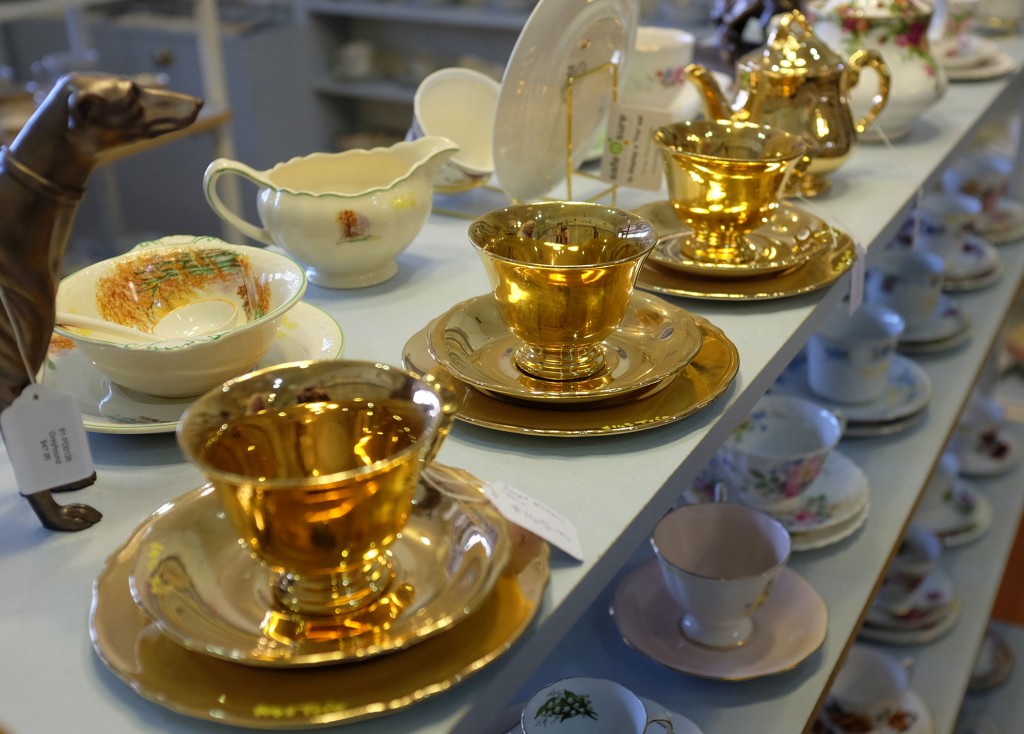 And a whole wall of plates…a totally ingenious display setup!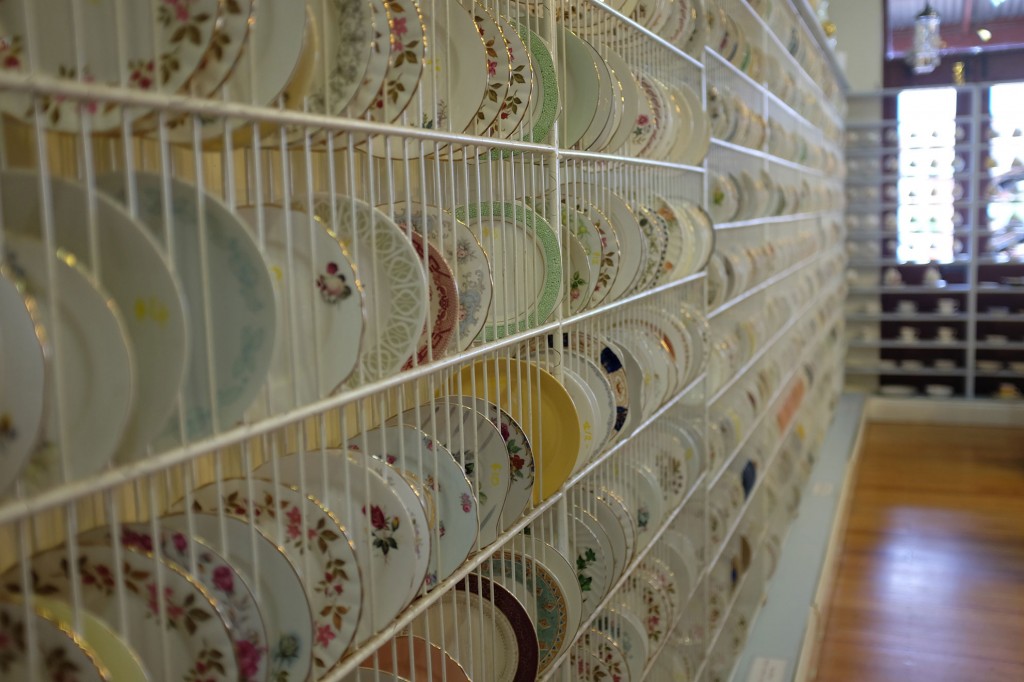 So if you love things vintage, and especially if you love tea cups and saucers, the Restorers Barn is definitely worth the journey to Castlemaine!
 The Restorers Barn is located at 129/133 Mostyn St, Castlemaine VIC 3450