This morning we got up and out of the house way too early for a Sunday but it was all for a good reason…we were heading into the city to take part in the City2Sea!
We paired up with another couple…the guys, both who had PSC and subsequent liver transplants, ran the 5kms…us girls were more sedate and walked the route.
And we did it as part of the DonateLife team…proudly wearing t-shirts to raise awareness about the importance of organ donation.
Without a donor liver, my husband would not have been running today because he would not still be alive.
I hate crowds but somehow we ended up quite close to the start and it wasn't too bad…and it was great to have a walking buddy who helped make the 5ks seem to fly past!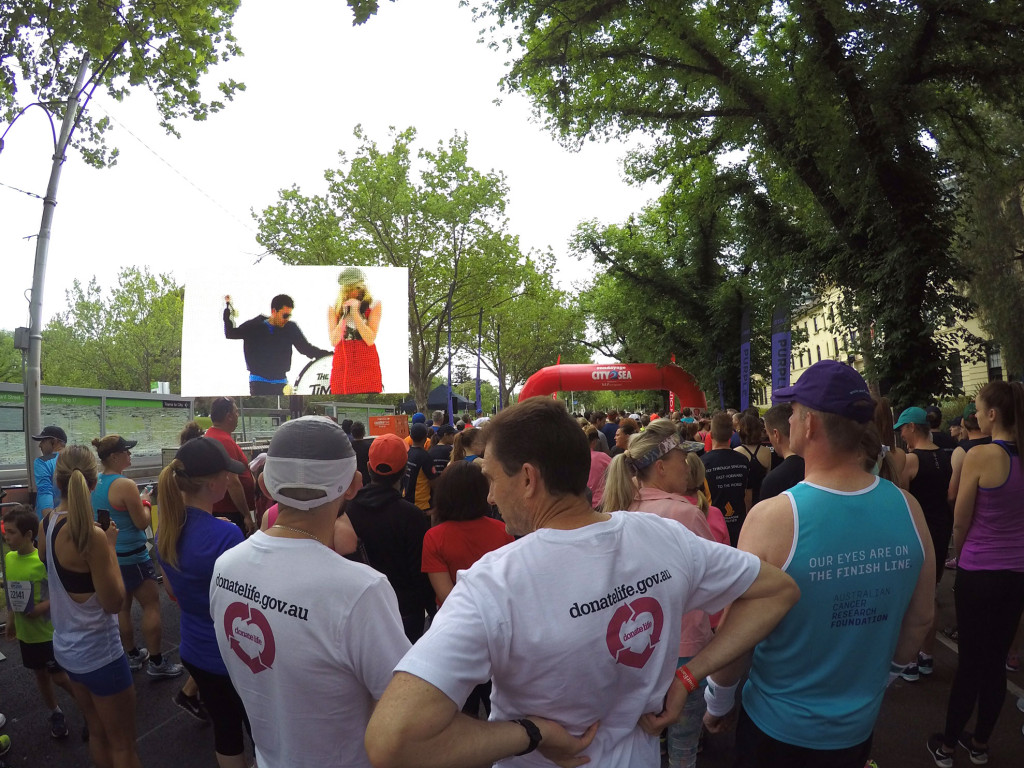 Doing the walk today was also an achievement for me…only a few years ago, I struggled to walk around the block due to my thyroid not working properly.
Now I have no thyroid thanks to cancer, and although not exactly back to where I was before, I can now walk and enjoy it…not feeling like I have to drag my feet for every step.
And I managed to finish with the time of 53:00:00…exactly!

I was aiming to do it in under an hour and was so pleased to cross the line feeling like I could keep going..not collapse in a heap in the middle of the road.
And it was fab to have my own personal cheer squad to wave me over the line…he did really well, completing the 5km in 24:46 and coming 15th out of 211 in his age group!
So proud of him!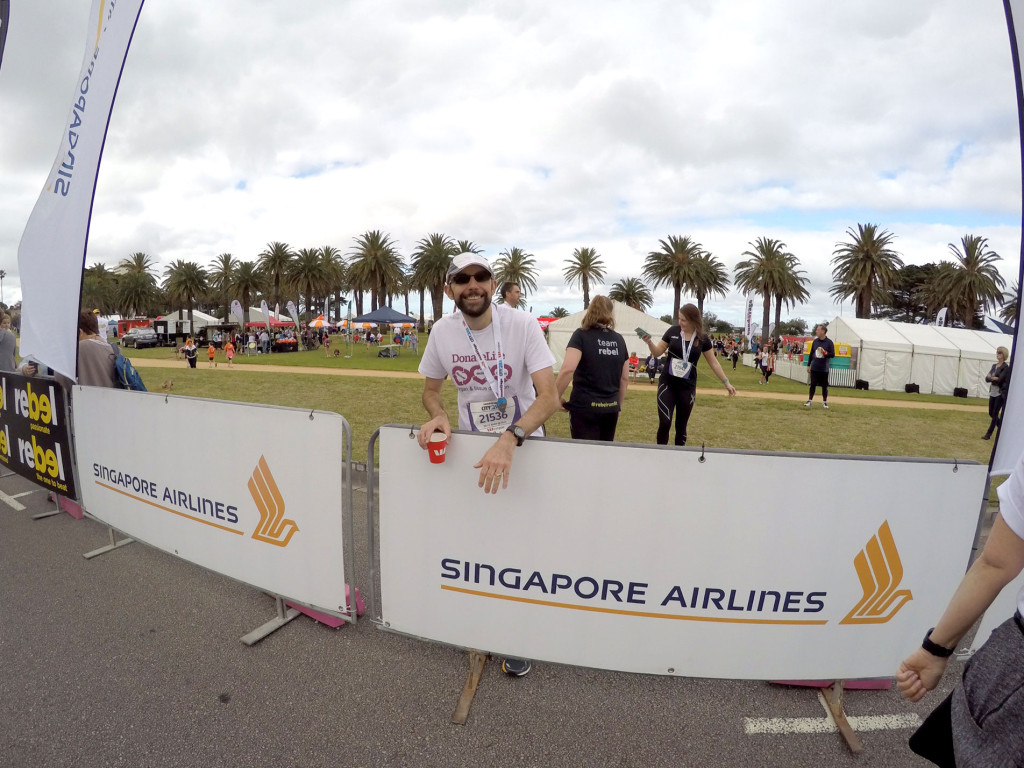 With our goal completed, we decided to have some brunch at a restaurant in the famous Acland Street, as the course finished in St Kilda.
And because it turned into such a nice day, we then turned around and walked the 5km back to the city!
As I write this, my Fitbit is telling me I have done almost 20,000 steps and over 12km…and my legs are telling me I am probably not going to be able to walk tomorrow but it was all for a good cause!
In fact, I think I might even give running a go…you are never too old to try, right?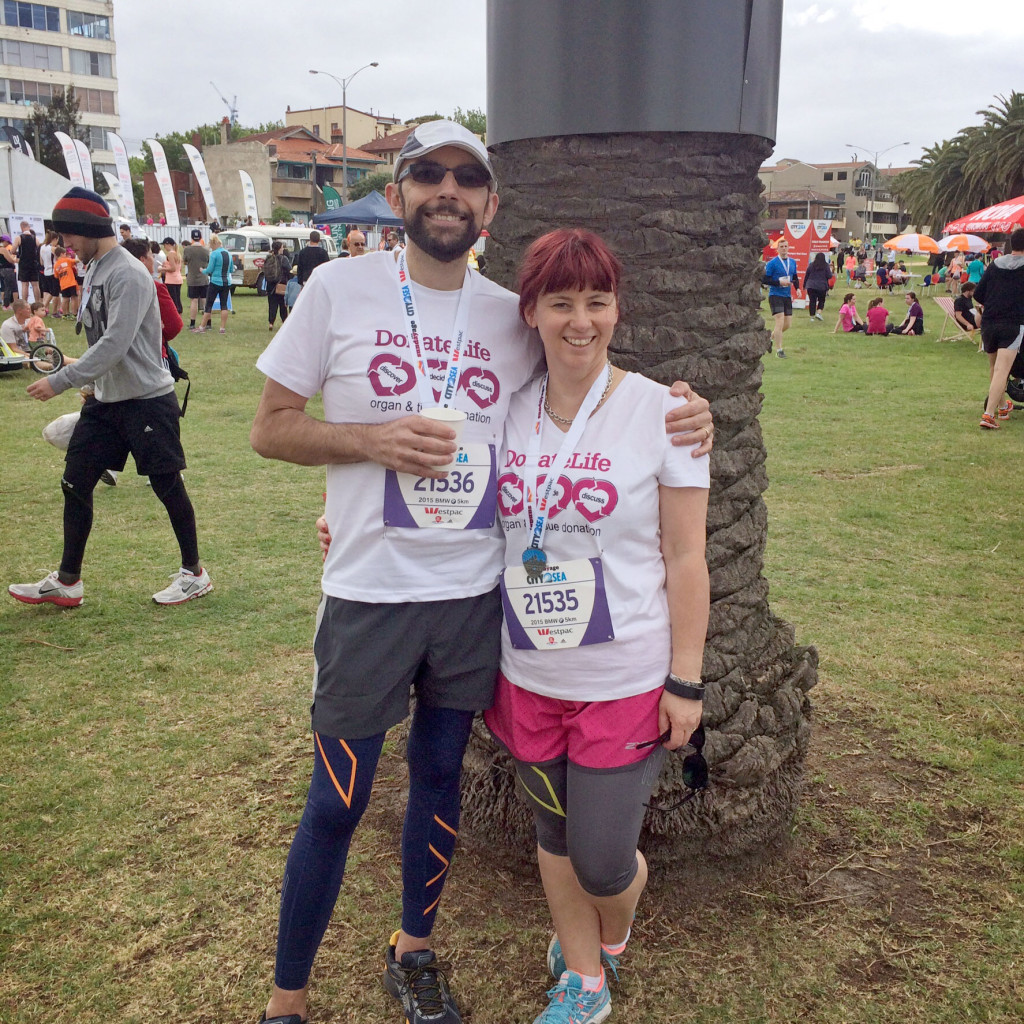 Did you take part in the City2Sea today? How did you go? Share in the comments below…