Colouring books are everywhere…even more so now Christmas is looming!
The manufacturers of pencils, crayons, text as and paints must be rubbing their hands together…it is a total bonanza!
But if you are over colouring, or perhaps can't quite connect to your inner child, I have an alternative for you…how about dot to dot?
This is another activity you may have done when you were growing up, but like just colouring books, there are now adult versions.
And if you thought dot to dot is easy, check out these amazing books created by a designer who lives right here in Melbourne!
Thomas Pavitte is a graphic artist who has sold various prints and commissioned illustrations all over the world.
In 2011, Pavitte created a giant dot-to-dot reconstruction of Leonardo da Vinci's Mona Lisa, which features a staggering 6239 dots.
It took him a week alone to set up all the dots…each one numbered and colour-coded in groups of 100.
He then printed it out and hung it on the wall…it took more than nine hours to actually join all the dots…all 6239 of them!
It was a time-lapse video that he took of the process and posted online that sparked interest and the result was that in June 2013, he published his first book…The 1000 Dot-to-Dot Book…20 iconic portraits and 20,000 dots in total!
The portraits include Ghandi, Alfred Hitchcok, John Lennon, Mona Lisa and Audrey Hepburn.
Since the release of the first book, there are now three other Dot to Dot books available…Masterpieces, Animals, and Cityscapes…each one also contains 20 designs, each made up of 1000 of those numbered little dots.
The one I chose to start with is the Animals..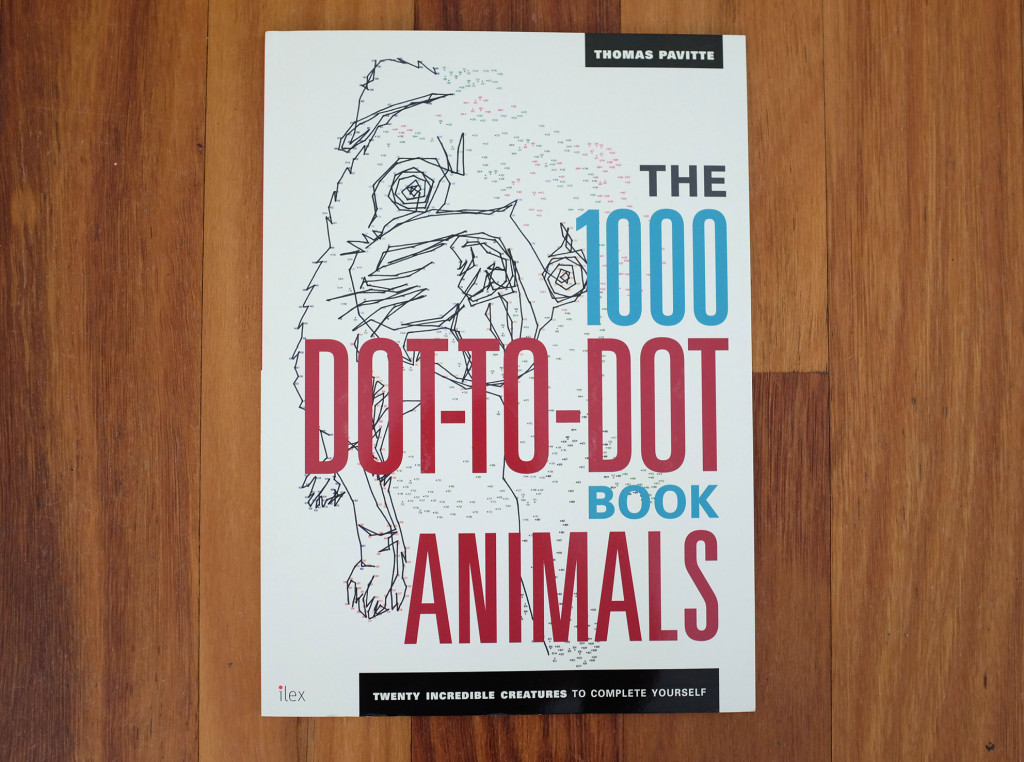 Each book is a large size…A3..and I love how each page of the book is perforated so they can be removed.
Which means you can pull a design out of the book, work on it and then proudly frame your completed masterpiece!
All the dots are colour coded to help you keep track of where you are up to, and each one should take about half an hour to an hour.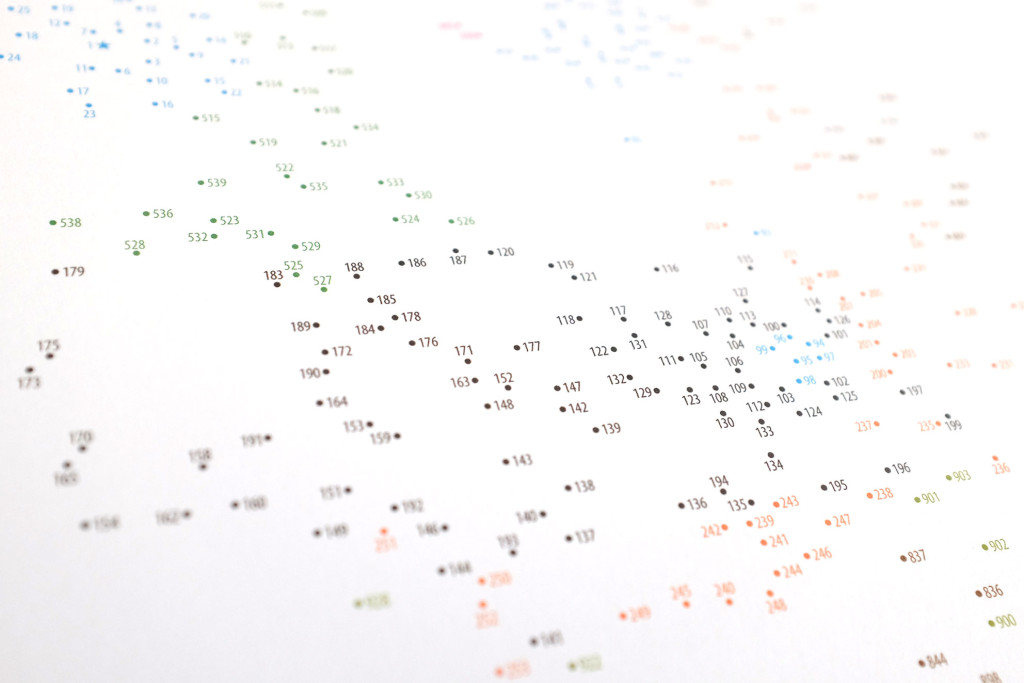 So grab a pencil/pen/texta/paint brush (just make sure its not too thick) and start joining up the dots…you won't know what the design is until it starts to take shape.
And perhaps for a bit of holiday fun, organise a Dot to Dot competition with friends and family…can you be the fastest?
And if you are missing colouring in, once the dots are joined, you can make each design uniquely yours by adding colour!
The Dot to Dot books are suitable for all ages but not surprisingly, you do need to be able to count to 1000!
You can buy the various Dot to Dot books at all good bookshops and online.
For more info, click here to visit Thomas Pavitte's website.
Please note: this is not a sponsored post! My opinions are, as always, totally my own!