There is a particular favourite task I have each Christmas, and one which I really enjoy…designing and setting the Christmas Table.
Doesn't matter if there is 2 or 20 diners, the table has got to be properly decorated!
I have to admit I was a little more organised this year then I usually am, however, I didn't set everything out until Christmas Eve so I was a little worried I may have forgotten something!
I think the theme this year could be called a Rustic Christmas…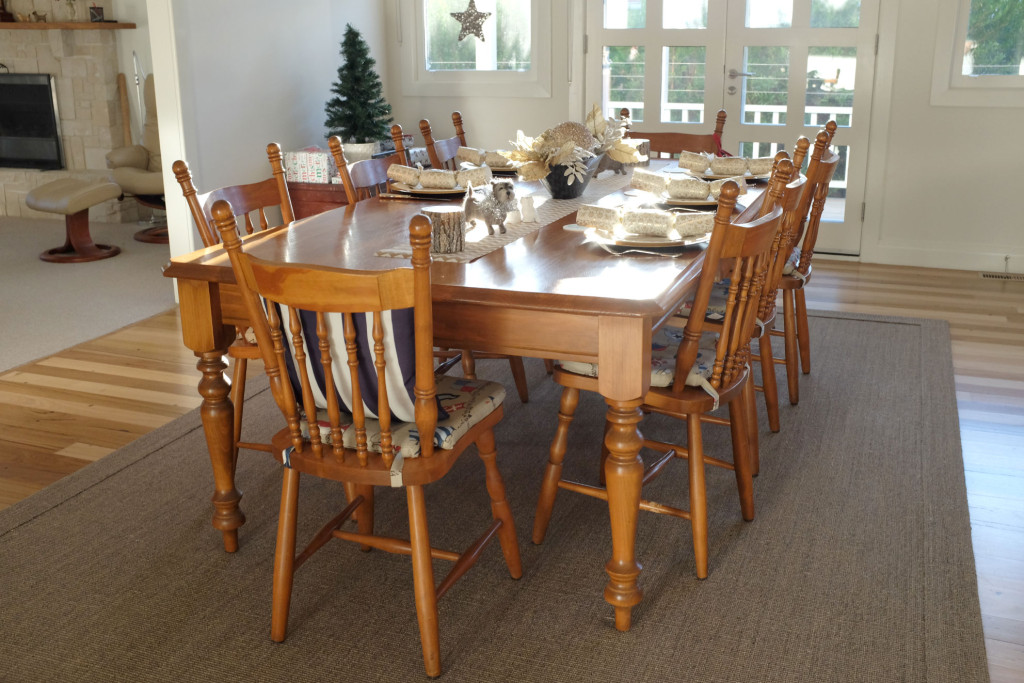 With an owl influence….the salt & pepper shakers and the coasters were a gift from a good friend…by pure luck, they fitted beautifully with the colour scheme…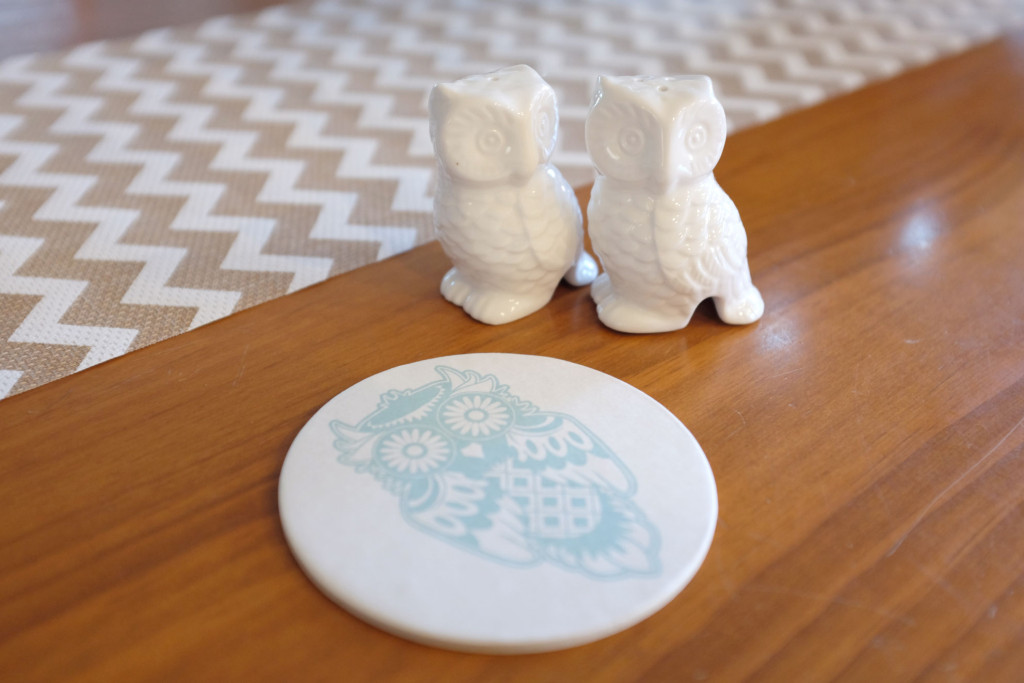 And I also placed a white owl decoration on each cracker…safety pins were also supplied so everyone could wear them as a brooch if they wanted too…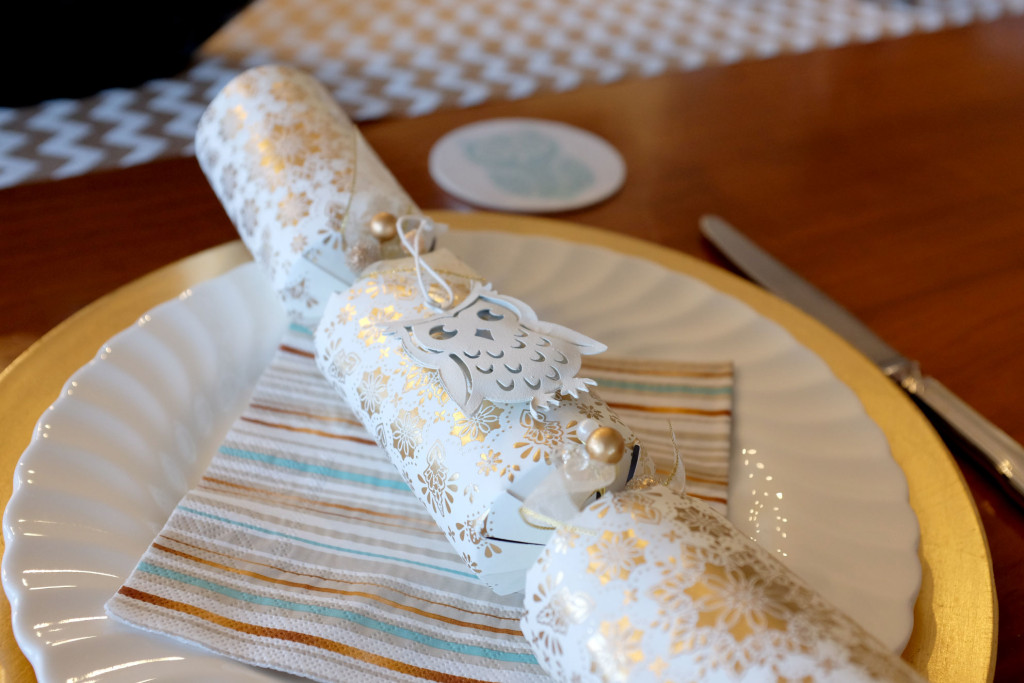 Each setting had a large gold place mat with a white plate and a striped serviette…I also dug out the good silver cutlery because, well, it was Christmas!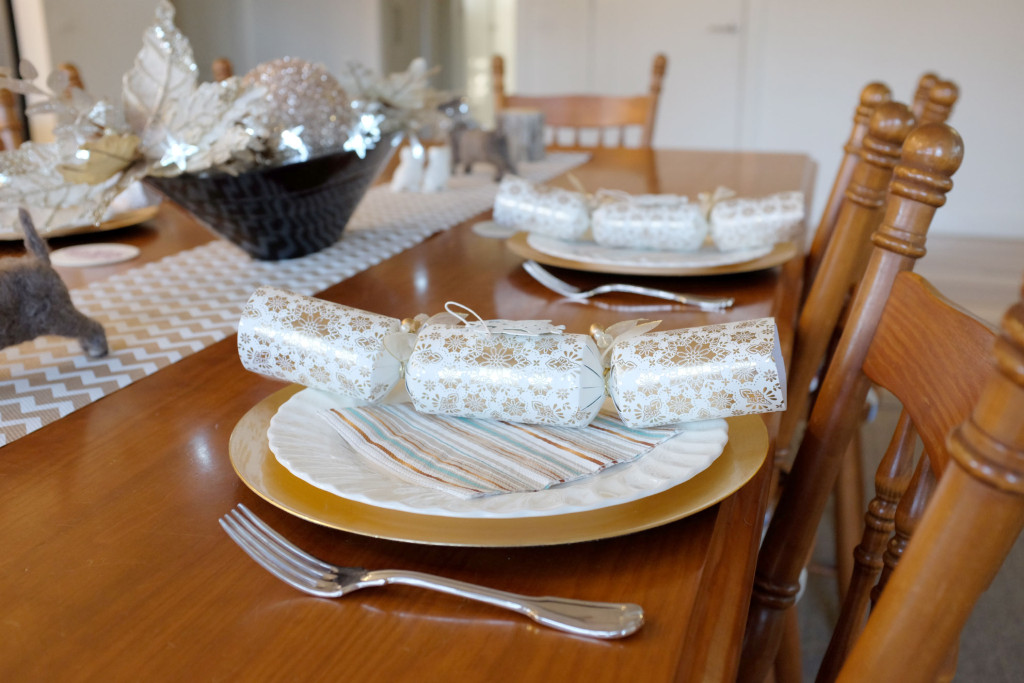 I put two big candles at either end, with a chevron table runner….and even though it was daylight and 37C outside, we still lit them.
Which turned out to be a little dangerous as there was some near misses when the crackers were opened…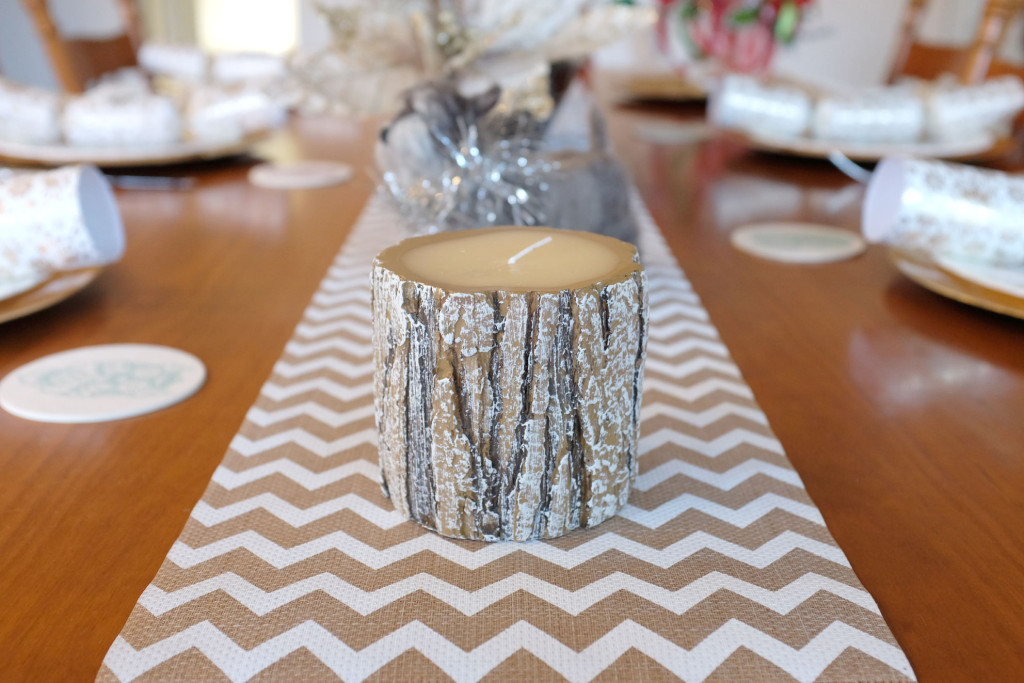 In the centre, I placed a boat shaped metal container, and filled it with some sparkly foliage, a large glitter ball and two spiky balls…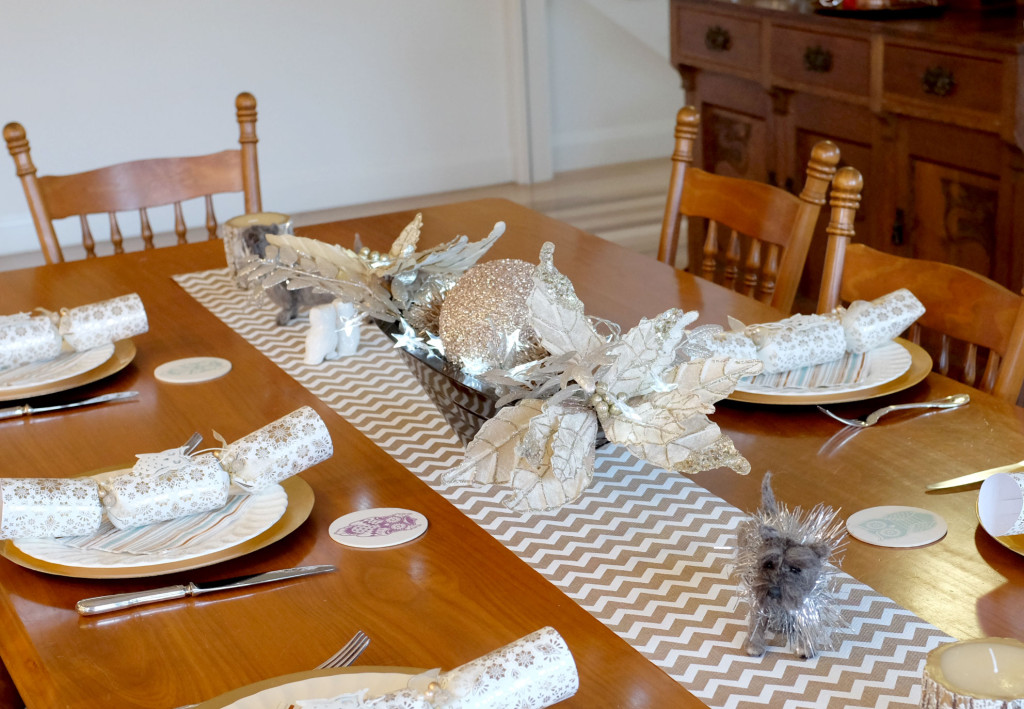 Added an extra sparkle with some star lights…these ones are battery operated for easy operation…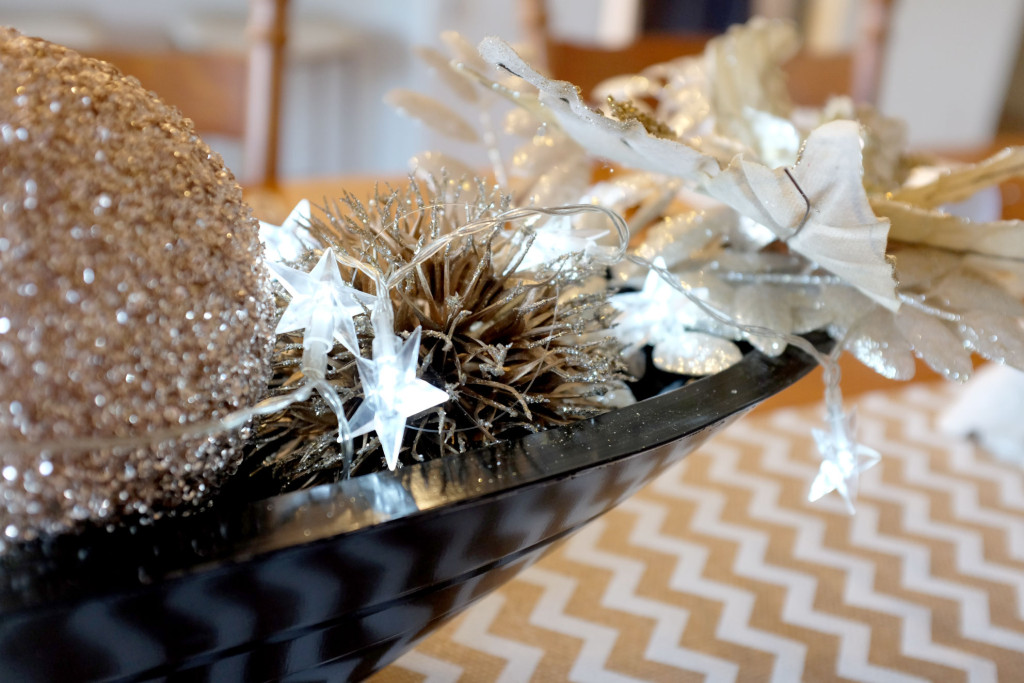 When I set the table on Christmas Eve, it felt like something was missing…and then I found the perfect addition…well, actually two additions.
We recently received two Cairn Terrier felties which were handmade in Scotland…cute mini versions of our two furkids.
And they fitted in beautifully with the colour scheme and added a touch of Cairn to the table, complete with silver tinsel collars…just had to make sure they didn't get too close to the candles…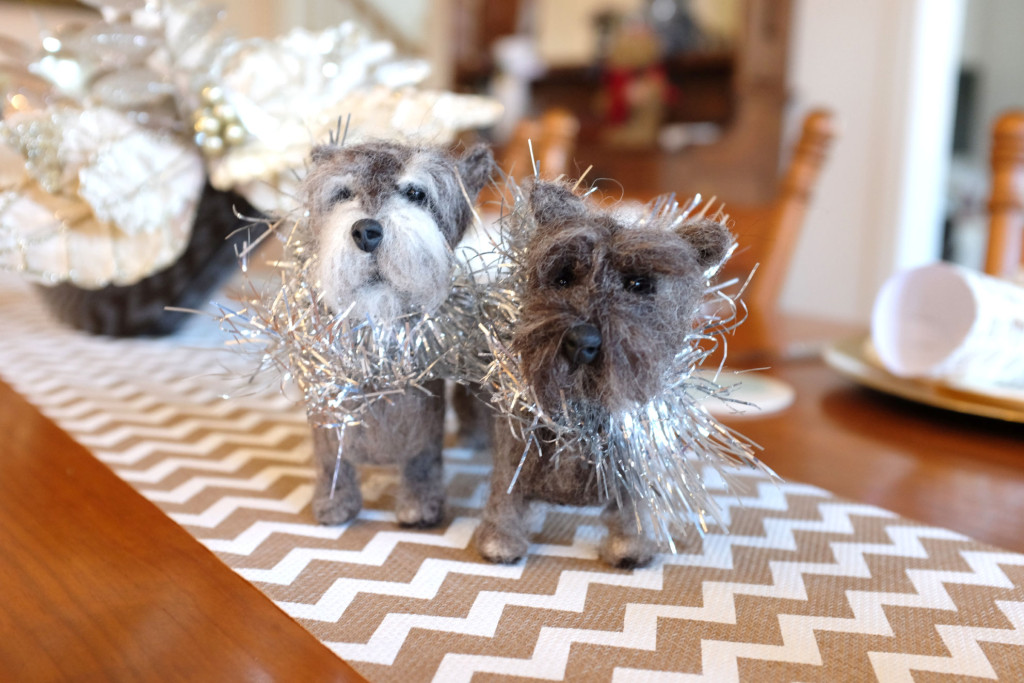 I have to admit I was really happy with how the table turned out…I think it was one of the best ones I have done….simple but classy!
Now to start thinking about next years…can you tell I love Christmas?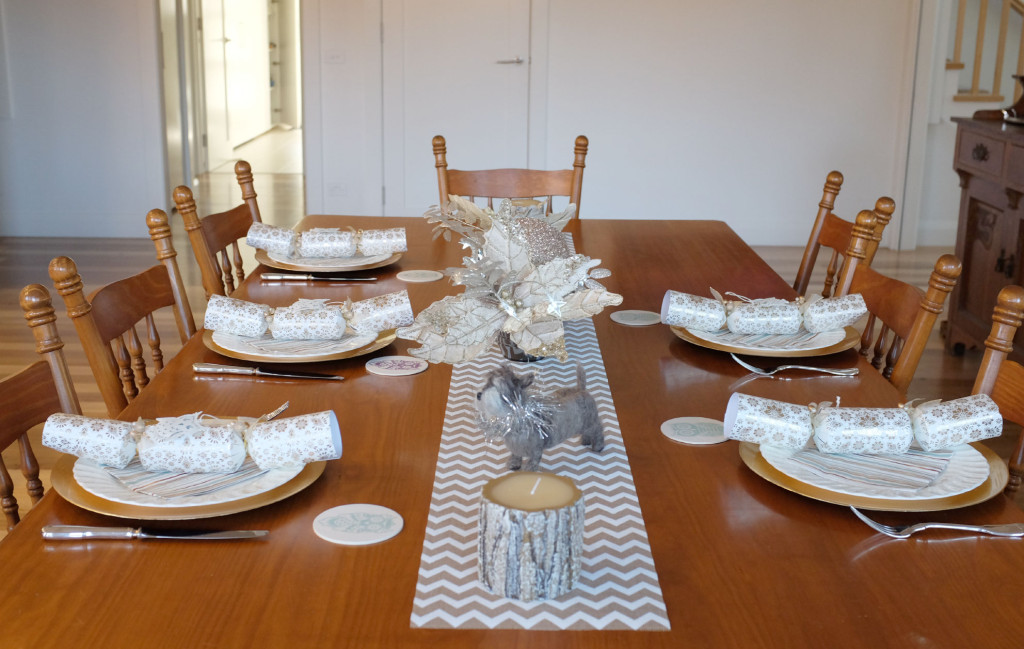 Do you plan a themed Christmas table each year? If so, what was your theme this year? Share in the comments below as I would love to know….