Those of us in the southern hemisphere are now heading into the cooler months of Autumn.
I much prefer the warmer months, but there is some initial love for the change of seasons, as new outfits are sorted out….any excuse to go shopping!
But there are five essential items in my wardrobe that I find perfect for this transition…
Denim Jacket
I have always loved a denim jacket, and I have owned a fair few…however, recently, I finally woke up to the fact that a cropped style suits me the best.
A denim jacket will work over dresses, or with skirts and pants.
In fact, I think when the weather gets cooler, this is my most worn item!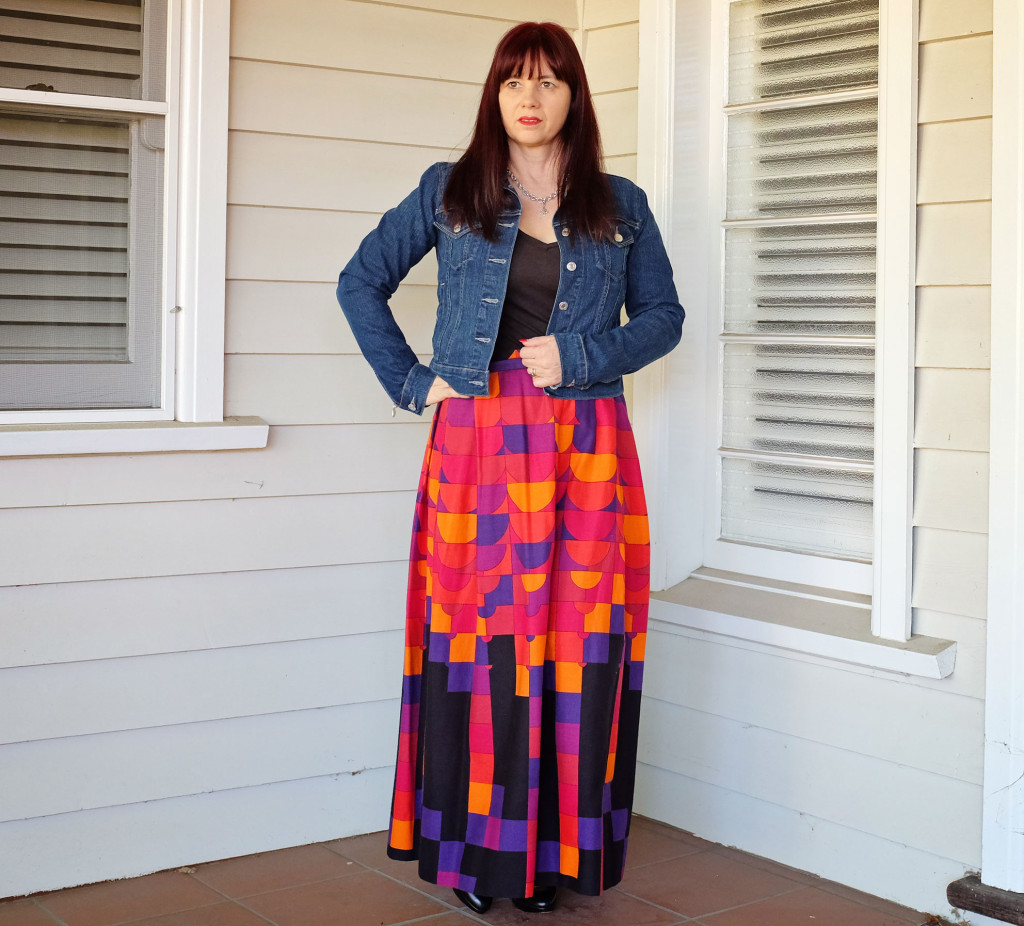 Hat
A hat is perfect for bad hair days and bad weather days!
I love hats, but for some reason end up not wearing them as much as I should.
However, I have been wanting one of these for ages, and finally got this one on the weekend from Grandma Funk in the city….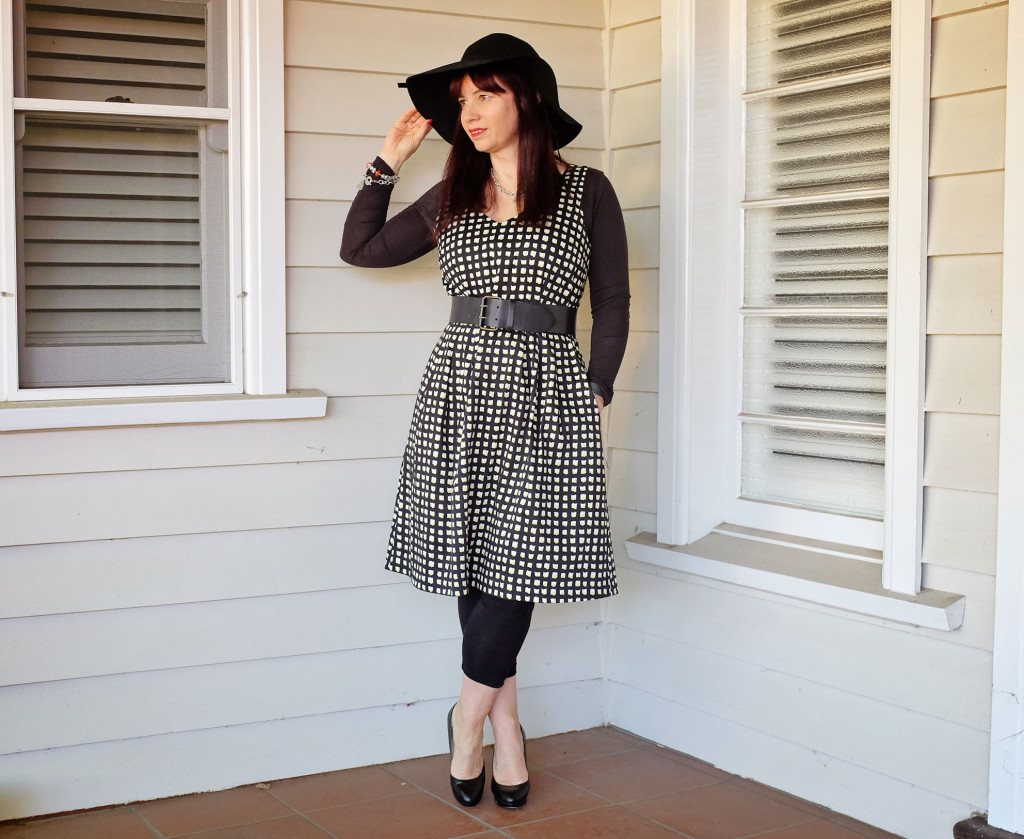 Long sleeve T-shirt
These are brilliant for layering..as you can see in the image above, I sometimes put one under summer dress to add extra warmth.
One hint….if you are going to wear under dresses, get ones that are very fitted, so you are not adding extra bulk.
Many fashion labels do these as a basic staple, so they should be easy to find….the one I am wearing I got from Bonds last year.
Leggings
I have loved leggings for years…in particular, black ones!
They can add extra length and warmth to a skirt that is a little too short for cooler weather.
Handy hint…if you get cold feet like I do, when wearing boots, wear your leggings and then put a pair of socks on as well!
Boots
Last year, I discovered these Wittner's boots which were available in wider leg widths, and I lived in them.
They will again become a staple of my wardrobe now the weather is cooler, plus they go with so many things.
They are perfect to wear with my dresses, including summer ones…just add the denim jacket as well…or wear them over jeans like in the outfit below…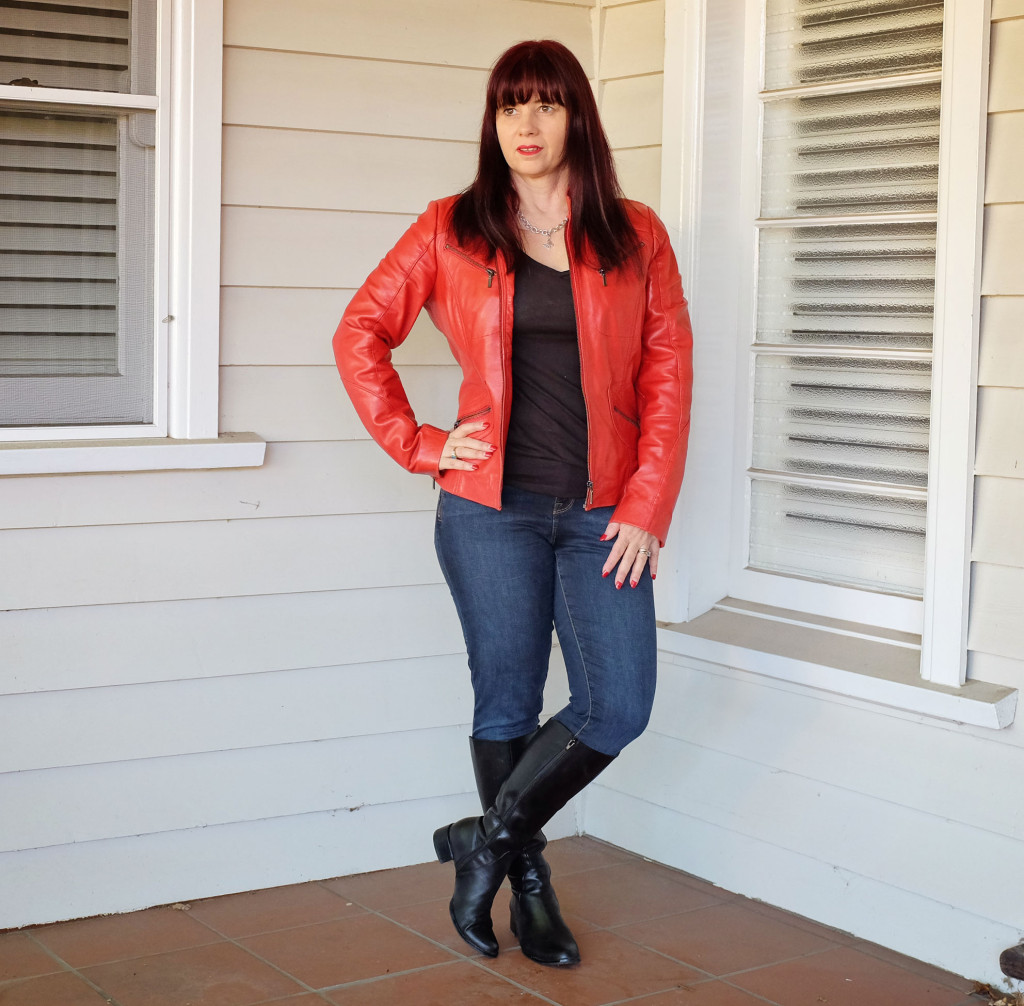 What are your essential Autumn wardrobe items? Please share in the comments below!