A little while ago I wrote about the new series of Miss Fisher's Murder Mysteries which is now showing here in Australia.
As part of this much awaited season, there is a costume exhibition being held at the majestic Rippon Lea here in Melbourne.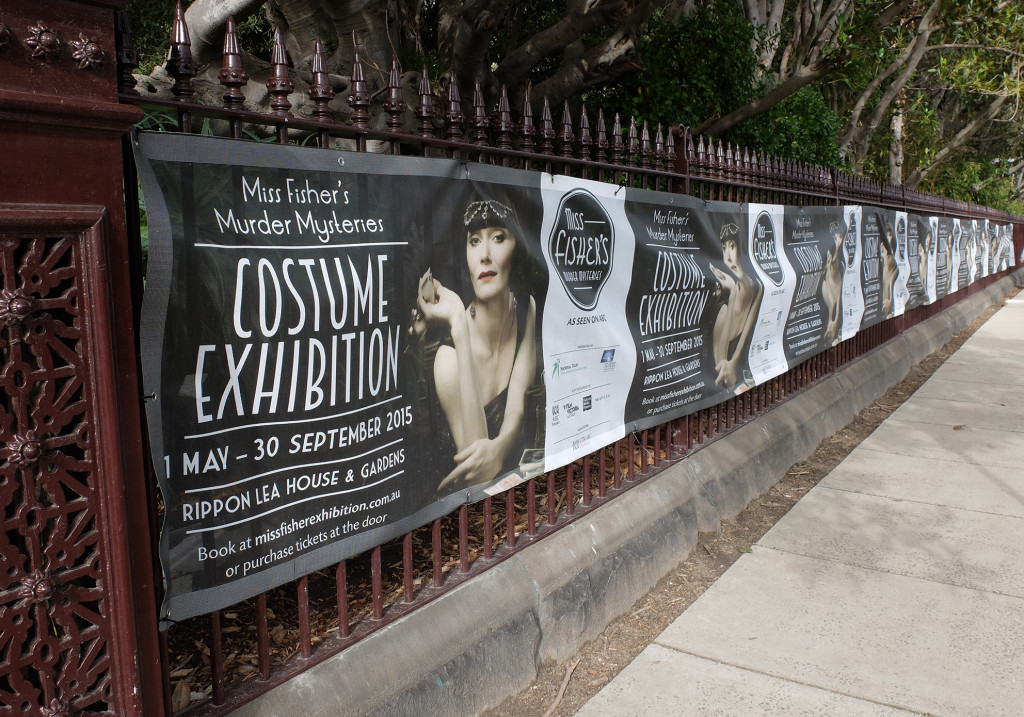 For Miss Fisher fans, Rippon Lea is where Aunt Prudence lives, and it is even more spectacular in real life…I could so live here…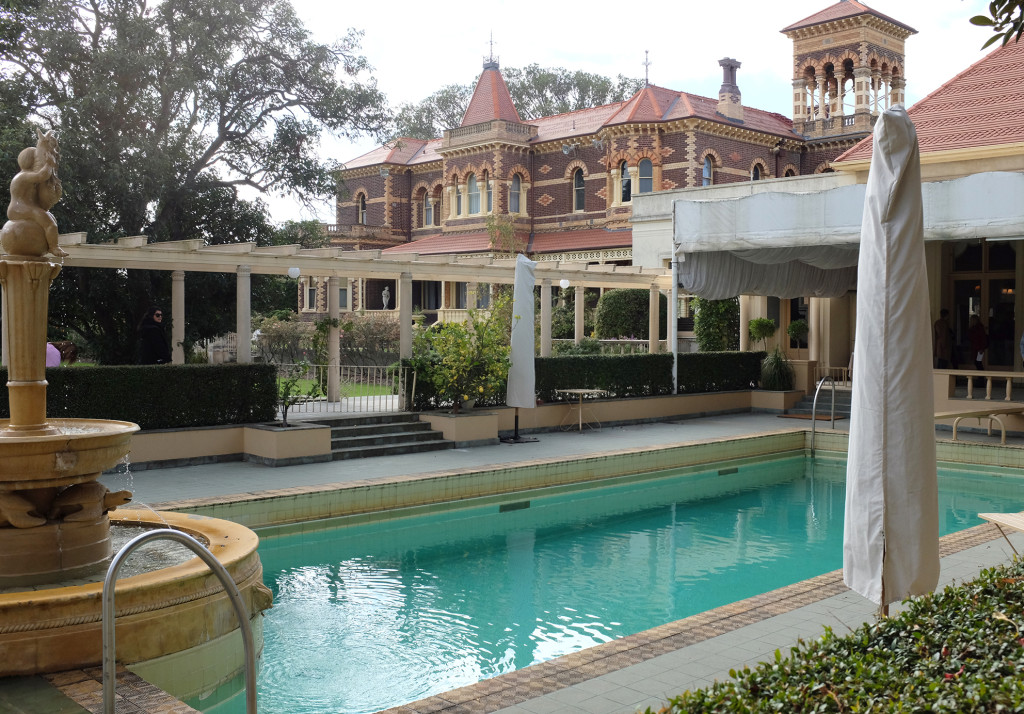 The exhibition is set up over numerous rooms within the house, and as you enter, you are encouraged to select an item from the rack to wear as you wander the corriders.
What do you think?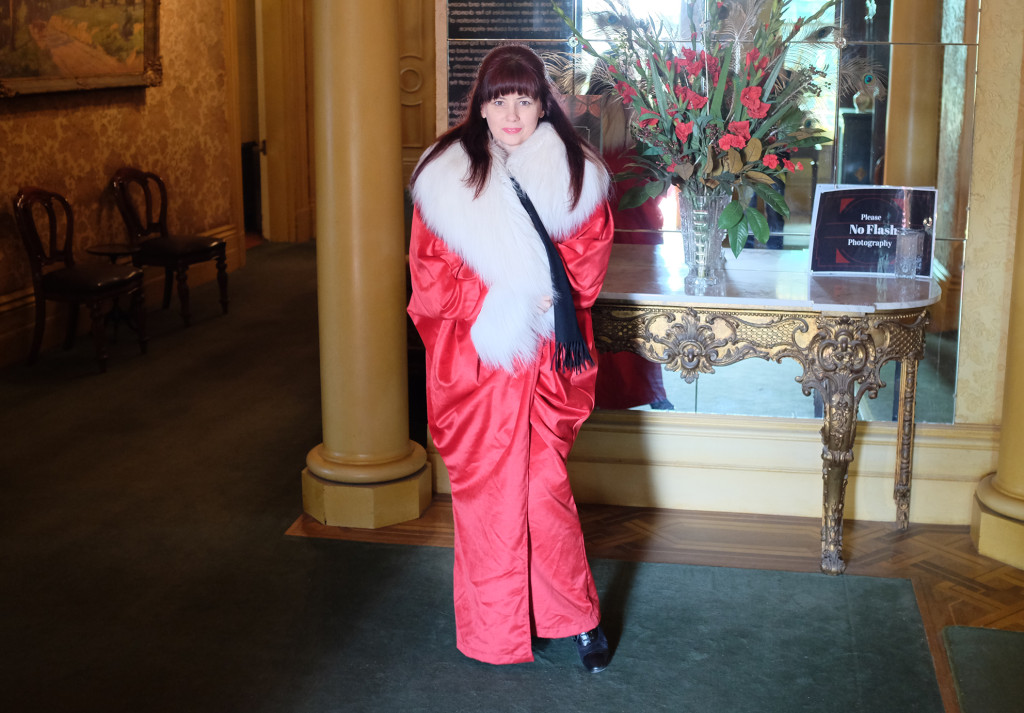 It was fascinating to see the costumes up close, especially those we have seen on screen so far…as of writing, the fourth episode of the series has just been screened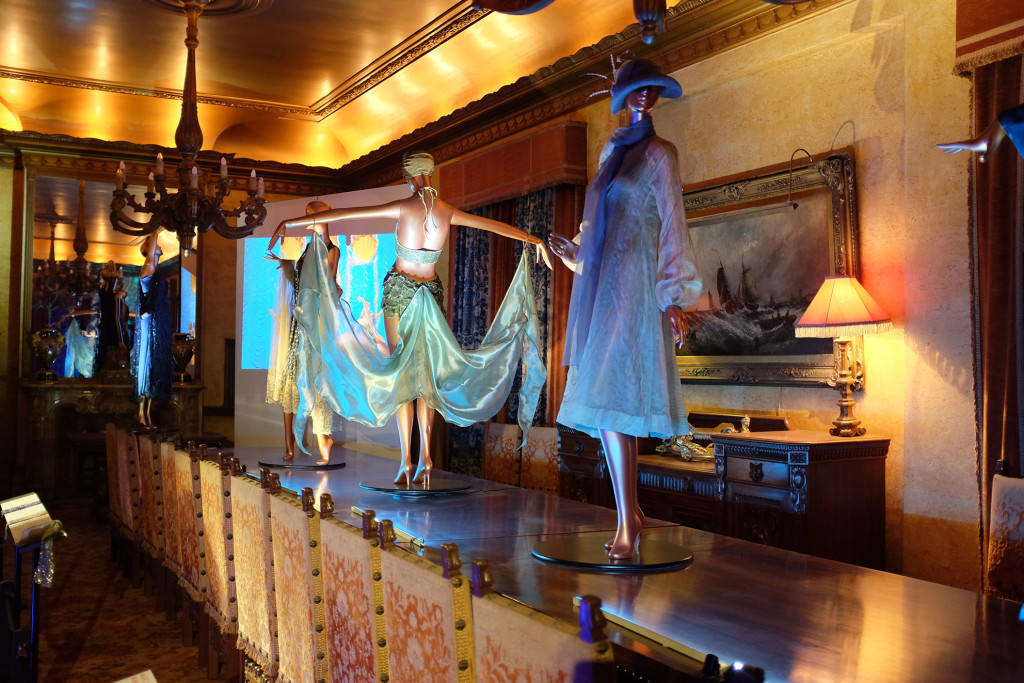 By having the exhibition at Rippon Lea, you are really immersed into the sumptuous surroundings, and almost expect Miss Fisher to fly out of one of the rooms, or come across Aunt Prudence!
Would have been weak at the knees if Inspector Jack Robinson appeared…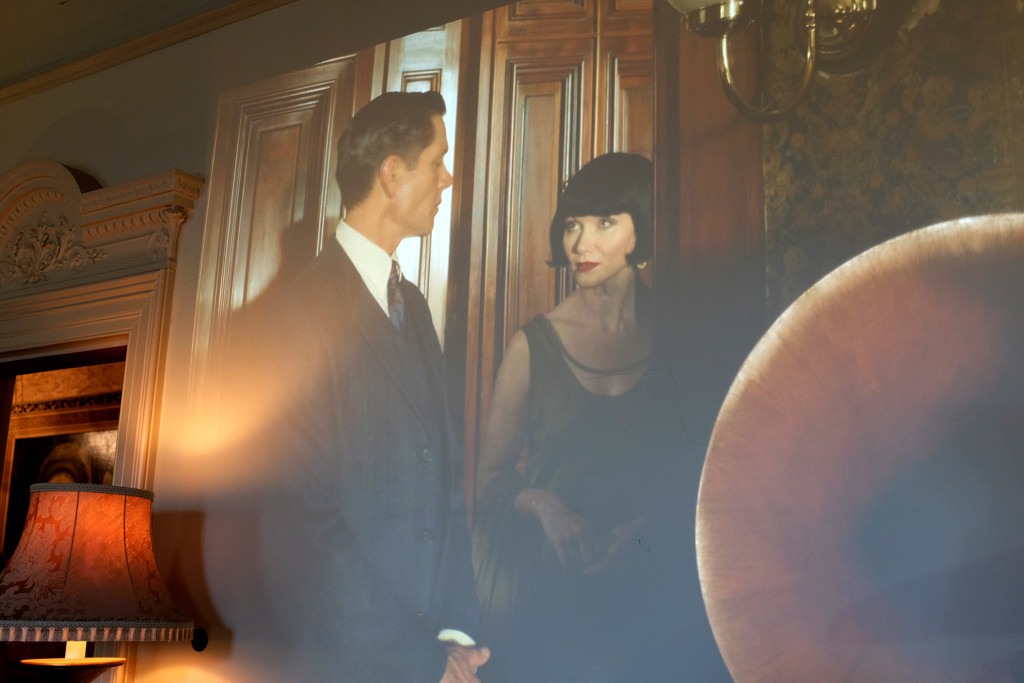 I loved everything, but two outfits were my particular favourites…this one which ironically is not worn by Phryne but appears in Series 3, Episode 7…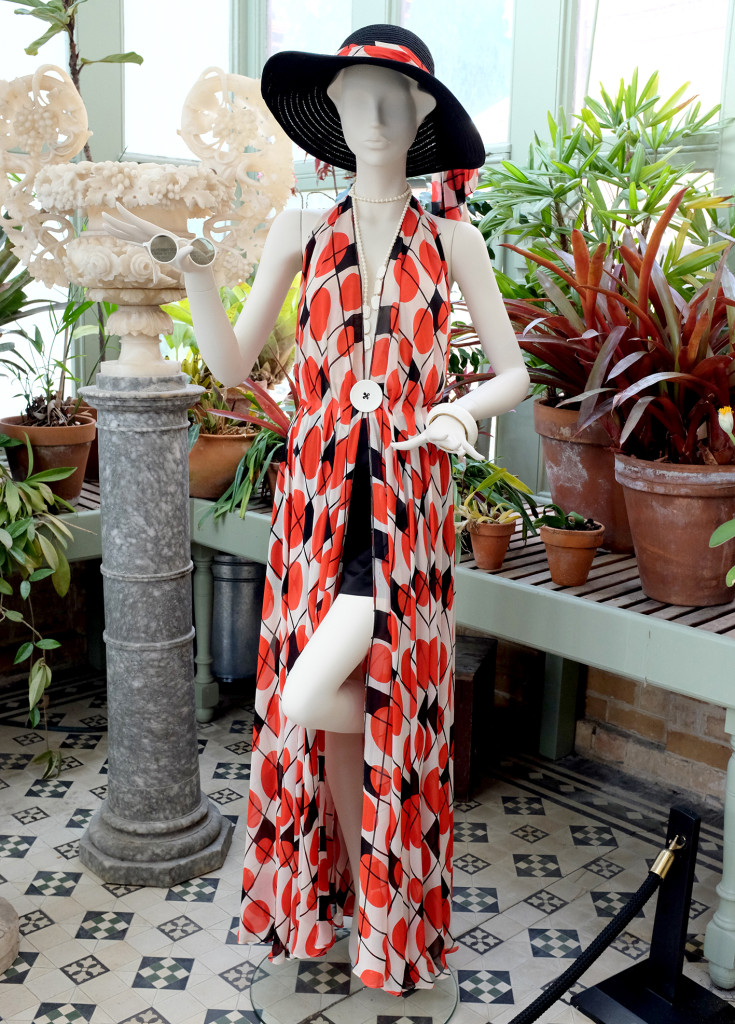 And this coat which has been nicknamed the Pebble Coat…and is worn by Phryne in Series 3, Episode 6…
One room featured some of the jewellery and bags that are used….I love that bag in the middle…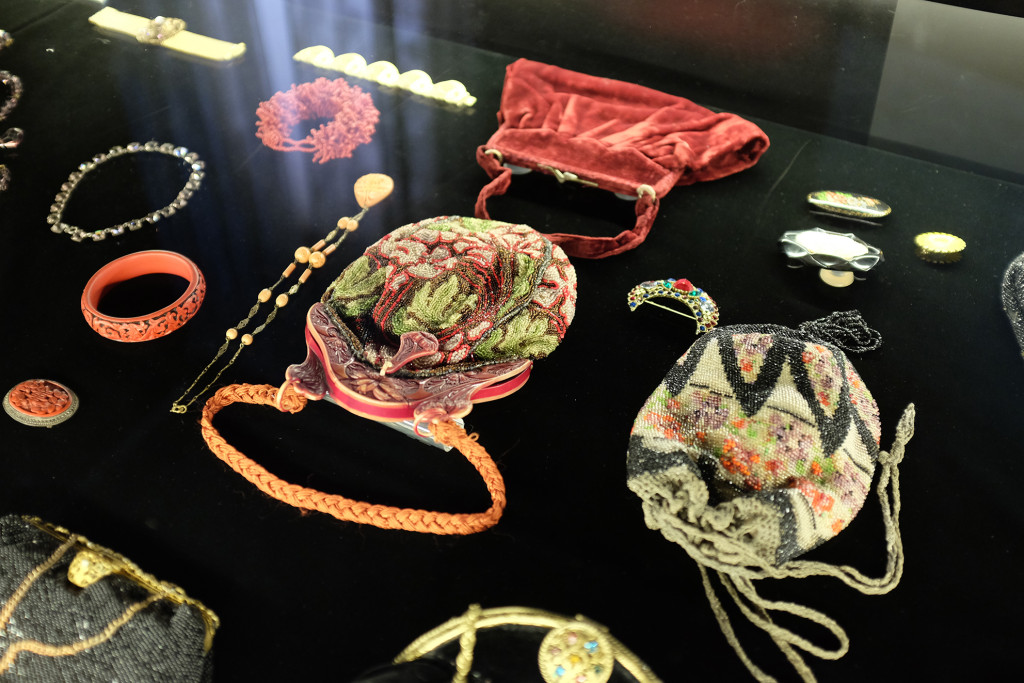 And it is worth paying the $25 for an exhibition catalogue as it is great take home reference for the various outfits, as well as many anecdotes from the cast etc.
There is also an interesting interview with Marion Boyce who is the costume designer for Miss Fisher's Murder Mysteries.
I also indulged in a very special, limited edition bag…one made from rare fabric from Boyce's own collection, and is number 17 of only 17 made…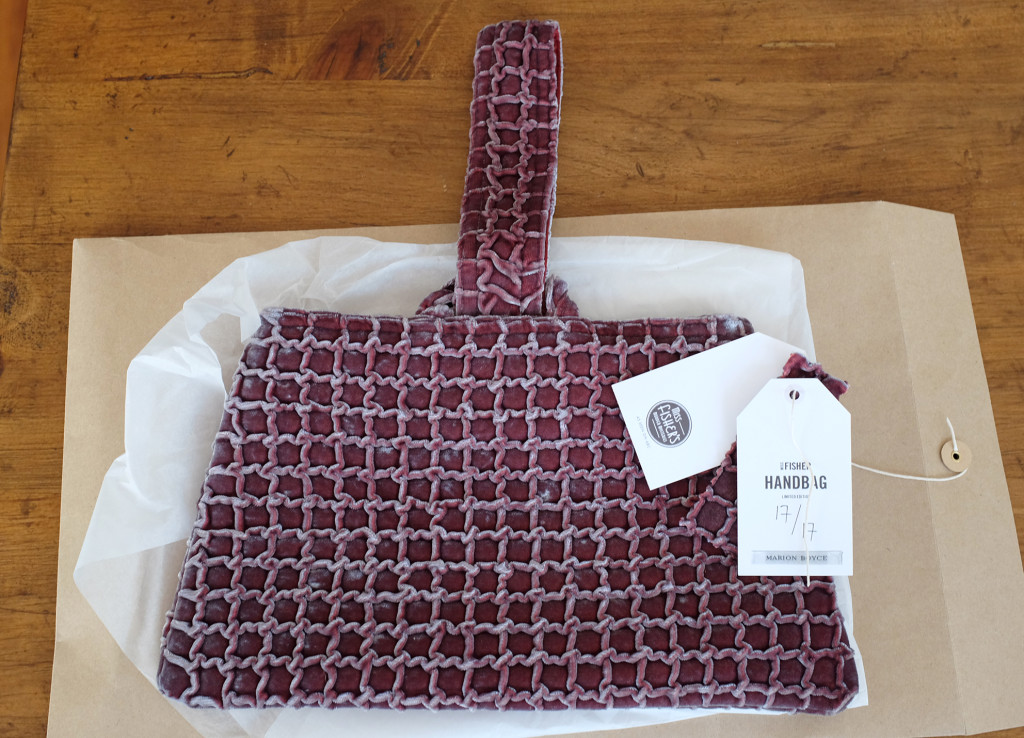 Plus a red lipstick made by Red Earth that Phryne wears, because I am a sucker for red lipstick nowadays!
This exhibition is a must see for any Miss Fisher's fans, but also if you have any interest in fashion, especially from the late 1920s.
And don't forget to allow some time to explore the grounds…there is even a small lake!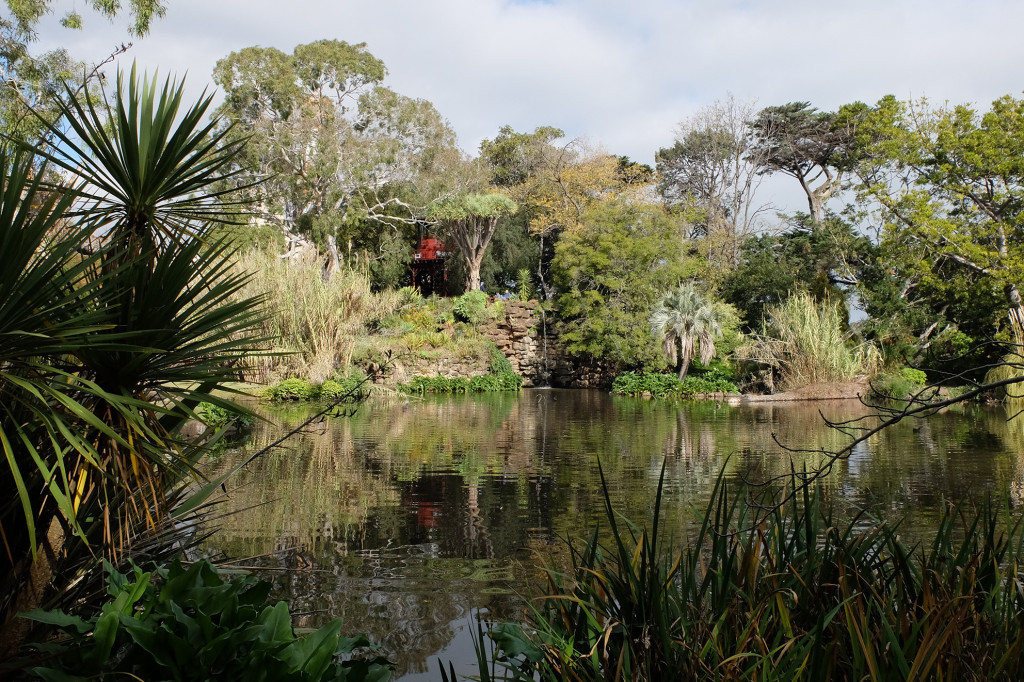 The Miss Fisher's Murder Mysteries Exhibition runs from 1 May to 30 September 2015, and is located at Rippon Lea House & Gardens – 192 Hotham Street, Elsternwick VIC 3185