Sometimes I think that my husband and I are the only tea drinkers in this city…so many cafes/restaurants spend lots of care and attention on coffee, and then chuck a cheap teabag in a cup for those who dare to ask for a cup of tea.
But today proved that there are plenty of fellow tea drinkers in this coffee orientated metropolis…they came in the droves to check out the inaugural Melbourne Tea Festival.
The Festival first started in Sydney in 2014, a concept devised by two Sydney-based tea companies – Perfect South and The Rabbit Hole Organic Tea Bar
In the two years since, it has become biggest tea gathering in Australia and so the organisers decided to bring it south to Melbourne.
And going by the number of people coming through the doors in the hour or so we were there, I would say it has been another success!
There were about 40 stallholders…ranging from just about every tea you can think of, through to tea accessories.
Plus there were various food trucks in attendance, for those who wanted some sustenance with their tea.
Entry tickets cost $15 and as you came in the door, you were given a tasting cup with many of the stalls had brews ready to try…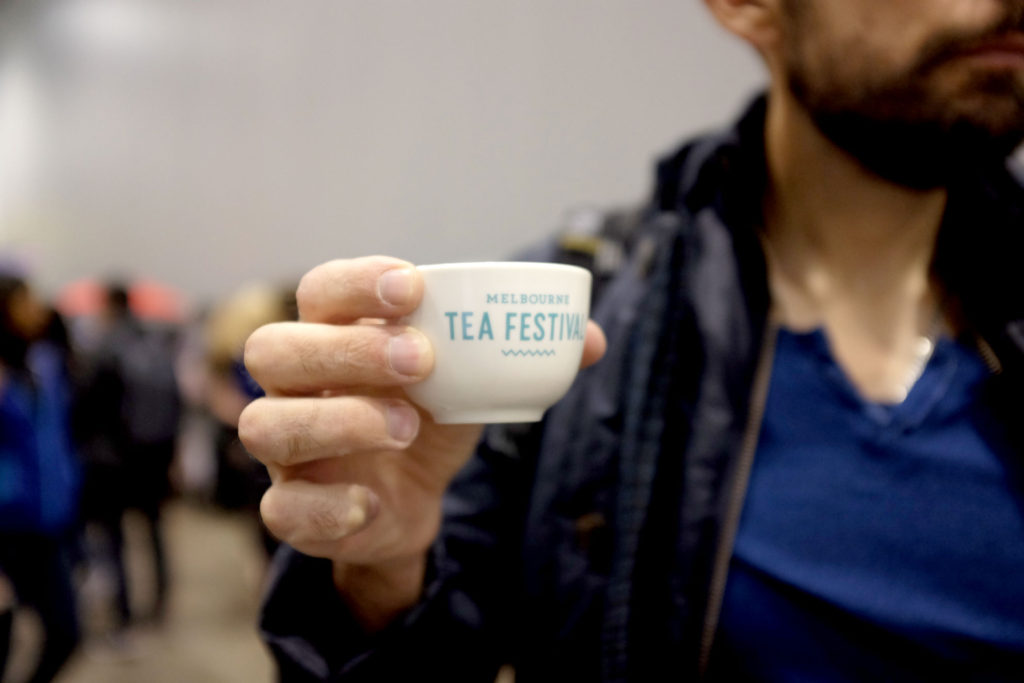 The only minor issue we found with the tasting cups was that there was nowhere to rinse them out between tastings.
As we are regular visitors to tea houses in Melbourne, it was great to see our friends at Storm in a Tea Cup, Travelling Samovar and Cuppa Cha….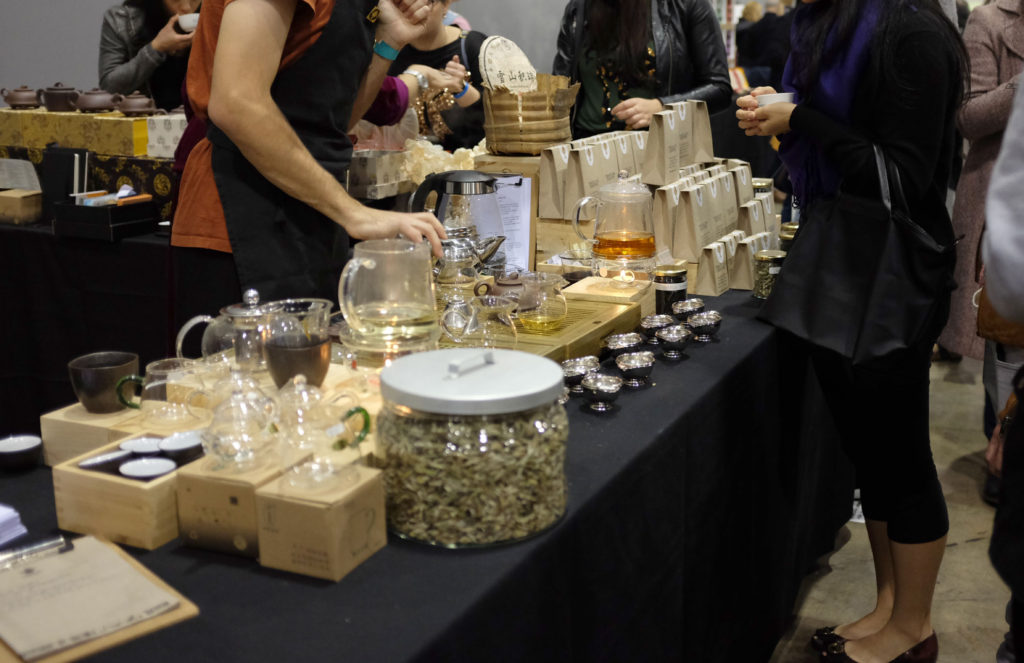 We tried a few teas, and checked out all the stalls, but it started to get very crowded by late morning which made it impossible to even get near some of the popular ones.
However, we didn't leave empty handed… we added a Wild Tree White Tea from Travelling Samovar and a Wild Organic Shu Pu-erh (2004) from Yunan Village to our tea cupboard.
If you are even slightly interested in tea, it is definitely worth heading to one of the Festivals, whether in Sydney or…fingers crossed it happens again…in Melbourne.
And for all those cafes/restaurants who aren't giving tea the attention it deserves, take note.
There are many tea drinkers out there and and there are plenty of tea companies right here in Australia providing a huge range of tea to choose from!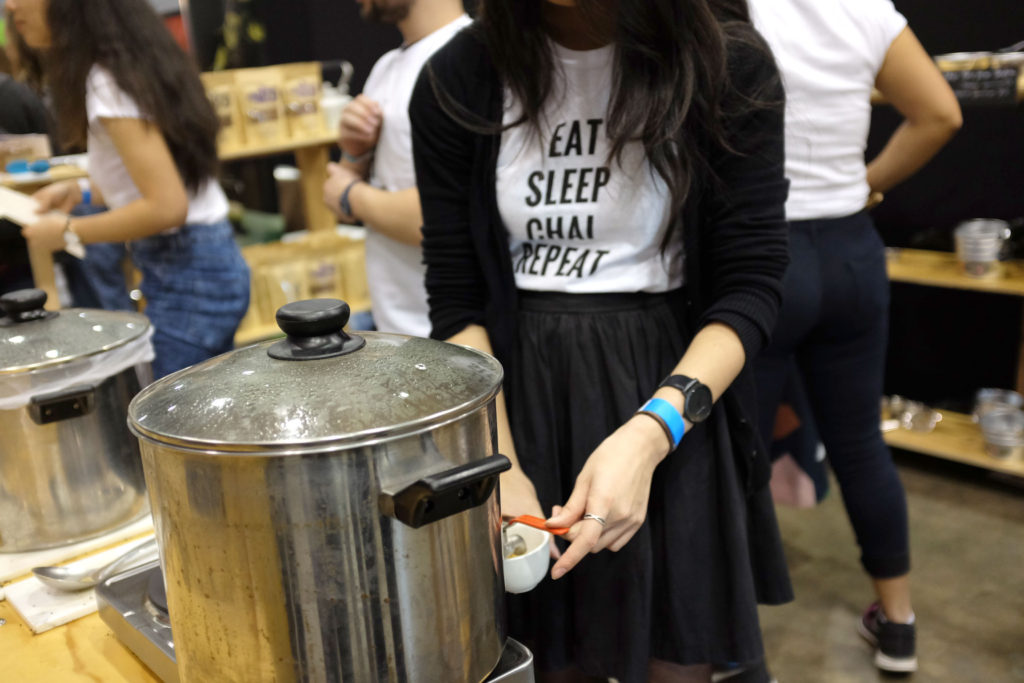 Please note: this is not a sponsored post! My opinions are, as always, totally my own!
Click here for more information on the Melbourne Tea Festival!