I used to hate belts…they never would sit right, and they were uncomfortable.
I didn't wear any belts for years, unless it was a dress that came with a belt.
And then I discovered vintage, and realised that I should stop trying to fit into clothes that were not made for my shape, and embrace my hourglass figure with all its curves!
After 40+years, I finally figured that out…with some help from those who know about these things.
All this means that I have now fallen in love with belts…specifically waist belts or cinch belts…belts that sit higher, not around the hips.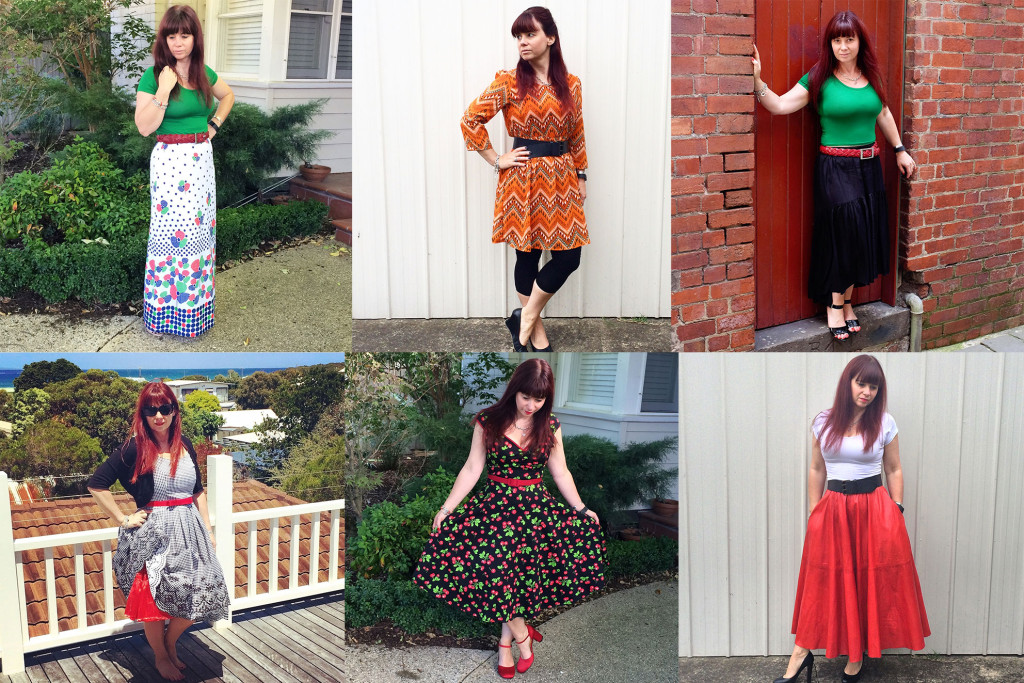 But there is a bit of a challenge with these kinds of belts…they are not that easy to find in your normal retail shops…and if you do find them, they can be on the pricey side.
The best place to source waist belts is in vintage stores and op shops…you never know what you might find!
I have started a little collection which is slowly growing…the one I have found most handy is a black leather one, bought for the grand total of $5!
Now if I go past an op shop, I can't resist going in and checking out what belts they have…a cheap investment can make you look a million dollars!
And a handy tip, get a basic black and maybe a brown one, but don't ignore colour…a coloured belt can add some pizazz!
A belt can dress up an outfit…or dress down. It can create shape, and emphasise your waist
It can also help to elongate your legs if you are short…like me!
I have found that I can adapt my older dresses which are now too big for me, by cinching in the waist with a belt.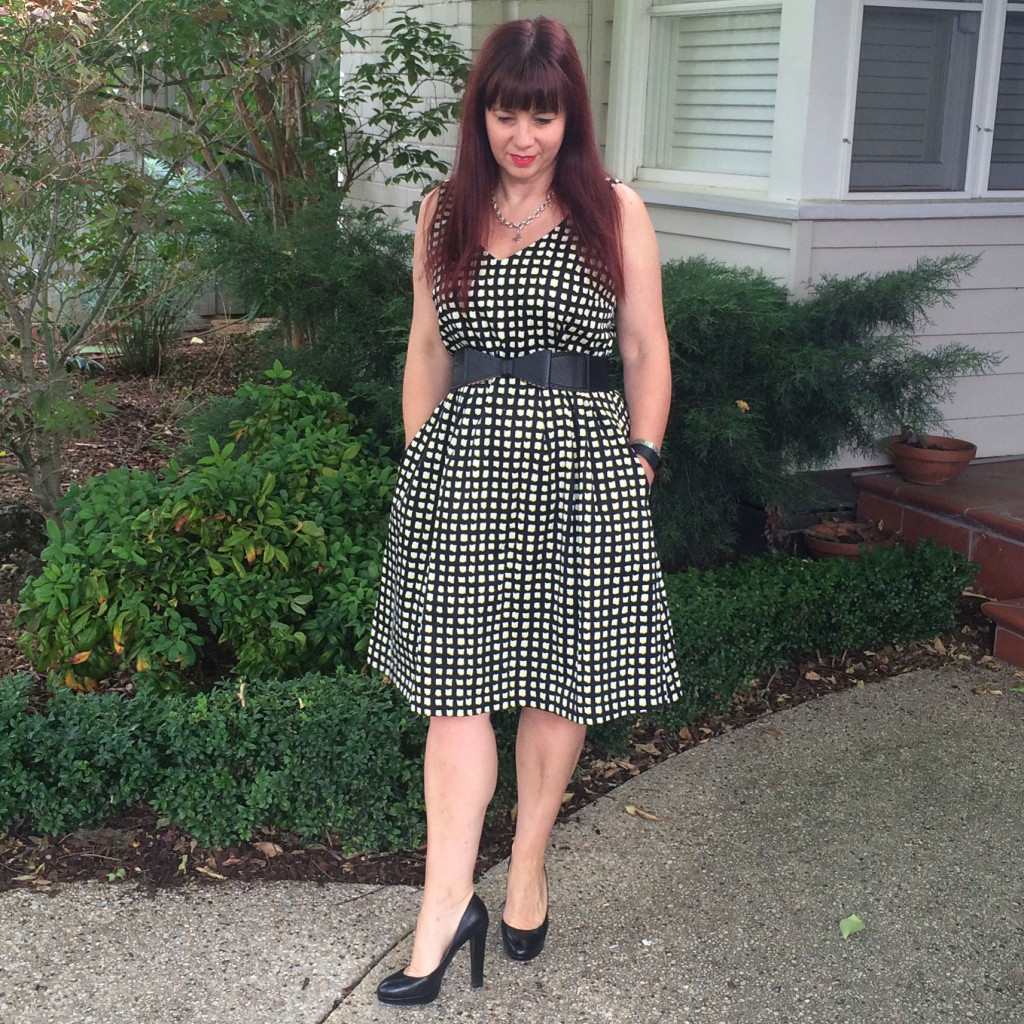 A belt also helps to tie an outfit together, such as a skirt and top…I have created new looks by using what I have in my wardrobe and adding a belt.
And I should mention one surprising benefit…I have found when I wear a wide belt, it makes me sit up straighter, and stops me slouching…a rather bad habit of mine, especially when sitting in front of the computer!
However, I should say that a belt worn around the waist won't suit everyone. If you don't have a defined waist, then this may not work for you.
But try it before making a decision…experiment!
You might find like I did, that a well chosen belt can totally make an outfit…and that is the magic, right there!
Do you love belts? Any other suggestions on where to find waist belts – please share!