Hope everyone is enjoying this lovely long weekend…apologies to those who don't have today off!
I have selected a very interesting magazine for this week's Mag Monday…and one which will interest my fellow bloggers…its called Blogosphere Magazine!
Blogosphere is a UK magazine "for bloggers, about bloggers"…and is a relatively new publication as it was only launched round October last year!
It isn't a magazine that you will find on the shelves at your local newsagent here in Australia…but the mention of it on a few overseas blogs meant caught my attention!
So much so, that I tracked down, and ordered a bundle of the first three editions….luckily our Aussie dollar is fairly strong against the pound at the moment!
I have to say there was a little excitement when the parcel landed in my postbox, and it didn't take long before I delved into the world of Blogosphere!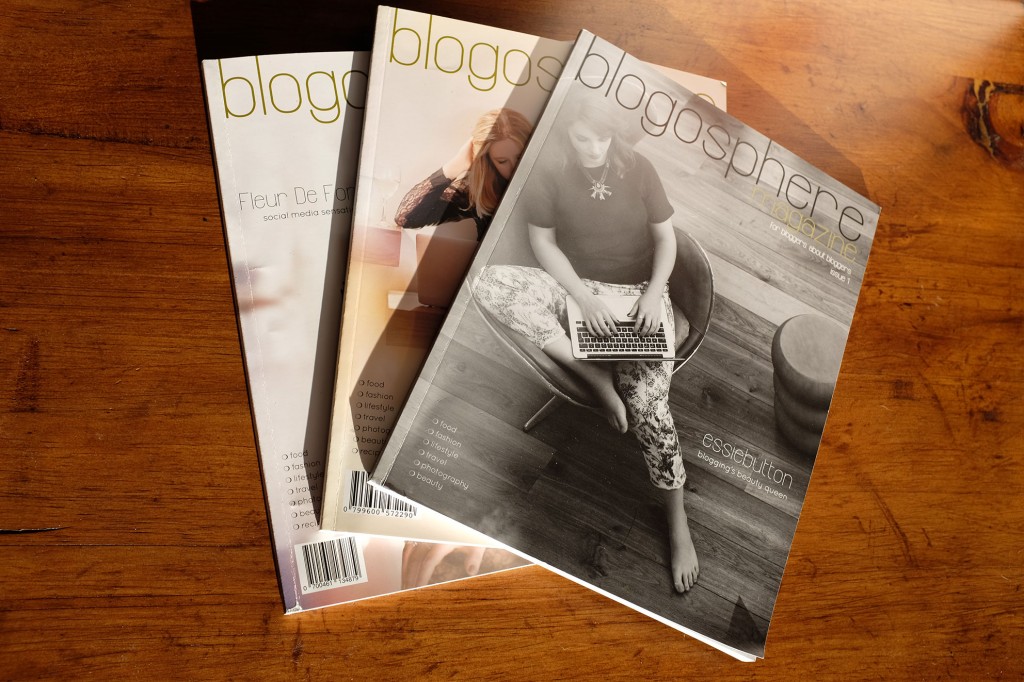 Blogosphere is a beautifully presented magazine….no glossy, shiny paper here! For my fellow Aussie readers, it's printed on matt paper similar to Frankie and Peppermint magazines…and I just love it!
And it is not full of ads which is refreshing…each issue is chock full of articles!
So what's inside the covers….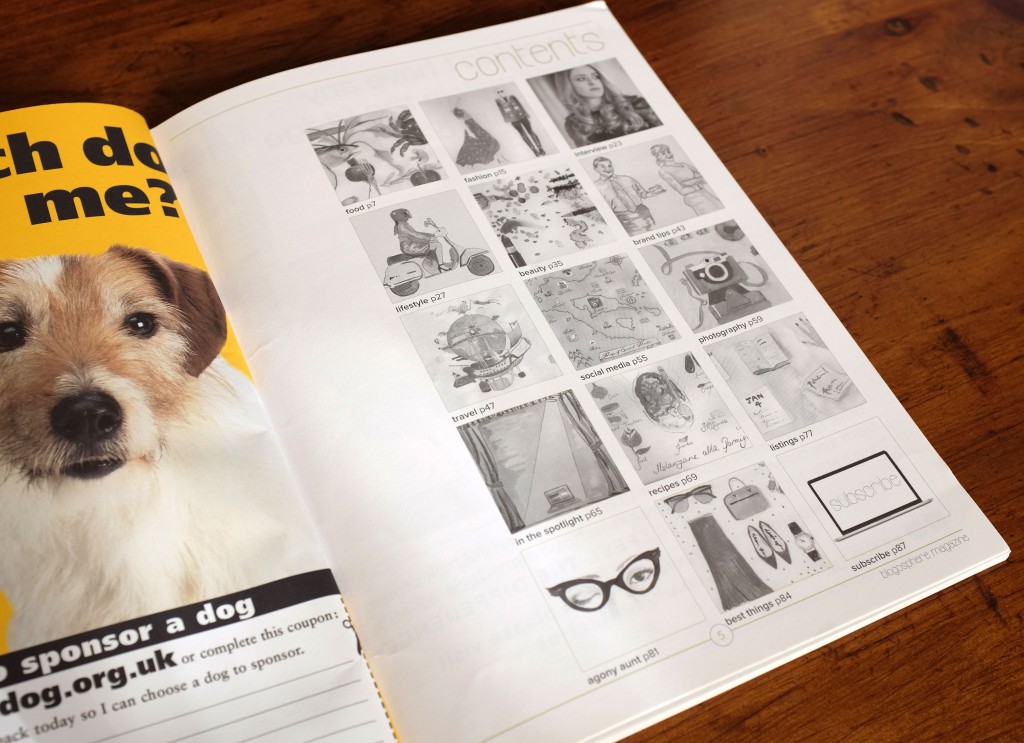 Each issue, a team of bloggers write about blogs they have found across a range of categories including food, beauty and photography.
Each blogger selects 5 blogs, and then each blog has one of their posts featured so you not only get a recommendation, but you get to read an example of their writing!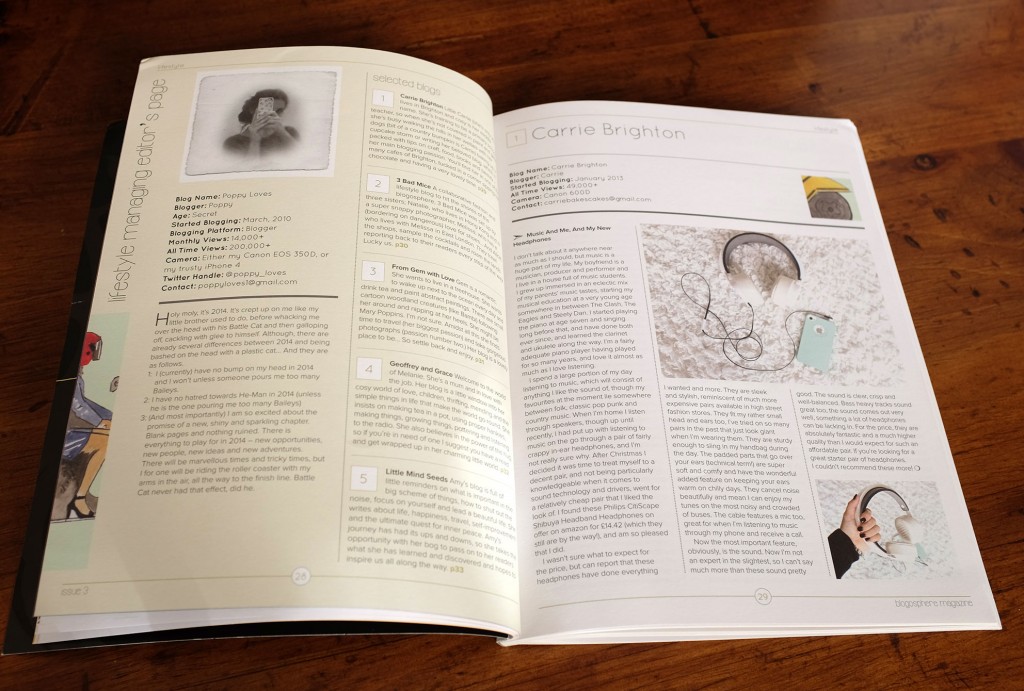 It's like having snapshots from a variety of of established and "up and coming" blogs!
There are also some interesting facts about each featured blog, such as when the blogger started blogging, their all time views, what camera they use, contact details etc.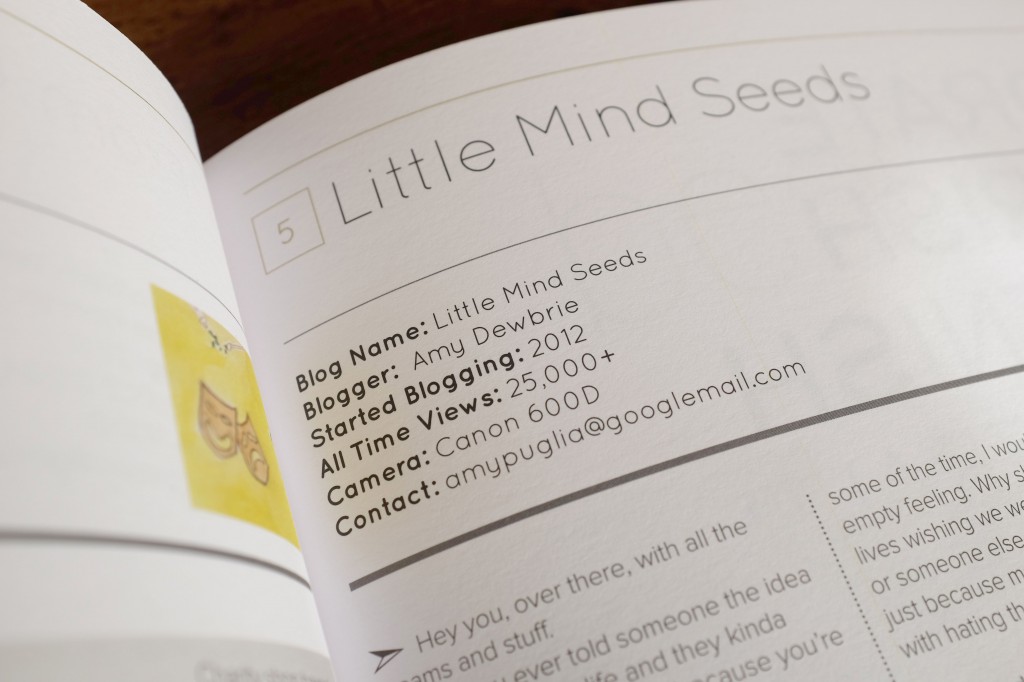 And near the back of each issue is a comprehensive list of all the blogs mentioned.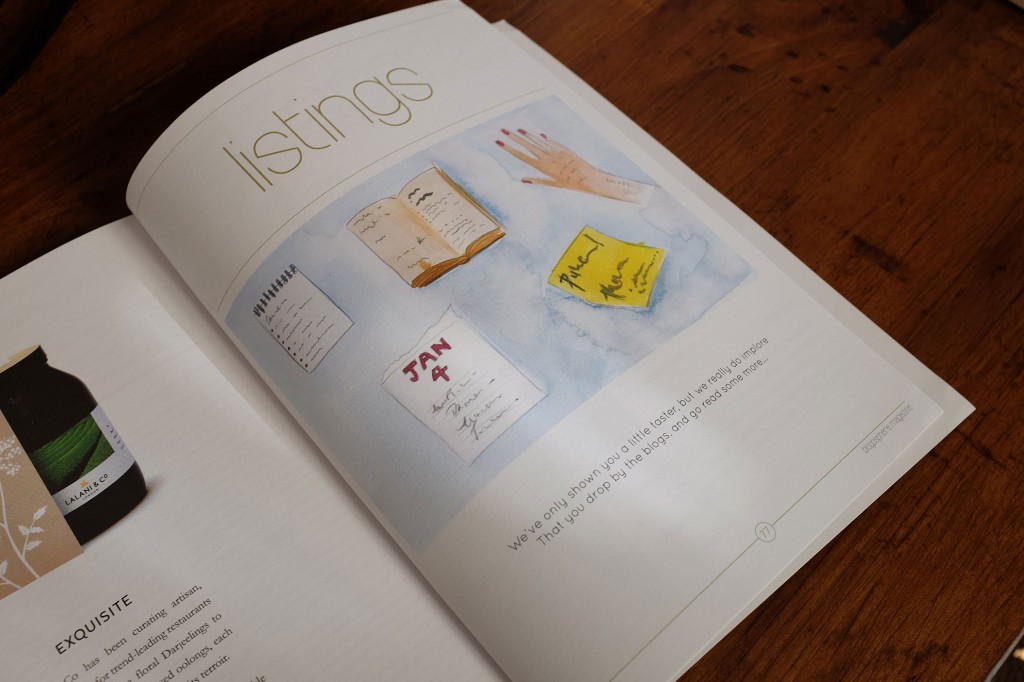 Mixed in with all this are a number of useful articles which provide information and advice.
For example, in Issue 3, there is "Tips for Brands working with Blogs" and an article all about Google+….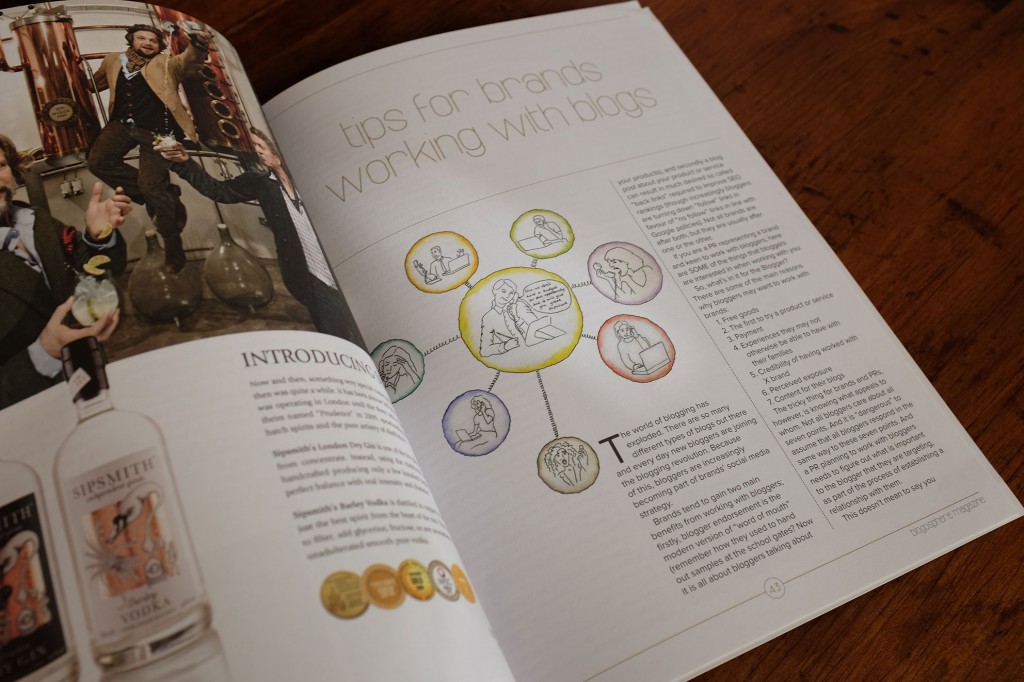 Would be nice to perhaps have an international blog section, but as I said earlier, this magazine is aimed at UK readers!
However, as we all know, blogging crosses all time lines and hemispheres, so this magazine can be enjoyed by bloggers everywhere!
I certainly enjoyed reading about the blogs, and discovering new ones
And as a relative newbie, I will take all the advice and inspiration I can get!
Blogosphere magazine comes in both print and e-book versions….I prefer the print version, but that is more expensive to get here.
And I should mention that the magazine donates 10% of all profits of each issue to a charity…a different one for each issue!
Currently, there are three past issues available with a fourth being released only in the last few days!
Will I save up and buy the latest issue…highly likely!