Tucked away at the top of the city, is a lane named after one of our very own celebrities…Divinyl's singer Chrissy Amphlett.
Originally, this lane was called Corporation Lane 1639…in fact, in Melbourne, many minor laneways are given the default name "Corporation Lane" with an identifying number.
But after two years of lobbying and a petition of over 7000 signatures, this rather unexciting lane began a new life as Amphlett Lane and was declared open in February 2015.
It's location behind the Princess Theatre as well as the Palace is perfect, as Amphlett performed in both these venues during her singing career.
The lane doesn't have the colourful street art of Hosier and AC/DC Lanes…looking down it reveals nothing but the back doors of the theatre (to the left) and the Palace (straight ahead)…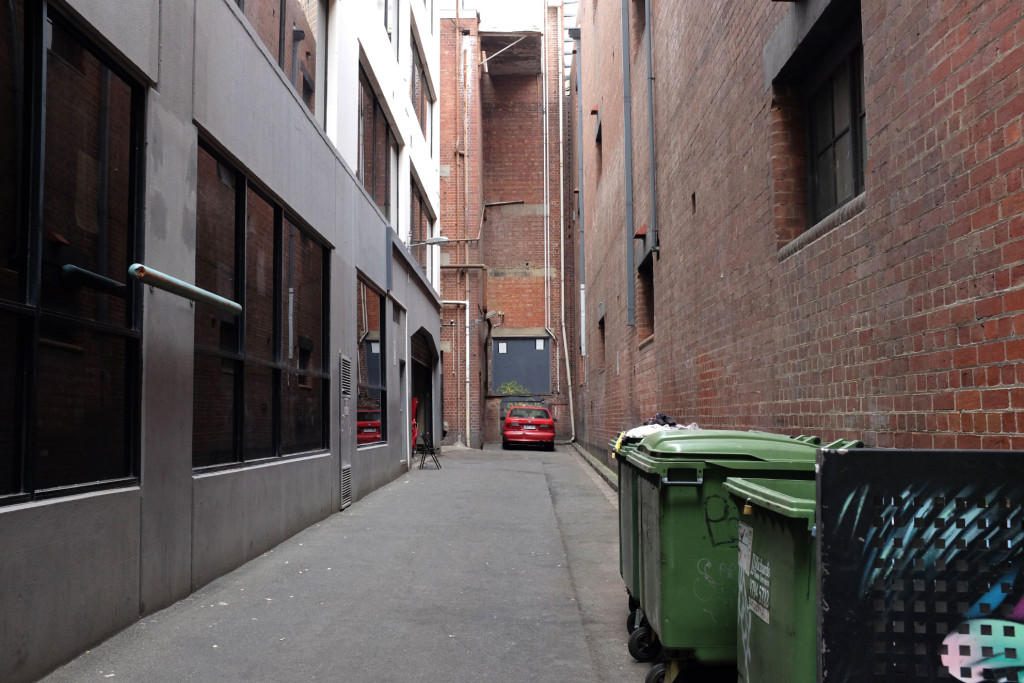 Instead the feature is a large artwork created by Tasmanian artist Peter Gouldthorpe, at the entrance featuring Amphlett's ironic school uniform and her four beloved dogs.
The black Pekinese was called Holiday (after Billie Holiday), who stands guard along side Saki and Tuppence, as well as her Dalmation, Dobro.
You really feel like those pups watching everything and are making sure that all is right in their owner's lane…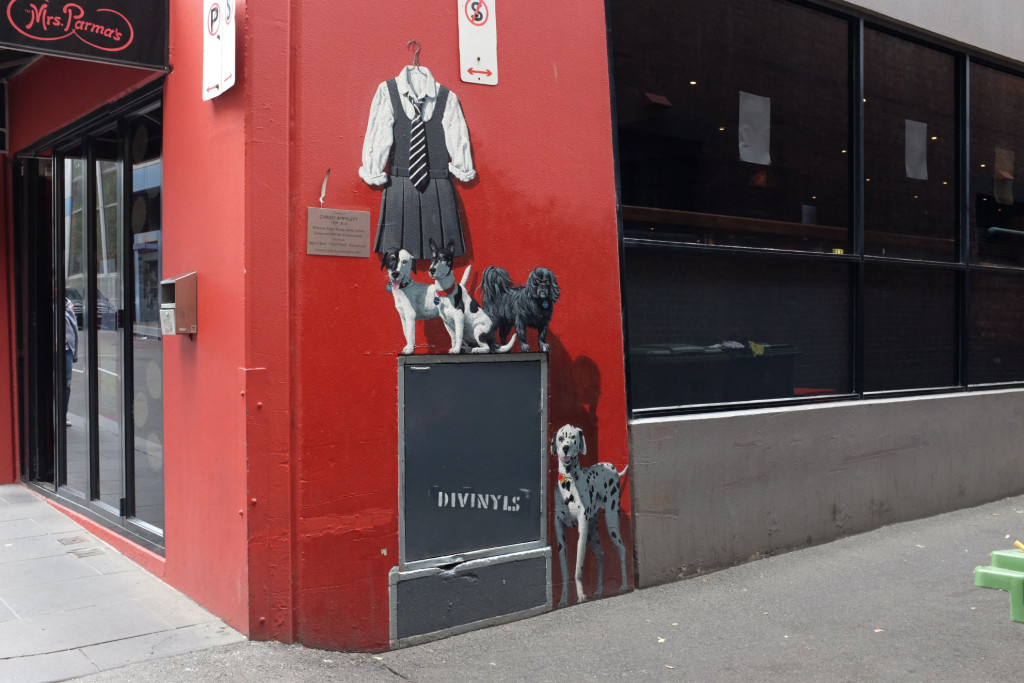 Born in Geelong, Chrissy Amphlett rose to fame in the 1970s as the front woman of the Divinyl's…famous hits include Pleasure and Pain, The Boys in Town and I Touch Myself.
The band was inducted into the ARIA Hall of Fame in 2006,
Amphlett wasn't just about the band…for example, she was also in a couple films and as well performing in stage musicals.
She was just 53 when she died of breast cancer in 2013…she also suffered from Multiple Sclerosis…a double health whammy that is just so unfair.
So next time you are at the top end of the city…wander down Little Bourke Street and see where our First Lady of Rock has been immortalised forever….RIP Chrissy…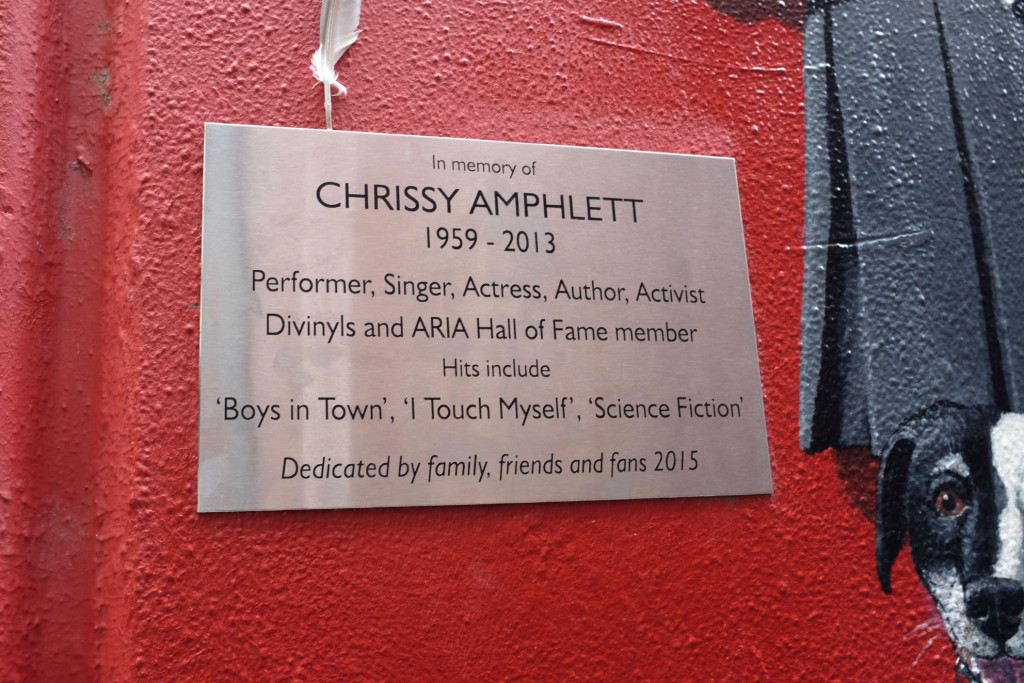 Amphlett Lane is located off Little Bourke Street, just near Spring Street. It is easily accessed on foot.
Did you ever see Chrissy Amphlett perform live….share in the comments below as I would love to know!