Please note: this is not a sponsored post! My opinions are, as always, totally my own!
I love a good gadget, and I also have a keen want to ensure good security around the home.
So when I started to see the ads on TV for the Ring Doorbell, I was curious.
This doorbell is more than just an alert that someone is at your front door…it also allows you to be "there", even when you are not!
Confused?
The Ring Doorbell is a doorbell, webcam and video intercom all in one…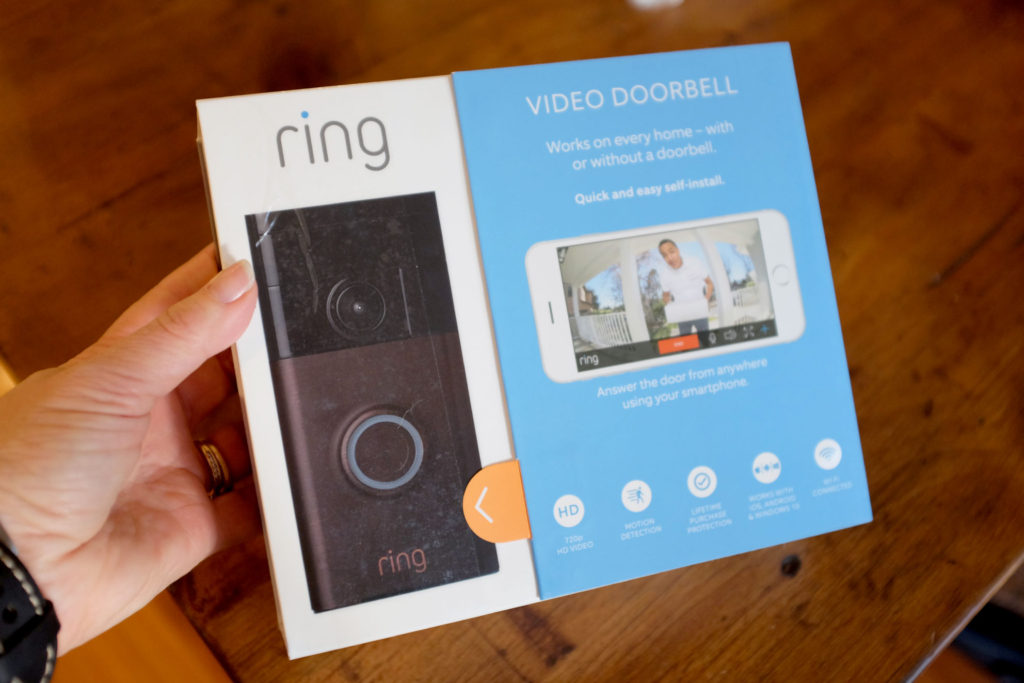 It connects to your wifi system which allows remote access and two way communication.
You get sent motion notifications if anything moves in your front yard, plus you can log in to see a live view at any time.
And if anyone rings the door bell, you can answer via an app your smart phone/tablet from wherever you are!
Genius!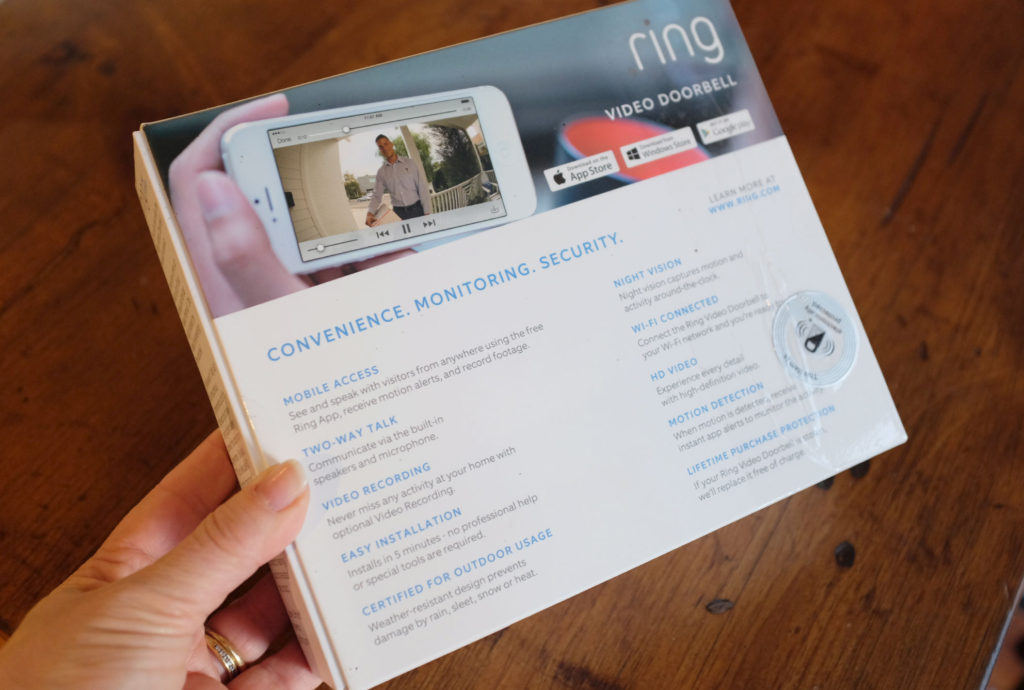 You can also give other people access to the camera…for example, my husband can also use it remotely.
Now I must be honest and say that my first introduction to a Ring Doorbell wasn't positive.
I bought one and connected it to our wifi system but immediately had two issues.
One…the motion detector in the doorbell was faulty…and two…our antiquated cable modem did not provide fast enough speed to be effective.
It took a while to set up as it wouldn't connected properly…and then when it did, the notification of someone at the door took too long to come through.
The email support from Ring wasn't brilliant, so I gave up and back it went for a full refund.
Fast forward to a few months later, and we now had NBN connected via a shiny new modem….so I thought I would give it another shot because I really liked the concept.
Bought another one and found it a whole different experience!
The doorbell connected to our wifi system with no issues…it was working seamlessly within minutes.
It comes beautifully packaged…similar to Apple products where you get everything you need to install it, including screw drivers and leveler….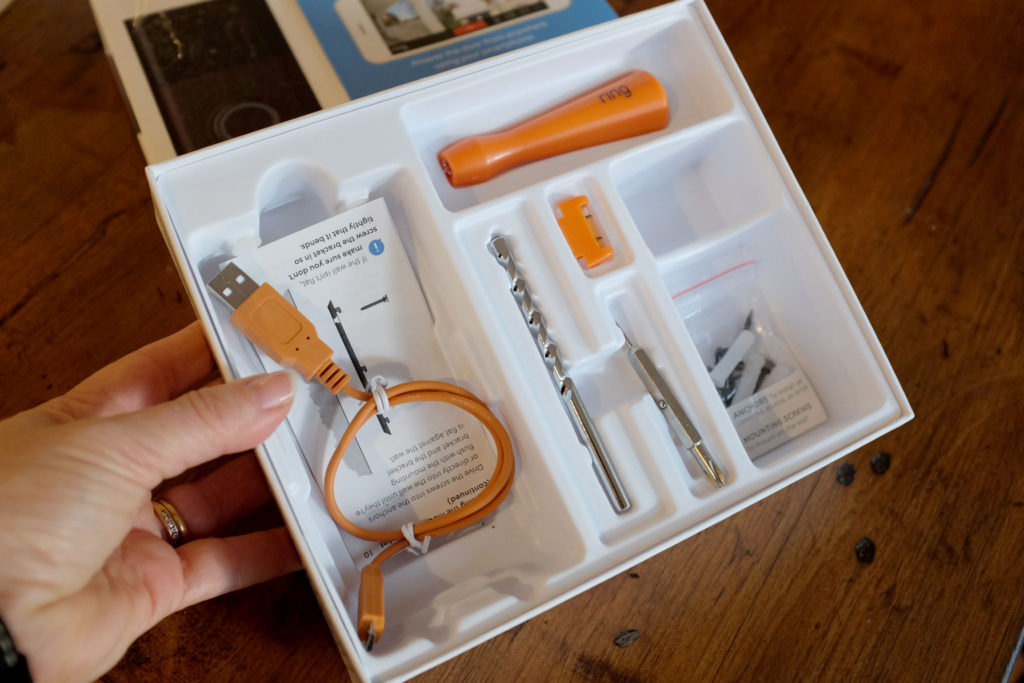 Now, this particular Ring Doorbell model runs on a battery – you do have to charge it occasionally…more if it is activated frequently.
But the good new is you can get it hardwired, just like a regular electric doorbell.
At the moment, I am still running ours on battery, but have only had to charge it once in about 6 weeks of use….it sends you a message if it is getting low.
All in all, we are very happy with it!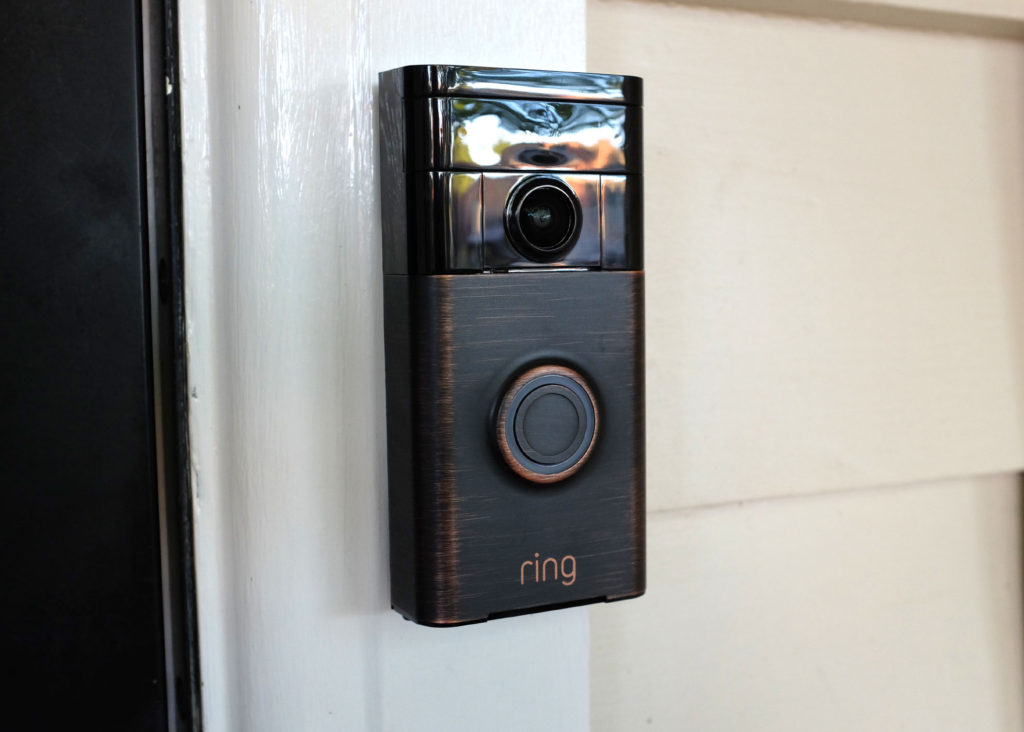 We can see immediately if someone has entered our front gate, and can check who is coming and going from the house if needed.
The image is clear enough to see and recognise faces…perfect to catch out that would be intruder although fingers crossed, we never have the fright of experiencing that.
Would share an example of a video but sorry…security issues and all that…but if you go to the Ring website, you can see featured videos and user stories which will give you an idea of what it can capture.
You get a month free of video recording storage, however after that it is $4 a month…an added cost but worth it for peace of mind…your videos are stored for up to six months and you can download at any time.
The doorbell itself is not that cheap…approx A$299…but it is a hell of a lot cheaper then installing an inbuilt video system, plus you have the extra security of remote access.
If you are considering purchasing a Ring Doorbell, there is one big thing you have to check…is your internet connection fast enough?
We are unfortunate here in Australia that we don't get the fast speeds that some other countries enjoy, however, if you have NBN and it runs well, you should be ok.
Combine that with getting a Ring that works correctly, and you should be very happy with it!
Do you have one installed? Like it? Share in the comment below….
Please note: this is not a sponsored post! My opinions are, as always, totally my own!