I am guessing you have read the title and gone "how is a boogie board a gadget"…….but this boogie board has nothing to do with sand, sun and surf…and is definitely a gadget!
I was wandering through the airport newsagent when a display caught my eye…always a big mistake letting me loose on my own…
And this is what I discovered….the Boogie Board 8.5 LCD Writing Tablet…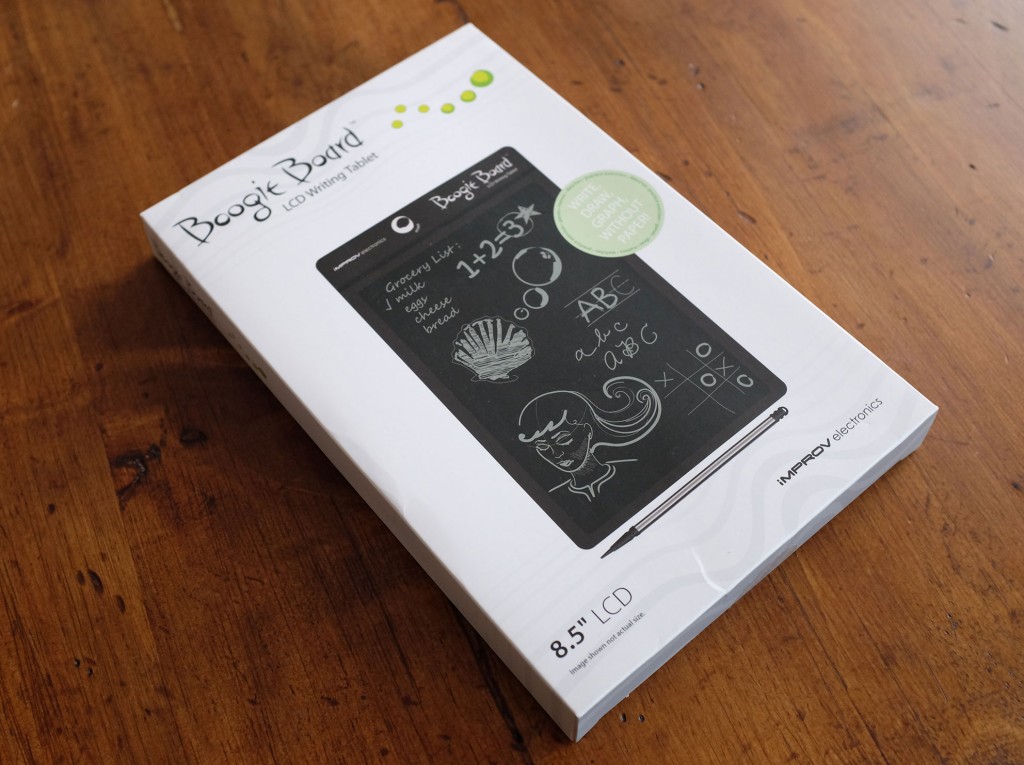 I was intrigued…love a good gadget….so soon one was mine and packed safely into my hand luggage…and its been sitting neatly in its box ever since we got home from that trip.
With the invention of tablets such as the Galaxy and ipad, you will probably think what would be the purpose in a LCD writing tablet….
However,  it is not the aim of the Boogie Board to compete against those more advanced gadgets….it's aim is to be a tree friendly alternative to using notebooks, sticky notes etc.
I like that the Boogie Board isn't trying to be complex…basically, this gadget is designed to replace using paper for notes, which are then quickly discarded….that's it!
The company that produces Boogie Boards states that "tablets and smart phone haven't replaced paper, Boogie Boards will!"
It reminds me of those Magic Slates or whatever they were called, that we had as kids….you drew on the screen and then erased it clean by swiping the slider across.
So what's in the box?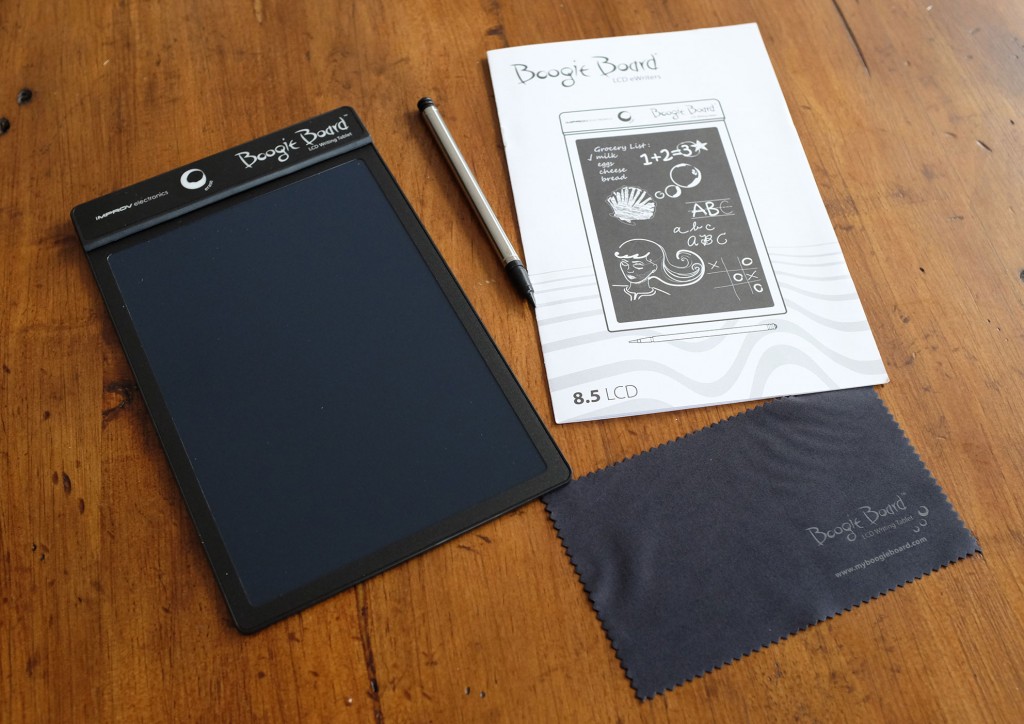 You get the Boogie Board, a stylus, a cleaning cloth and brief instruction booklet….not that you really need any instructions to use it!
Simple…create…then erase…at the touch of a button!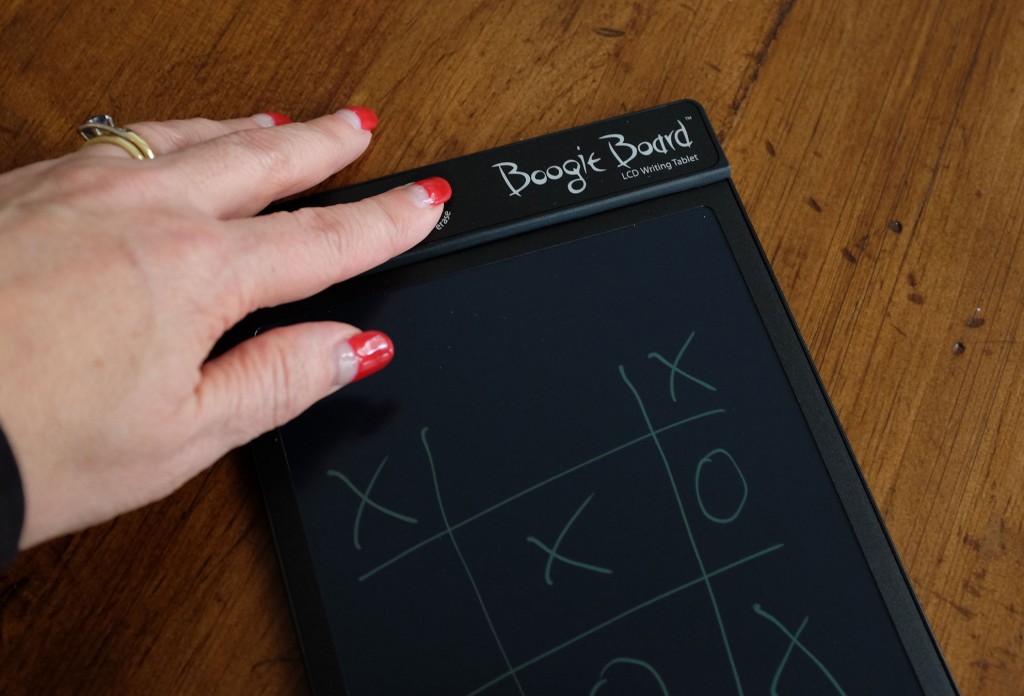 The Boogie Board is very thin….surprisingly thin but then I am used to using my ipad.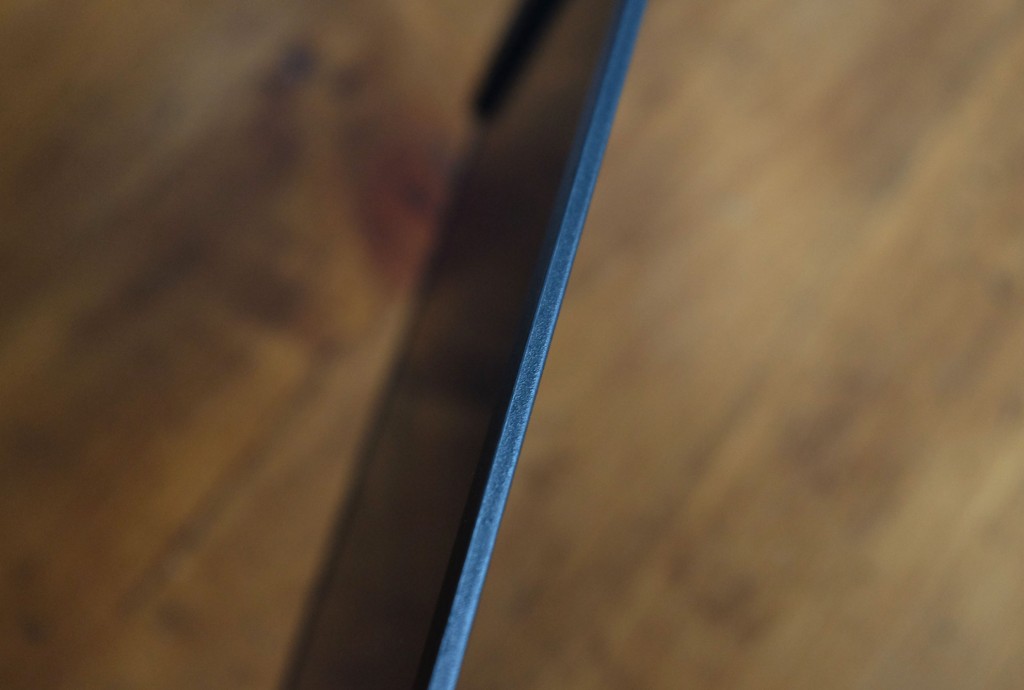 The LCD screen is easy to maintain and keep clean…and even better, it is shatter-proof and scratch-resistant!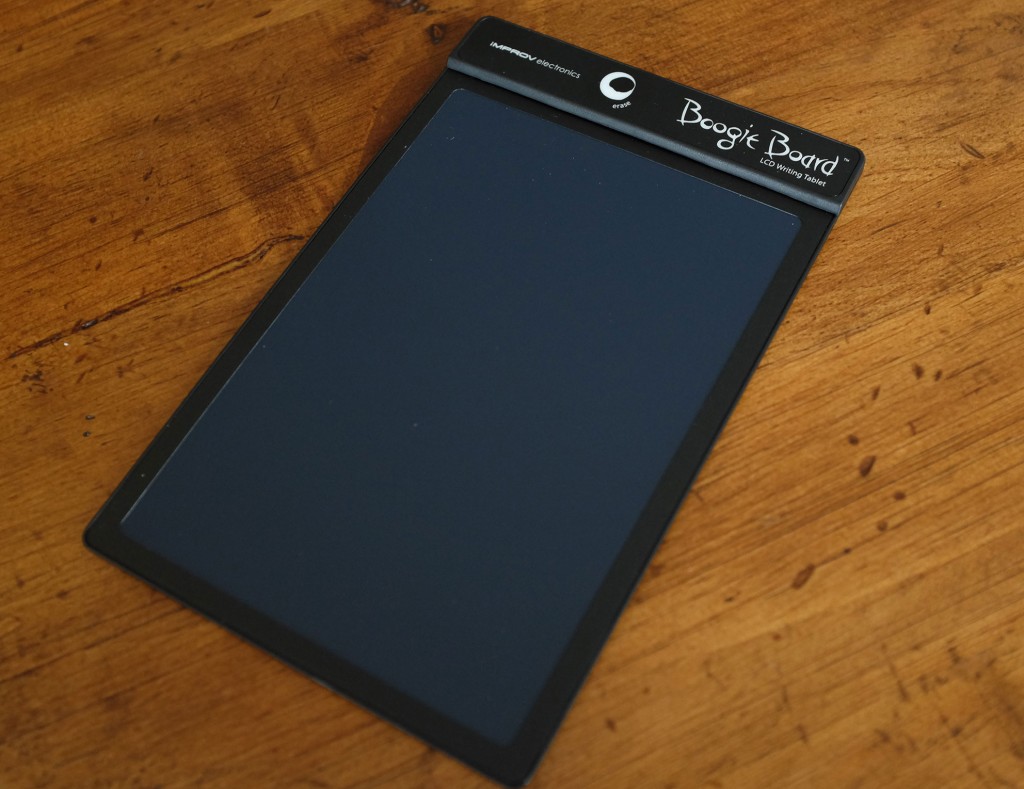 And it is very easy to write on…you can use varying pressure to create different stroke widths….and yes, I totally can't draw!
The Boogie Board is powered by a sealed battery that can't be replaced. However,as it only uses little power,  the battery can last for over 50,000 erase cycles. To put that into perspective…if you do about 20 erases a day, it will last you over six years!
The only downside of this Boogie Board is you can't save what is on the screen….but I guess this could be easily solved by taking a quick snap with your phone or camera.
However, there are other models available, one of which will sync what is on the screen, but that to me is moving into tablet/ipad territory.
This particular model is the original..released way back in 2010….and as I said, plain and simple!
And if black isn't your colour, this particular model also comes in red, pink, cyan, green and white.
So what could the Boogie Board be used for?
Great for playing old fashioned games that you would use paper for…such as Hangman or Tic Tac Toe…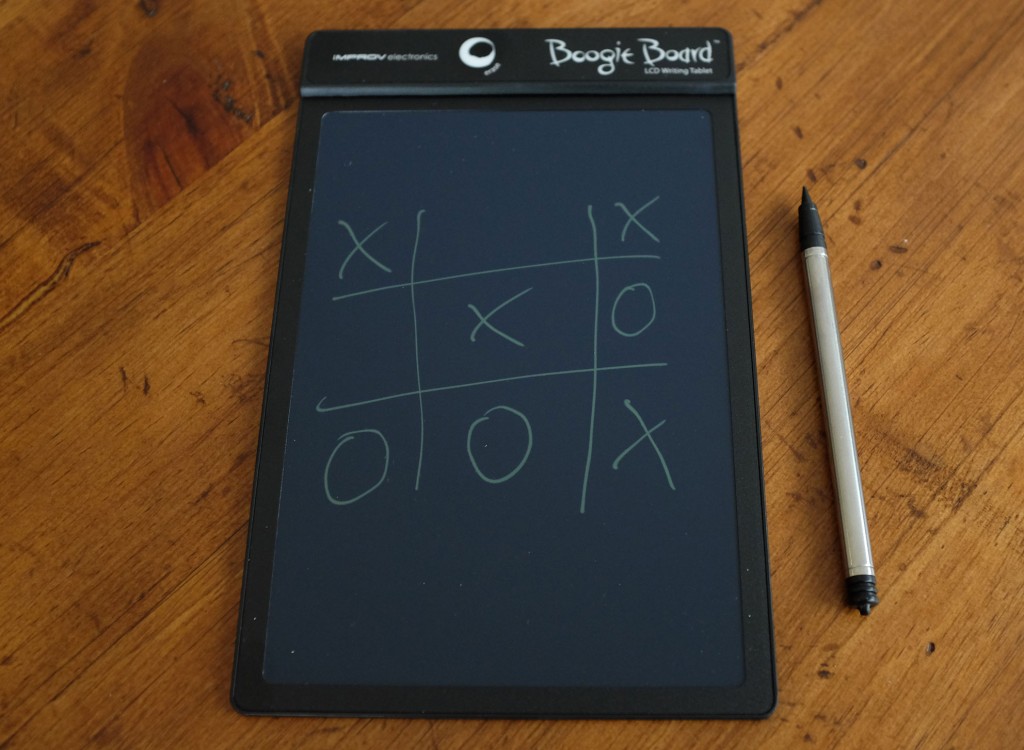 You could hang it on the fridge for adding items for shopping, or to leave messages!
Perfect for kids to practice their writing or do some drawing just for fun….
Coaches could use it for game plans or to keep score.
Those who can't speak for whatever reason could use a Boogie Board to communicate…its light to hold and quickly refreshed ready to use again!
I am going to use it on my desk for the occasions for when I need a bit of paper to make some notes….notes that I would quickly throw away once finished.
If you need some inspiration as to what the Boogie Board could be used for….head on over to Instagram and follow @boogieboardlcd!
Is the Boogie Board worth buying….maybe not….but hey, it is fun to use and I am glad I found it!
Now,  if you will excuse me, I think I might practice my handwriting…its terrible….
Click here to find out more about the Boogie Board and the different models available!