Please note: this is not a sponsored post! My opinions are, as always, totally my own!
Although I love summer and going barefoot, I do have a slight feeling of dread when revealing my winter feet to the sunshine.
I am not sure whether it is entirely due to having thyroid issues…and the subsequent removal of the said thyroid…but I suffer from very dry, hard skin, especially on my hands and feet.
So I went hunting for a solution and then a friend put me onto this magical device…the Scholl Velvet Smooth Express Pedi.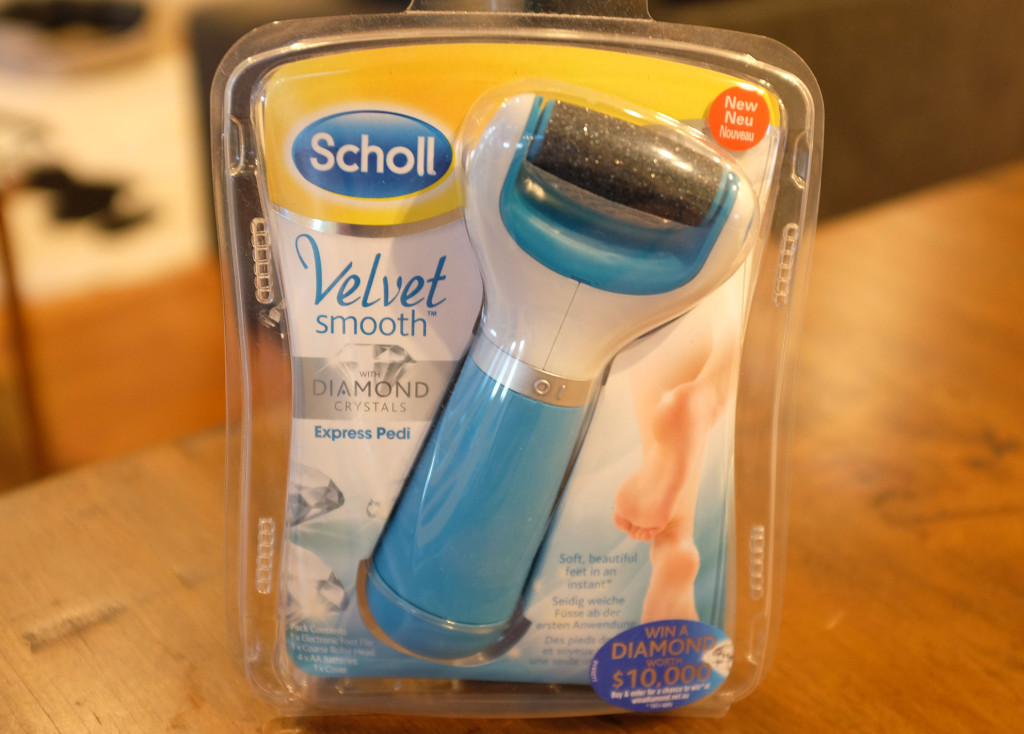 Basically, this is an electronic foot file that has a roller head with diamond crystals to effectively remove rough, hard skin.
It is powered by 4 x AA batteries which are included, however a word of warning…make sure you have some batteries handy as the ones I got with my Express Pedi were already dead!
Once powered up, the device is very easy to use…but firstly I must tell you it should only be used on dry skin…I have been using it before I go to bed.
Simply start the device by turning the silver ring to the left, and the roller will begin to spin at a high speed ready to get to work.
Then it is just a matter of gliding the roller head over your heels etc, exfoliating that dead skin.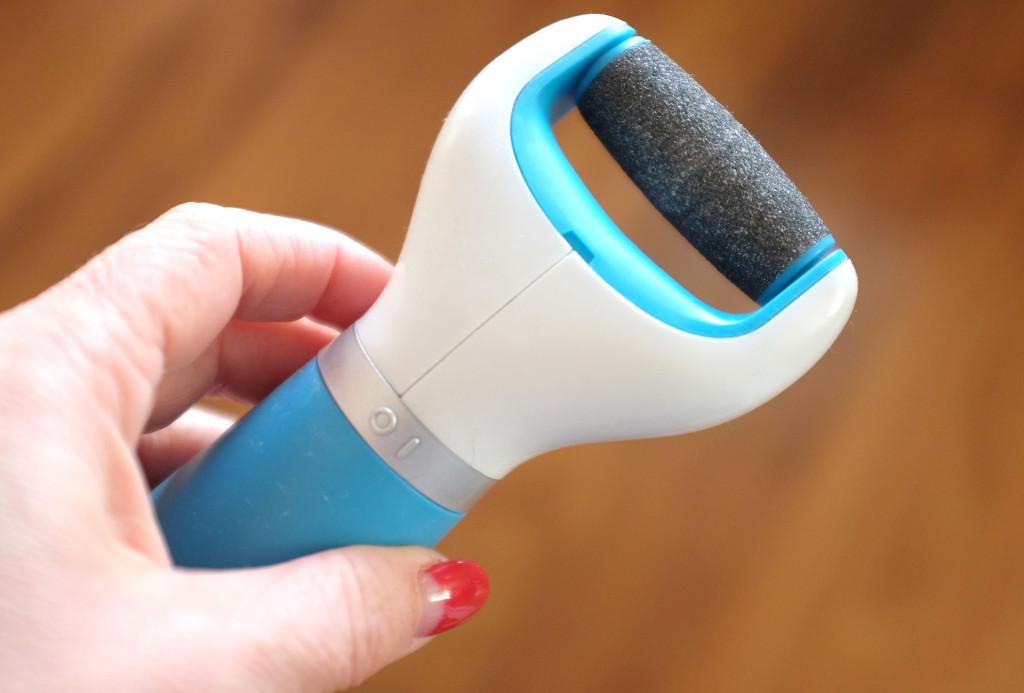 I learned quickly not to press down too hard as the roller will stop spinning….also learned to just gently glide the roller over the skin and let it do all the work.
And the whole process is painless!
Within minutes, my horrible looking heels were looking so much better and 200% smoother…and that was just on the first use!
A big benefit for me is I can regularly do this at home as I am not fond of having my feet done at a nail salon.
Once finished, just remove the roller, clean it and wipe down the unit…a protective cover is provided for storage.
Also, the roller is replaceable once it gets too worn to work properly.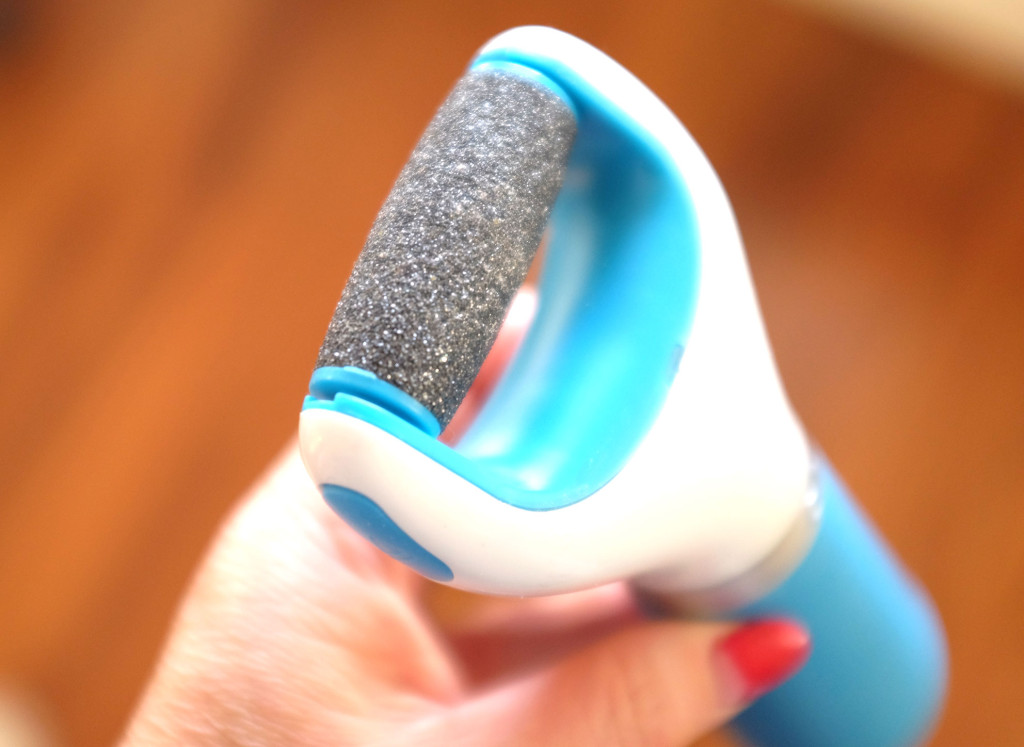 And I will let you into a little secret…when you have finished exfoliating, rinse your feet and then apply some Vaseline…I then put on some socks to allow the Vaseline to sink in overnight…works wonders!
I am not going to show you my feet…I won't subject you to that image…but I can tell you, the Scholl Velvet Snooth Express Pedi does exactly what it is meant to and has made such a difference!
With regular sessions, I will be brave enough to expose these now smooth and silky feet to the sun!
The Scholl Velvet Smooth Express Pedi is available wherever feet care products are sold as well as online.
Have you used the Express Pedi? Does it work as well for you?
Please note: this is not a sponsored post! My opinions are, as always, totally my own!