And just like that, another DonateLife Week has flown past!
Five years ago or so, we really had little knowledge of just how amazing organ and tissue donation is, and all the work that goes on behind the scenes to make it all happen.
Fast forward to today, and we are honoured to play albeit a very small part in making sure that others have the same opportunity that my husband had…the gift of a donor organ.
Last week was busy…we started it all a little earlier with another school talk on the Friday, this time to approx 200 Year 12 students and their teachers.
Then we made it into the Saturday paper…an interview with my husband was part of a feature in the Herald Sun which looked at organ donation from three aspects…a donor family to someone waiting for an organ to a recipient.
Next was an invite to a VIP Opening of an amazing photographic exhibition which documented the organ and tissue donation journey…from the donor and their family onto the recipients and their loved ones.
The photographer, Andrew Chapman, respectfully and thoughtfully captured moments in what is often very stressful situations…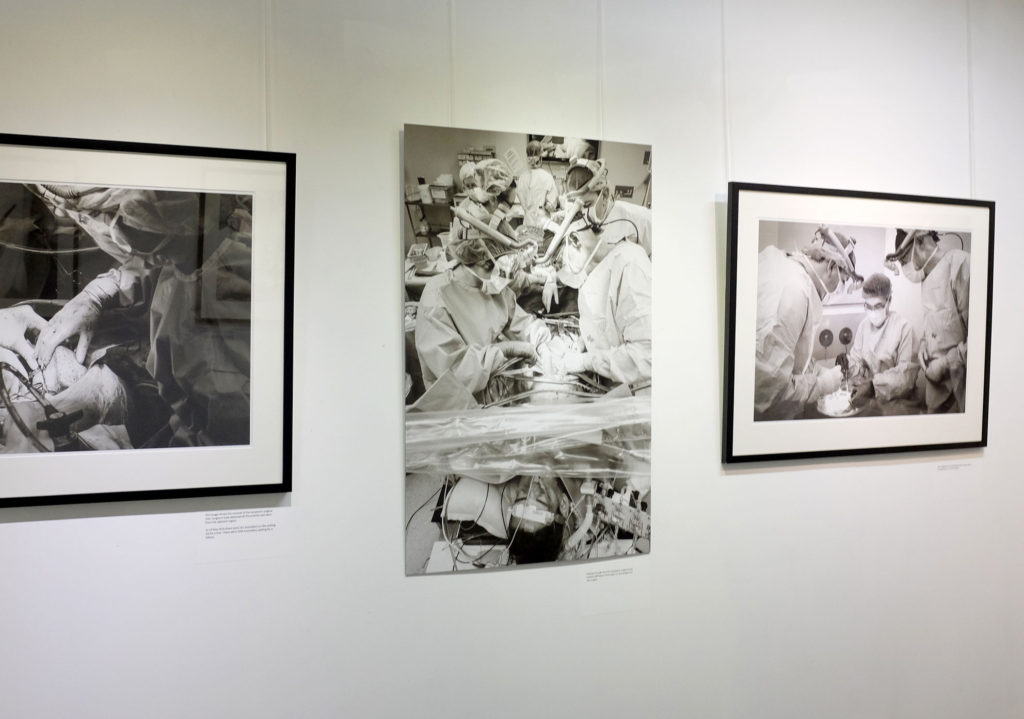 Later in the week, we volunteered for a few hours at the hospital where my husband had his liver transplant, something which I love doing.
There was a DonateLife information table set up in the foyer where people could get registration forms and info brochures, as well as picking a free pen or drink bottle.
This year, we also had free popcorn, which was a great conversation starter…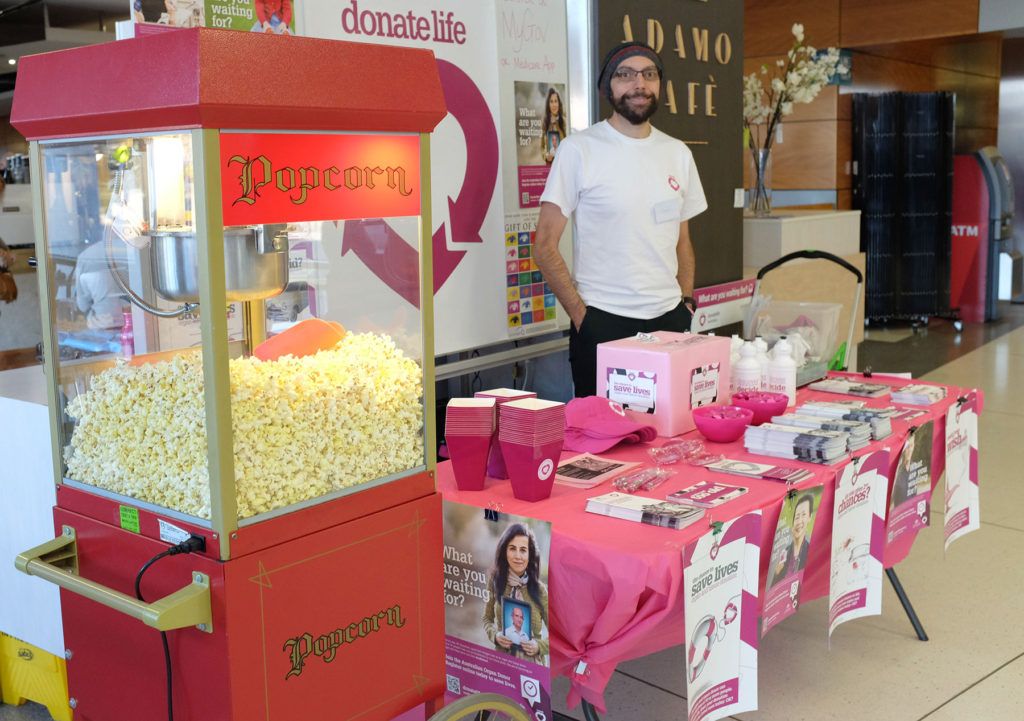 I love volunteering for this as you get to meet people from all walks of life…we have had some fascinating chats with those who have come up to share their stories.
From the medical and admin staff, through to visitors to the hospital, to patients themselves…I love hearing about other people's experiences, and hope to allay worries or fears they may have about donation.
And we got quite a few people registering their wishes on the spot….something which this year's #endthewait compaign is all about.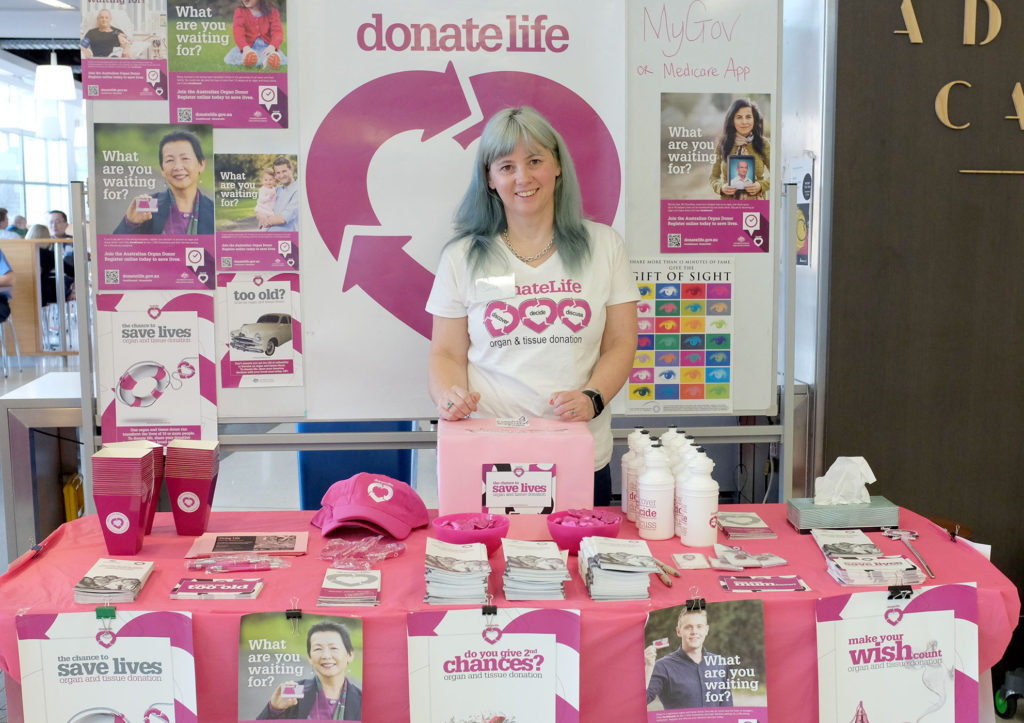 Our DonateLife Week finished with us volunteering as guides at Magnet Galleries where the photographic exhibition was held…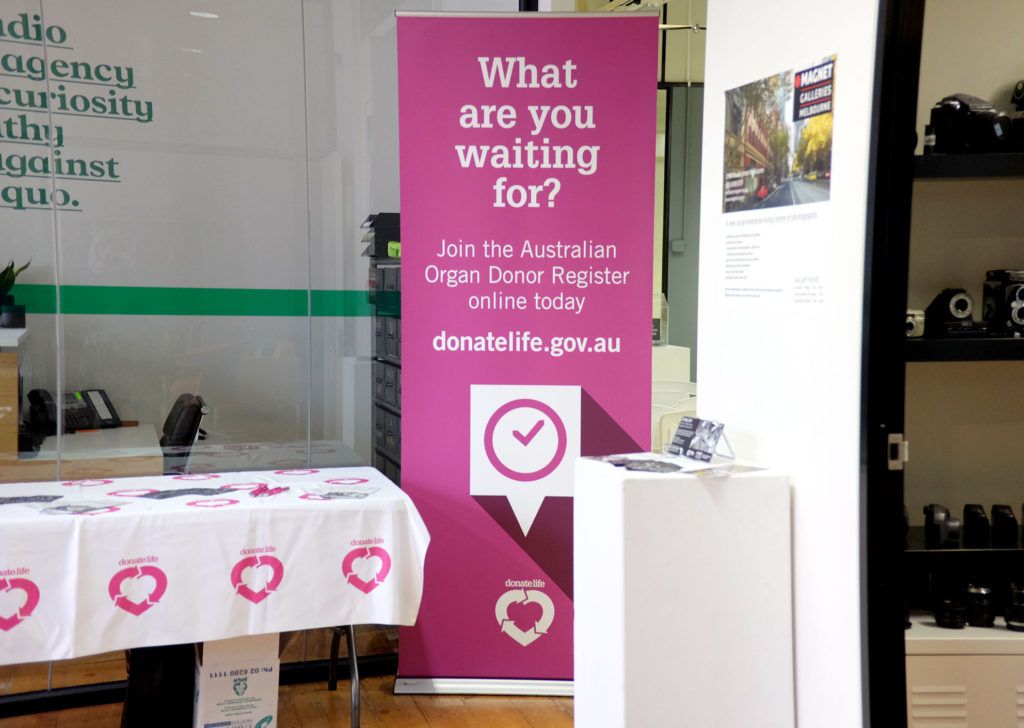 Plus, we were able to attend a fascinating talk by Andrew and Professor Bob Jones (Head of the Austin Liver Transplant Unit)…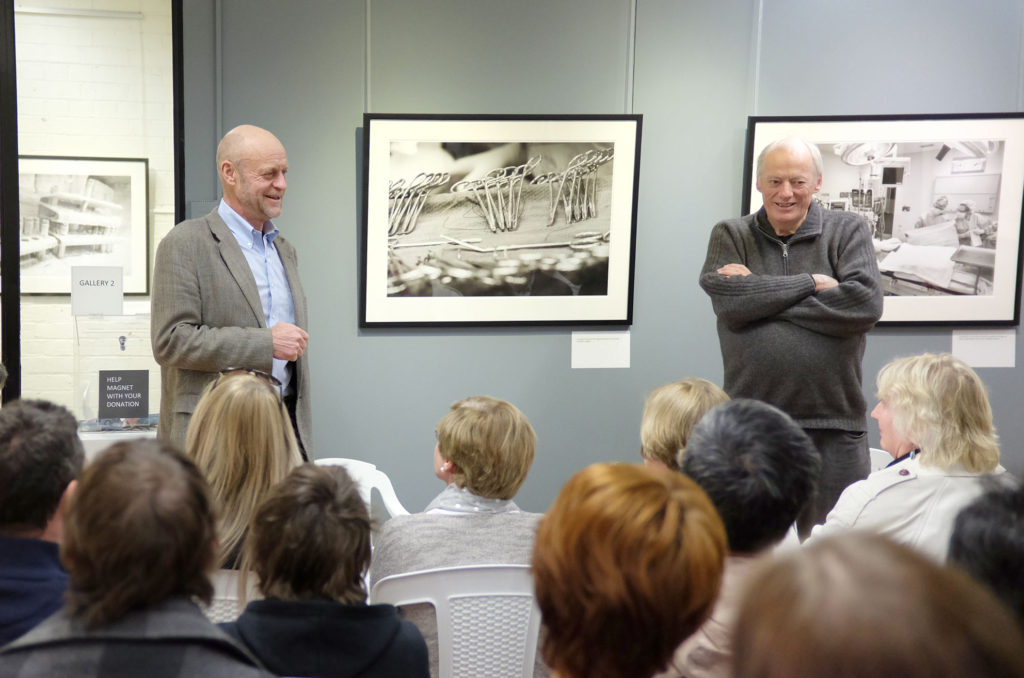 Professor Jones is a liver transplant surgeon who is more than happy to share his experience and knowledge, and we had a valuable insight into what happens in theatre, both on the donor side and the recipient.
It is with a little sadness that all the planned events are now over for another year, but we will continue to raise awareness wherever and whenever we can.
Because it is important…it is important for us and our loved ones…it is important for you and yours.
Because you are more likely to need a transplant than to be ever become a donor.
So please think about it…then discuss with your family and friends and help to #endthewait!
Click here for more information about organ and tissue donation, and how to register.