DonateLife Week 2015 is the national awareness week to promote organ and tissue donation in Australia and today, we braved the cold weather to attend the launch, held at City Square, Melbourne.
The launch featured an amazing project, put together by a very talented photographer, Pollyannar Gibson.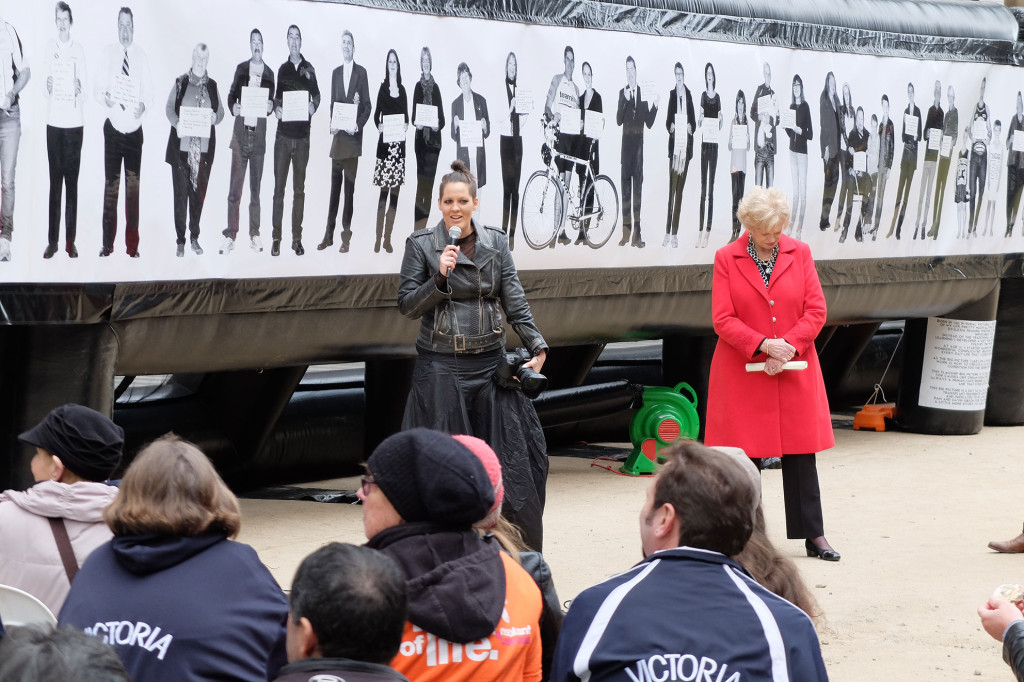 She has created a 41-metre photo art instillation by combining the portraits of 110 transplant recipients, donors, donor families and people on the waiting list, all holding a sign with their story.
The  project nearly didn't happen but thanks to a successful crowdfunding campaign, Pollyannar was able to get the huge photograph printed, encapsulated, and installed on an inflatable wall (that only arrived in Australia on Tuesday!) which now stands proudly in City Square.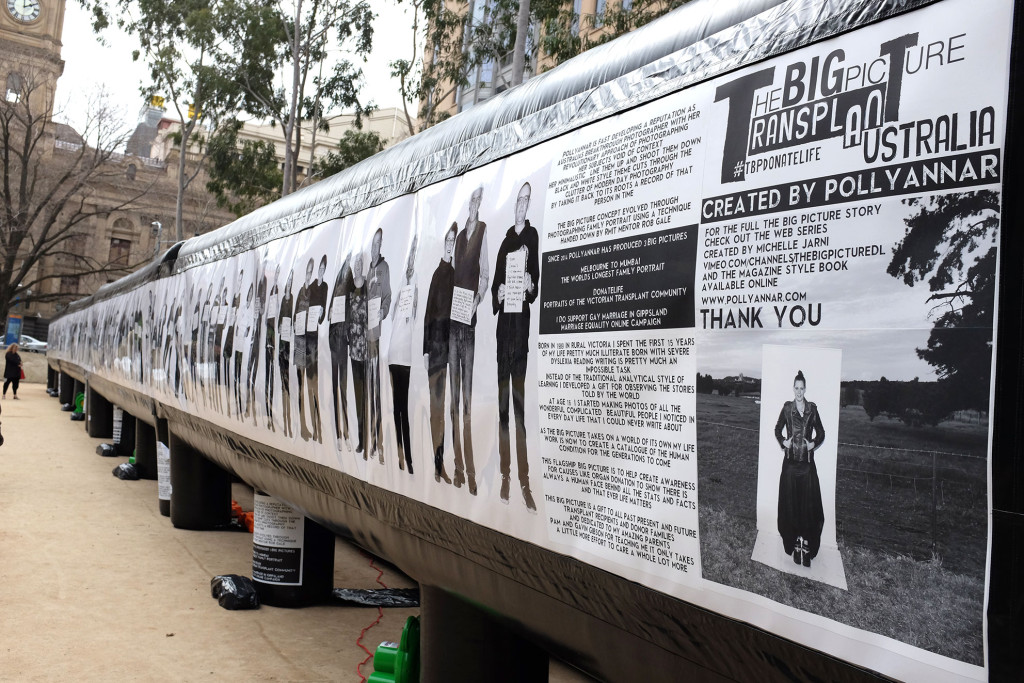 Just to give you an idea of just how big this image is…it took over 6 hours to print, and they had to do a few print runs till they got a perfect copy!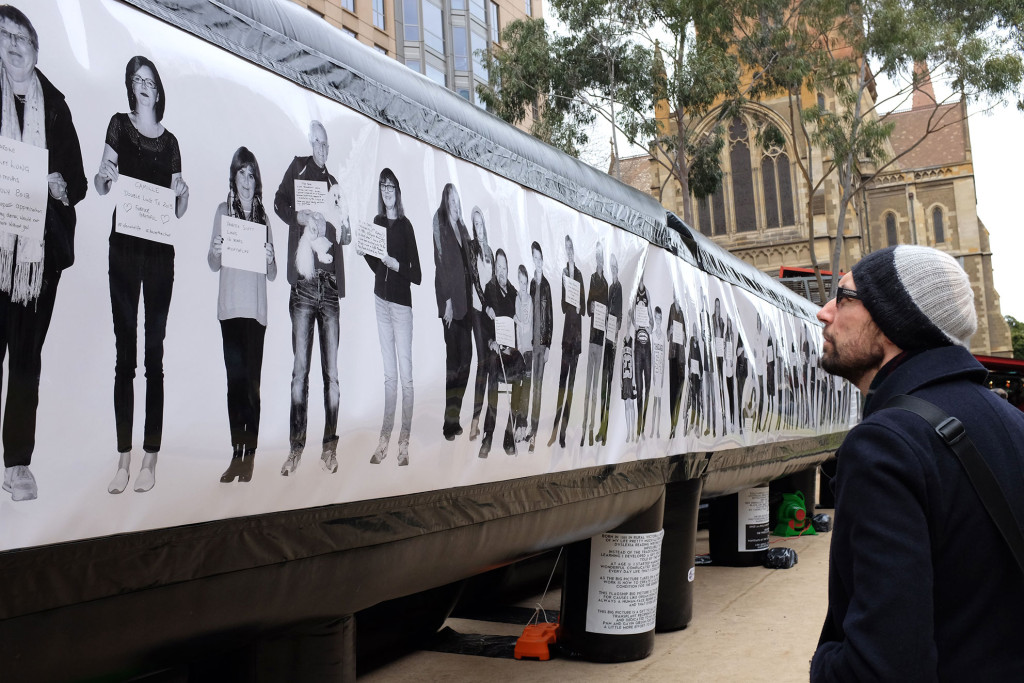 On the other side of the inflatable wall, is a smaller image which documents some stats about organ donation here in Victoria…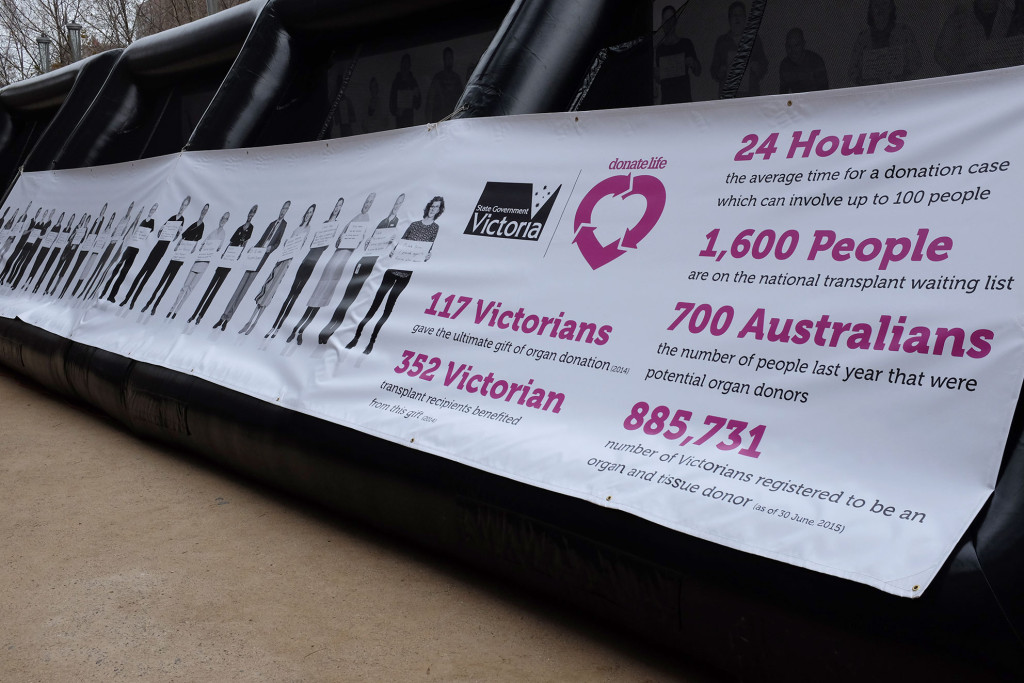 It also features some staff who are part of this life saving process, including Peta, the liver transplant co-ordinator who was the one who rang my husband to say a compatible liver was waiting for him…and probably had never had a patient say they were at the gym and could they finish their workout first…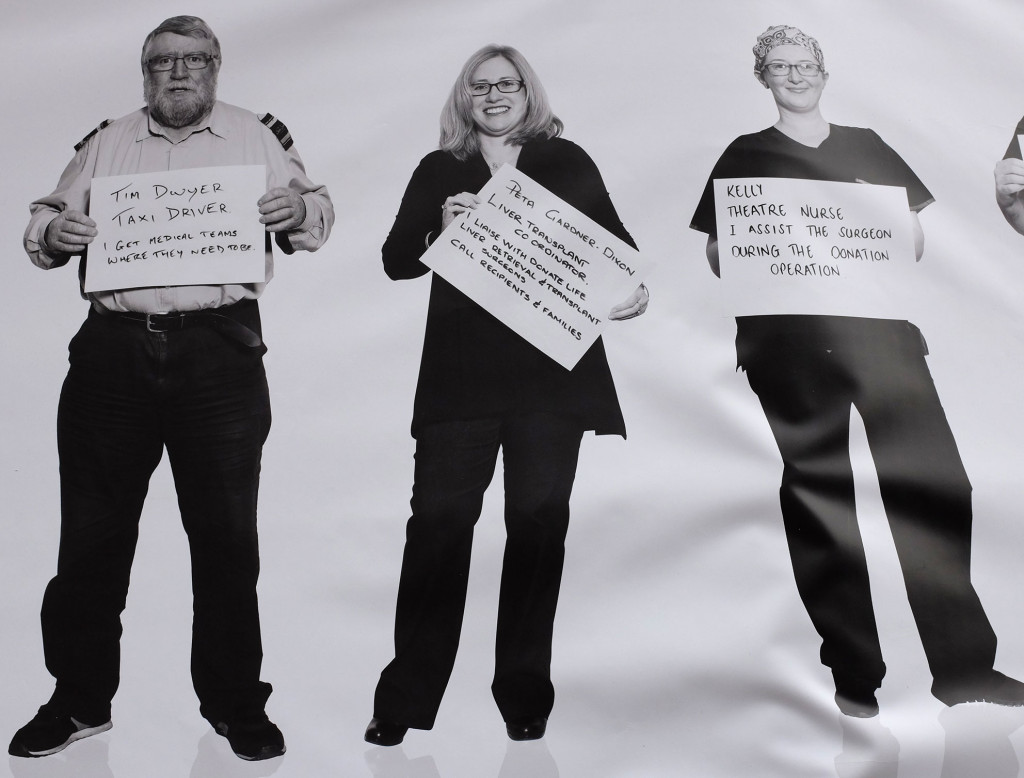 The aim of this Big Picture project is to generate discussion and awareness around organ donation and increase donor registration.
And the installation will be toured nationally and overseas over a two-year period.
It was great to see some familiar faces amongst the portraits….people who have received life saving transplants like my husband, and who we shared the journey with.
It was particularly lovely to meet a guy who had a liver transplant just 6 months ago, and who recognised my husband from reading about his story online.
Makes us realise just how important and inspiring it is to share my husband's positive journey so those who are just starting out on the transplant journey can get some comfort and hope that they can get back to living life once again!
And my husband would not be alive if it wasn't for organ donation.
So DonateLife Week 2015 is all about spreading awareness about organ donation, and reminding all of us of the need of discussing your donation decision with loved ones AND asking and knowing their donation wishes.
Consider this…if you would say yes to a life-saving transplant…have you said yes to being an organ and tissue donor?
Think about it…talk about it…and have the chat that saves lives, just like my husband's.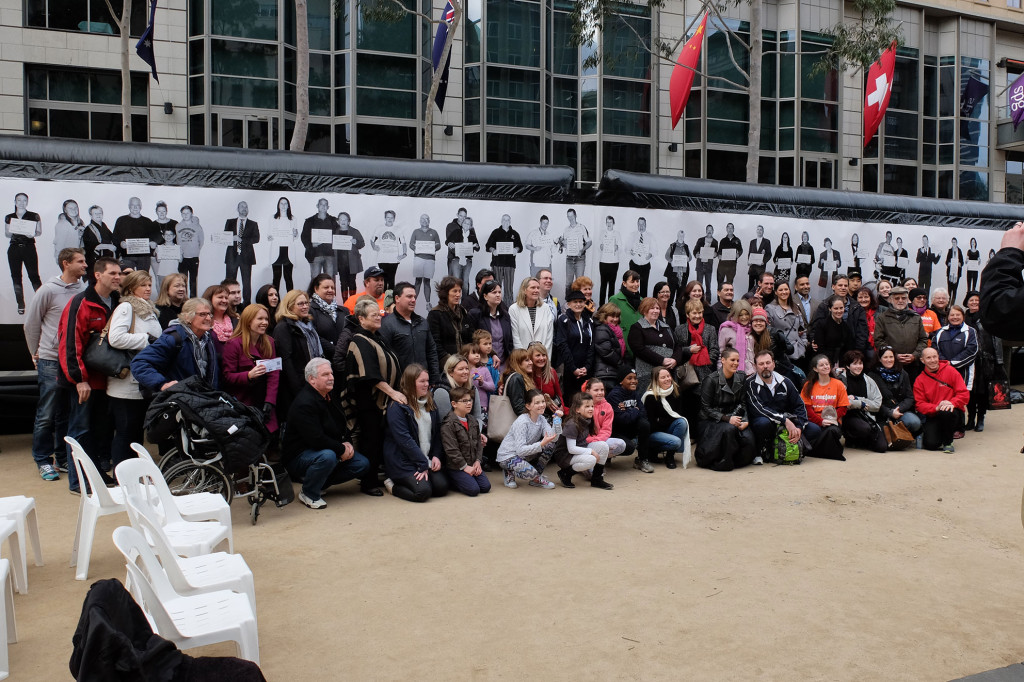 If you have any questions, concerns etc about registering to be an organ donor, click here to go to the DonateLife website for more information.
And we are more than happy to answer any questions about what it is like to be waiting for a transplant and receiving a life saving donor organ.