The rumours are true…the iconic detective, Hercule Poirot, has been brought back to life!
For the first time, the family of Poirot's creator, Agatha Christie, have given their approval for a new novel to be written, and it is being hailed as the "literary event of the year"!
British writer, Sophie Hannah, is the one who has been given this challenge , and although I am an avid fictional crime reader, I have not read any of Hannah's psychological crime novels.
I also have to admit that I have never actually read any of Agatha Christie's novels, however I am very familiar with Poirot…in fact, I am currently working my way through the TV episodes starring David Suchet.
And I do know that Poirot died in Christie's The Curtain, so I was more then a little curious as to how this new novel was going to work!
The solution is to set The Monogram Murders in London in 1929, about 10 years after Poirot's first appearance in Christie's series, and well before his death…I can report that Poirot returns fit and healthy, with the "little grey cells" working as they should!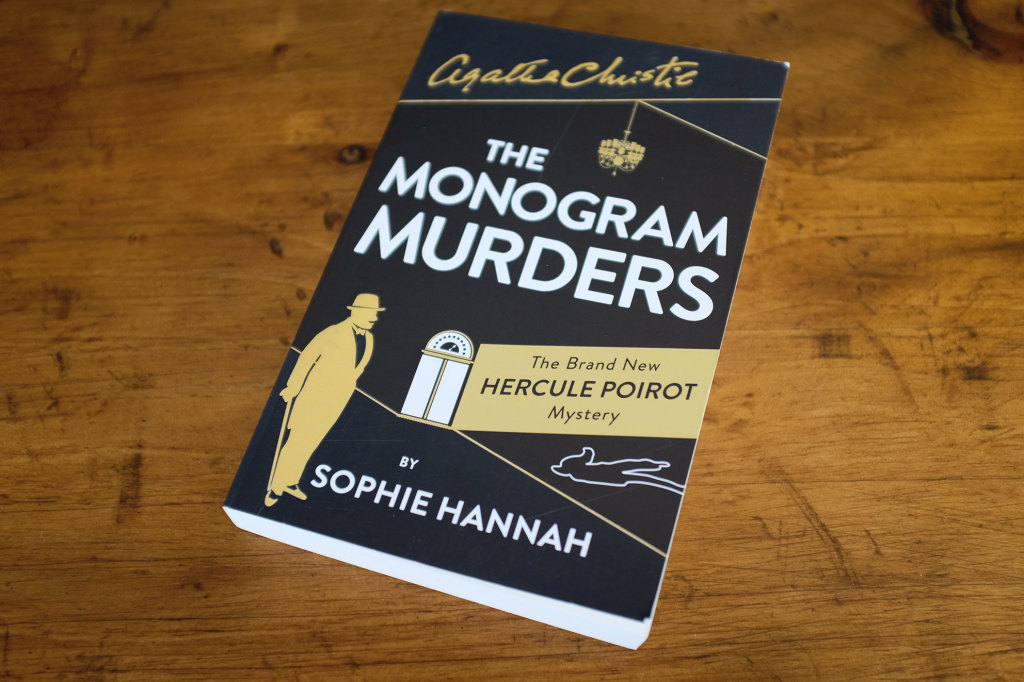 The plot starts with Poirot being in a coffee shop, before it quickly moves into a serious of bizarre murders, all of which take place at the well known Blaxham Hotel.
Sadly, Poirot's two long running companions, Captain Hastings and Inspector Japp, were not resurrected…instead Poirot has a new companion, Edward Catchpool.
Catchpool is from Scotland Yard, and met Poirot six weeks before the story begins..and like his literary companions of Hastings and Japp, is often totally bemused by how Poirot's"little grey cells" discover the truth behind the crime!
Monogram Murders is told from Catchpool's view point, which allows for amusing observations of the one and only Hercule Poirot!
It is a complex plot, full of misdirections, red herrings and clues…I found I did get a little lost at some parts of the story, and had to backtrack, but that was probably due to my usual inability to concentrate then the writing quality…I blame my lack of a thyroid!
There are many elements of Christie's Poirot present in Hannah's version, yet he seemed somehow different…can't quite explain it…however, he was similar enough that I heard Suchet's voice as Poirot as I read.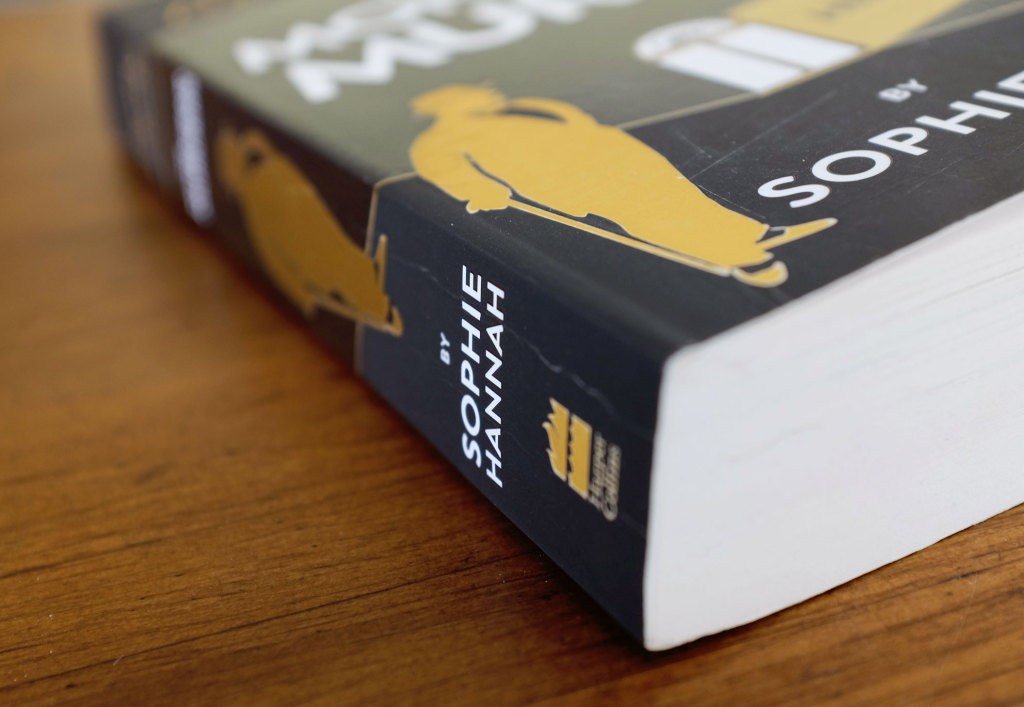 The reviews have been mixed about The Monogram Murders….it seems to have polerized readers…they either love it, and are more then happy with Hannah's portrayal of Poirot, or absolutely hate it, with some readers not even finishing it!
Did I enjoy reading The Monogram Murders?
Yes, I did….I love a plot that keeps me guessing, and this one certainly does, right to the final reveal!
I also get the feeling that we might see more of Poirot under Hannah's guidance!
So is Poirot back? Read it and decide for yourself….
Have you read The Monogram Murders? If so, let me know what you thought of it in the comments below!
The Monogram Murders is available at all good books stores and online!
I bought my copy from Robinsons Bookstore.
Please note: this is not a sponsored post! My opinions are, as always, totally my own!