No one wants to get old…it is just a reminder that we are getting closer to the inevitable.
But this book as given me almost a sense of excitement as I rush through my forties, and finally discovering my own style.
I now know that there is so much to explore ahead of me!
Ari Seth Cohena started a blog called Advanced Style, as he was inspired by his own grandmother's unique personal style and had developed a keen interest in the fashion sense and style of seniors.
He finds his subjects on the streets of New York, and captures the most stylish seniors…and by golly, there are some amazing portraits!
His blog became so popular, that this subsequent book of the same name was published in 2012…a glossy portfolio of some of the portraits featured on the blog….there are few words, just stunning photographs!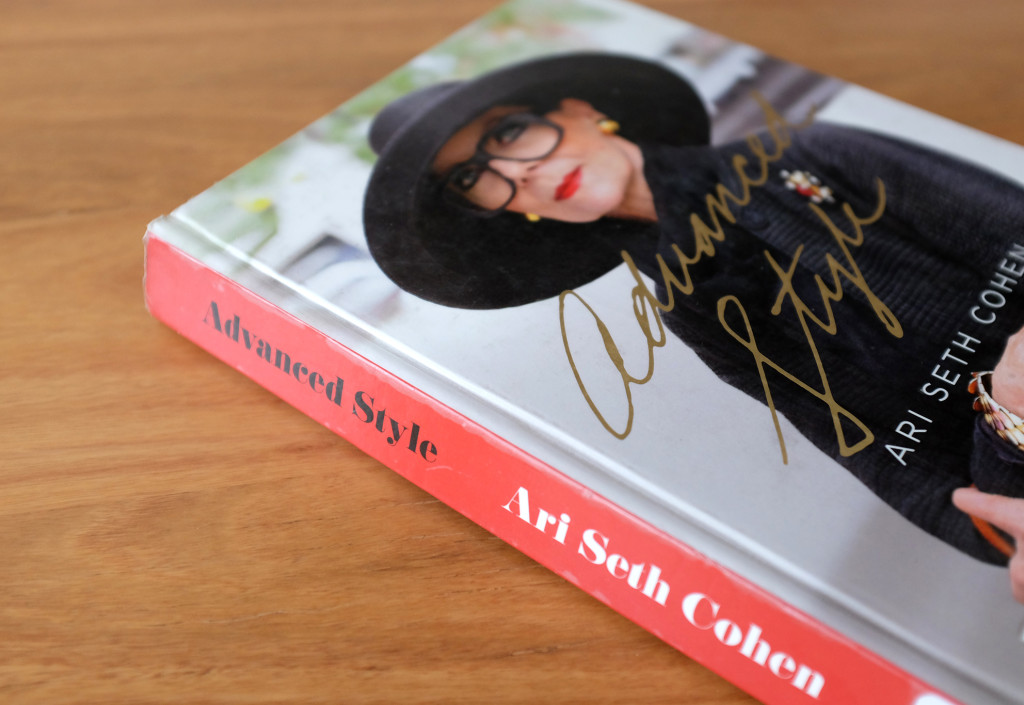 As I browsed through the book, I realised that even though the lens was focused on seniors, age actually became irrelevant…it was all about the elegance…the individuality…the style.
I just love the confidence that comes through in each photo…these people are comfortable with who they are, and they like to dress with flair and uniqueness…it has become who they are!
There are a few wonderful quotes included within the pages…my favourites were from Lynn Dell, including the one below…that is one lady I would love to meet…
We must dress every day for the theatre of our lives.
And I hope when I reach my twilight years, that I can be half as stylish and confident as the women featured in the book and on the blog.
I am going to keep in mind what Ruth is quoted as saying in the book…Ruth is 100+ and never leaves the house without being perfectly dressed…
Celebrate every day and don't look at the calender
I promise I will try!
Advanced Style is available in good bookshops and online…I borrowed my copy from our local library but loved it so much, I am going to hunt down a copy of my own.
And I have also discovered that there is a documentary too, so am going to hunt that down to watch ASAP!
Click here to visit the Advanced Style blog for more information and fabulous images!