I love weather…and I especially love weather events such as thunderstorms.
I don't wish for anyone or anything to get hurt, but I just love the sheer power of Mother Nature.
Although I always seem to be where the storms aren't, so I am also a pretty good deflector!
Anyway, a love of weather means I have quite a few weather apps on my devices.
But since I bought my Apple Watch Sport, I have been looking for an app which will allow me to view the local radar via the watch.
And I have found one… Rain Parrot!
This app is designed for the iPhone and iPad, as well as having an app for the Apple Watch.
Currently, Rain Parrot is available to all Australian areas that are covered by BOM radars…the developer mentions that the app works best to within usually to a range of around 150km of the nearest radar.
It gives you all the usual data…temperature, wind and so on….and it does have radar (128km, 256km and 512km) and you can switch to other radars to see if any weather is coming across from interstate.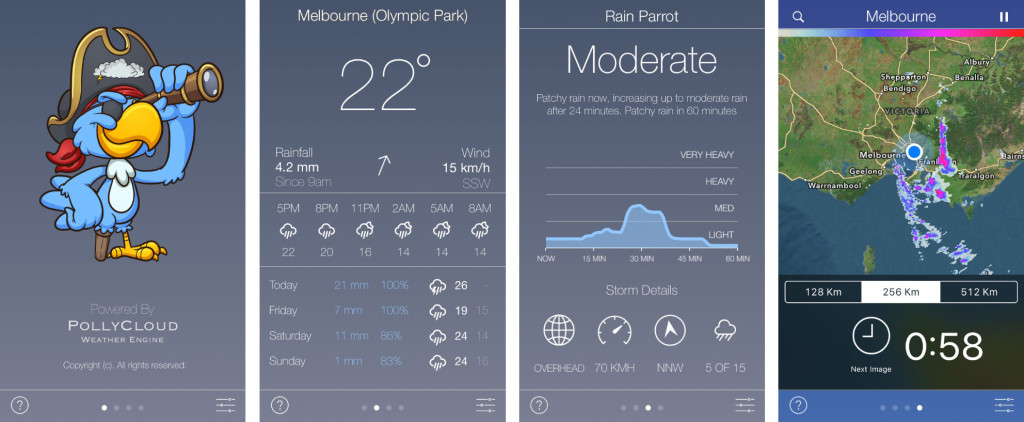 But Rain Parrot is a little different from other weather apps…it tells you when it is about to rain…down to the minute!
In other words, this app is hyperlocal…a fancy way of saying it knows where you are and it knows what weather is heading your way!
So even if you change location, it will update accordingly.
And in case you are curious, the data is sourced from the Bureau of Meteorology and OpenWeatherMap.
There are numerous parameters you can set…for example, the app will send you a notification if rain is detected at a specified time ahead…ie you can choose from 15 mins through to 45 mins.
Plus you can choose the intensity and the length of time rain is predicted to fall for.
Rain Parrot can also be set to send you daily forecast alerts which will give the minimum rainfall and temps.
And you can select when you want to receive alerts…for example I have set mine from 6am to 8pm.
The icon badge will also show a number out of 15…that is a scale the Bureau of Meteorology uses for rain intensity…the higher the number, the heavier the rain.
Now when using the dedicated Rain Parrot app on the watch, you get three screens….the first is the current temp (with the day's Max and Min), plus the forecast for 10 days ahead…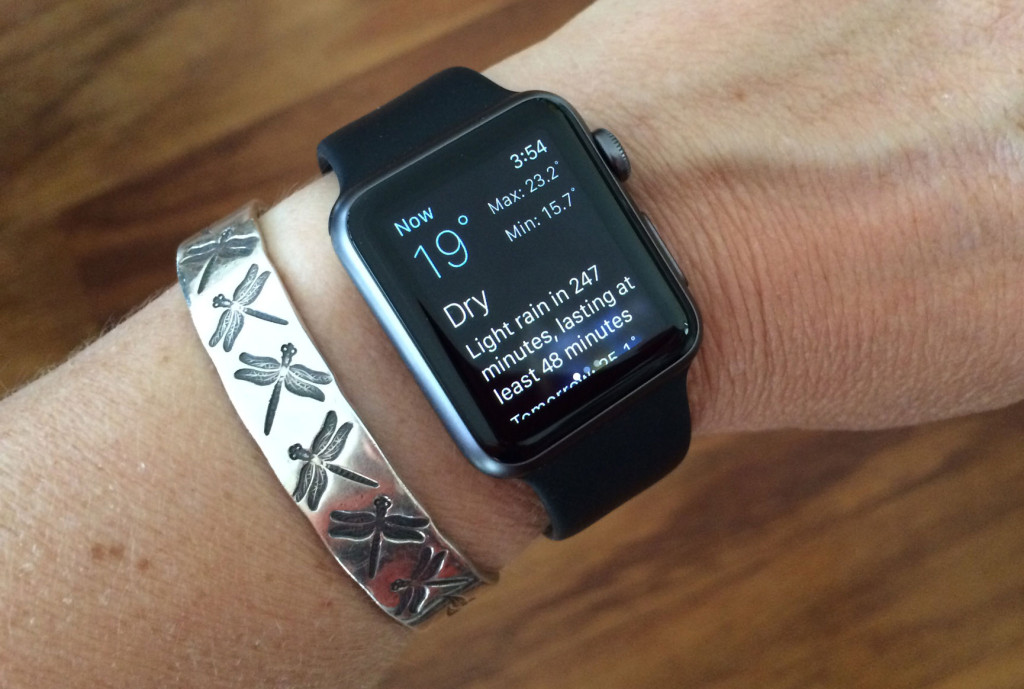 The second gives the rain data…sorry, didn't get one when there was rain falling but it works the same as the iPhone…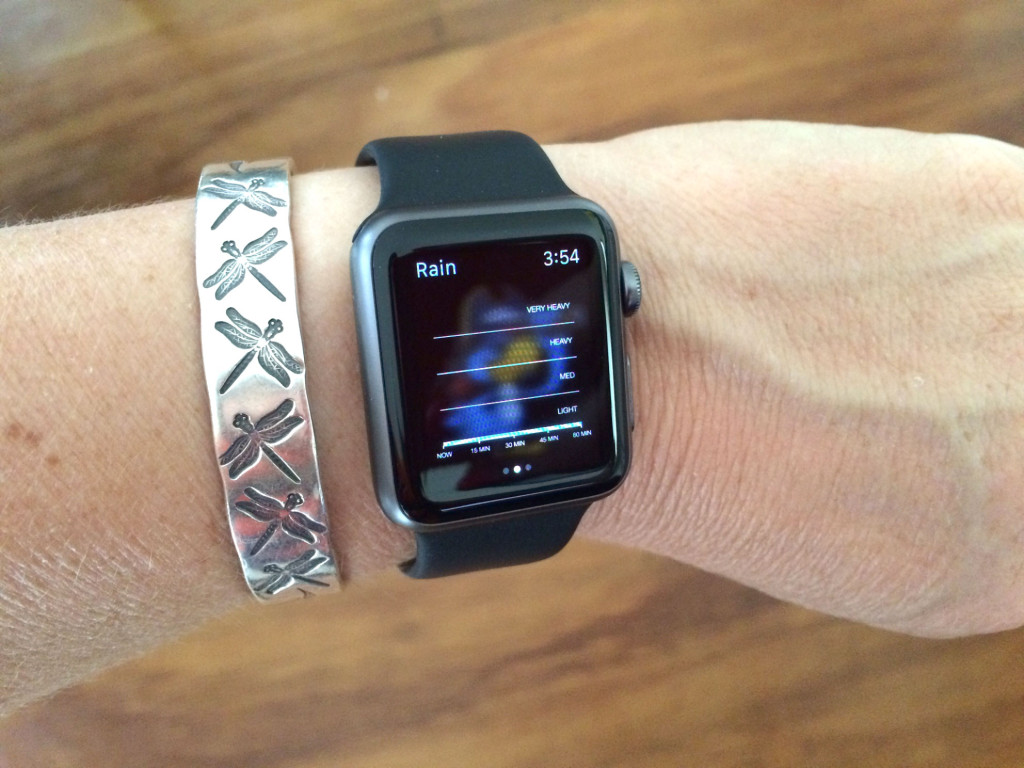 And the third is the radar…which is exactly what I wanted!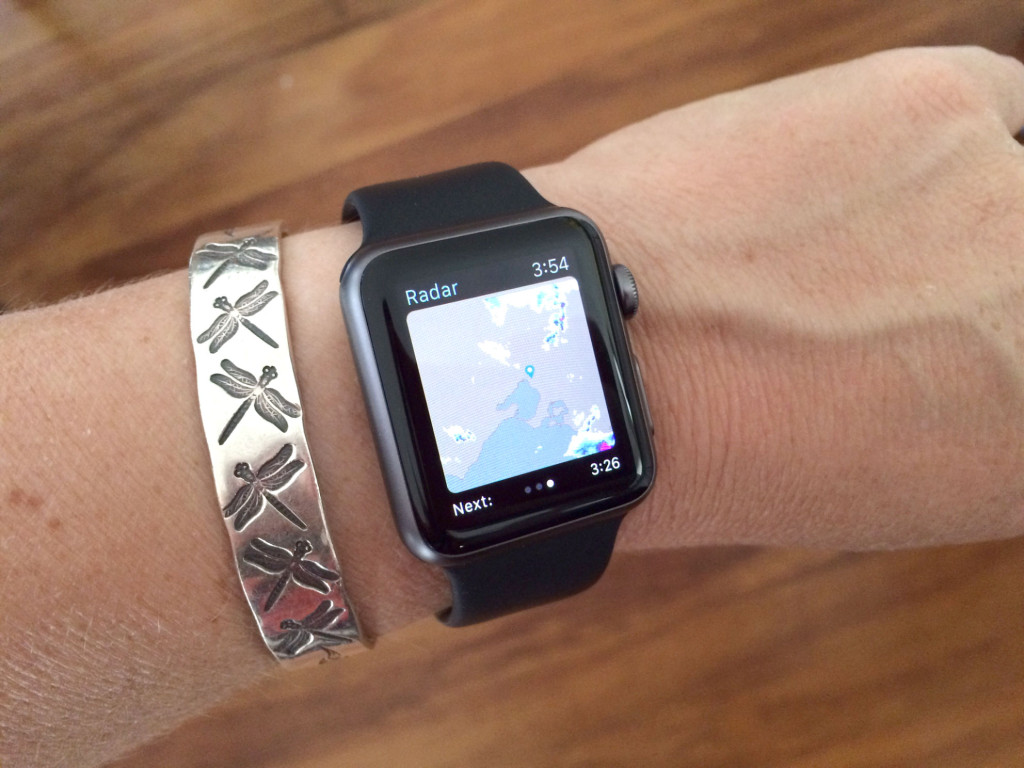 The watch will also show notifications as set on the iPhone, such as the daily forecast…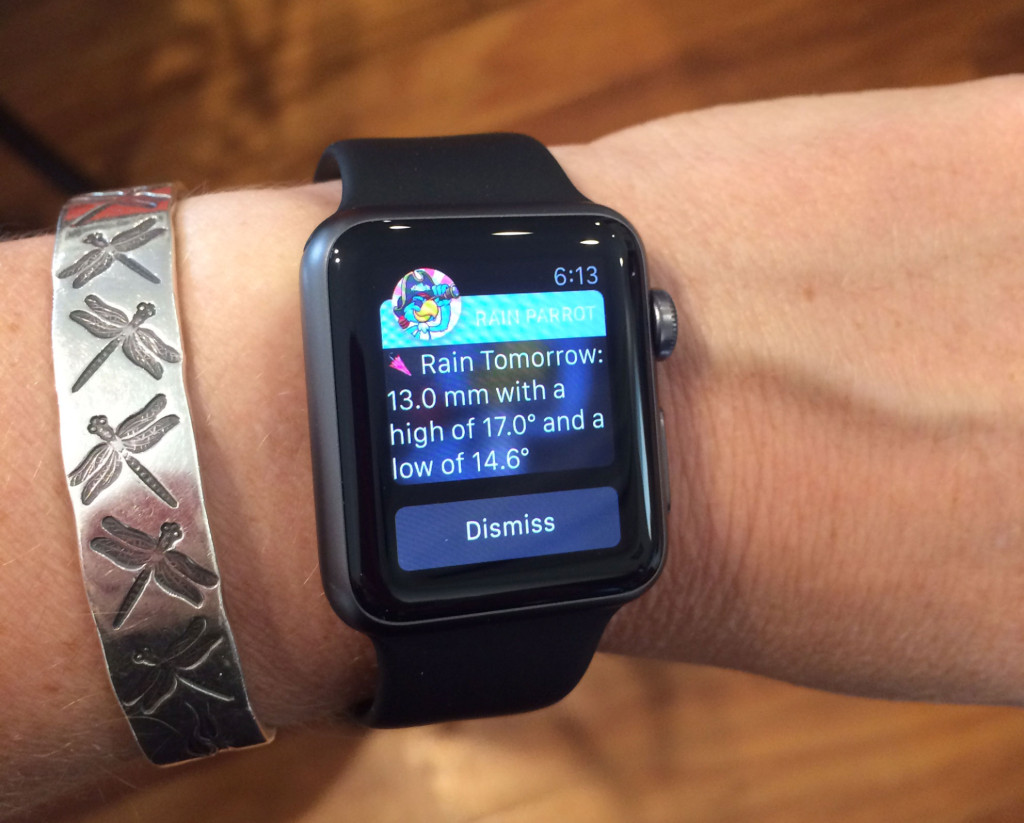 However, I have been having a little trouble with the watch not updating whereas the iPhone is correct…but it seems to an intermittent issue.
But I am really loving this app, and it is rather futuristic with it's predictions…it's like having a gadget that can see into the future!
Plus I have the weather radar in the palm of my hand…or at least on my wrist…very handy with all the rain and weird weather we have had lately!
Rain Parrot is available from the App Store and is free to download.

Please note, this app is for use in Australia only.
Please note: this is not a sponsored post! My opinions are, as always, totally my own!