Today's post continues our interview with Donation Specialist Nursing Coordinator Leanne McEvoy and Intensive Care Physician Doctor Cameron Knott, and goes through what happens once organ donation is discussed with a family.
If you haven't read Part One as yet, click here to catch up!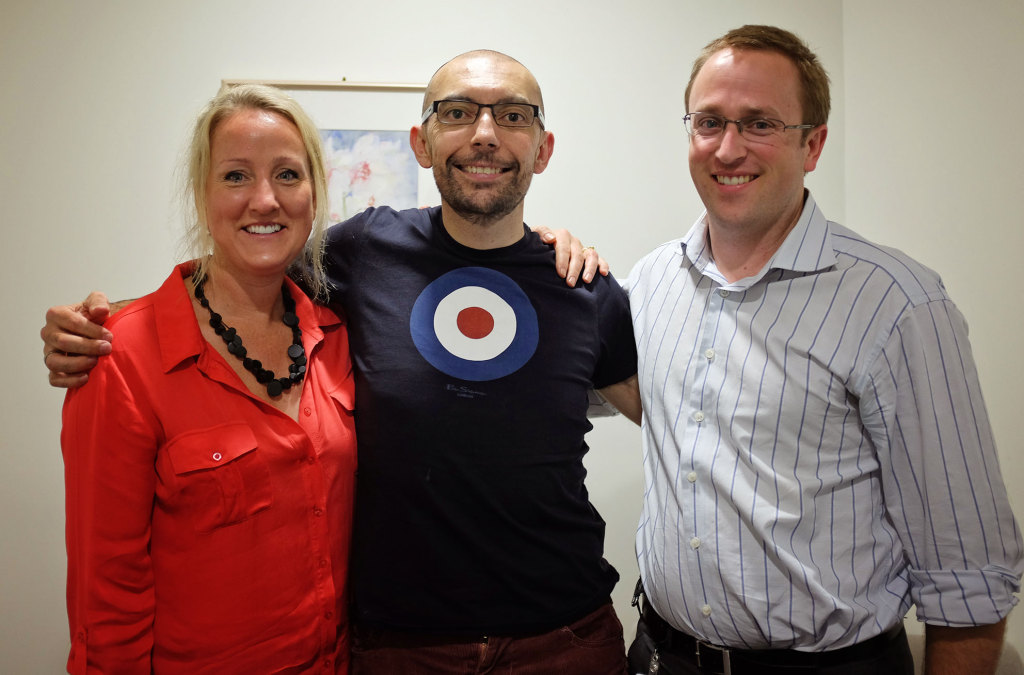 SARAH – After talking to the family about organ donation, what is the next step in the process?
LM – if the family declines donation, we offer usual bereavement supports for the family, we continue to support them through their End of Life care as much as possible. If the family agree with donation, we meet with the family and explain the donation process in more detail, we complete the consent and with their permission do a series of tests and investigations. These tests and 'background' work is to ensure we get the best outcomes for this family and the potential transplant recipients. We look at medical suitability to see what organs could be viable and talk with transplant teams to see if they have someone who the best match is taking into consideration the sickest people on the transplant waiting list.
While this is happening the intensive care team continue to care for the patient and family.
SARAH – how long can this take?
CK – We often say up to 48 hours to families, mainly because a lot of it relies on the logistics of organising specialist organ donor surgical teams and the health check of the donor with matching to potential recipients.
LM – So you can imagine multiple teams, plus a theatre available, and theatre staff from our hospital available, all at the same time, and working in with the family. We want to ensure that the process is tailored to the patient and family.
SARAH – It's a cast of thousands for one donor – so different teams would come in from other hospitals such as the Alfred for heart and lungs?
CK – We have the Liver team here at the Austin and they are also involved in the retrieval of other organs inside the abdomen, including kidneys, so they are skilled at all of those operations.
So if it's outside the Austin, you would have an Alfred and Austin team travel to a place they don't normally work to undertake the organ donation operation.
LM – Anywhere in Victoria, Tasmania…Australia!
SARAH – This is a silly question, but the teams get the call saying they have to go to Albury, or down to Tasmania, do they jump on a local flight or is it more chartered flights? Because you would have to be ready to go very quickly?
LM – Absolutely, depending on the urgency I think they rely on specialised flight services.
CK – These teams have an on-call roster – and have to be ready any time of the day.
JAS – so you would have to be close knit group of staff.
CK – Yes, they are very tight knit.
What I always find amazing about organ donation process is the way nothing much changes at the bedside. It's all about the families and the person's care.
LM – We try to give the family time, and try not to interfere with those last hours.
CK – And after consent is given for organ donation, medical assessment for suitability for organ transplantation of donated organs occurs. All the organs that are suitable are then offered by the donor coordinator to transplant units around the country…and sometimes NZ… for whoever is on top of the waiting list…
LM – so the sickest person first, and the best match, all according to transparent and agreed guidelines set by the Transplantation Society of Australia New Zealand known as TSANZ.
CK – A potential recipient is then called into the hospital for their transplant. Sometimes this becomes what is known by recipients as a "dummy run". This means that the transplant didn't go ahead, even though it was thought it was going to be, for a range of potential reasons.
SARAH – Jas had a' dummy run' when on the waiting list…does that mean that the other organs may have been able to be used?
LM – Yes that's possible.
CK – If you think of a donation-transplantation event, it's not just what's happening here, there could be people all over Australia who are involved.
SARAH – Is there are process that certain organs have to be removed first?
CK – There is. I am not an expert in that. There is very much a standardized approach to an organ donor operation involving teams of surgical specialists working together, much in the same way of any other surgery.   For me, it's one of the most impressive surgical feats to be able to do that and to be able to provide multiple people with donation opportunities.
LM– the utmost respect and dignity for the donor is maintained throughout not only the surgery, but the entire process by all the staff involved .
SARAH – so there could be 2 or more surgeons working together?
CK – Yes, the operating room is that in which any other surgery occurs. One difference though is that it often involves muted conversation. Everyone is dressed up in their surgical clothing, but their approach is that they are aware that this person is making a gift. It's almost a spiritual event – the surgeons are very aware of the importance of what they are doing.
JAS – because you get stories from people who don't want to donate and that's one of them…that they won't be looked after
CK – to me, it's the complete opposite. After seeing the process, it conveys the utmost respect. The other thing is that the organ donor co-ordinator goes with the person to the operating room, and they advocate for the care of that person. So if there are spiritual rituals that need to be done for the person in the operating room that the family want done, or there are cultural things they want done…for instance, playing music at a particular time…that is done by the donor co-ordinator. And that donor co-ordinator advocates for the person the entire time.
SARAH – I think is what a lot of people worry about if they register to be a donor…that they won't be looked after
CK – You are always looked after. You are treated as a person all the way through, including in the mortuary. You are given the same respect and dignity as any other person. After surgery, your body is taken to the mortuary.
If you are considered for tissue and eye donation, that's not done at the organ donation time. It has to be done within 24 hours. In Victoria, we would take a person's body out of the hospital to the Coroners Court, to the Donor Tissue Bank of Victoria. Eye donation can occur in the mortuary of a the Donor Tissue Bank of Victoria by specialised clinicians.
SARAH – Why isn't it done within the hospital?
CK – Tissue donation is a very specialized service. Tissue and eye donation is different to organ donation, in the sense that tissues and eyes are effectively treated in a long process…It takes about a year for tissues and eyes to become available for transplantation because of the requirements around quality control. This process is highly regulated by the Therapeutic Goods Association.
SARAH – So it's a totally different set up?
CK – A totally different arrangement. So if someone becomes an organ donor and a tissue donor, their organ donation will effectively be completely transplanted into donors within 24 hours…that part is done. Then their body would move to the Donor Tissue Bank of Victoria, and they would have their tissue donation completed within 24 hours after their circulation had stopped. And then those tissues are put through a highly rigorous process of treatment and assessment, for potential implantation months to years later.
LM – All this does not delay any funeral arrangement, once the retrieval surgery is complete then the body is released from the hospital to the funeral home that the family have chosen. If a person donates all organs and tissues, it is still possible to have an open casket viewing should the family want to.
SARAH – A lot of people have asked about that because they think they will be disfigured.
CK – That is a big issue and we take that very seriously. For instance, if someone makes an eye donation, there is a prosthesis put in behind the eyelids so their facial appearance is unchanged.
LM – Even skin donation …just looks like a small area of sunburn. It's just the top layer of skin which is removed, and sometimes it might require a dressing, sometimes it may not. The skin donation site is on areas that are not visible when wearing clothing.
LM – This is an incredible lifesaving gift for those who have suffered severe burns
SARAH – Do you often get people not wanting to donate certain things, such as eyes?
LM – yes families may request not to donate certain organs or tissues for various reasons, I would say mainly not wanting to donate their eyes. There are many different situations and each is explored with the family. The important fact is that donation specialists help with conversations raising organ and tissue donation. We are able to delve in to understanding a person's position, give information and guide a person to the best decision about their loved one's position. We are able to chat them through that, so they have got all the facts.
Our tissue donation rates have gone up something like 50% since organ donation specialists have been involved.
SARAH – And do you often get special requests from the families, like music playing through the surgery?
CK – That happens a lot in ICU. We would look after the patient and family whether donation occurs or not, we will look after you. And if you have a special operation involved, such as donation, we will try and meet your needs.
Tune in tomorrow for the third and final part of this informative insight into the organ donation process.
If you have any questions, queries, or would just like to share your story, please don't hesitate to comment below, or contact me directly!
For more info on organ and tissue donation, click here to visit the DonateLife website!