Have you ever had one of those days where everyone is cheerful and friendly, and you get so many compliments about your outfit, hairstyle…even this blog…. that you just want to hug everyone….
Well, a couple of days ago…I did!
It wasn't shaping up to be too good….not much sleep the night before for whatever reason, probably the heat…an outbreak of spots on my face…I mean, who gets pimples in their forties..so unfair…and a forecast for a very hot day of 39C.
Nevertheless, I had to go into work so decided to suck it up, put on some makeup to hide the worst…and selected my new dress from Elise Design to wear.
On a whim, I also decided to put my hair up in a twisted bun sort of style…I very rarely wear my hair unless its been styled for an event….
My darling husband, who always notices what I am wearing etc, said how much my new dress suited me…so things were off to a good start!
Now I am definitely NOT photogenic….hence why I prefer taking photos, not being in photos…but here is a quick snap of my look for the day, minus shoes…sorry it is somewhat overexposed…was 40C when this was taken…and very bright!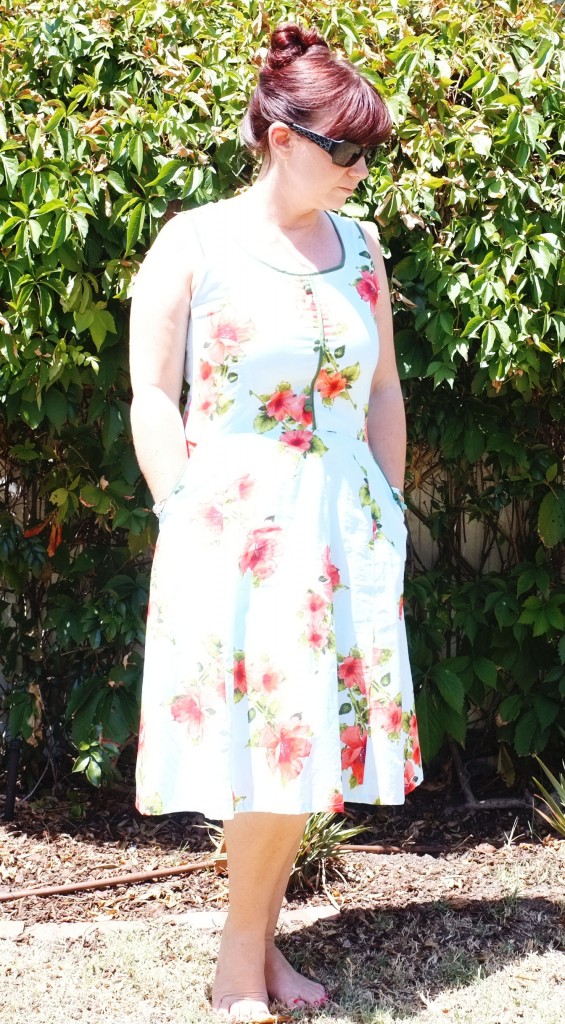 So not feeling particularly flash, I headed to the post office to pick up my mail on the way to work and then, to my utter surprise, the compliments started…
When I arrived at work, people who would barely say hello in the morning, actually complimented me on my summer outfit…was beginning to think there was a bit of a conspiracy going on…
I very rarely get comments about what I am wearing, my hair etc…which now does make me wonder…
But the good vibes continued throughout the day…I received some lovely comments about my blog…I treasure each and every one of those!
I even got a caring message from our bank manager as she had just found out about me having thyroid cancer!
Plus I didn't drop anything on my dress (ie lunch) and my hair stayed up!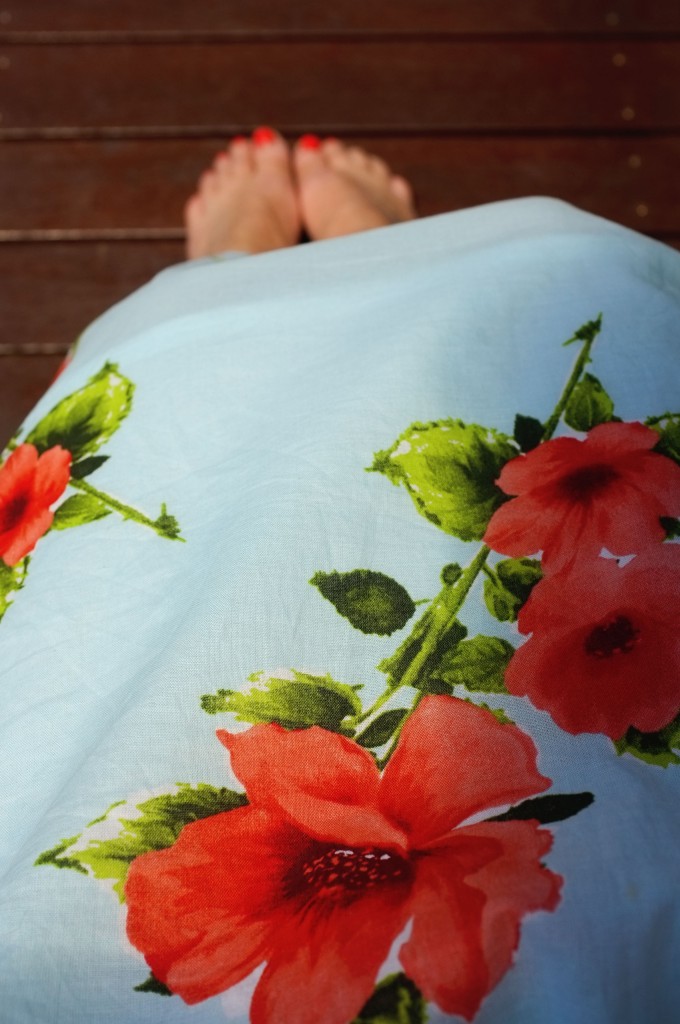 So you just never know when one of "those" days just comes out of the blue.
By the time I got home, I was feeling so happy and good about myself….just have to remember that feeling when things are a bit blah…like today…have heard nothing positive… zip…zilch….
And most importantly, I also have to remember how much it means to receive a compliment…and to make sure I return the favour as often as I can!
Try it….you can really make someone's day!