While we were holidaying in Port Douglas, we visited the local market which is held every Sunday.
While wandering the stalls, a bag caught my eye and we discovered Just Bee Designs.
We got talking to Nickabee, who alongside her husband, creates the gorgeous artwork and hand printed textiles in their studio in Cairns.
The ink they use is eco-friendly and the designs are printed onto pure linen, cotton and recycled timber.
And the designs that are printed onto fabric are heat set which means they can be safely washed.
Their range includes tea towels…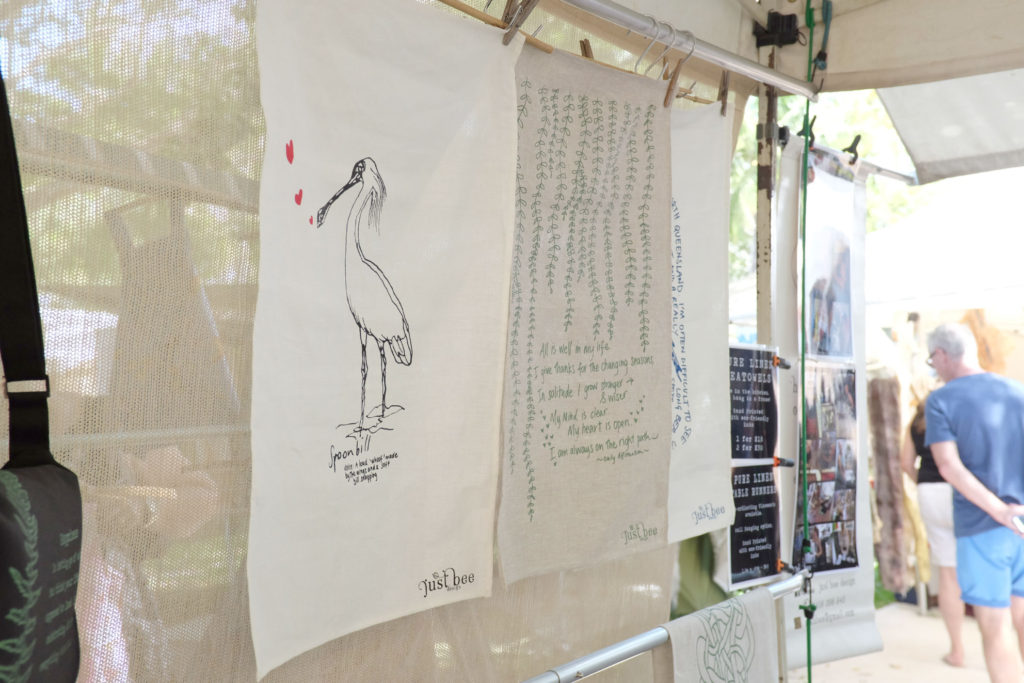 Screen printed wood….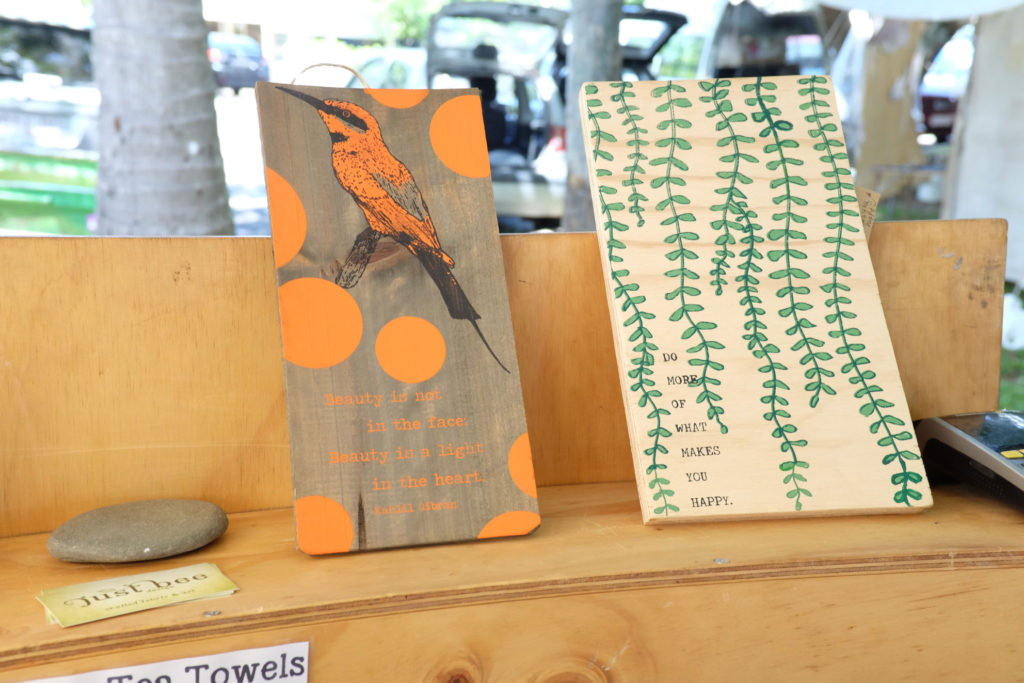 Handbags…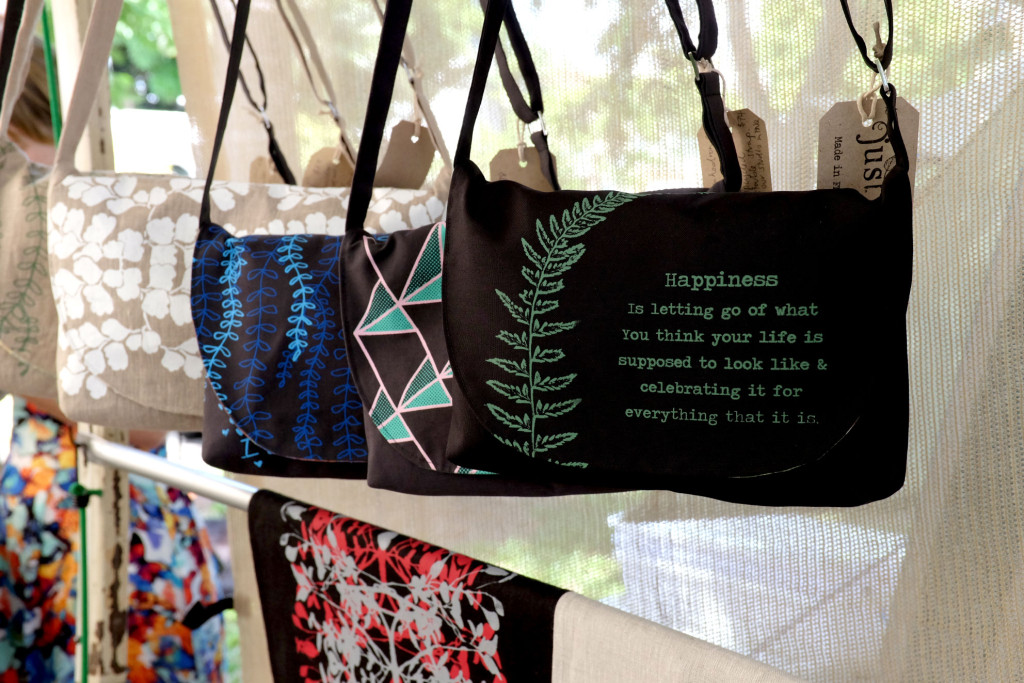 And smaller clutches with either a wrist strap or shoulder strap…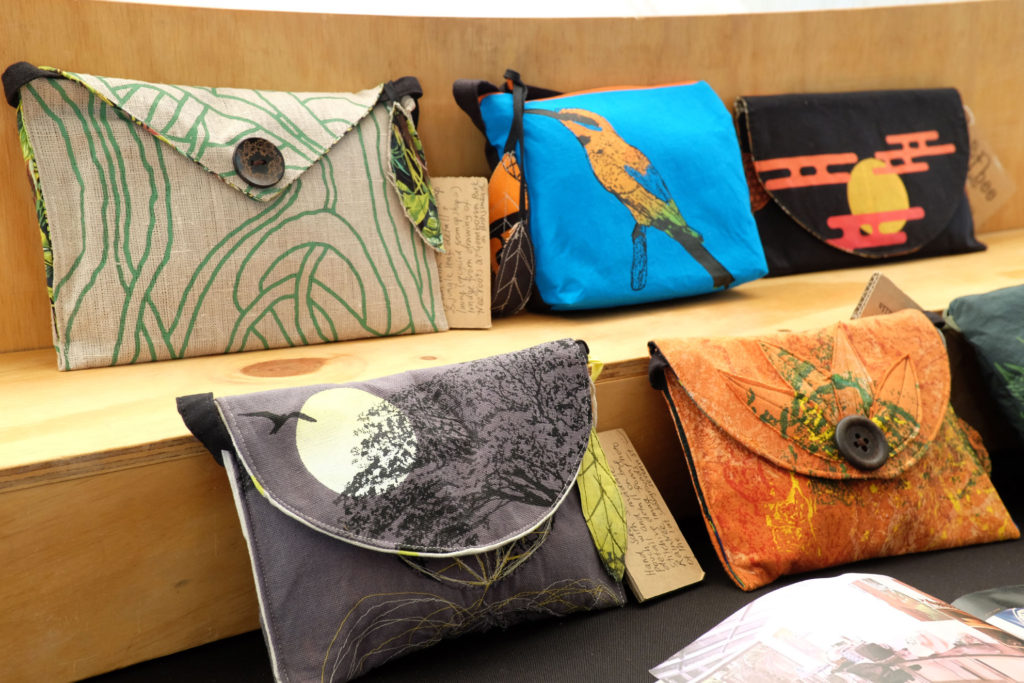 My husband bought me the bag I loved as an anniversary present…love the yellow Rainbow Bee Eaters against the grey…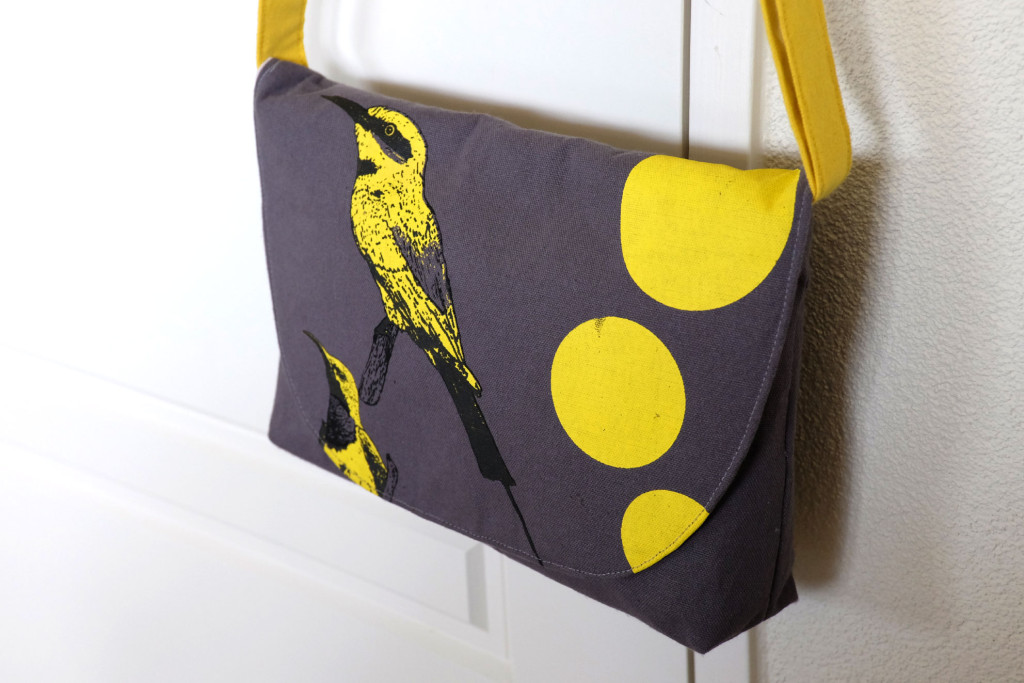 The bag is surprisingly roomy and can hold quite a bit…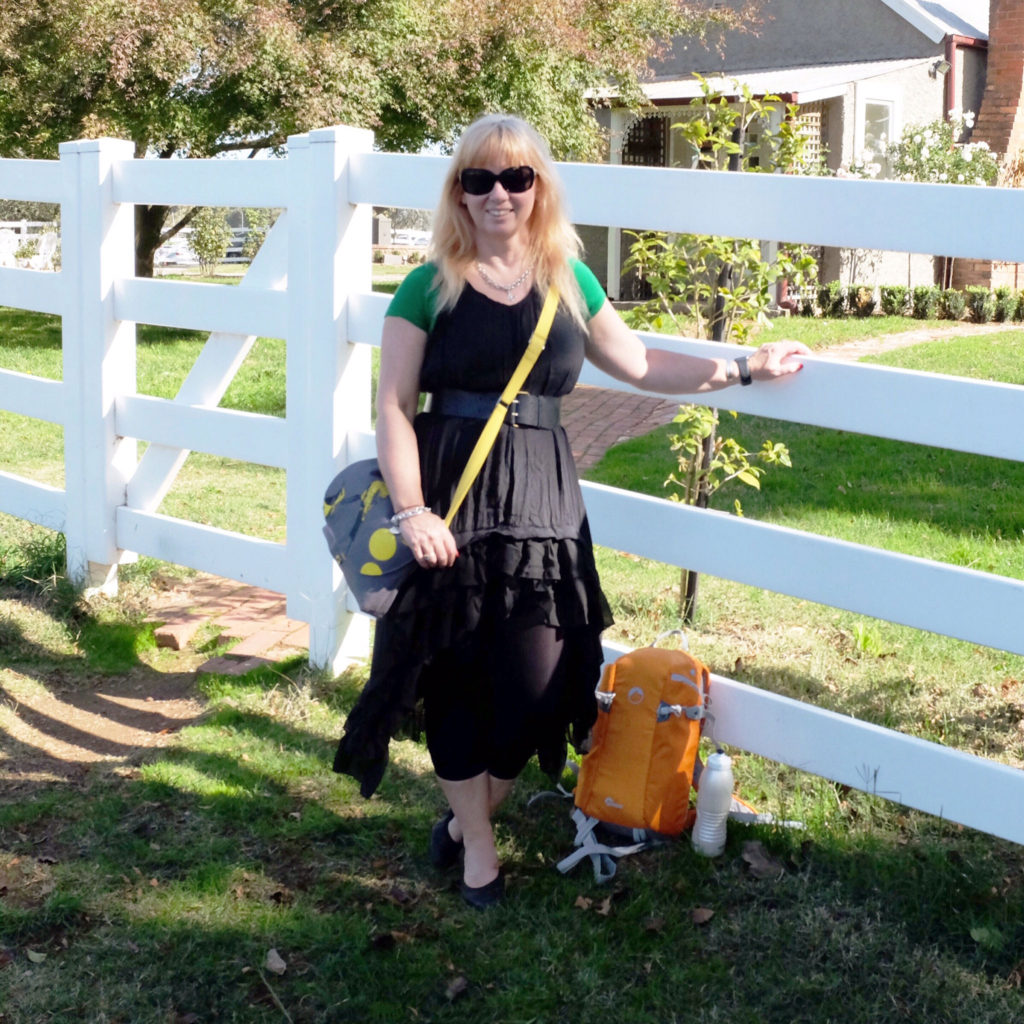 And it is the most perfect souvenir of a wonderful holiday!
When we got home, I showed my Mum the bag and she loved it….so I visited their online shop and bought one of the clutches with a shoulder strap for her birthday.
Nickabee packaged the bag up beautifully and sent it priority so it got to Mum quickly.
And it is gorgeous too…the perfect size for when you only need to carry a few things.
The design is from a photo taken locally….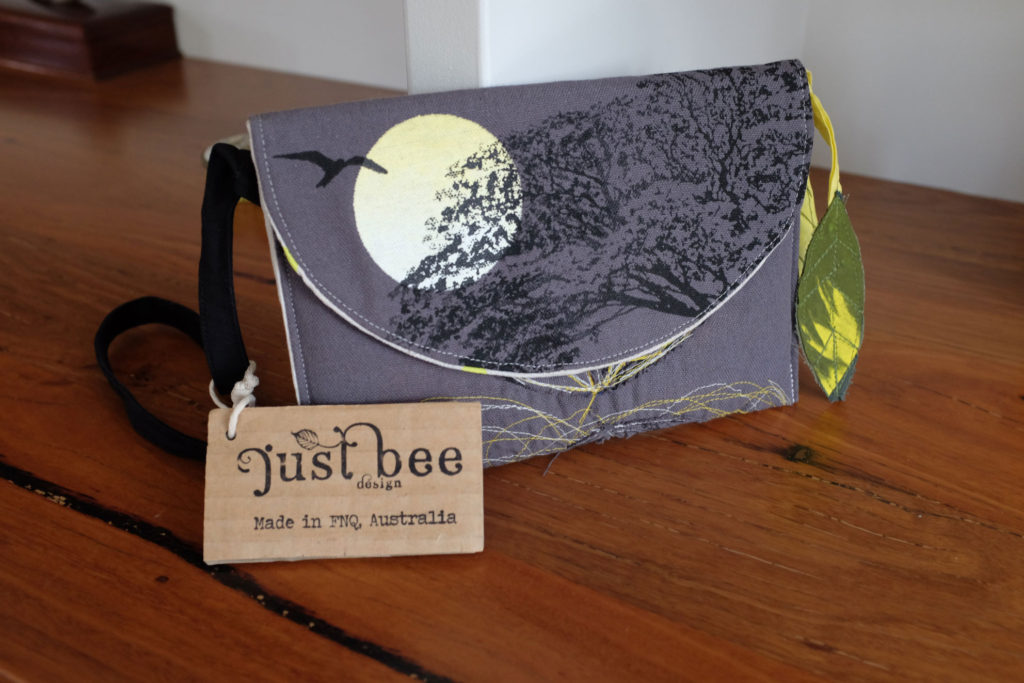 If you are looking for a gift that is uniquely Australian, made with love and care in Far North Queensland, then head over to the Just Bee online store!
And yes, they do ship worldwide!
You can also find them on Facebook and Instagram.
And if you happen to be in Port Douglas on a Sunday, keep your eye out for their stall!
Click here to visit Just Bee Design's webstore
Please note: this is not a sponsored post! My opinions are, as always, totally my own!