Today saw one of the biggest sporting events in this county, if not the biggest…the AFL Grand Final!
It is a day when thousands of people jam into the Melbourne Cricket Ground…the famous mecca of sports grounds…to watch the two best teams fight it out to be the 2015 AFL Premiers.
My husband went for an early morning ride, and there was already plenty of people lining up at the G to get their prime seats.
When he got back, we decided to head back into the city this morning to soak up the pre-game atmosphere.
Melbourne turned on another perfect day….blue skies, sunny and warm…in fact, it turned out to be the hottest ALF Grand Final on record…reaching over 30C!
Headed down to the Yarra River to watch the inaugural Fox Footy's Longest Kick…a group of current players and AFL Legends were challenged to kick 75 metres across the width of the river.
One of our beloved Cat's players, Tom Hawkins, was taking part…he kicked a fair distance (44.6m) but came 7th overall…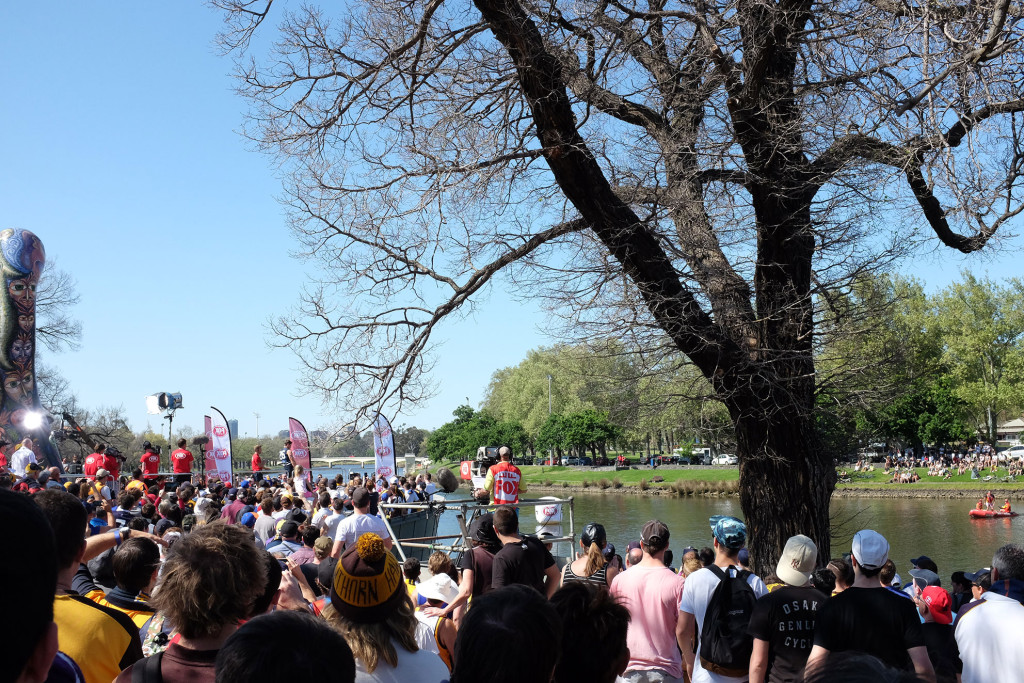 The winner was Drew Petrie from North Melbourne with a monster kick of 60.4m!
Headed back up into the city, and it really was a sea of blue and yellow…I don't think there is anyone left in Perth!
And it looked like they were loving being in Melbourne…enjoying brunching and shopping in the sunshine.
Even tea got into the footy finals fever…saw this at T2 in The Emporium…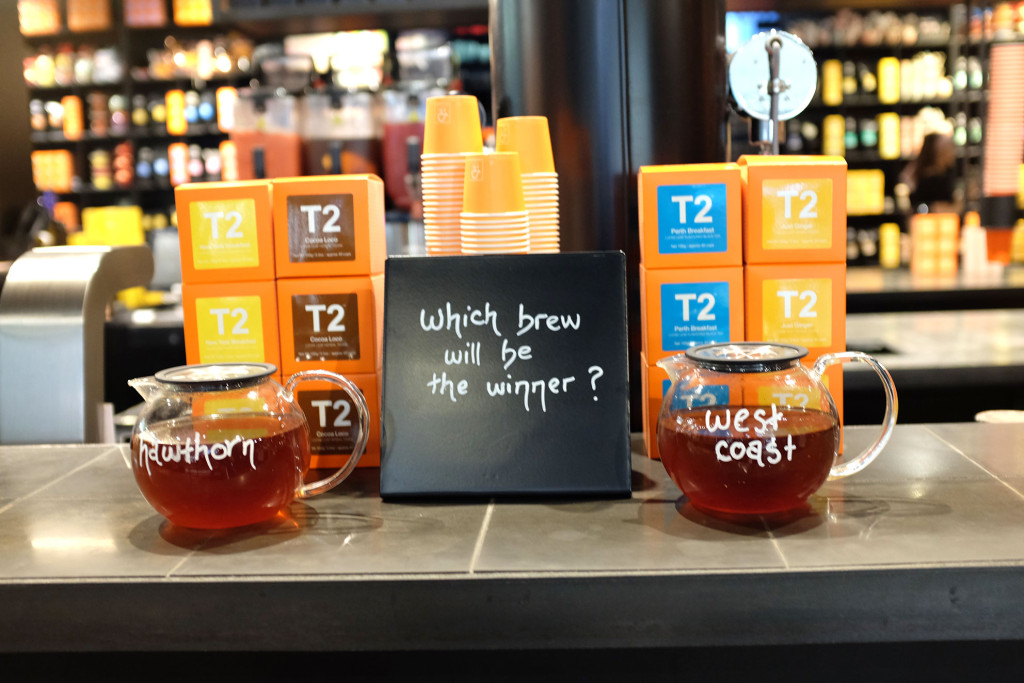 We checked out what was happening in Federation Square…many of those who couldn't get tickets into the ground will watch the game on the big screen.
There were plenty of people milling around plus Channel 7 were doing their pre-game show from the Square.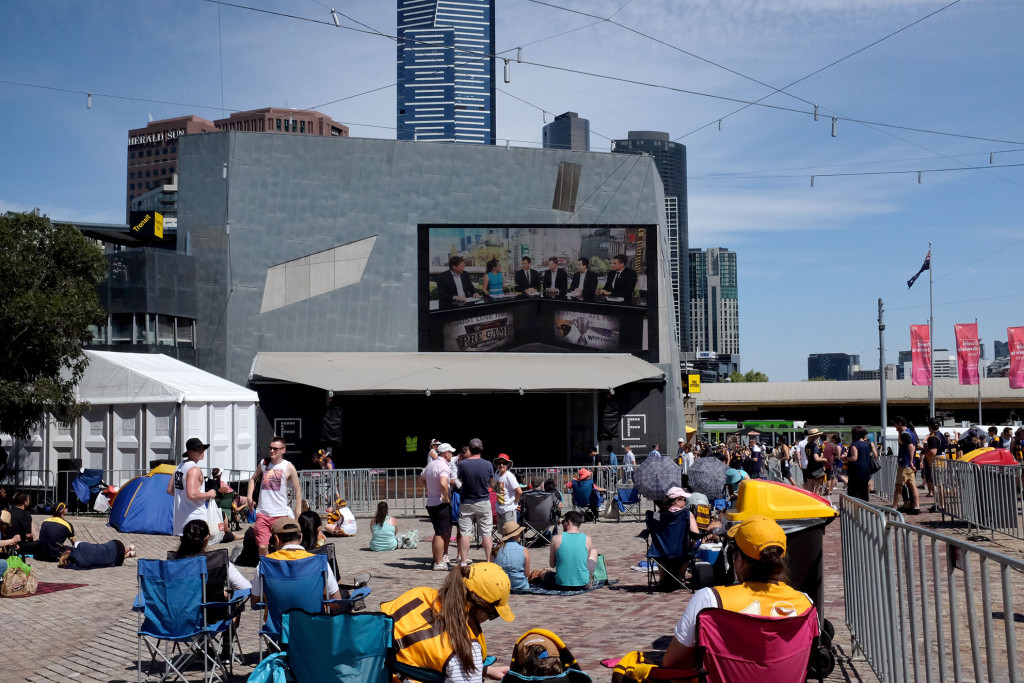 And like yesterday, the vibe was great, with lots of families enjoying a day out.
And as we walked back to our car along the Yarra River, the hoards of supporters were heading towards the MCG…to get ready for the battle of the birds to begin..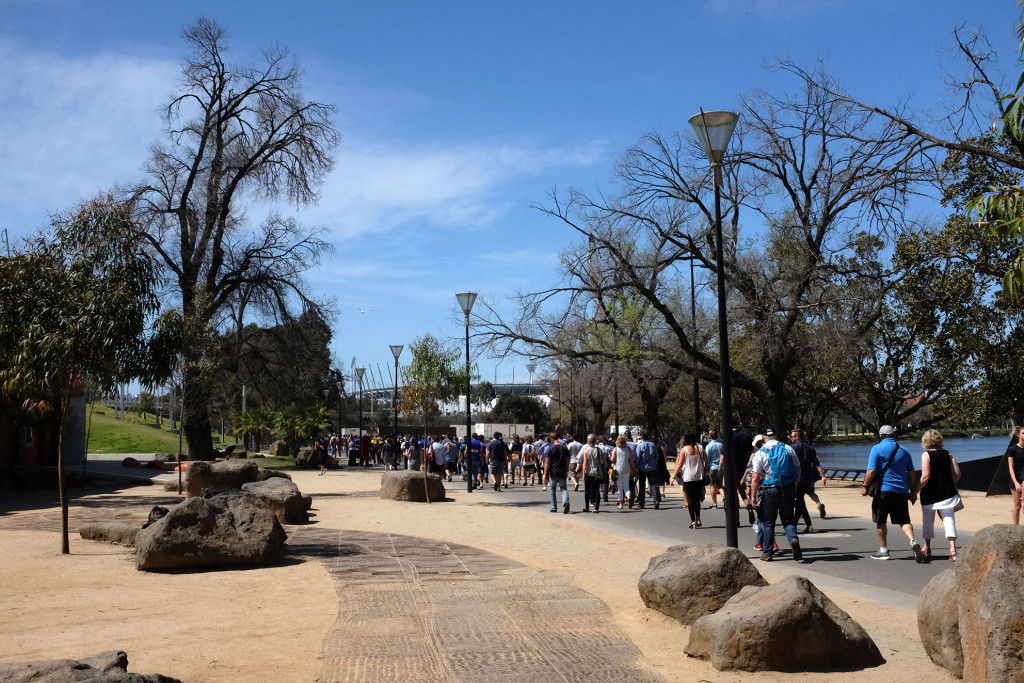 As I mentioned yesterday, because we are Geelong Cats supporters, we couldn't bring ourselves to support our arch enemy, Hawthorn, so for today, we joined the Western Australians and became Eagles fans…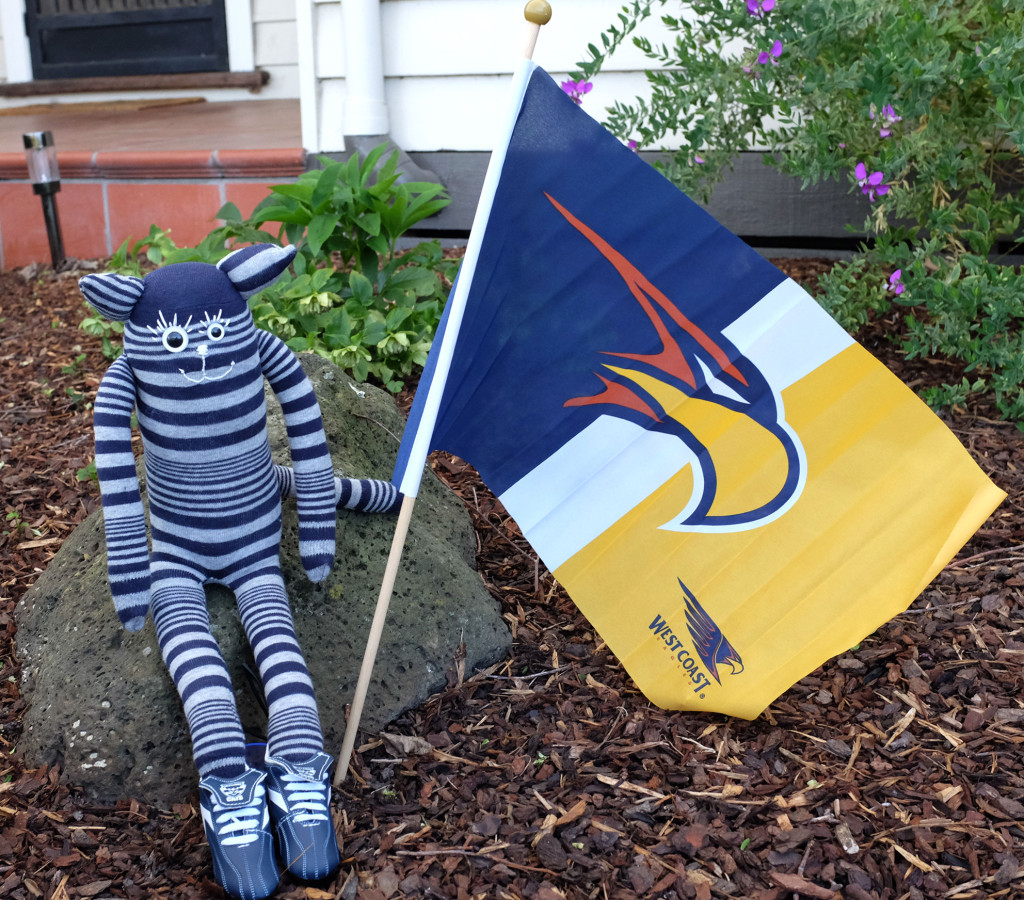 We watched the game from the comfort…and coolth…of our living room…but from the start, sadly the Eagles just couldn't match the power of the mighty Hawks.
And so another year of AFL is over with the Hawks reigning supreme with back to back to back….yes, three…premiership wins.
But watch out 2016…the Cats will be back and the feathers will fly once again!
How did you spend the day…following the game or total ignore?