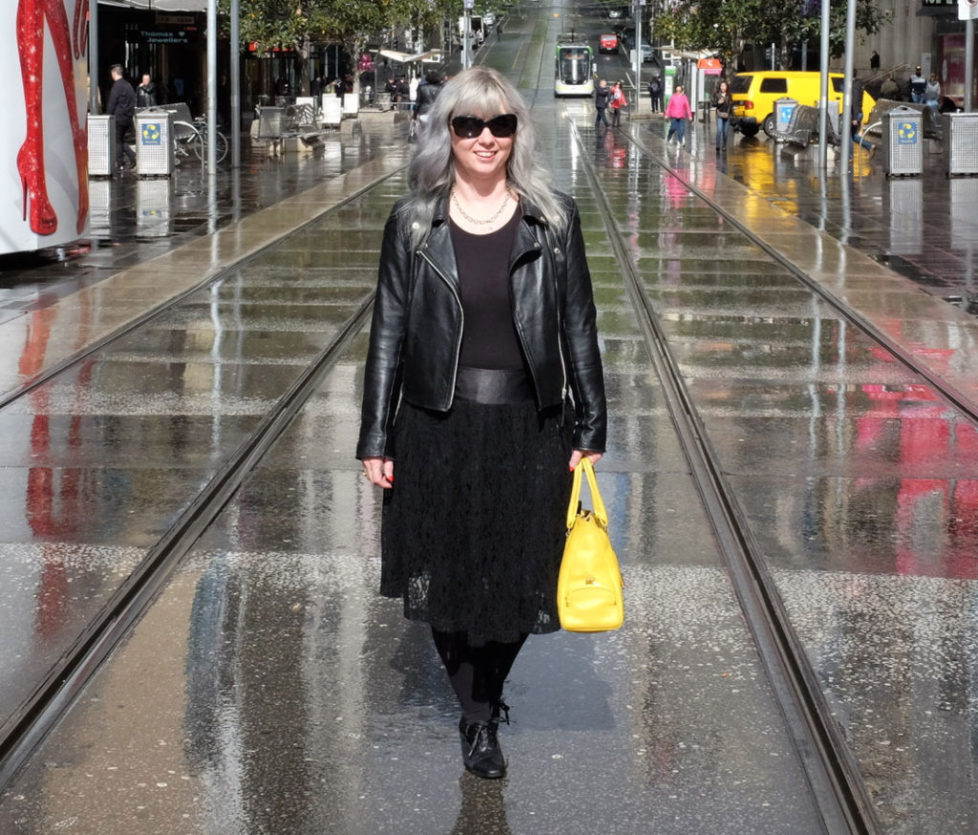 My name is Sarah, and welcome to my little part of the internet!
If you would like to know all about me, sit down, make yourself comfortable, and I will give you the run down!
Who are you?
I am in my forties, married, no kids, two furkids! I am a trained music teacher and teacher of the deaf, with various degrees, but life took a totally different direction and I now work in IT and graphics.
Where do you live?
I live in the wonderful city of Melbourne, Victoria, Australia…and have lived here all my life!
What are your interests?
I have a crazy, curious mind, so am always wanting to do more, learn more…
But I do have a few interests that hold my attention
All things vintage – I have discovered a passion for vintage, and love nothing better then finding that perfect outfit from another era!
Fashion – a recent addition but am now loving discovering my own unique style….follow me on Instagram if you want to see my daily outfits (@zincmoon).
Photography – this is one of my main hobbies…I just love taking photos! I own at least three digital camera and two film cameras at any one time, and I will never go out without a camera! You just never know when that perfect shot may happen…
Tea – a big passion of both my husband and I! We have discovered the big wide world of tea and are drinking our way through it, one tea at a time!
Severe weather – I love a good storm! And am still trying to get that elusive lightening shot…one day I will be in the right spot at the right time!
Gadgets – yep, I am a gadget geek!
Reading – now I am on the improve from having Hashimoto's Disease, my brain is able to absorb words again…so I am loving being able to read and enjoy it. I love fictional crime and non-fiction books that are a bit different…a bit quirky!
Blogging – through blogging, I have discovered I like to write and a blog gives me an avenue to "talk" about things, places and experiences that mean something to me! I am lucky my wonderful husband supports my blogging adventure so its another thing we can experience together!
What do you like to blog about?
See above…and anything else that grabs my attention!
Plus I also want to share about a couple of tough health issues that my husband and I have been through…my husband had a liver transplant due to having an autoimmune disease called PSC (Primary Sclerosing Cholangitis) and if that wasn't enough, I was diagnosed firstly with Hashimoto's Disease (inactive thyroid), and then Papillary Thyroid Cancer.
I also suffer severe lactose intolerance and various other internal issues.
Hopefully, by blogging about our journeys with these health problems, we might be able to help others going down the same path.
Why Zinc Moon?

I have always had a fascination with how words sound together…told you I have a crazy, curious mind…so when I was looking for a title for this blog, I used a random name generator…and Zinc Moon attracted me immediately.
I love how it sounds, and it doesn't "pigeonhole" my blog into a certain niche…I can let it flow wherever it takes me!
So that's me in a kind of big nutshell!
Have a read through the blog, and please leave comments – I love to hear from you!
How to Contact Me?
Click here to email me directly!
Postal address is PO Box 1216 Darling VIC 3145 AUSTRALIA
Otherwise you can find me on various social media….follow the links in the right hand column!